Some gadgets are especially relevant in the summer. They will come in handy when traveling, on a picnic, during active or even extreme recreation, as well as in everyday life.
Fitness bracelet Xiaomi Mi Smart Band 5
A functional fitness bracelet at an affordable price. Like earlier models, it can show the date and time, interact with a smartphone, monitor heart rate and physical activity. The number of sports modes is 11, including swimming. Water resistance to 5 atmospheres allows you to do it in peace. There is a universal Freestyle mode. The gadget itself detects walking and running, gives a signal when the threshold value of heart rate is exceeded, monitors the owner's state in sleep and while awake, and has many other useful functions.
Amazfit Neo smartwatch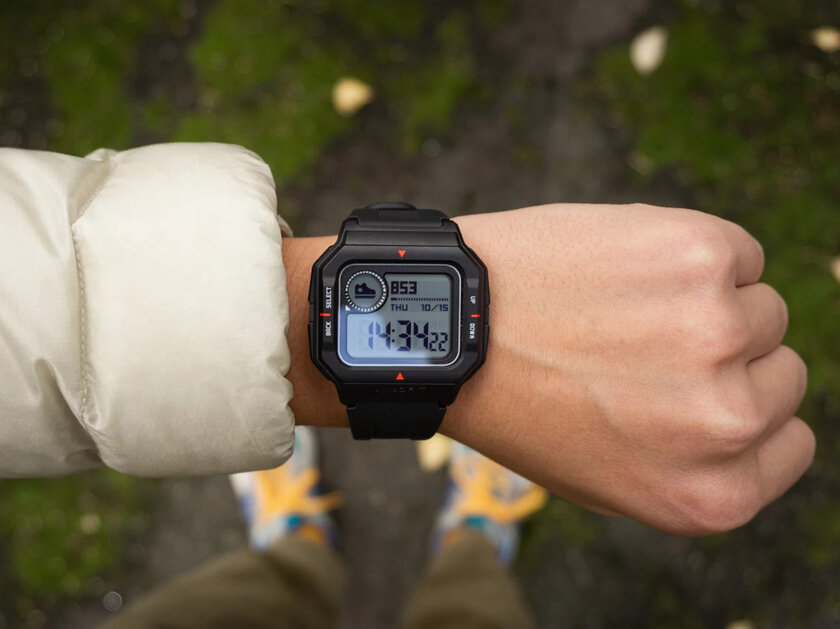 The gadget attracts with its reliability and autonomy. The case can withstand drops, the screen is not afraid of scratches, and the water protection allows you to swim. On a single battery charge, the watch works for up to 38 days. All standard functionality is present – time, date, alarm clock, stopwatch, reminders, activity statistics, pedometer, and heart rate monitor. In addition, there is sleep monitoring and continuous heart rate tracking. The gadget also informs about the receipt of messages on the smartphone – including from social networks. Call information with a display of the caller's name is also available.
External battery Xiaomi Redmi Power Bank 10000 mAh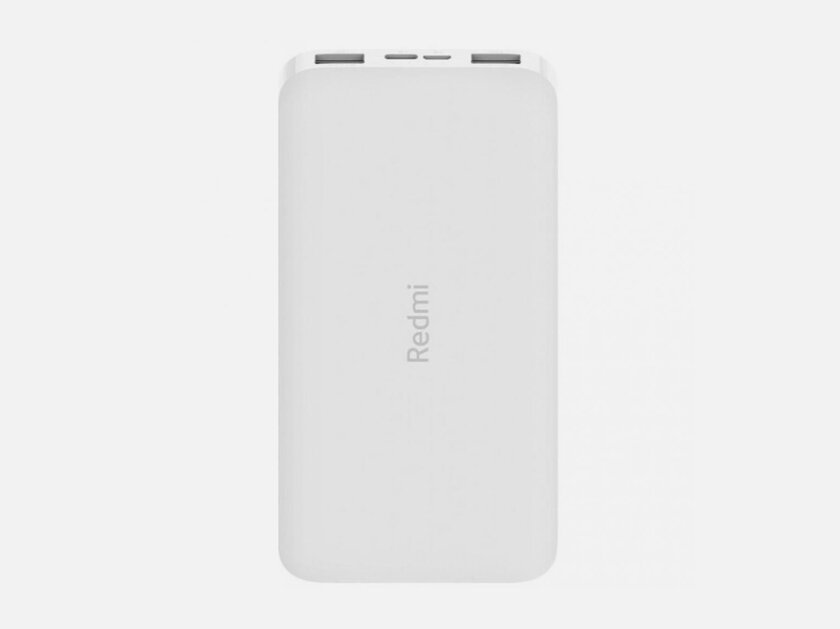 A device for recharging various gadgets. On average, the capacity is enough to charge the smartphone twice fully. Then the power bank itself will need charging. Energy reserves are replenished in five and a half hours. On the case, there is a charge indicator and four connectors: USB-C, micro-USB, and two USB-A. The manufacturer does not recommend charging more than two devices at the same time. At the same time, it guarantees their safety since it has provided 12 degrees of built-in protection. In particular from short circuit, overheating, or overcharging. The external battery itself is protected from critical discharge.
Beats Flex All-Day Wireless Headphones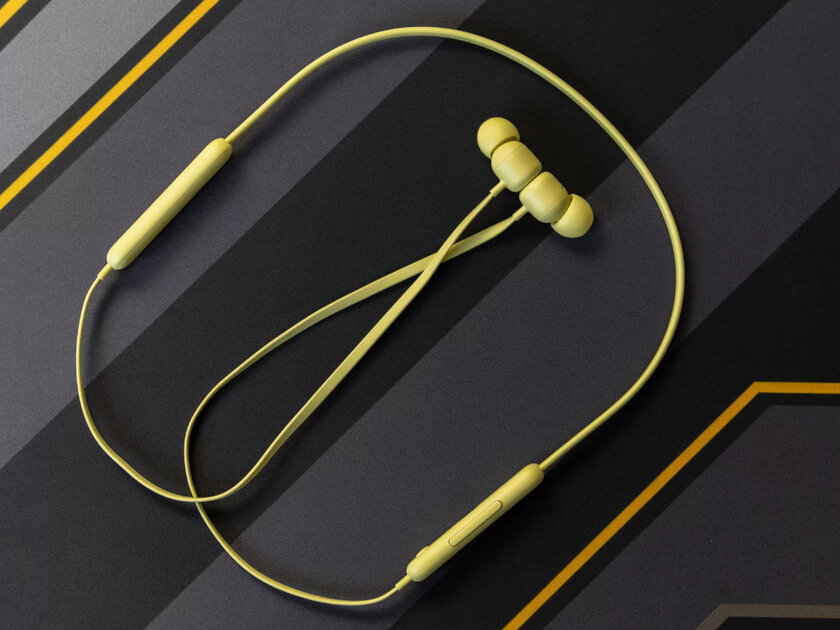 A small wire connects In-ear headphones. Thanks to him, it is more difficult to lose them, and the controls are also located on them. The device is paired with a smartphone via Bluetooth. There are magnets on the back of the speakers – when they are connected, playback will be interrupted. In terms of functionality and sound quality, the gadget is not much different from its fully wireless counterparts, but it costs three times cheaper. In addition, a short connecting wire means power from a single source, which increases autonomy. This model has 12 hours.
JBL GO 3 portable speaker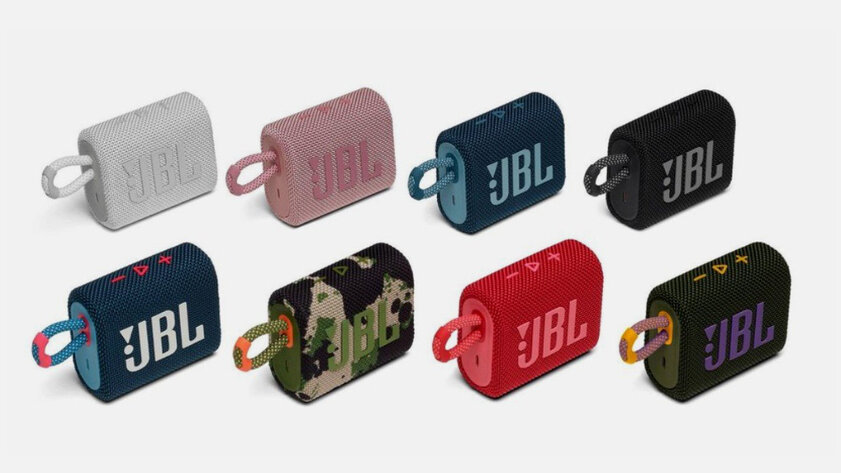 This column can be called miniature. It weighs only 210 grams and fits comfortably in the palm of your hand or your pocket. For fastening somewhere, there is a loop. That is, you can at least attach a carabiner to the belt, at least hang it around your neck. For surface mounting, there are special rubberized pads—stylish design with non-marking textile braid. The sound for such a crumb is amazingly high quality. In the upper range, the sound is detailed. The bass is excellent. The gadget is equipped with IP67 protection against moisture. This means that you can walk with it in the pouring rain or even drop it into the water.
Waterproof case for smartphone Spigen Velo A600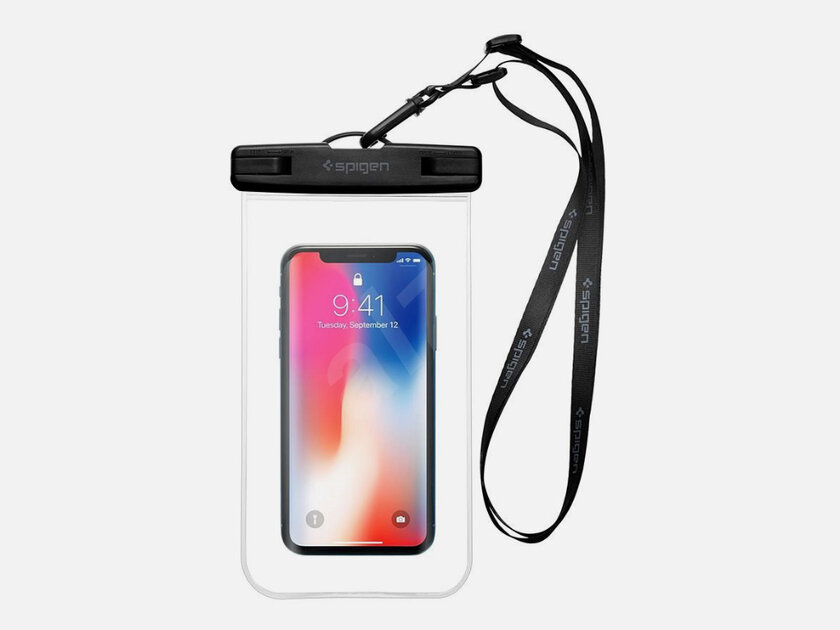 Universal waterproof transparent case for smartphones of various models with a diagonal of up to 6.5 inches. It is made of polyurethane. On top, it is equipped with plastic overlays with clamps, ensuring tightness and a loop for fastening. Usually, such accessories are hung around the neck. The cover is useful for those who love water transport, canoeing, rafting, and the like. The gadget will be protected even if it is underwater. Such protection is not superfluous when hiking because the tightness will protect the device from dust, dirt, or heavy rain.
Instant camera Fujifilm Instax Mini 9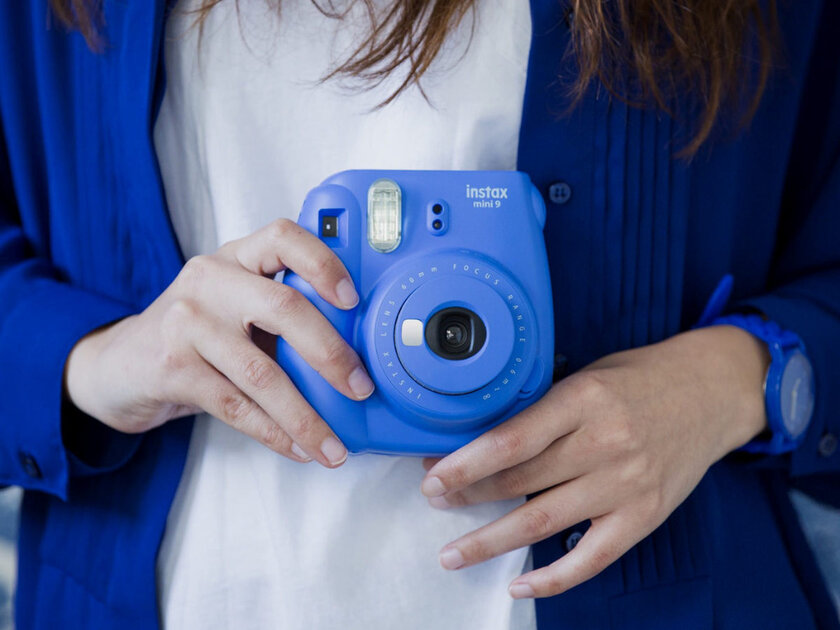 A camera for those who like to print photos and not store thousands of similar photos in electronic form. The device is analog, but thanks to modern technologies, it gives high-quality images with instant printing. The flash will help you adjust brightness and contrast in any light. It has several manual modes. Special sensors will help you choose the right one. The camera also has a selfie mirror. In addition, a lens for macro photography is supplied in the kit: putting it on the lens, you can photograph small objects or take a portrait photo.
Protected push-button telephone F+R280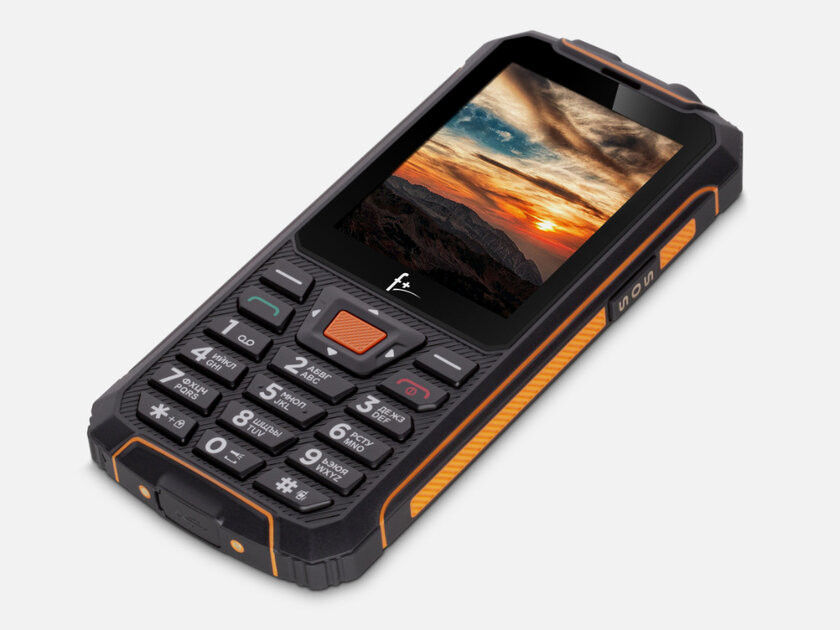 Phone for outdoor activities with two SIM cards. This is very useful for hiking. The gadget has a shock-resistant case and protection against water according to the IP68 standard. This means that it can lie at a depth of about two meters for up to 30 minutes and work after that. In addition, the device is protected against dust ingress. Due to the GPS and the ability to download maps, the device can be used as a navigator. It also has a compass. The autonomy is also impressive: the battery lasts for 12 hours of continuous talk or 50 hours of listening to music. In standby mode, the charge is sufficient for 16 days.
E-reader ONYX BOOX BOOX Darwin 7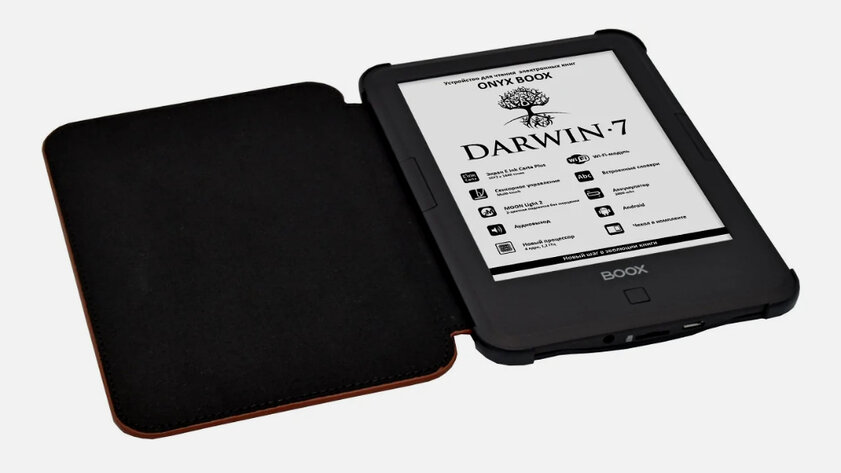 An excellent e-book from a reputable manufacturer. PU leather-lined plastic case automatically turns off the reader when closed. The control of the device is touch-sensitive, but there are also physical buttons for turning and turning on. Electronic ink technology reduces eye strain. The 8GB memory can store many books and audio files. The latter can listen to thanks to the 3.5 mm jack. There are also slots for microSD flash cards. Management is quite simple. Additional functions are available – a browser and a dictionary.
Electric scooter Xiaomi Mi Electric Scooter 1S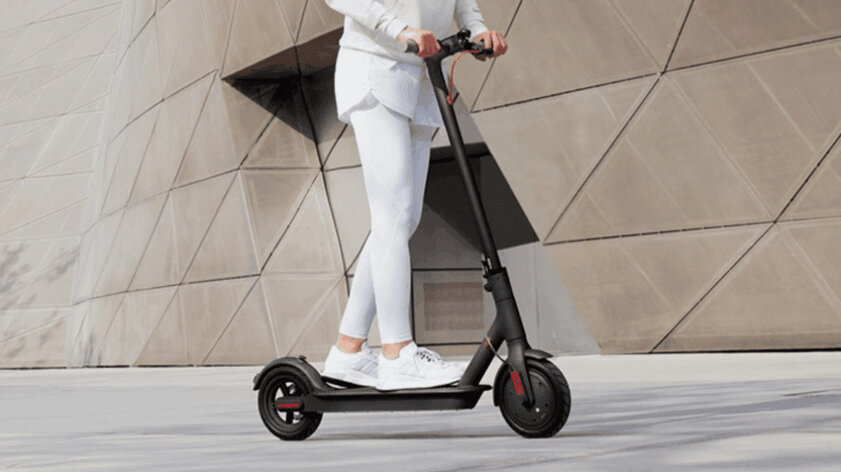 This transport will allow you to travel up to 30 kilometers on a single battery charge. It has three modes. In an economy, it moves at the speed of a pedestrian. It accelerates to 25 kilometers per hour in sports, and in usual, the maximum speed will be 20% lower. The vehicle is equipped with a display with an electronic speedometer and a battery charge indicator. It also displays if the headlight is working and if the scooter is locked. Pictograms are indicating overheating or engine malfunction. The device is synchronized with a smartphone, which gives access to mileage data and much more.
Xiaomi VH YU Portable Fan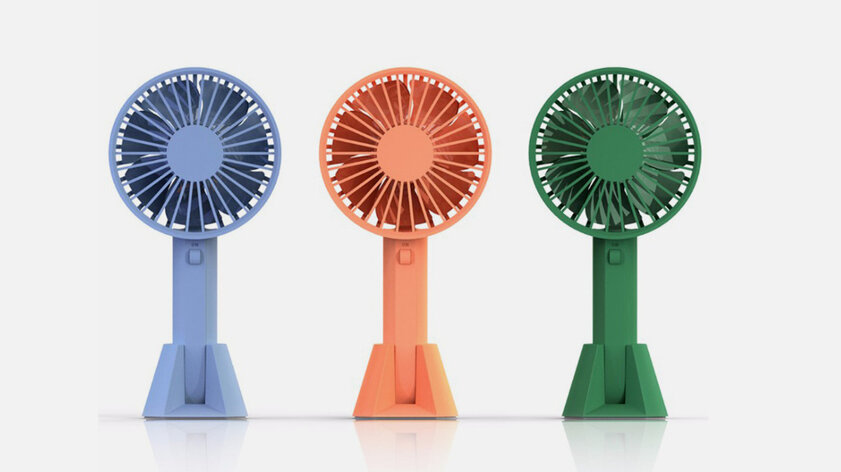 A fan that is convenient to take with you. It is only 182 millimeters high and weighs 143 grams. The gadget can be held in hand or placed on a special stand with an anti-slip pad. The control is carried out by one button: it is responsible for turning on and off, and when held down – for changing the mode. There are three of them. At maximum, the airflow is quite noticeable, while the noise level does not exceed 30 decibels. The device is equipped with a rechargeable battery that is charged via a micro-USB cable. At maximum mode, the battery will last for 1 hour and 45 minutes of operation, then another 10 minutes at minimum.
Action camera GoPro HERO8 Black Edition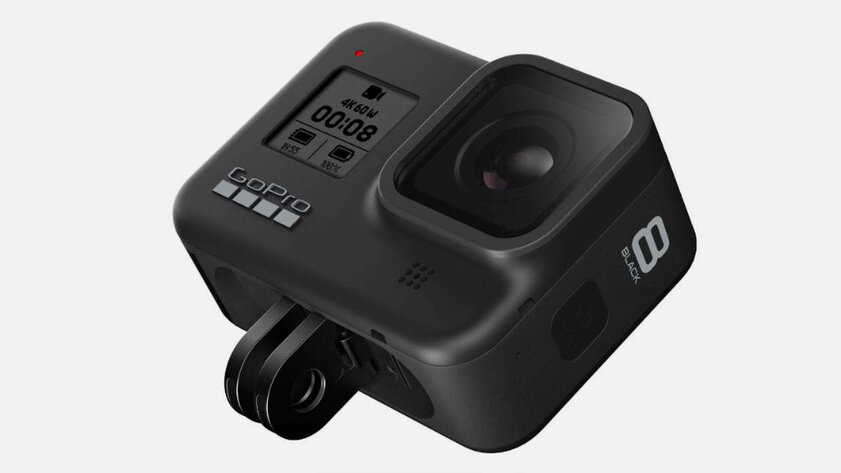 A camera for adventure lovers or just for shooting on the move. It has a shock-resistant sealed case made of several layers – aluminum, plastic, rubber. The gadget can even shoot underwater, at a depth of up to 10 meters. On average, the battery lasts for half an hour, but when shooting under normal conditions, the autonomy increases. Charging is carried out via the USB-C connector. The recording is saved to a microSD flashcard. The device is equipped with automatic stabilization and can shoot with resolution from Full HD to 4K and different frame rates. Six modes and many settings are available.
Stabilizer for smartphone Moza Mini-S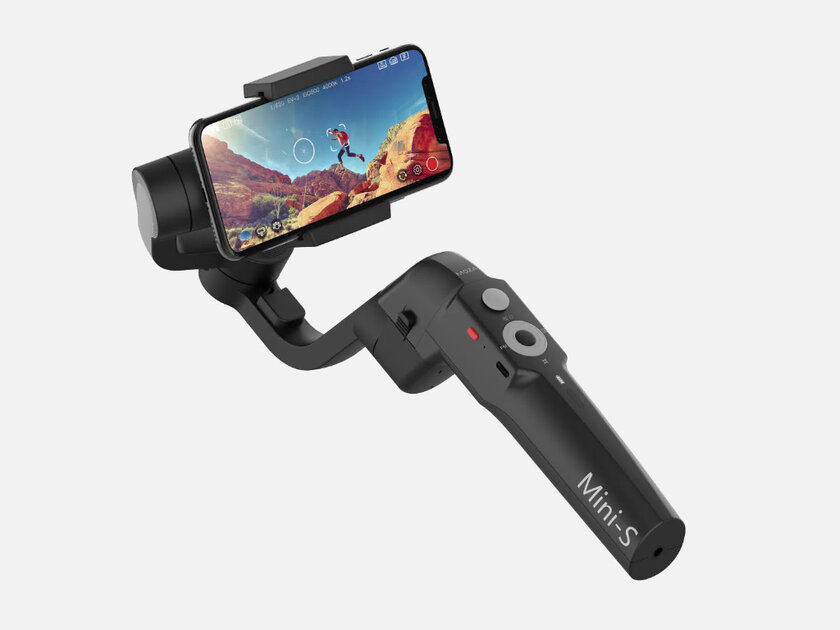 This device will allow you to shoot video on your smartphone while driving without any tremors. The handle contains various buttons and a joystick to control the gimbal. The gadget has 6 recording modes, focus, zoom, lock, video playback, photo during video recording, and much more. The device can rotate over a wide range in three planes. Pairing with a smartphone is carried out via Bluetooth or a USB-C cable, control – using the Moza Genie app. The battery lasts for 10 hours of continuous use. Charging will take an hour and a half.
Xiaomi Mi Universal Bluetooth Selfie Stick Tripod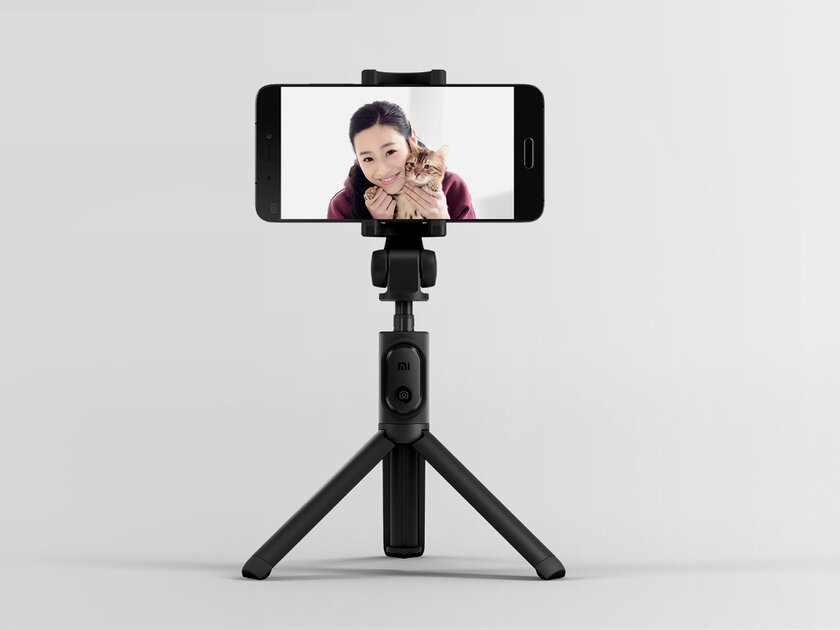 This headset can be used as a monopod for taking pictures of yourself and others, and as a tripod for installation on a surface, and as a selfie stick. For transformation, it is enough to push apart the supports, which, when folded, serve as linings on the handle. The device is telescopic. Its length varies from 19 to 51 centimeters. The weight is only 150 grams. The smartphone clip rotates 360 °. Shooting control is carried out using a small remote control. It can be used alone or mounted in a special stock on the handle. Pairing with the gadget takes place via Bluetooth.
Samsung Smart Tag Hidden Object Tag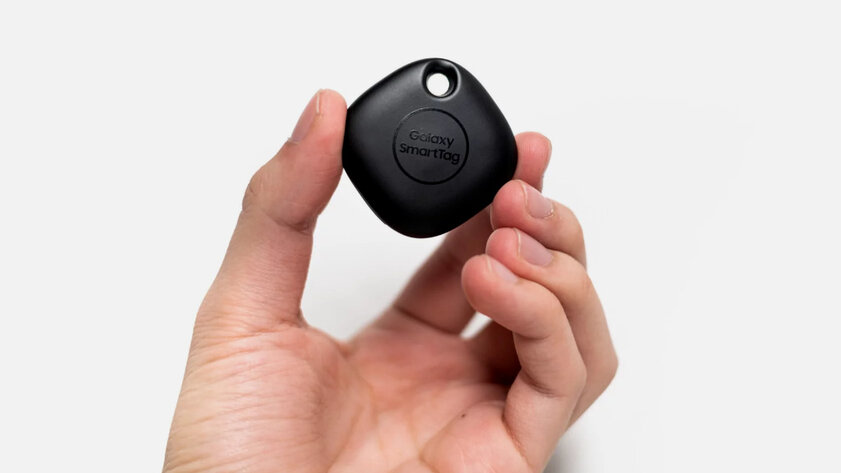 A high-tech keychain that allows you not to lose any item or pet. It is a rhombus with sides slightly less than 4 centimeters and 1 centimeter high at its thickest point. It has a mounting hole. For example, you can hang it on keys or attach it anywhere with a plastic tie. The gadget mates with a smartphone and determines its position. On-demand, he will make himself felt with a sound signal. The radius of action is 120 meters – when you move to a greater distance, a notification will come about this. The replacement battery lasts 300 days. Sorry, it works exclusively with Samsung smartphones. The Galaxy network of gadgets can be used for additional search for a lost item – with the help of it. It will be possible to track the route of the tag's movement.