Instagram Stories have long been an essential tool for engaging with followers and promoting your account. The developers themselves are actively trying to diversify the capabilities of the built-in editor. So, now you can play with fonts a little, add cute gifs, and much more. However, not everyone has enough available opportunities, and therefore in the app stores, you can find many alternative programs for working with stories. What do Instagram bloggers and SMM specialists use? Let's see.
Over – text in a circle and some templates
Even though the collection of fonts on the social network has grown significantly, many users still lack the opportunity to experiment with forms and try something new. Therefore, many fans of storytelling have paid attention to the Over application. What does the app offer us? Firstly, excellent opportunities to twist, twist the text. If you saw someone in their stories have a text in a circle, then most likely made the story in this particular application. However, if you do not like to write in English or another language that uses the Latin alphabet, you will be disappointed. Many cool fonts don't support Cyrillic, so you'll have to take notes in English.
There are also many templates to be found here. I don't like generic templates, but sometimes you can stumble upon some really cool examples. The developers of this application decided to please everyone at once – here, we have something cute, calm, and close in spirit to retro aesthetics and something more fashionable and daring. Not spared the creators and the ability to add various stickers and filters. I will not say that all of them are engaging, but there is plenty to choose from. However, some of the features are available for free, so it's worth a try.
Mojo – strict templates with smooth animation
This program is top-rated among story makers. And for a good reason. It allows you to make high-quality animations in a couple of seconds. The application is more suitable for those who directly work with business accounts. However, ordinary users can also find a couple of interesting templates there. The application stands out especially against the background of other similar ones for its minimalism. All templates are made in a strict but fashionable style. They seem to shout to subscribers: fewer words – more action, follow the link.
Mojo has a small collection of free templates, but if you want a really cool result, then consider a subscription. I will not hide it – it will cost a pretty penny. However, if your work is directly related to the creation of stories, then such waste is justified.
Vochi – make special effects on your smartphone.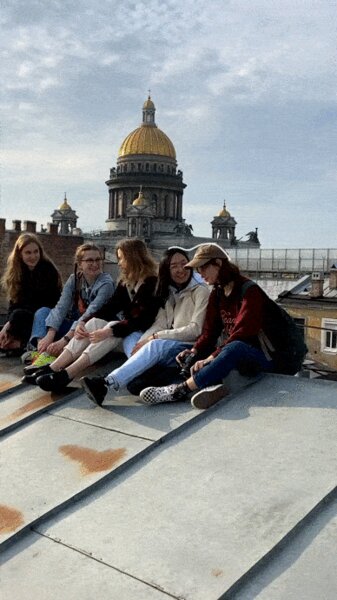 Let's move away from templates and look at more creative processing programs. Vochi allows you to add various effects to your videos and photos. Moreover, the arsenal here is quite large: from fashionable glitches to more advanced animation. Everything also works very simply – select a picture and select the appropriate one in the effect panel. Often, the program automatically detects a person or an object in the picture well, but there are also difficulties. In any case, you can always correct the selection with an eraser or brush.
However, I will be frank – the application is very controversial. Some effects look excellent in pictures and look stylish, but most of them can make the picture cheaper. Perhaps these are my personal troubles, but the application is not for everyone.
Type Loop – playing with fonts and animations.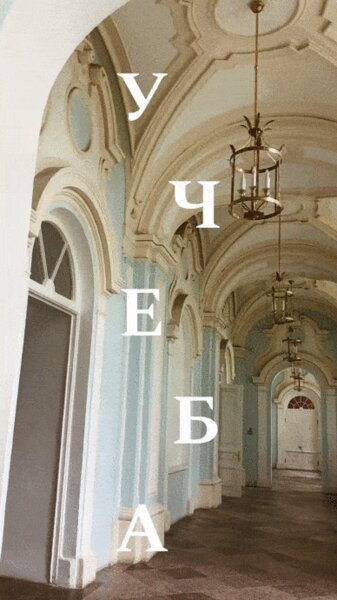 Another application for those who like to play with letters. As the name implies, the application allows you to make an "endless" animation with text. And yes, it looks very cool. Users can choose not only the type of animation, of which there are more than 10 but also the fonts, their color, adjust the leading, and other typographic settings. As a result, the program is perfect for creating stories that announce and attract attention. In the example above, I just decided to moan about studying while I was standing in the corridor of the university.
However, again, most fonts work well with Latin and don't support Cyrillic. Although even in this situation, you can find many stylish solutions. Separately, I would like to note the animation – it is very smooth and accurate, and the additional possibilities to adjust the speed, etc., cannot but rejoice. And most importantly, the app works great even without a subscription. So the download is a must.
Meitu – processing for lovers of the East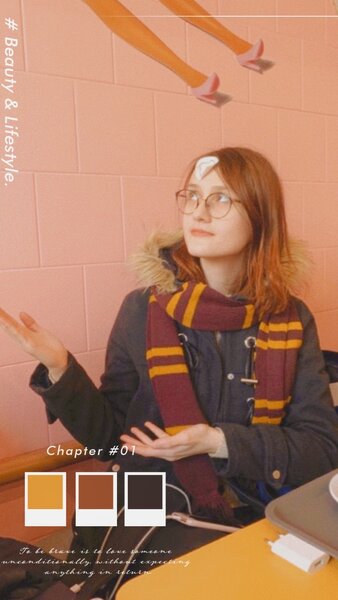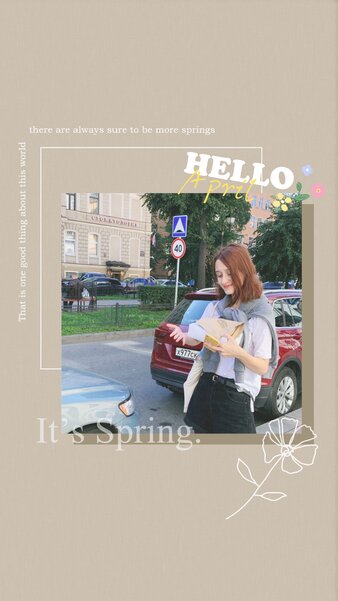 This application is suitable primarily for those who love Asian culture and its aesthetics. Several years ago, it went viral, thanks to the ability to turn photos into something anime. However, the app now allows you to manipulate photos so that your subscribers will think that you have been living in South Korea for a year or have listened to BTS. Of course, cute stickers and exaggerated processing are not suitable for everyone, but you never know. You have a similar "guilty pleasure."
Additionally, facial enhancers can find useful tools here, from acne removal to rhinoplasty, in a few clicks. Fans of templates, by the way, can also rejoice. Of course, there are a few old-fashioned options here, but there are also some quite authentic ones.
In stories – templates for all occasions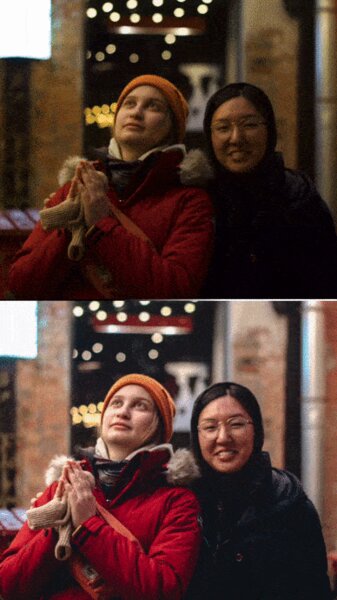 Another template app. It is not as minimalistic as Mojo, but there is more "assortment" here. With it, you can make various stylish collages and animate them, style the text, and interest the audience with a new product. The app will especially delight bloggers looking to maintain reach and drive traffic. It will also be appreciated by online stores and companies that need to be informed about new offers and promotions.
Like many other template apps, it is more suitable for those directly involved in promoting accounts or leading an active blogging life. With the help of such applications, you can sell something or lure it to another platform. Ordinary users will arrange collages and single pictures in an interesting way.
Motionleap – all trendy effects in one place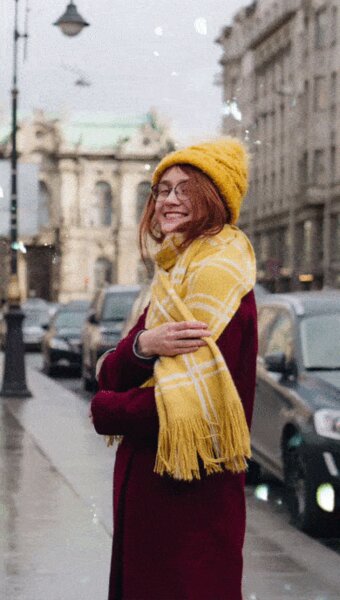 I will finish the collection with an application that helps you add interesting effects to your pictures and videos. Of course, now you will hardly surprise anyone with programs that allow you to replace the sky in a photo and add snow, but still, let's see what this program offers us. It collected several tools at once that went viral on the network in due time. Here you can make the water move, and add various glitter or 3D effects, and make a person scatter into dust particles, just like when Thanos clicked. Of course, if you immediately use all the tools, some of which look frankly outdated, you may seem like a tasteless amateur, but some are still worth taking into service.
Some useful functions can be obtained without a subscription, which is quite expensive here. For example, you can add steam to a photo of your favorite food and coffee or make waves with clouds move. In general, there is room for experimentation, although it is straightforward to overdo it.