Despite the fact that major publishers did not greatly delight gamers with bright releases for the first two months of spring, in May there will be something to play – this is guaranteed. Several AAA releases are planned at once, including a first-person shooter with outposts and a fictional dictator, horror in the best traditions of the genre, and an RPG with advanced craft that fans have been waiting for for several years. And, best of all, in addition to big-budget releases, there will be less loud games that also deserve attention due to unique mechanics, an unusual approach of the developers, or simply because this is a remaster of the legendary series.
Resident Evil: Village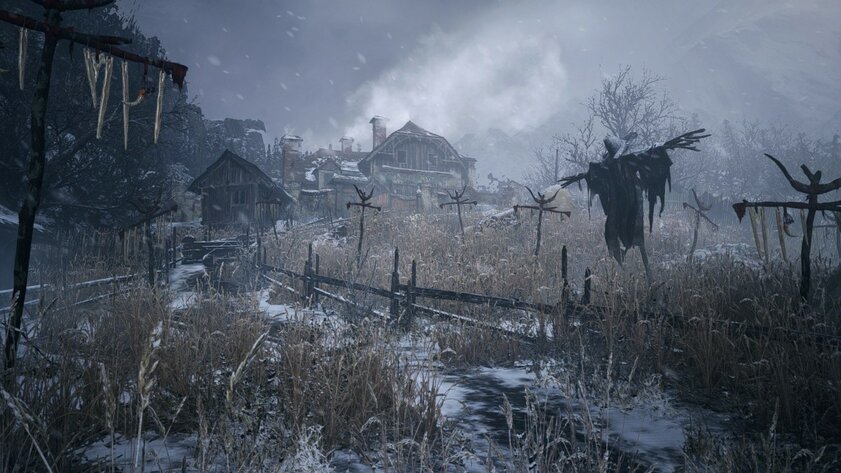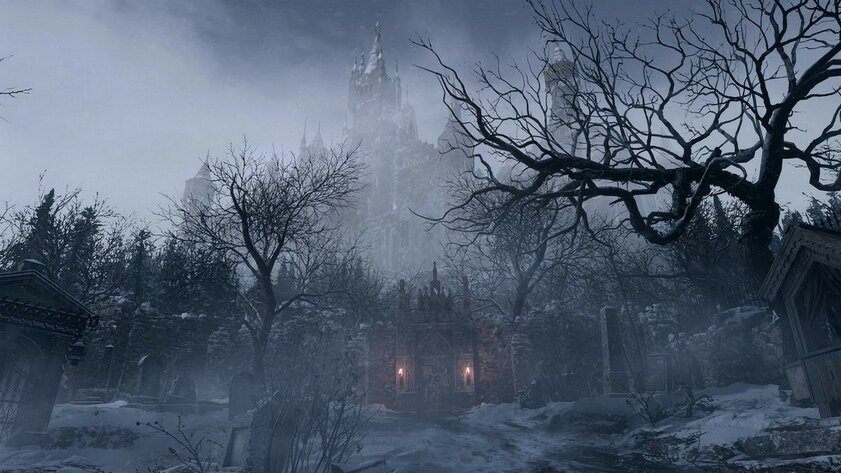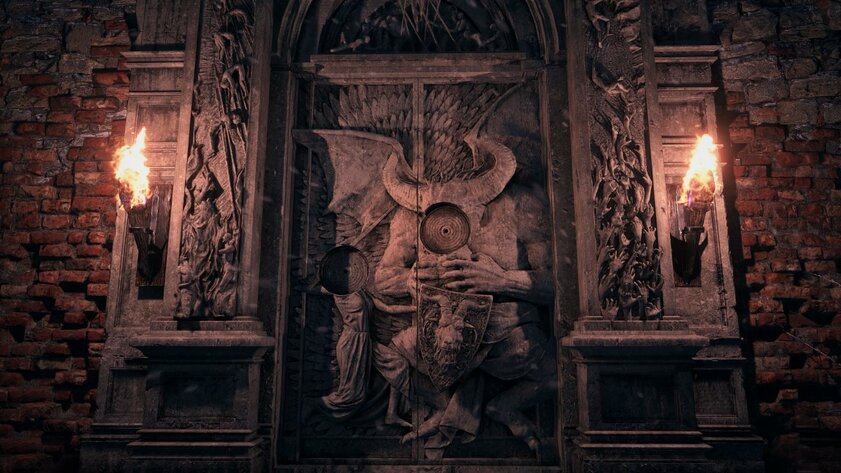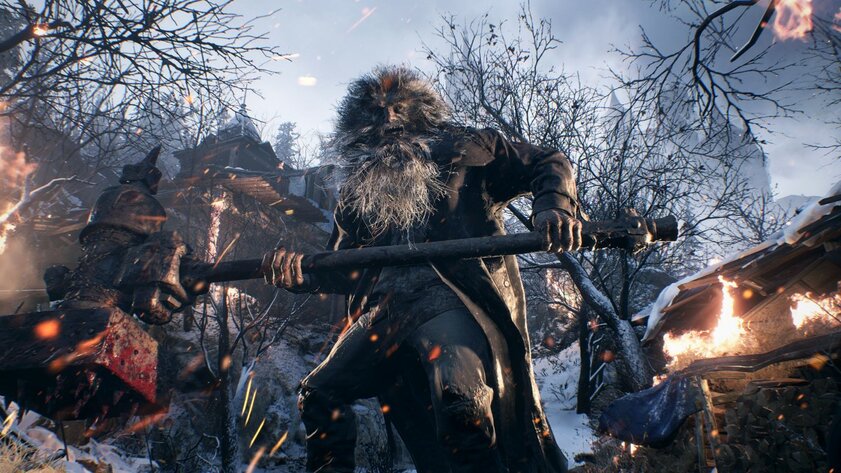 Capcom, in its traditional manner, plans to release the best horror on the market – Resident Evil: Village, aka Resident Evil 8, which gained popularity long before its release. Partly helped by atmospheric trailers and screenshots, partly by Lady Dimitrescu, who won the hearts of fans in the blink of a window. And the very fact that the eighth part directly continues the plot of the seventh also played into the hands of the developers – gamers really want to know what happened next. Although, it should be said, in Resident Evil: Village events unfold several years after the history of the "seven".
The main character, Ethan Winters, really wants to forget about what he saw in the Baker's house, and together with his wife makes a lot of efforts to live an ordinary measured life. Unfortunately, he does not succeed in achieving success in this field, so soon the main character goes on a forced trip to a small village in Transylvania. It is completely covered in snow and steeped in terrible secrets, on which the plot is based. The developers say almost nothing about the gameplay, but, on the other hand, there is no urgent need for this – Resident Evil has always been about emotions and sensations, and not about shooting or crafting.
Resident Evil: Village will be released on May 7 on PC, PS4, PS5, Xbox One and Xbox Series X | S.
Hood: Outlaws & Legends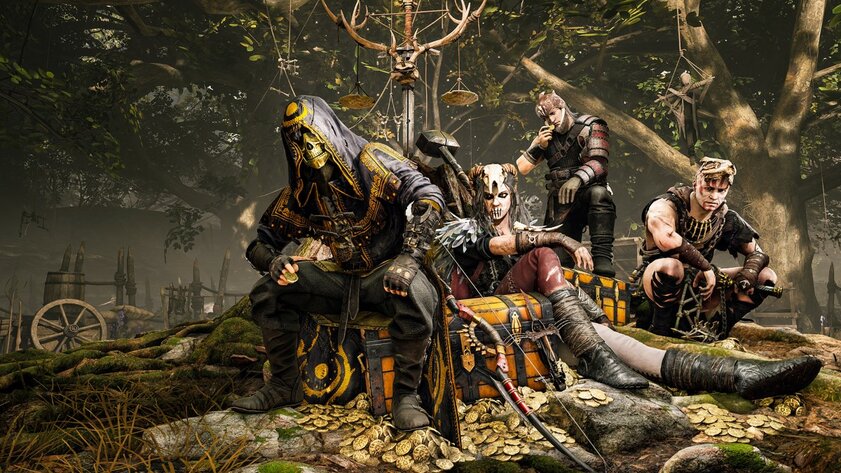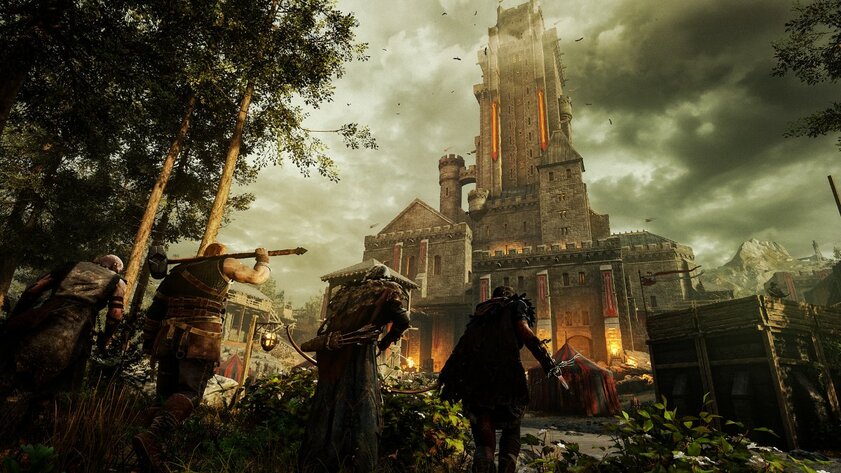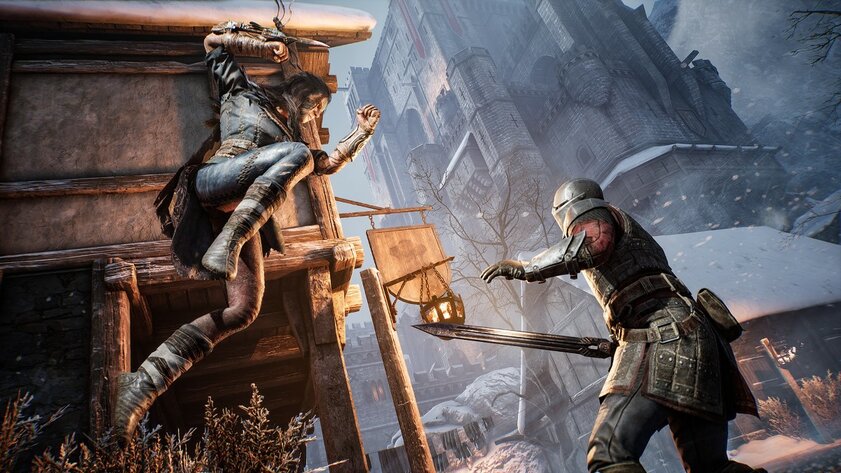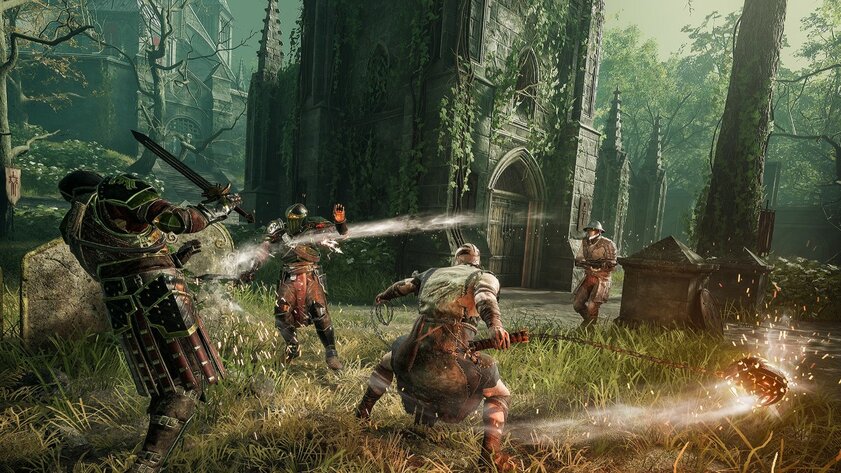 Developers from the Sumo Digital studio (the same one that released Crackdown 3) decided to give the world a new multiplayer game that will force two teams of four people to fight each other. True, we are not talking about standard team-on-team battles, but about something more sophisticated. The fact is that the squads will compete in stealing a valuable treasure from a well-guarded castle, so the most cunning, dexterous and fast wins in this case. In addition, this is not a shooter, as you may have guessed from the screenshots, but a kind of mixture of action and RPG – here are archers, and tanks, and melee warriors.
A huge layer of gameplay is built around the interaction of these very classes. For example, an archer can deal a ton of damage and shoot enemies with accurate shots, but he himself needs support and protection. In this regard, comrades can help, or they can go forward while the archer takes over the opponent's blows. All this makes the gameplay as varied and flexible as possible, which is likely to please the audience. A breath of fresh air for a competitive scene, where, apart from shooters and MOBAs, there has been nothing interesting for a long time. And it also uses the Robin Hood setting – you need to steal from the rich.
Hood: Outlaws & Legends will be released on May 10 on PC, PS4, PS5, Xbox One and Xbox Series X | S.
Mass Effect: Legendary Edition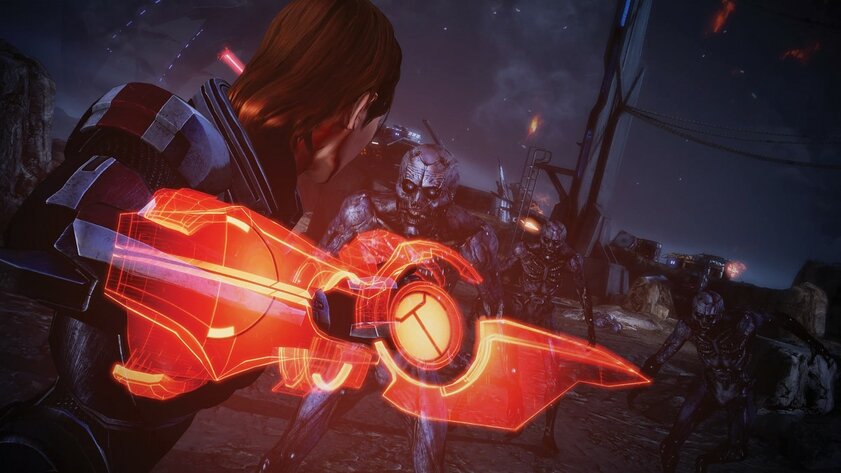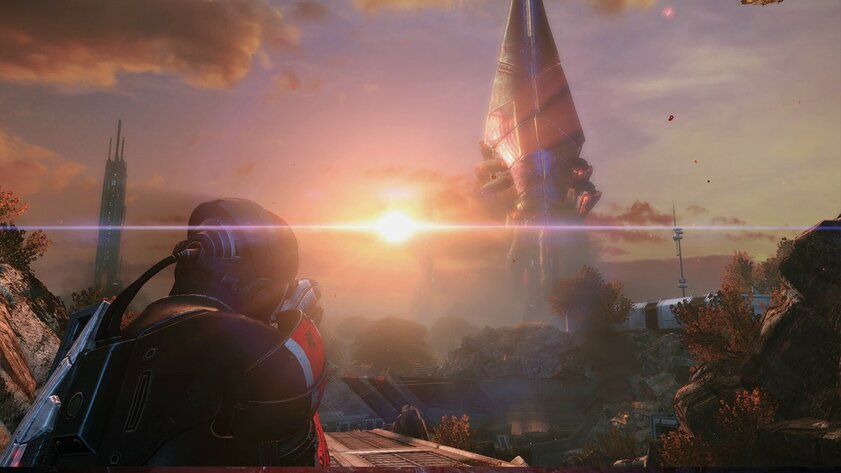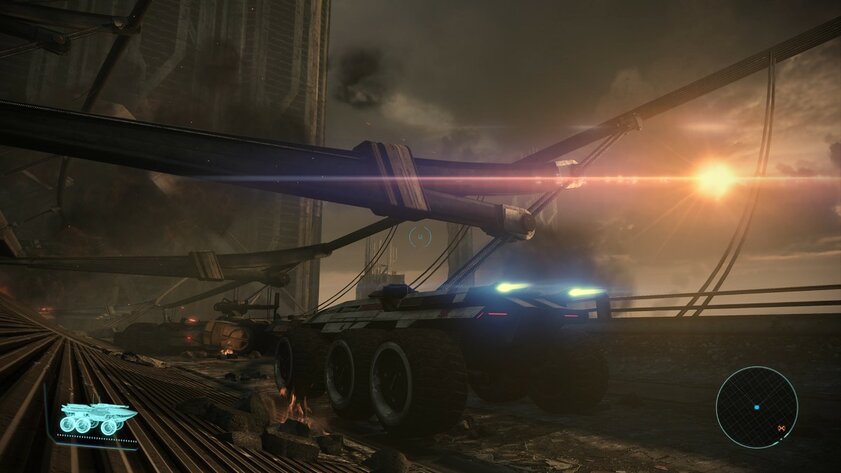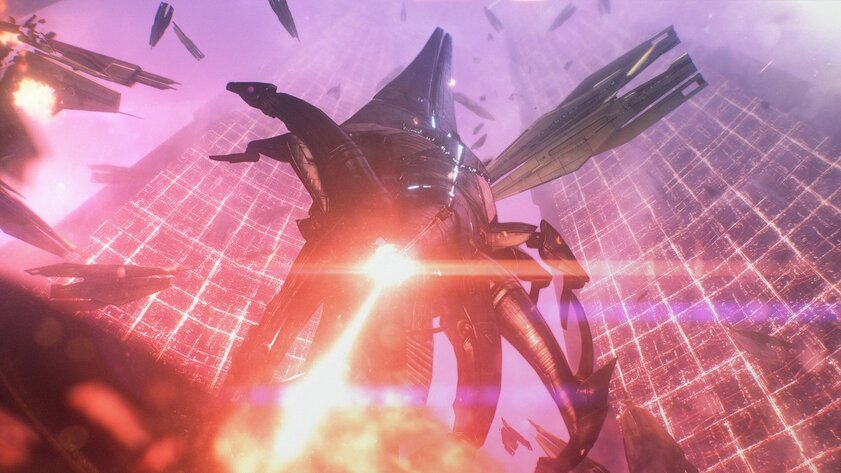 The release of Mass Effect: Andromeda disappointed the fan audience so much that Activision even decided to freeze the franchise until better times. Now, of course, official information about the creation of the next part has already appeared, and before that the publisher decided to please the loyal fans with the original trilogy, only in the format of the reissue. Moreover, Mass Effect: Legendary Edition will not only have three games from the original trilogy, but all the additional content that has ever been officially released for the series. But, of course, the developers did not stop there.
The Legendary Edition will also receive many improvements, the lion's share of which is related to graphics. The updated trilogy has received completely redesigned high-resolution textures, improved character models, sophisticated graphic effects of the next generation, as well as lighting and shaders. And if the fan has a powerful enough PC or a new generation console, then it will be possible to play in 4K resolution at 60 frames per second. At the same time, the storyline, unsurprisingly, has not changed – at the head of the trilogy is Captain Shepard, who travels through space, fighting various enemies.
Mass Effect: Legendary Edition will be released on May 14th on PC, PS5 and Xbox Series X | S.
Knockout City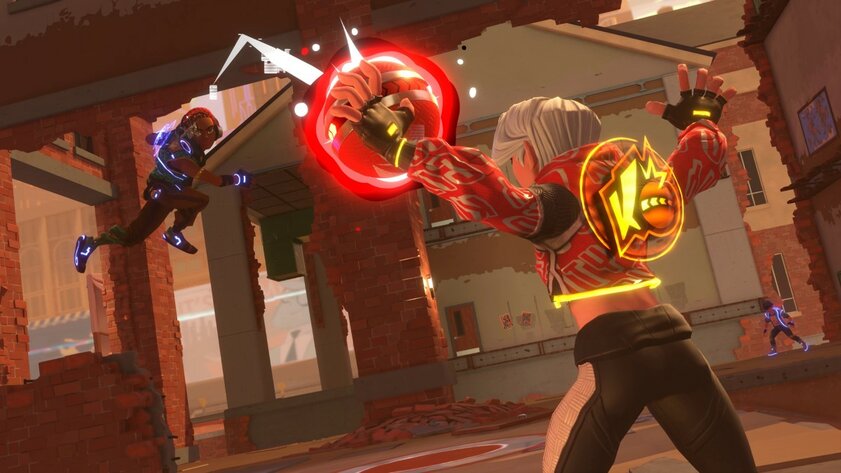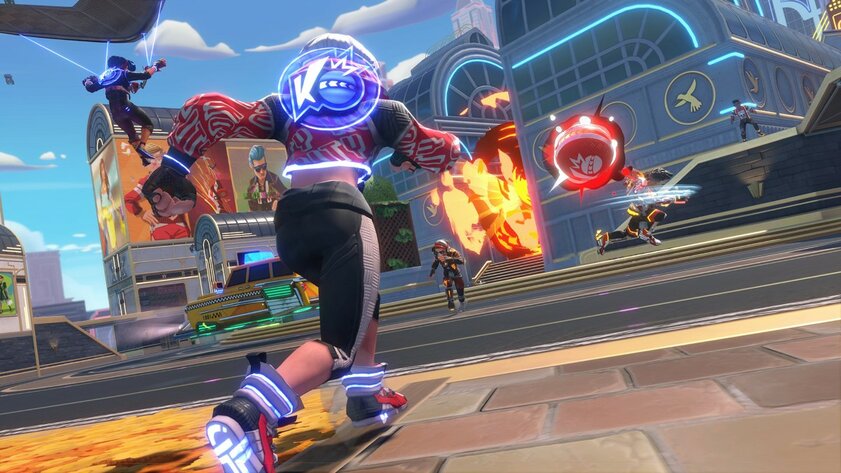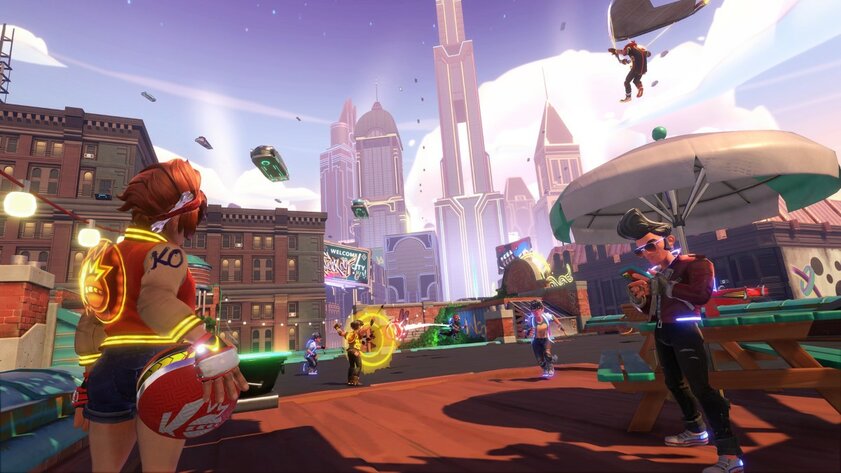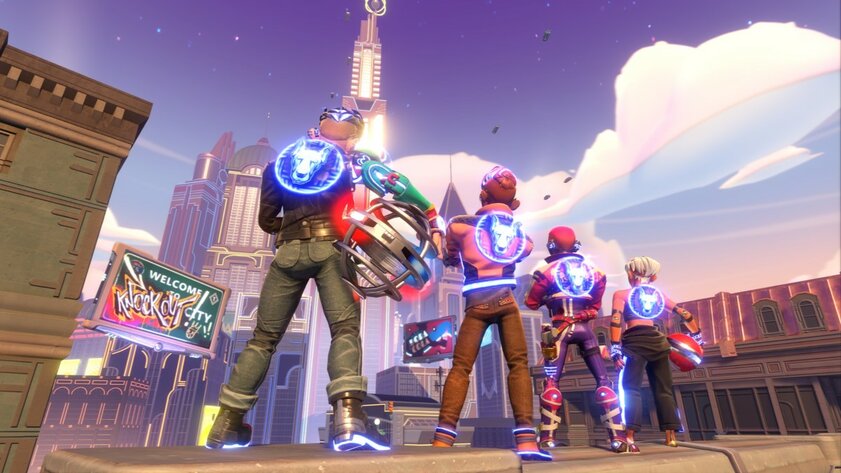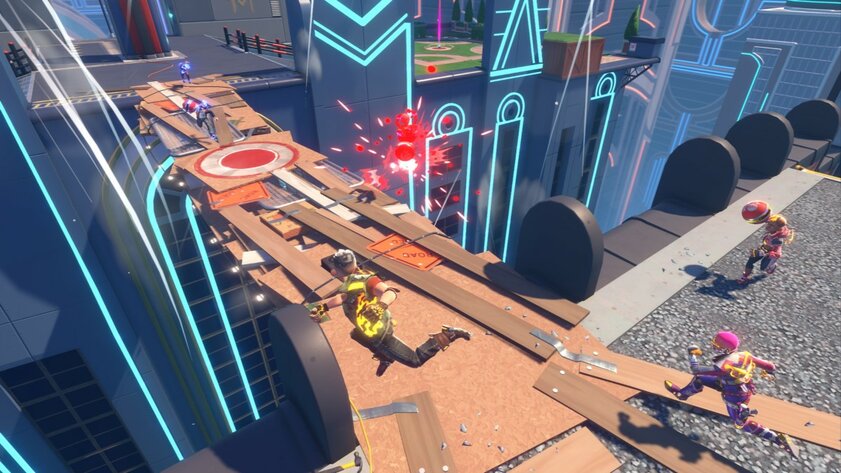 Large publishers rarely release new franchises, as this is a rather risky undertaking that can bring more losses than good. But Electronic Arts decided to give it a try, introducing the world to Knockout City – an extremely bright and eventful competitive game in which you need to fight with bounce balls. It should be noted right away that the project definitely does not pull the AAA release, but this is a rather interesting look at the world of competitive multiplayer games, in which there is no cruelty in the usual sense. This is something like Fortnite in the setting, only without weapons and construction.
The developers plan to add variety to the game mode with the help of balls with unique characteristics and skills, plus each character will have its own unique look (of course, it can be changed and customized in every possible way) with a set of features, and the cards also promise fun. Moreover, there will be several battle modes, and the number of players in the team can be changed – from "4 to 4" to "Every man for himself." Not a bad opportunity to try something new that the developers promised not to oversaturate with in-app purchases. And for Electronic Arts, it's a rarity.
Knockout City will be released on May 21 on PC (Steam, Origin, Epic Games Store), PS4 and Xbox One.
Biomutant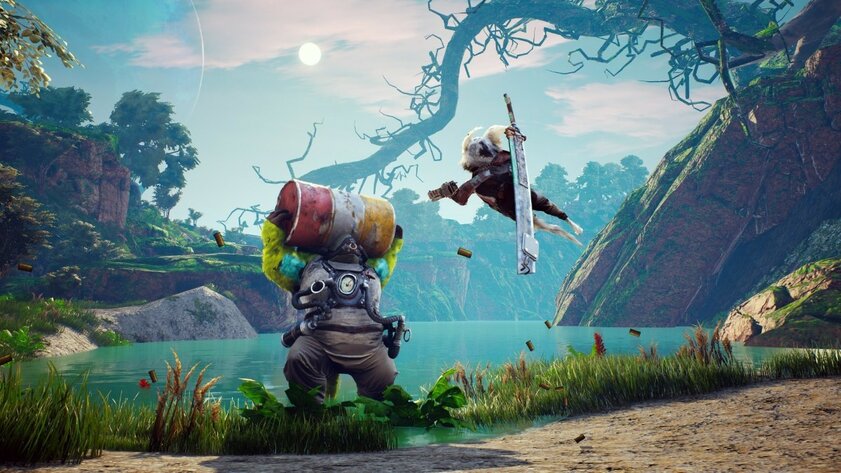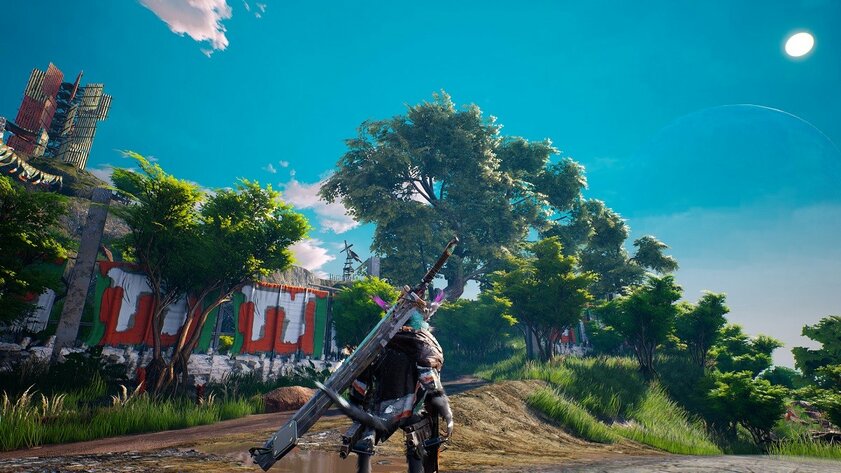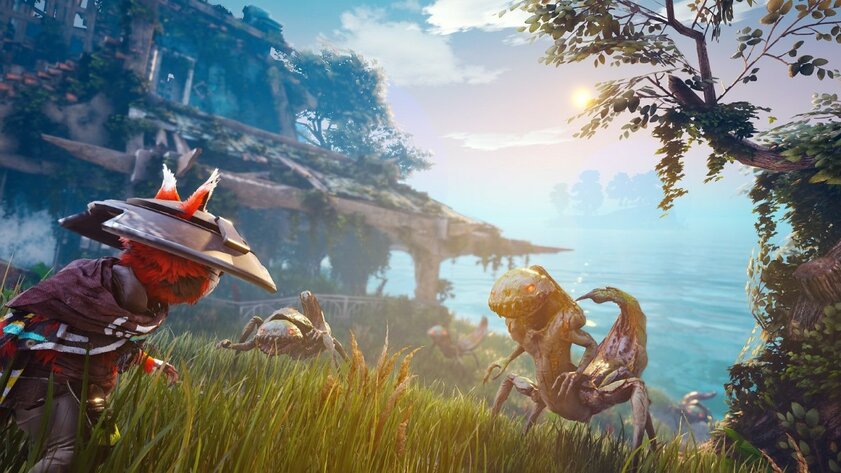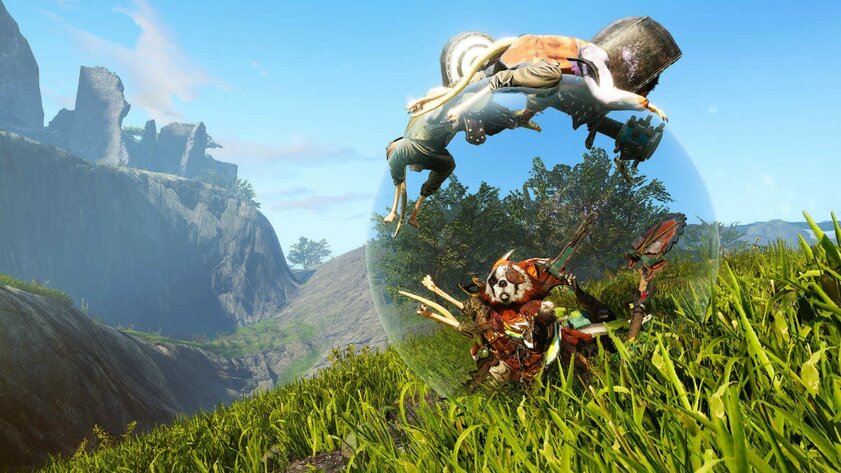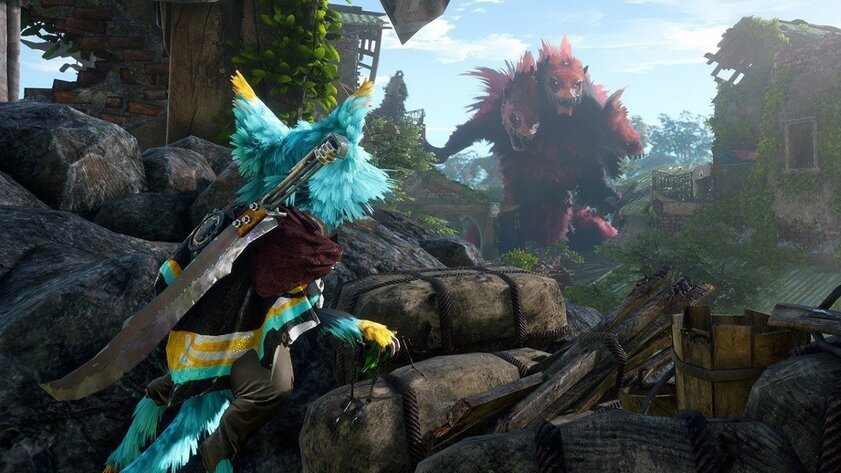 When a gamer thinks about associations for the word "long-suffering", then either Biomutant or Star Citizen immediately comes to mind. But if nothing is clear about the second one, then Biomutant, after so many years of promises, presentations, trailers and announcements, still reached a full-fledged release. Although, of course, the wow effect that was at the time of the first demonstration is no longer there, but the game is still worthy of attention. Nevertheless, the developers promised us an incredible crafting system that allows you to create unique melee weapons from garbage. It really sounds interesting, although, of course, there are already similar analogues on the market like Borderlands 3.
In addition, the gamer gets a fairly good combat system, a huge open world with the possibility of meticulous study, a lot of all kinds of enemies and bosses. All this should give hundreds of hours of fascinating passage of the storyline, which also inspires confidence "on paper". It's another matter that for so many years, fans have clearly grown expectations, which may well crash on the harsh reefs of an outdated project. We can only hope that so many transfers have had a positive impact on the final quality of the product, and Biomutant will not disappoint the audience.
Biomutant will be released on May 25 on PC, PS4 and Xbox One.
Far cry 6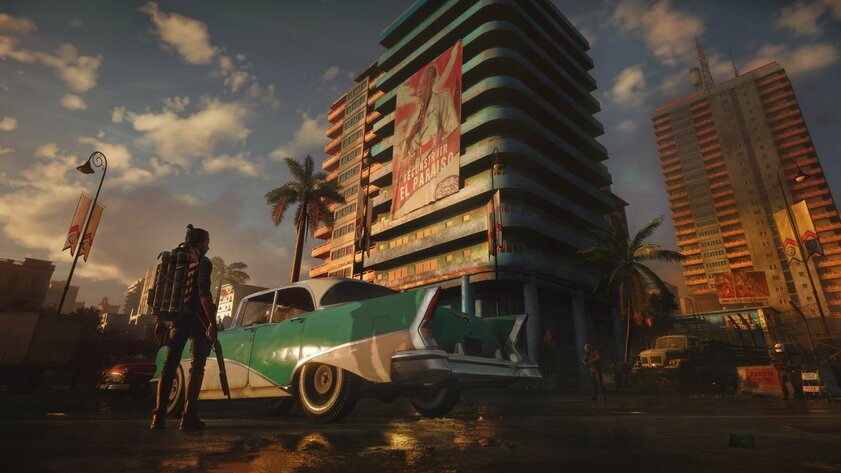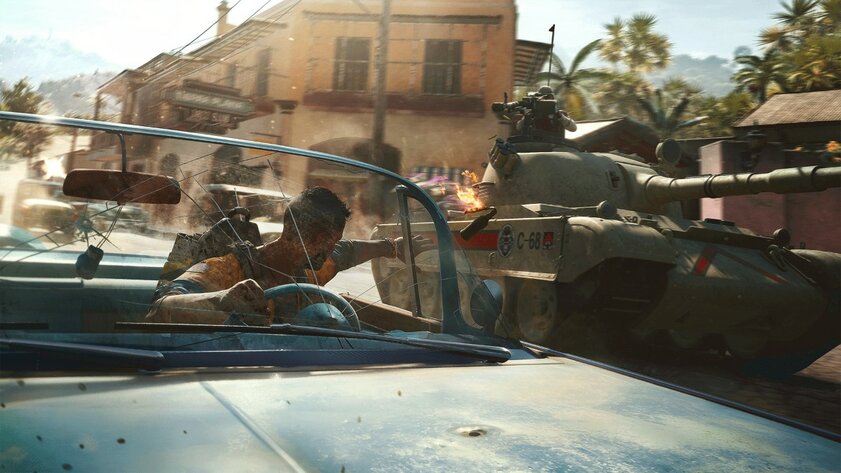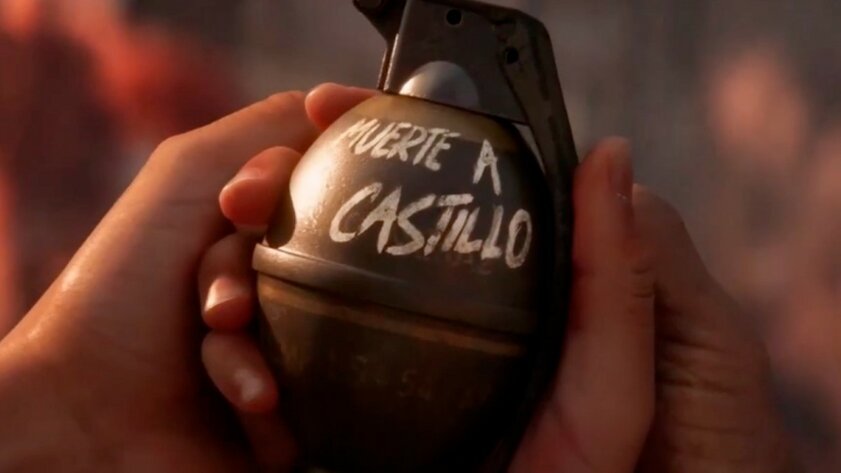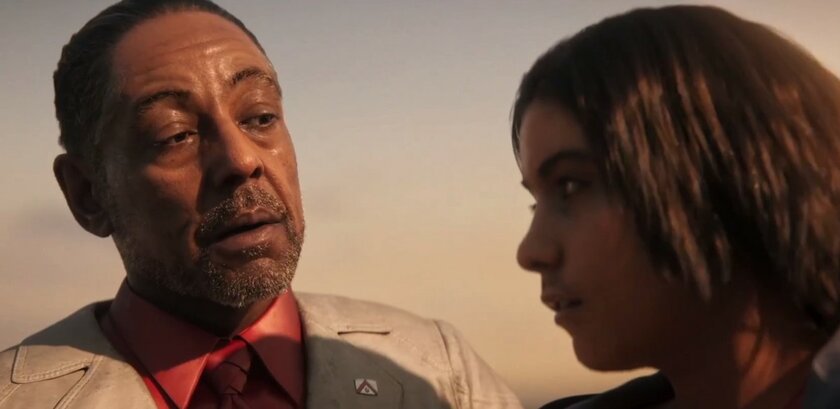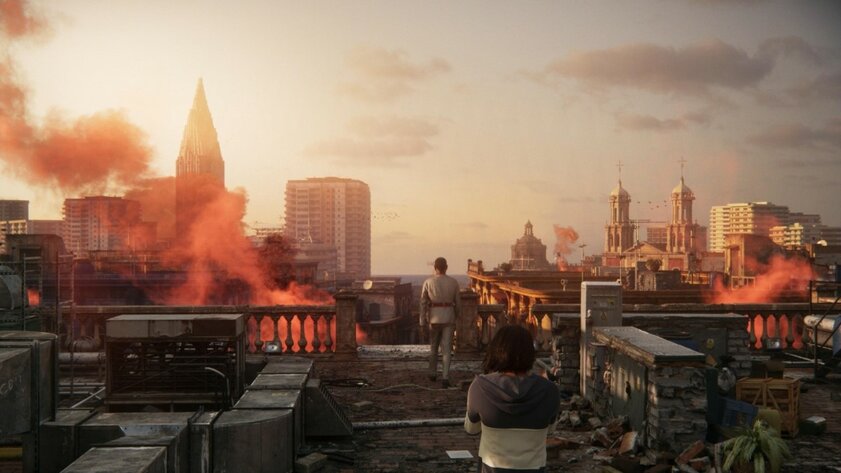 Developers from Ubisoft continue to walk on thin ice, creating shooters with a plot that fairly accurately copies the events taking place in real countries. In the fifth numbered part, gamers were sent to fight with fictional American fanatics, but now it's time to visit Cuba. True, in the game the island is called Yara and all events, of course, are fictional, but have direct references to historical events and persons. For example, at the head of a socialist country is a leader named Anton Castillo, who does not shun anything in his desire to achieve success – any means, as they say, are good.
Because of his despotic views and decisions, a resistance movement is emerging in the country that wants to overthrow the dictator from his throne, and the main character of Far Cry 6 will be a simple guy Dani Rojas, who joined the resistance and now wants to help his new friends with all his might. In terms of gameplay, many innovations are promised, including the largest virtual world in the history of the franchise with various biomes and locations. But, of course, this is still the same Far Cry with shooting, outposts and other features characteristic of the franchise, thanks to which the series is still afloat.
Far Cry 6 will be released on May 26 on PC, PS4, PS5, Xbox One and Xbox Series X | S.
Warhammer Age of Sigmar: Storm Ground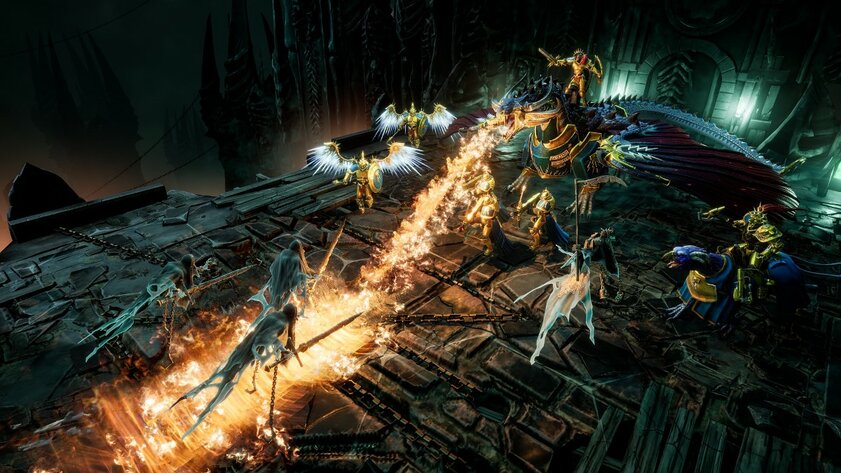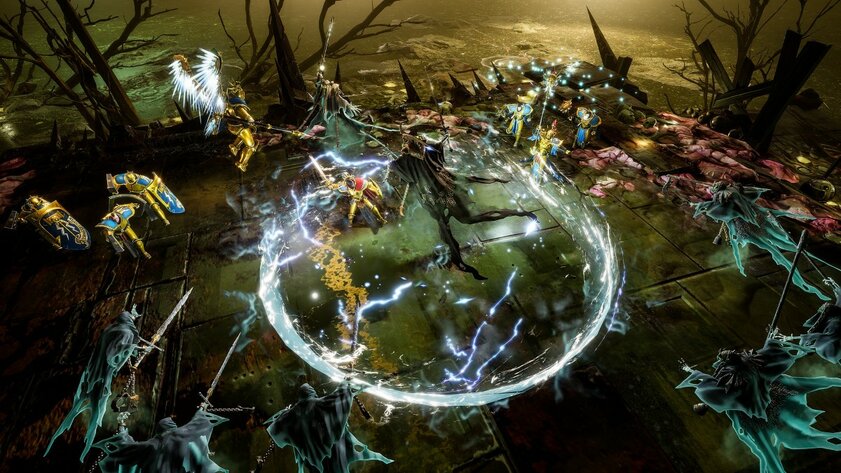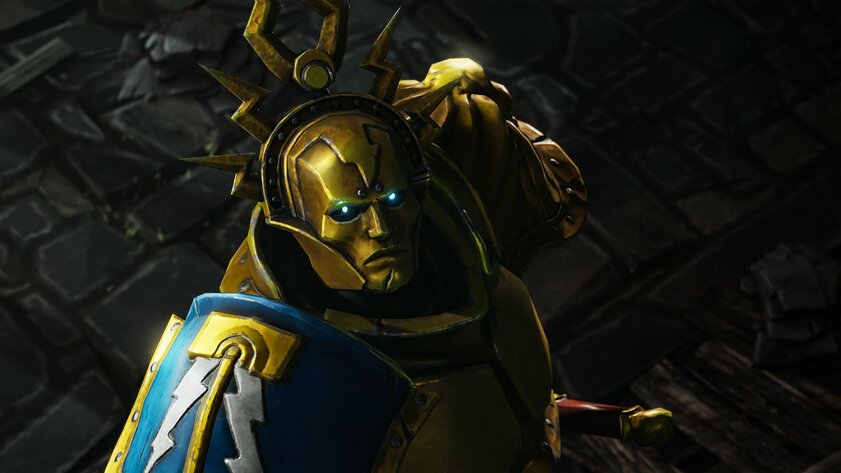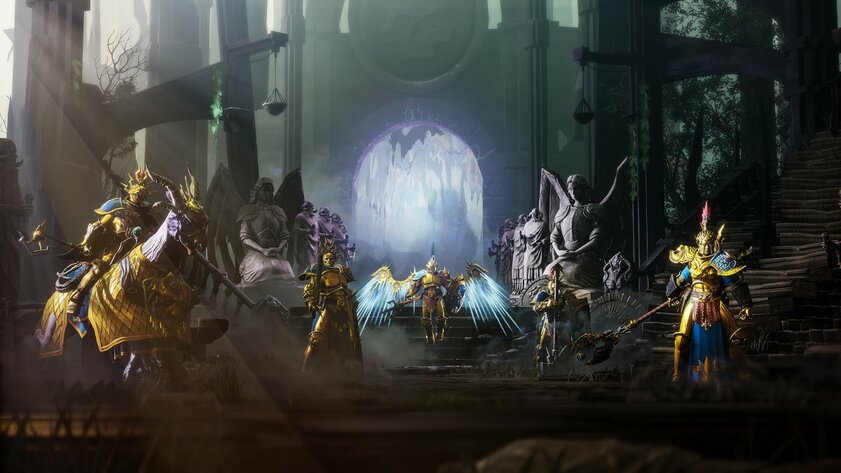 Strategies have not been popular with developers lately, let alone step-by-step ones. But the studio Gasket Games, under the auspices of Focus Home Interactive, decided to correct such an annoying situation by presenting its new project in the Warhammer universe. The player is offered to lead one of three factions in order to fight the most dangerous opponents and, along the way, collect the strongest army in the virtual world. In this regard, the user will have a huge variety of variables from which to put together the perfect puzzle. At the same time, strong fighters in the army still do not guarantee victory – you still need to apply the skills of a strategist.
The developers did not go into details, but the turn-based strategy involves battles in which you need to perfectly know the strengths and weaknesses of your fighters, using the vulnerabilities of opponents. And also, in addition to the single player campaign, the project will delight you with the opportunity to fight with other players from the Internet, demonstrating the advantage both in terms of the squad and in terms of tactical tricks. An excellent decision from the developers, because we all know that a game with the ability to fight against a real player is much more attractive than a single release.
Warhammer Age of Sigmar: Storm Ground will be released on May 27 on PC (Steam), PS4 and Xbox One.