Adobe has bought an online service for designer Figma. After the deal's closing, the price will be $20 billion, about half of which will be paid in cash and the rest in shares. Adobe announces this on its official website.
Also, within four years after the transaction's closing, six million additional limited shares will be allocated to the CEO of Figma and the company's employees. The deal is expected to close in 2023 if all antitrust regulators consent. Until then, both companies will operate independently of each other. If the deal is completed, it will be the largest takeover of a private software developer in history.
In June 2021, Figma raised $200 million. At the same time, the company was valued at $10 billion. At the same time, Adobe estimates that the annual address market by 2025 will be $16.5 billion.
Immediately after the deal was announced, Adobe shares fell nearly 17% by the time of this writing: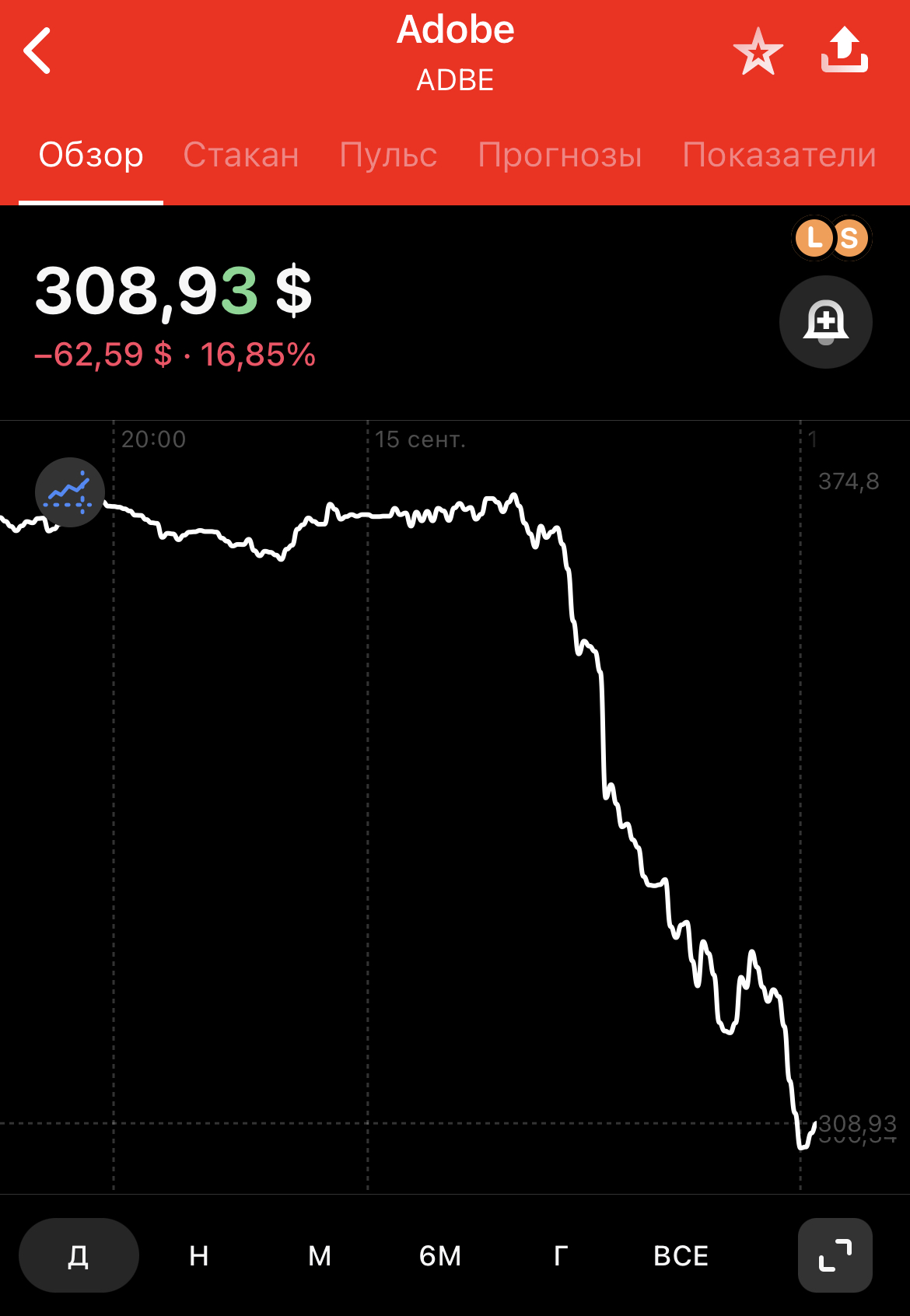 The Figma service was created in 2012. It is an online collaboration tool for designers. The Adobe suite includes an XD application that has similar functionality to Figma.