It appeared on the Apple website support document, which describes the behavior and causes of Always On auto-off in the new iPhone 14 Pro and 14 Pro Max.
The display turns off entirely if:
the smartphone is face down;
the smartphone is in your pocket or bag;
"Sleep" focus mode is on;
power saving mode is on;
iPhone is connected to CarPlay;
a smartphone is used as a camera for a computer (the Continuity Camera feature in macOS Ventura);
you moved away from the smartphone with the Apple Watch on your wrist (Always-On is activated if you return to the smartphone);
If you don't use your smartphone for a while – the iPhone will analyze your habits and, based on this, turn off Always-On at a specific time or place.
Always On is an expected feature on the iPhone, but it's implemented very differently than the competition. The smartphone display dims, showing the wallpaper, time, widgets, and notifications. The refresh rate is reduced to 1 Hz, so the constantly active screen will not significantly affect the battery.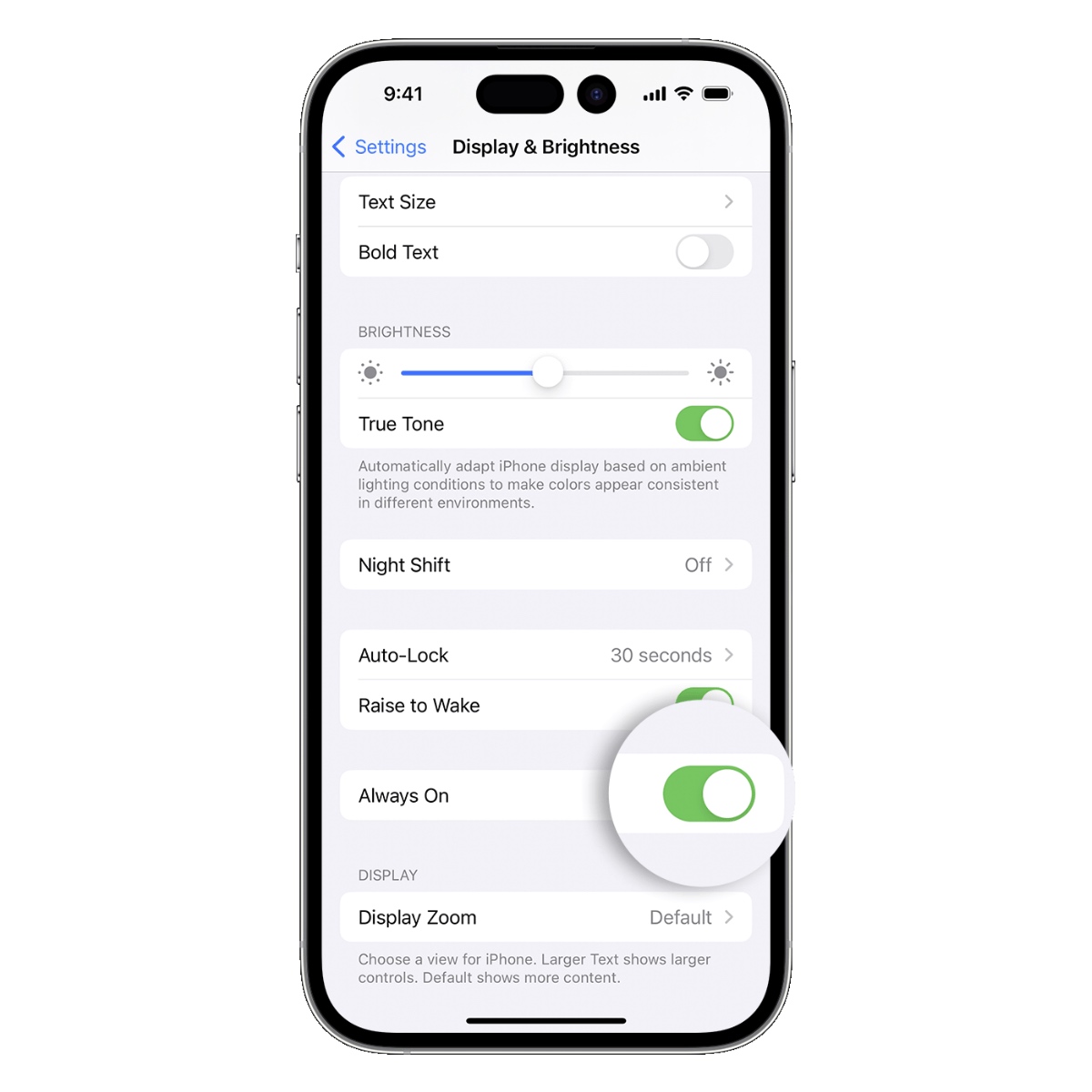 If you don't like Always On, you can turn it off in the settings and use your smartphone as before.