The U.S. Patent and Trademark Office has published a new Apple application for a smart ring with sensors to track the state of the body.
The ring can track heart rate, blood oxygen levels, blood pressure, and other indicators.
The patent also states that the ring can be equipped with an OLED display touch, pressure, and motion sensors. They can probably be used to control other devices. For example, to switch music on a smartphone or answer a call.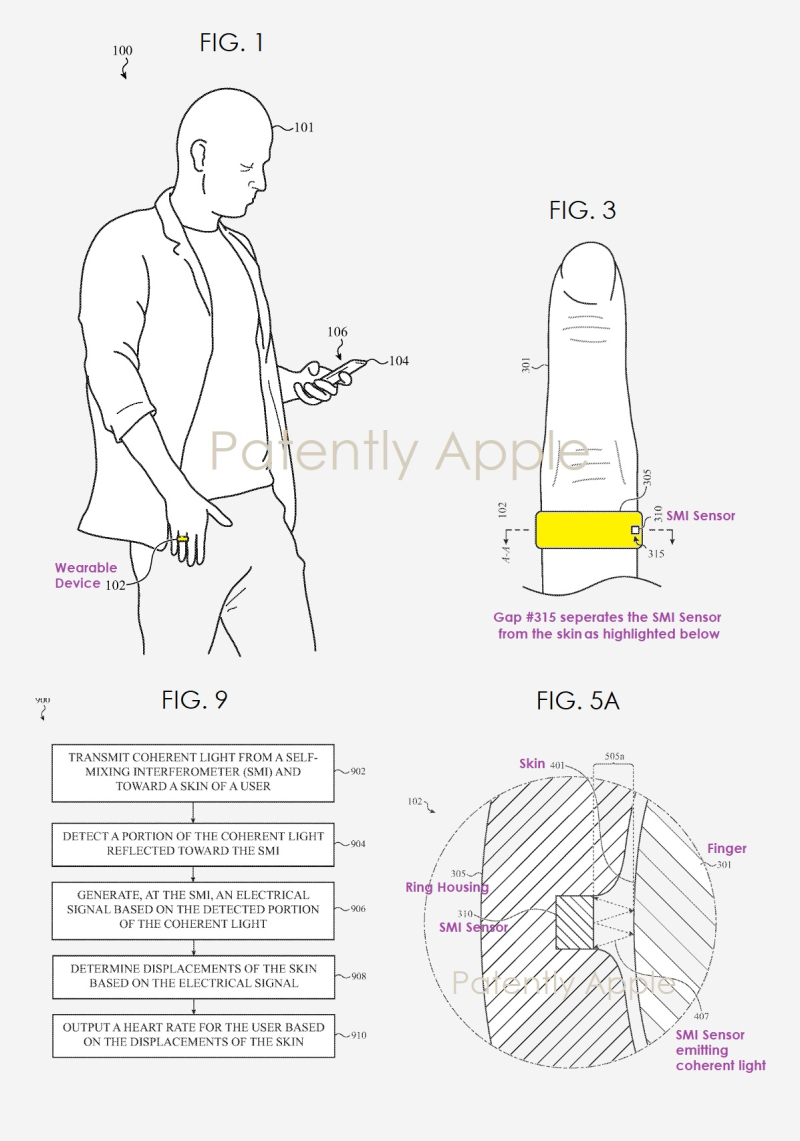 Such an alternative to the Apple Watch if you don't need notifications and applications but want to monitor the body.
The Apple smart ring is an exciting thing. For several years, there has been an intelligent Oura ring, which also monitors the leading indicators of the user's body.
There is no information about the characteristics, release date, or price of the Apple smart ring. Perhaps the patent will forever remain a patent, and the company will not dare to produce such a product.