The US Patent and Trademark Office has published a new Apple patent application that describes a protective coating for flexible displays.
The coating consists of a transparent base substrate with a thickness of less than 150 microns and a hard coating on top with a thickness of 1 to 200 microns. It is assumed that displays with such a coating will be resistant to scratches and cracks at the fold. Another feature is resistance to pollution.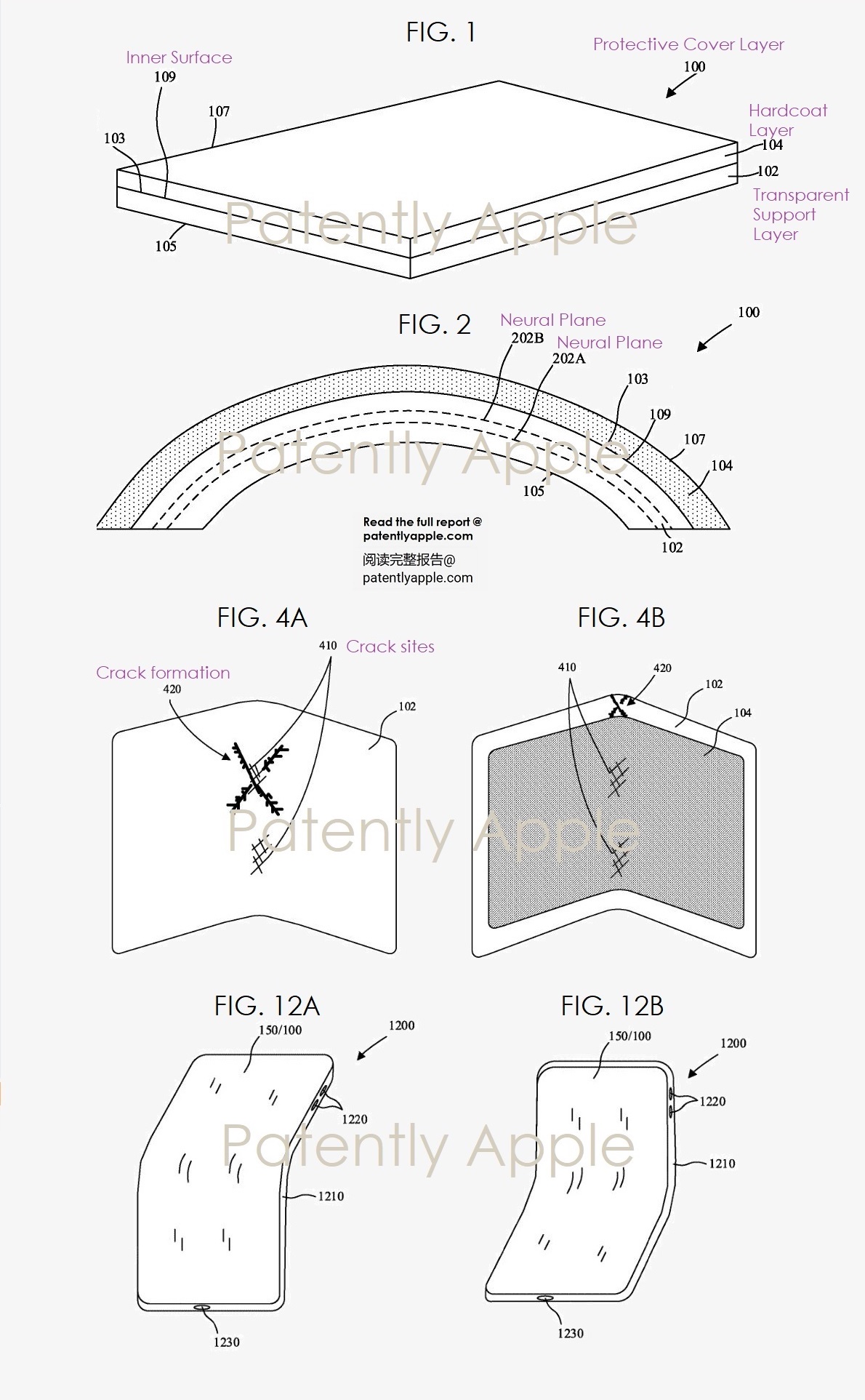 The first Apple device to feature a flexible display is expected to be the iPad Pro. It will be presented in 2024-2025.