The watch is aimed at extreme sportsmen. For example, those who run in the desert, dive to great depths, or run ultramarathons "several hundred miles." And moisture protection goes according to the WR100 and EN13319 standards.
The case is made of ultra-strong titanium. The watch also received a tempered sapphire crystal, which covers the display with a brightness of up to 2000 nits. Of the other innovations – is an additional button on the left panel, which changes its purpose depending on the application.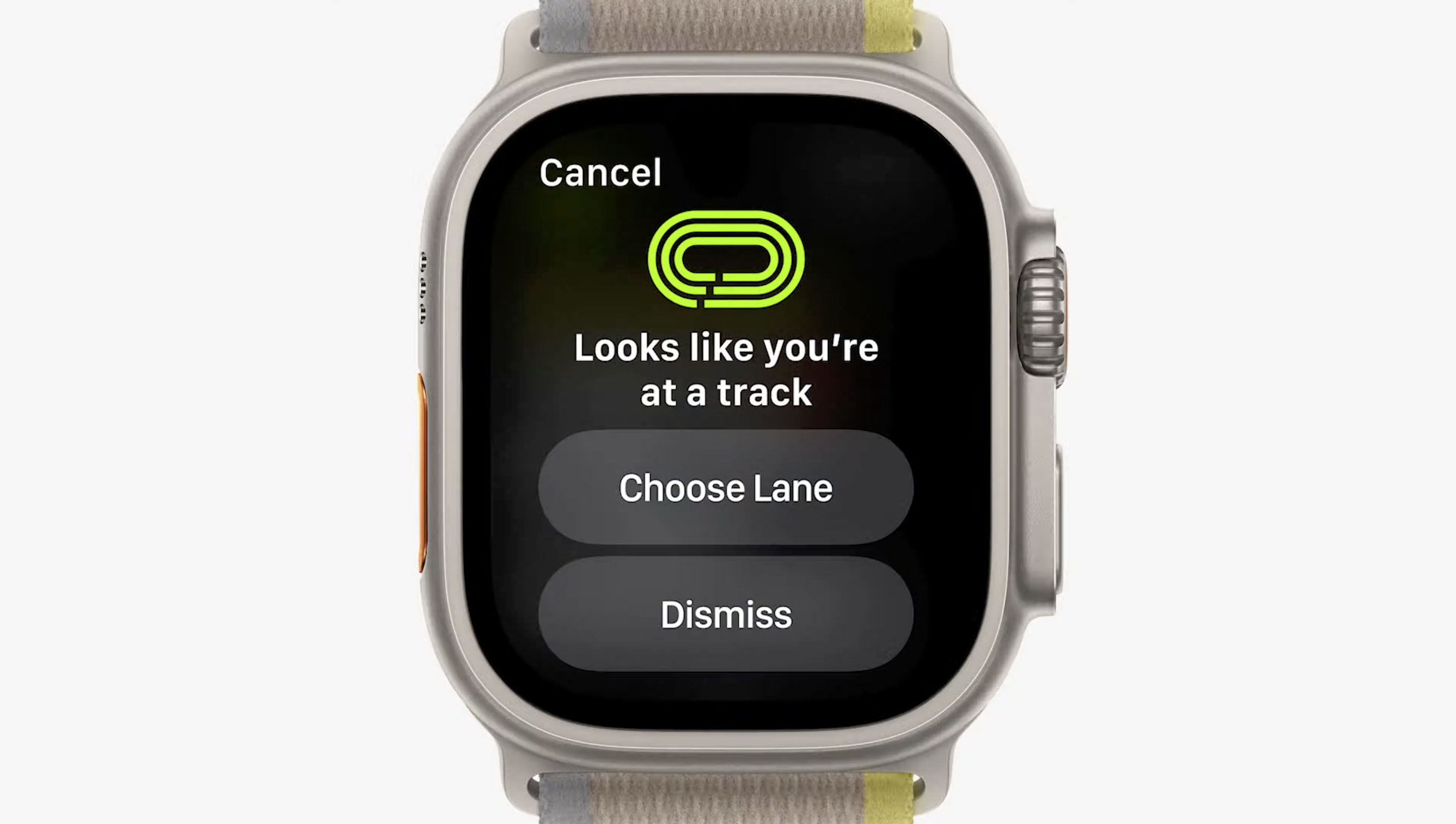 The watch works 36 hours on a single charge and up to 60 hours in Low Battery Power mode.
Screen – 49 mm. This is a giant Apple Watch in history. The screen holds much more information so that athletes don't have to be distracted by scrolling the screen for additional metrics.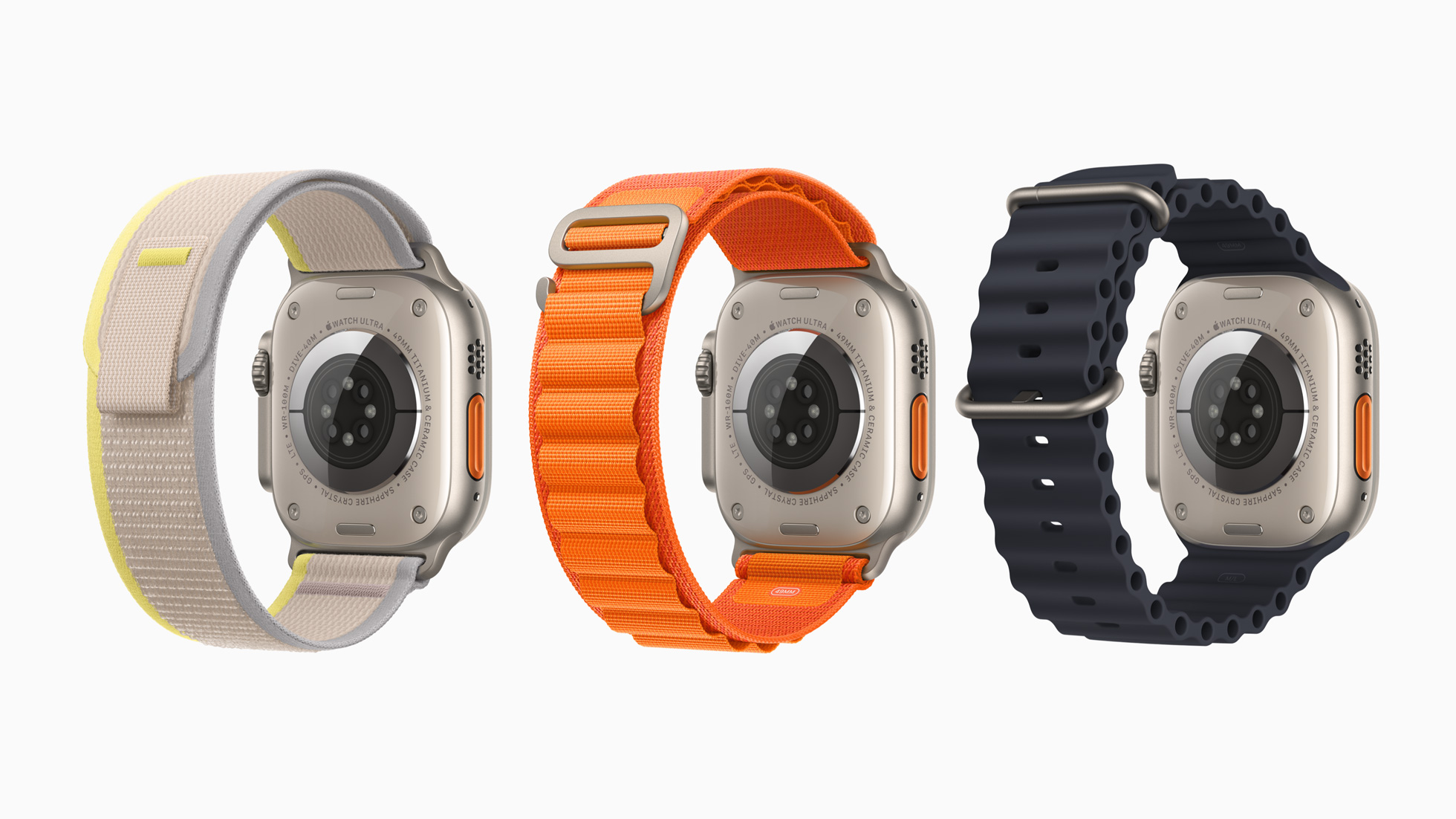 New straps ensure the watch does not fly off your hand, even in the most challenging conditions.
Like Series 8, there is also a temperature sensor. It, along with other sensors, allows you to track the performance of athletes better.
GPS operates in two frequencies – L1 and L5. The clock receives a very loud speaker, which can notify the entire district where you are.
Divers can use this watch. The Apple Watch Ultra is certified explicitly to the EN13319 standard, which makes it clear that the watch can be submerged underwater.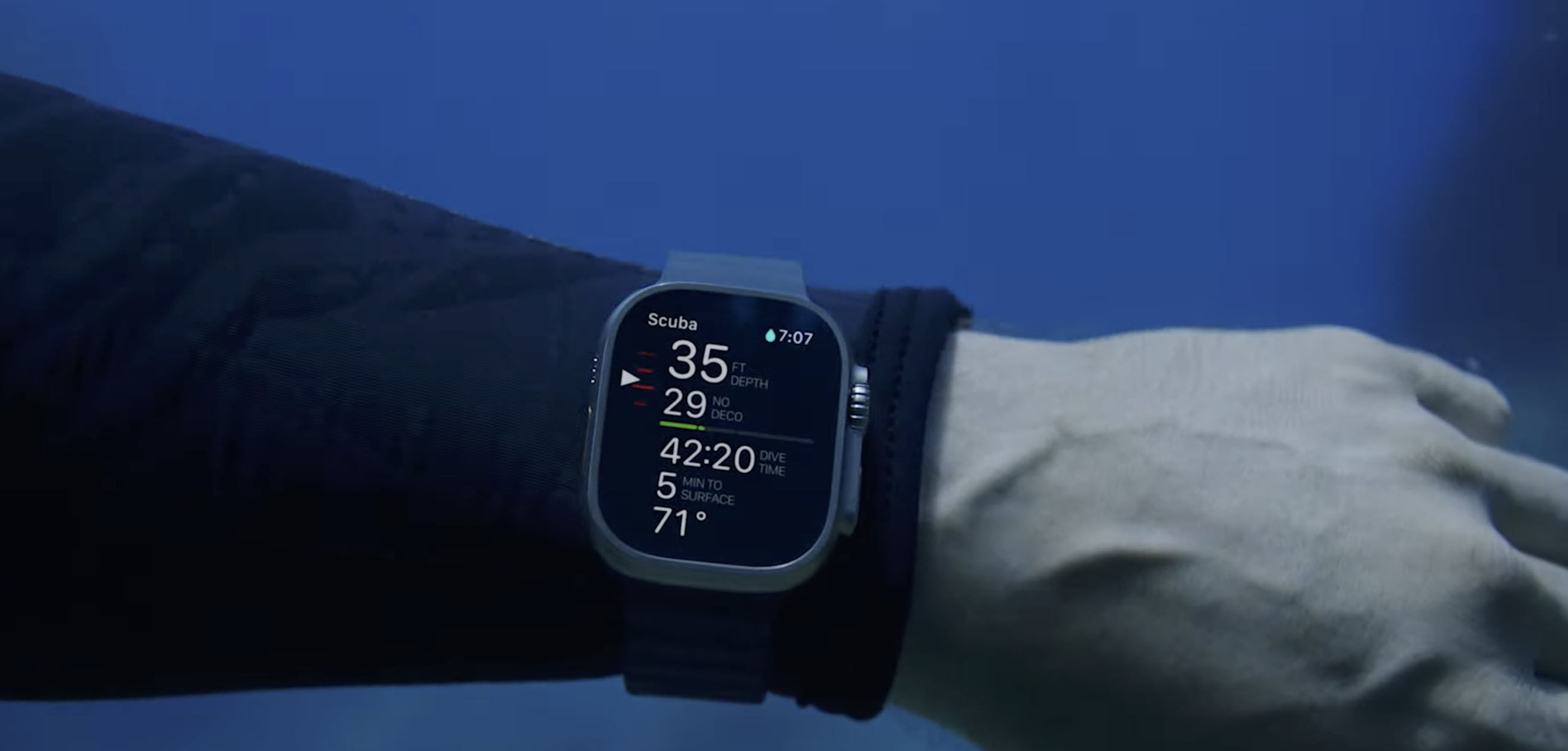 For people who are keen on diving, there is the Oceanic+ app.
US pre-tax price is $799 for the GPS + Cellular version. The watch will go on sale on September 16.