In early September, Apple introduced four new iPhones. The names of three of them – iPhone 14, 14 Pro, and 14 Pro Max – were not in doubt. But in insiders, the smartphone, released under the iPhone 14 Plus, was called 14 Max.
It sounds logical: a display similar in size to the Pro Max. However, almost at the last moment, Apple came up with the name iPhone 14 Plus. Several points testify to this.
For example, on the support page, you can find the page "Identify Your iPhone", and in it – a section with the iPhone 14 Plus. If you save the official render of iPhones, then the file will be called iphone-14-max-colors.png: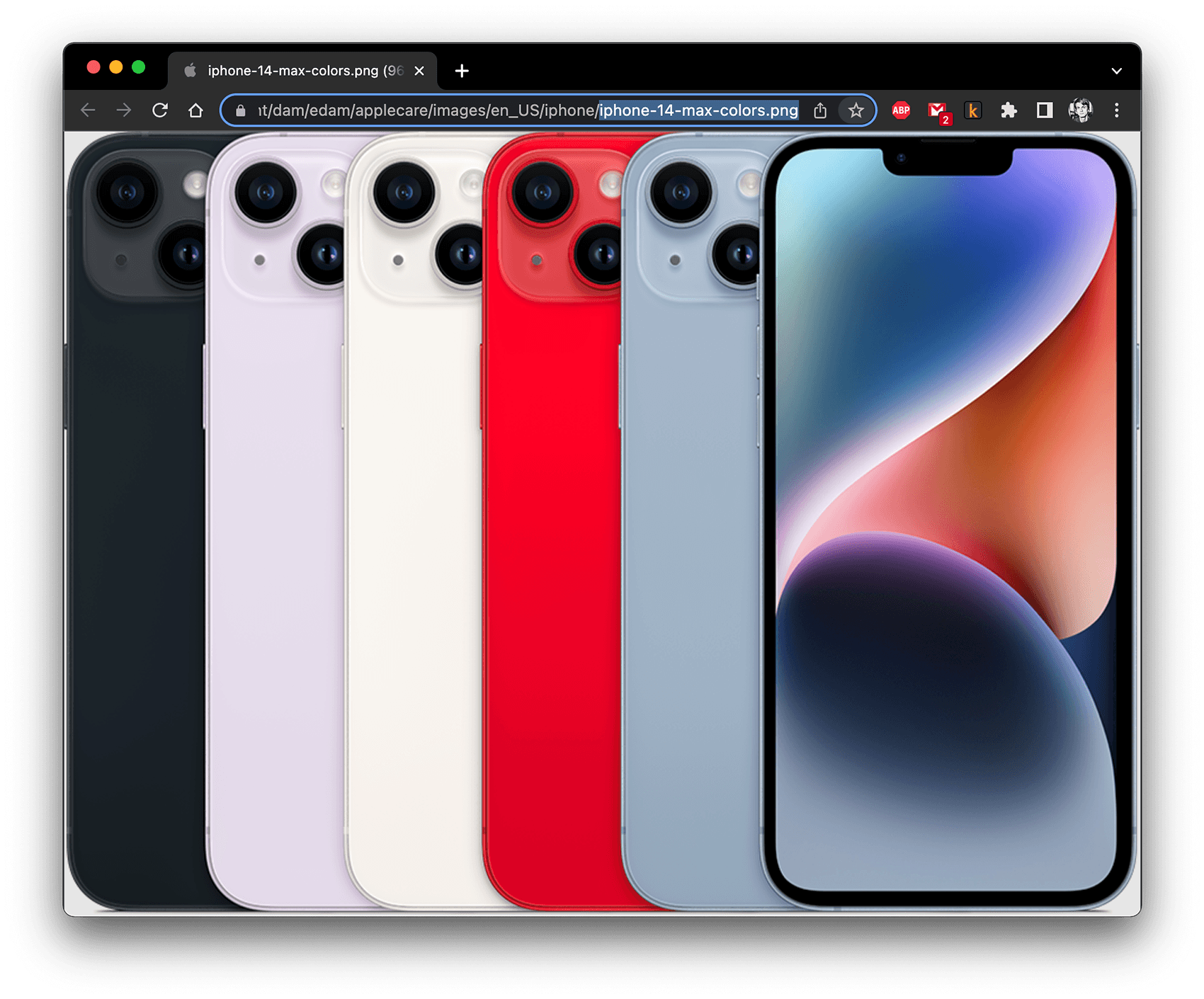 Second point: on the declarations of conformity page there is also a non-existent model: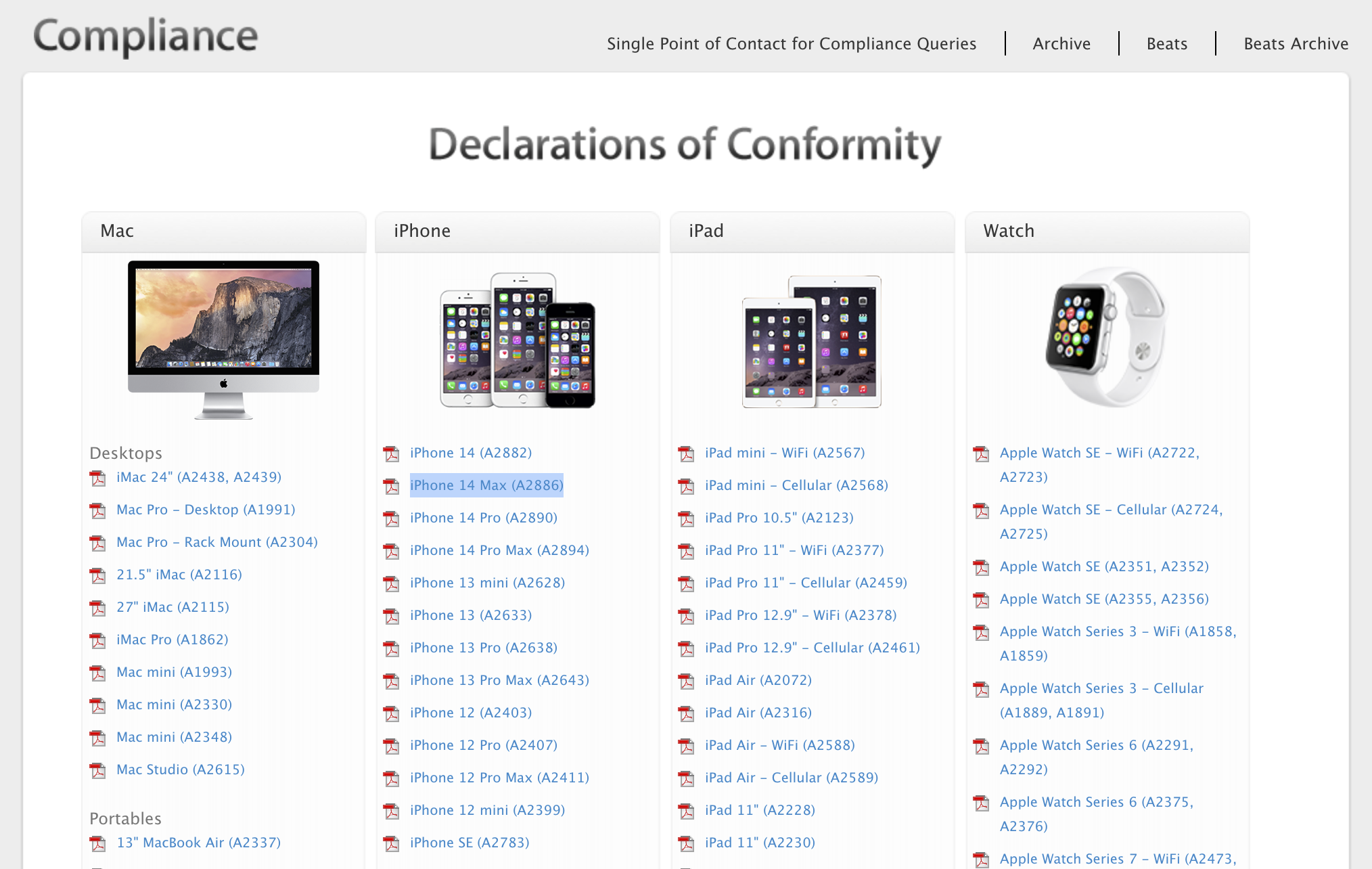 For the first time, information that the new smartphone will be called the iPhone 14 Plus appeared at the end of June:
Probably Apple has been choosing names for a long time. At least, the temporary corridor before launching into production was still present almost until the end of July.