Various media, citing users, claim that the AppleCare + extended warranty has ceased to be valid in the Russian Federation. This means that, for example, replacing a device with a new one will cost not 7 thousand rubles, but 33: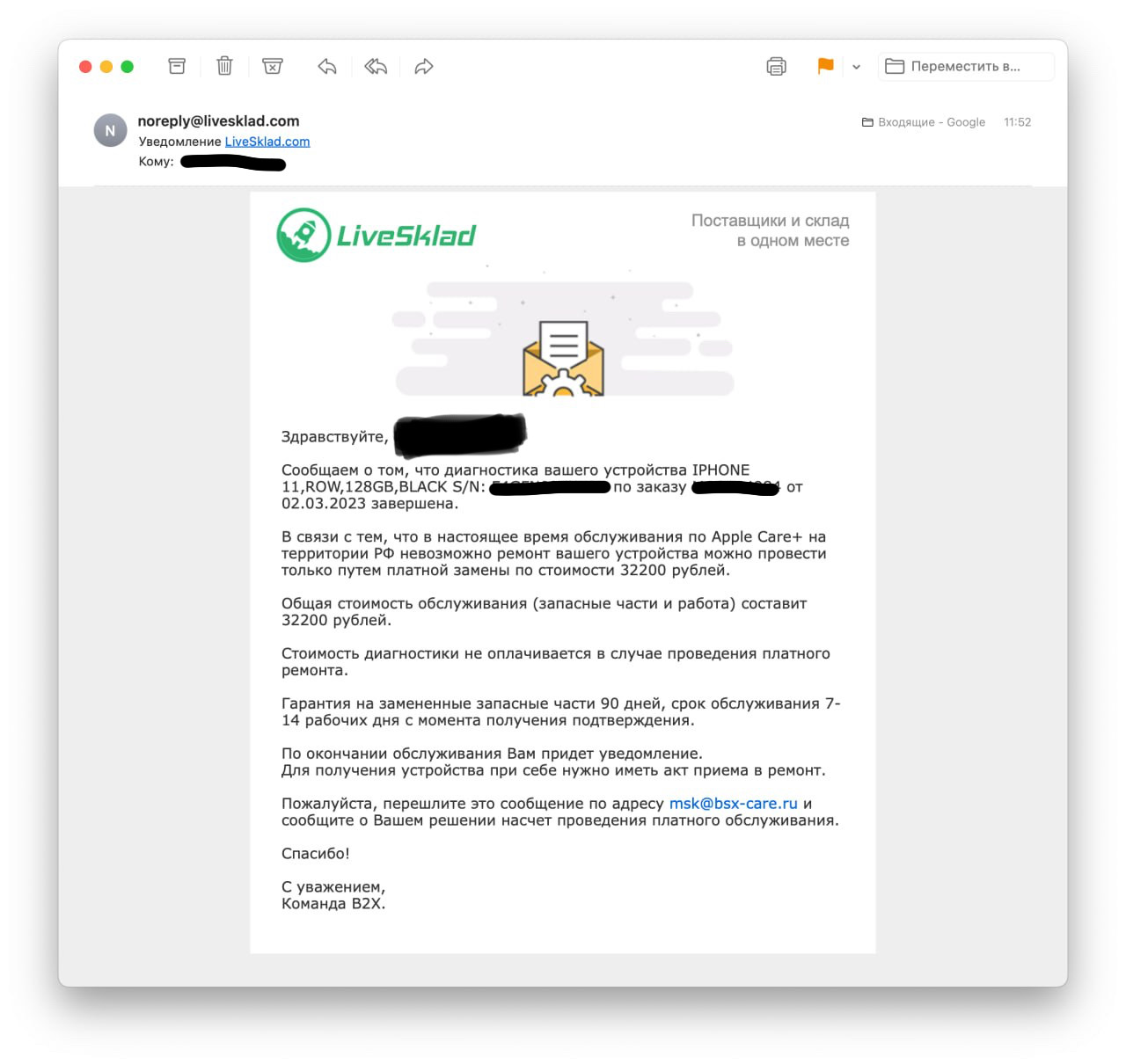 It is still difficult to say whether this is so: I called one of the authorized service centers and clarified this issue. There they answered me that they themselves did not yet know what was happening – Apple had not yet had time to answer them, and today they did not hand over the devices under this guarantee.
In any case, we are talking about a guarantee for PCT devices, that is, certified for use in the Russian Federation. Their one-year warranty is about to end completely – Apple suspended shipments on March 2, 2022, at the same time AppleCare + was discontinued.
Earlier it became known that Apple has terminated warranties on PCT Macs and iPads. It happened on March 3, as I wrote earlier:
However, AppleCare+ extended that warranty from one year to two years, as well as additional perks, including up to two free service repairs every 12 months.