Bang & Olufsen at IFA 2022 unveiled a surround sound bar that can be designed as a TV stand. The price of the Beosound Theater Dolby Atmos soundbar in some versions of the design can reach $ 7990, but even in this case, for the completeness of the sound, you still need to invest money.
This will have to be done if you want to not only listen to Dolby Atmos, but also real surround sound. Beosound Theater Dolby Atmos supports 7.1.4 formats, having on board seven outputs for external speakers, of which there can be as many as sixteen pieces. However, here we are only talking about the possibility of connecting Bang & Olufsen acoustics. Even the ten-year-old Beolab Penta, Beolab 6000 and Beolab 8000 are suitable. That's the quality!
But if you look at the Beosound Theater Dolby Atmos as a real purchase, then this panel can be seen as a standalone product, which will be enough. The system received twelve speakers, including two specially designed long-range 6.5-inch woofers.
The system itself is available in two versions. You can buy a separate soundbar to hang it on the wall directly below the TV: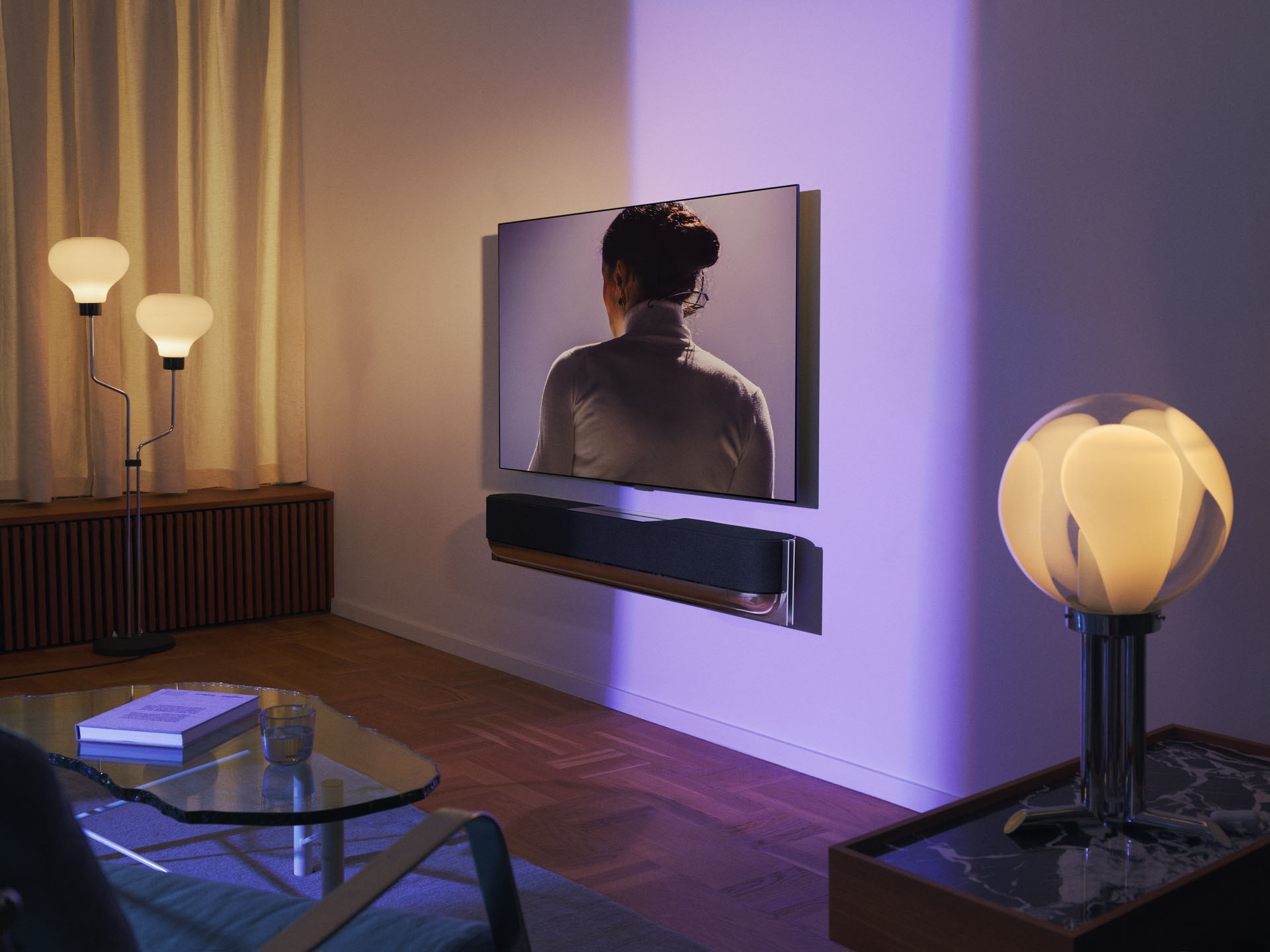 But you can take it with a massive stand. It is placed on the floor and allows you to turn the TV as you please.
Modular design throughout. It is supposed to allow you to enjoy your Bang & Olufsen product for many years to come. You will replace several TVs, and the panel will continue to serve you. In this case, in the event of a breakdown, you do not have to completely change the entire structure. One day in the future, you may be able to buy a new soundbar if you did purchase the Beosound Theater Dolby Atmos along with the stand.
It is known that as a result, buyers will have access to different options for customizing the panel. However, little is known about them yet. For example, two of them involve fabric and wood trim. The first will cost $6,890 in the US, and the second will cost $7,990 before state taxes. Start of sales – October 1.