Hi all! This is a fresh piece of gaming industry news from the past week. And here you will find a couple of trailers and games that come out next week.
What happened?
Closed the garage
The GamesIndustry.biz website reports that Electronic Arts has decided to abandon the Project CARS series of simulators. Recall that recently EA bought the company Codemasters. They, in turn, in 2019 bought the developers of Slightly Mad Studios, who were responsible for the development of the three parts of Project CARS.
By the way, there were prerequisites before this: by the end of this year, the first two parts of Project CARS had run out of licenses for cars and tracks, and the company decided to remove the games from sale on October 3 and September 21, respectively. True, Project CARS 3 and mobile Project CARS GO are not yet affected.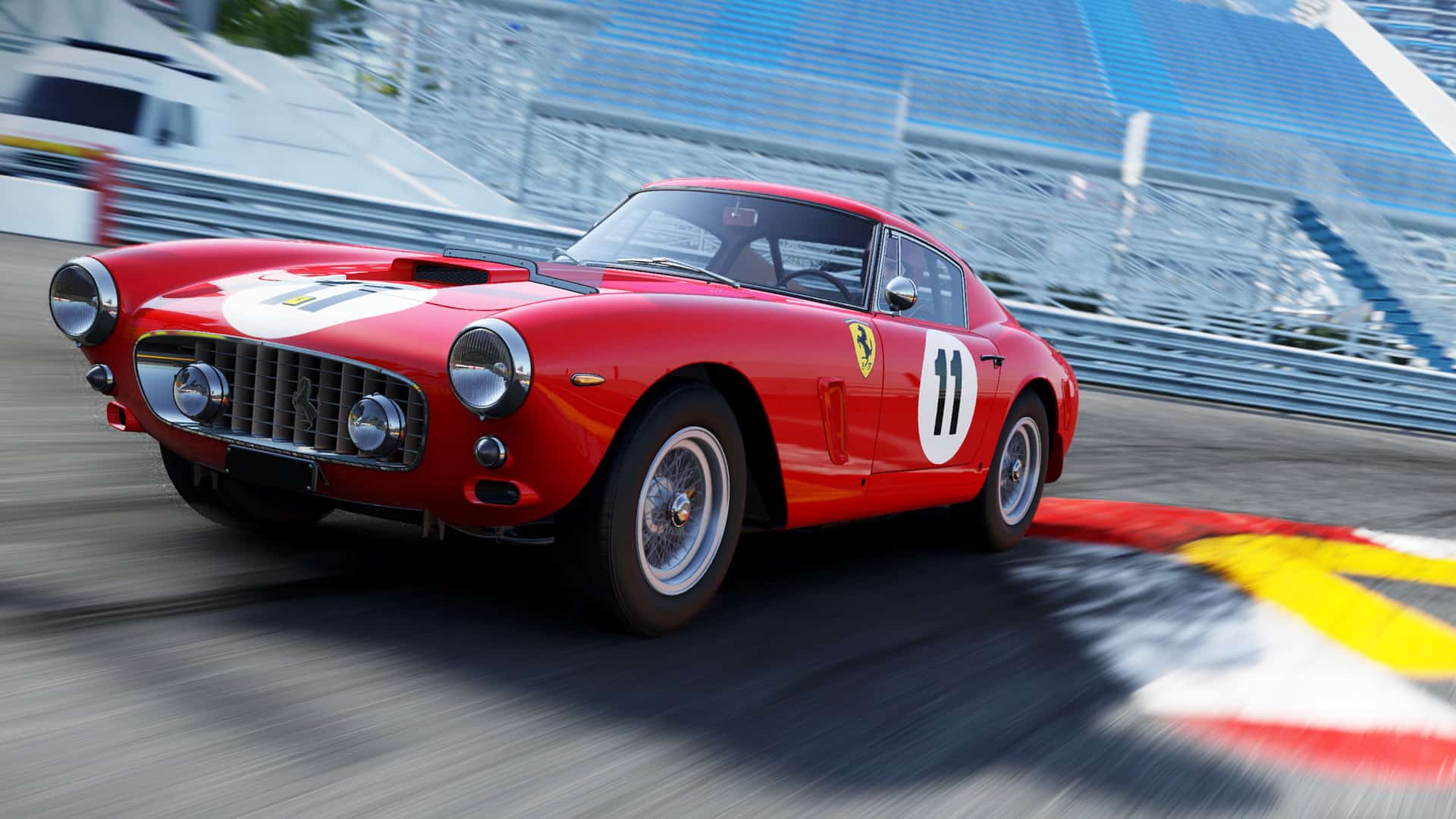 But that's not all: according to journalist and insider Tom Henderson, Electronic Arts is also refusing the DiRT series. According to him, the team that made DiRT Rally 3 abandoned the project at the end of 2021. But this has a much more logical explanation: Codemasters has received a license for the World Rally Cup, so its next rally game will be released with the official support of the championship and will be called WRC 23. Prior to this, the license belonged to Nacon, with which they released as many as seven games about rally racing.
Scandals, intrigues, layoffs
Two trials came out at once this week. The first is related to Disco Elysium. We recently wrote that the authors of the game were fired from their own company. And just recently they accused the current owners of ZA / UM of fraud.
Kurvits and Rostov (writers and designers of Disco Elysium) own a minority stake in ZA/UM, but the majority was held by Margus Linnamäe, the businessman and investor who sponsored the development of Disco Elysium. In 2021, its shares were bought out by entrepreneurs Ilmar Kompus and Tonis Haavel from Tütreke OÜ. After that, Kurvitz and Rostov were first removed from development, and then fired altogether. The real juice is that, according to the creators of the game, Tütreke OÜ swallowed up ZA/UM illegally – in fact, taking this money from the wallet of ZA/UM itself. And Haavel generally has a conviction for fraud in 2007 in another case.
The management of ZA / UM has already given an official answer that this is all a lie, and Kurvits and Rostov were fired, because they not only did nothing and received a salary for it, they also created an unhealthy atmosphere and were generally engaged in sex discrimination and attempts to sell ZA /UM to other gaming companies. True, the fact that the people who created and wrote the world of Disco Elysium are not doing anything is hard to believe, and all this looks more like standard excuses. In any case, Kurwitz and Rostov are already going to file lawsuits against Compus and Haavel.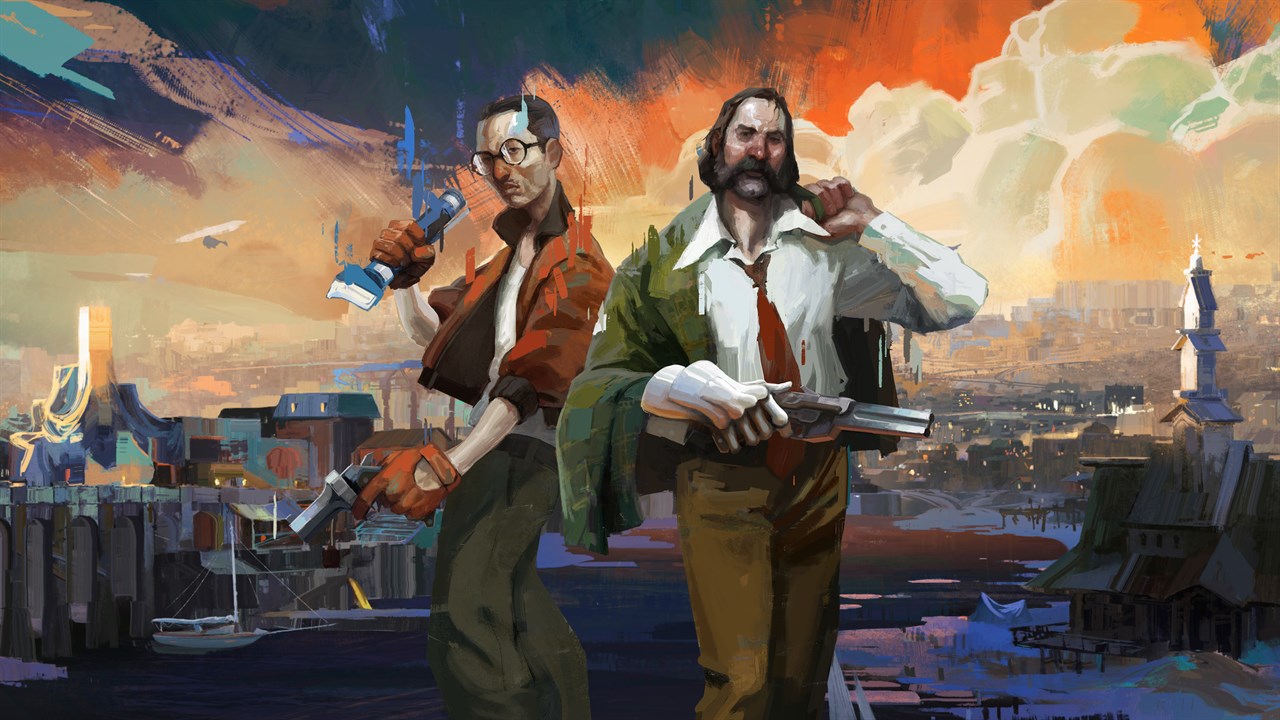 The second scandal broke out between Bethesda and Mick Gordon, the composer of DOOM and DOOM Eternal. More precisely, Mick decided to reveal details about the strange release of the soundtrack for DOOM Eternal.
Recall that the buyers of the collector's edition of the game were promised a soundtrack authored by Mick Gordon, but after the release it turned out that it was mixed terribly and was much inferior in quality to the music from the game itself. The director of id Software, Marty Stratton, then blamed Mick for everything, saying that he could not cope and always missed deadlines. As a result, he was fired, and the soundtrack was mixed by another audio designer.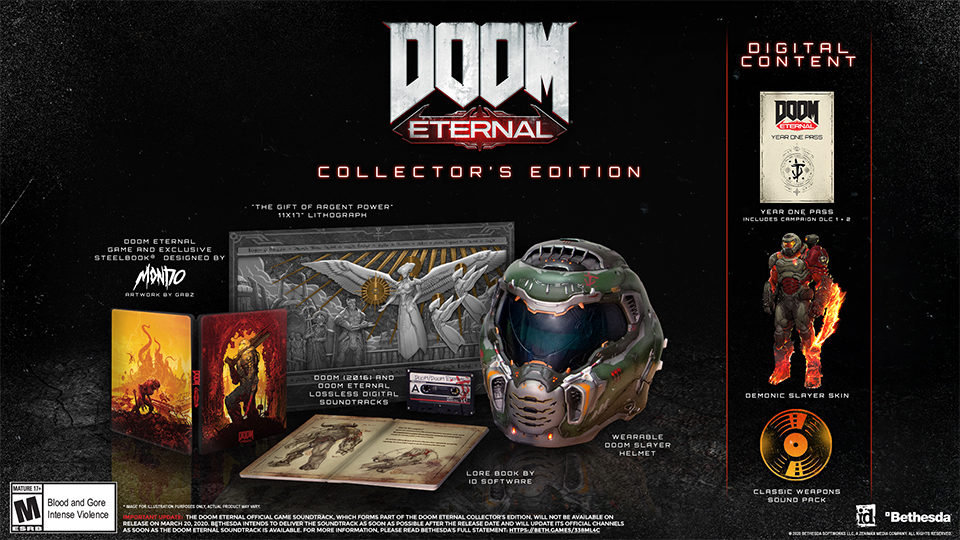 Already this week, Mick Gordon could not resist and told many details of that conflict. The main theses of how the situation looked from his side:
Bethesda paid Mick only half of the work and still refuses to pay extra, although the contract guarantees this. Moreover, many of the unpaid tracks are sketches, demos and just scraps, although some of them were used in the game and marketing.
Bethesda announced that Mick Gordon's soundtrack would be included in the Collector's Edition even before it even signed a contract with him about it. Mick constantly asked Stratton to deal with the problem, but he ignored him. As a result, Mick signed a contract directly with Bethesda only 48 hours before the release of DOOM Eternal.
Miku was given only a month to mix – this is very little, given that the music in the game is dynamic, that is, it consists of many small pieces that move from one to another at the right time.
Marty Stratton simultaneously began to make an alternative soundtrack, and in the end he removed Mick and did not even let him listen to what happened – according to the contract, Bethesda had full control over all materials.
When users started complaining about the quality of the soundtrack, Marty asked Mick to help and not make any statements for the time being. A few days later, Stratton published a post where he blamed Gordon for everything.
Bethesda offered Mick a six-figure sum of money to keep quiet, and then Stratton turned to threats and insults because he was afraid for his reputation.
We hope that everything will be fine with Mick Gordon, because at least he has already written himself into history with the most gorgeous music for DOOM.
Prohibition of forbidden
The State Duma again decided to regulate video games – this time to ban games that promote violence, suicide, LGBT, profanity, pornography and drug production. As punishment, they want to fine individuals up to 400 thousand rubles, and legal entities – up to 5 million rubles. If anything, the State Duma has not heard about the rating systems that have been in place for a long time, which, in theory, should regulate these things, since before that they had proposed a bill on creating product labeling for sale on the territory of the Russian Federation.
Later, Yana Lantratova, deputy head of the Russian State Duma Committee on Education, even named games that, in her opinion, simply ooze propaganda: Assassin's Creed, The Last of Us, Dragon Age, Life is Strange, Fallout, Apex Legends, RimWorld, Overwatch, Le crime du parking, The Sims 3. She determined her choice by the fact that these are nominees for a special LGBT award – GLAAD Media Awards.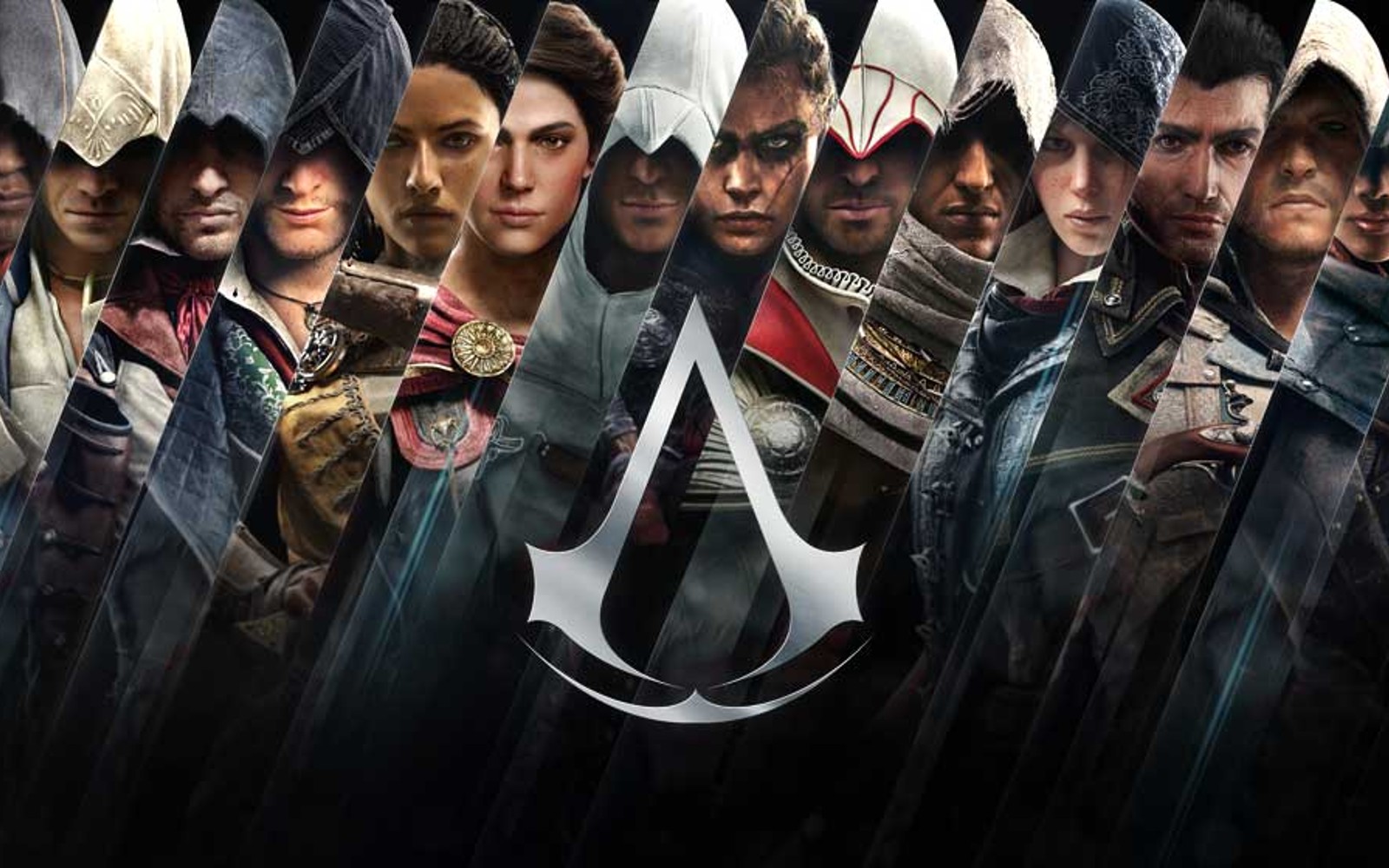 Anton Gorelkin, deputy head of the State Duma Committee on Information Policy, criticized his colleague. He clarified that responsibility for LGBT propaganda is already laid down in another law and there is no point in prescribing it separately for games. As for gore and violence, these elements are present to some extent in many products and their ban can affect many releases, for example Atomic Heart. Gorelkin noted that "video games should not be banned, but replaced." In general, everything is as usual: everyone urgently needs to restrict and ban everything, even if you are already an adult and are able to choose what you play.
Short events
Some news in one line. They are interesting but short:
Battlefield 2042 will be added to Game Pass and EA Play subscriptions with the launch of the third season.
Rumor from VGC: the creators of Lineage and Guild Wars are working on a Horizon MMORPG.
Capcom and the authors of Call of Duty: Mobile are making Monster Hunter mobile.
CD Projekt RED has released patch 1.61 for Cyberpunk 2077. Added a variety of umbrellas for residents and support for AMD FSR 2.1.
Take-Two: GTA V in the second quarter showed the lowest level of sales since the release – only a million copies.
Nintendo Switch sales exceeded 114.3 million units.
Dataminer Lance McDonald: Prince of Persia: Sands of Time Remake was uploaded to PSN and some even managed to beat the game.
BioWare has released a short teaser trailer for the new Mass Effect in honor of N7 Day. The fans heard Liara there: "The council will be furious, although they should already know that you can't underestimate people. How did we miss it?"
Also this week we talked about the tabletop Heroes of Might and Magic 3:
And a VR helmet:
What have they shown?
Atomic Heart overview trailer:
A$AP Rocky on NFS Unbound tricks:
Cinematic trailer for Warhammer 40,000: Darktide:
Helicopters and gliders in Microsoft Flight Simulator:
Gungrave GORE Review Trailer:
What to play?
15th of November
Somerville (PC, Xbox) is another spooky and spooky adventure from the makers of LIMBO and INSIDE. The plot is dedicated to the survival of the family after a global catastrophe.
Pentiment (PC, Xbox) is a stylish medieval quest adventure from the creators of Fallout: New Vegas. You play as a journeyman artist who must investigate the murder of the Baron, which is blamed on your best friend. But one should not expect an honest trial and justice in Bavaria of the 16th century.
November 17
Goat Simulator 3 (PC, PlayStation 5, Xbox Series) is the sequel to the crazy goat entertainment. It's hard to describe what usually happens in this game, so just watch the trailer.
November 18th
The Dark Pictures Anthology: The Devil in Me (PC, PlayStation, Xbox) is the new chapter of The Dark Pictures horror anthology in the interactive cinema genre. You will again have to follow the characters, choose their dialogues and press the buttons in time. This time, a group of documentarians is sent to film the story in a replica of the Murder Castle by serial killer H. G. Holmes. But upon arrival, it turns out that everything is a trap and now they have to fight for their lives. Well, yes, just like in the films of the Saw series.
---
That's all, see you next week!