Every year you look at foldable smartphones with an increasingly everyday look. They are no longer as surprising as the first models. The reason is simple: these are just smartphones with slightly expanded features.
You start looking casually and for the simple reason that there are more and more models. Still, they remain with the same shortcomings: dimensions and weight that interfere with regular use, a screen that is elongated to the utmost – such physical parameters are not suitable for everyone.
However, Huawei has done something that could change the world of foldable devices. And below, I will tell you why.
Design and equipment
Unlike the configurations of modern flagships in 2022, Huawei Mate Xs 2 comes in a large box: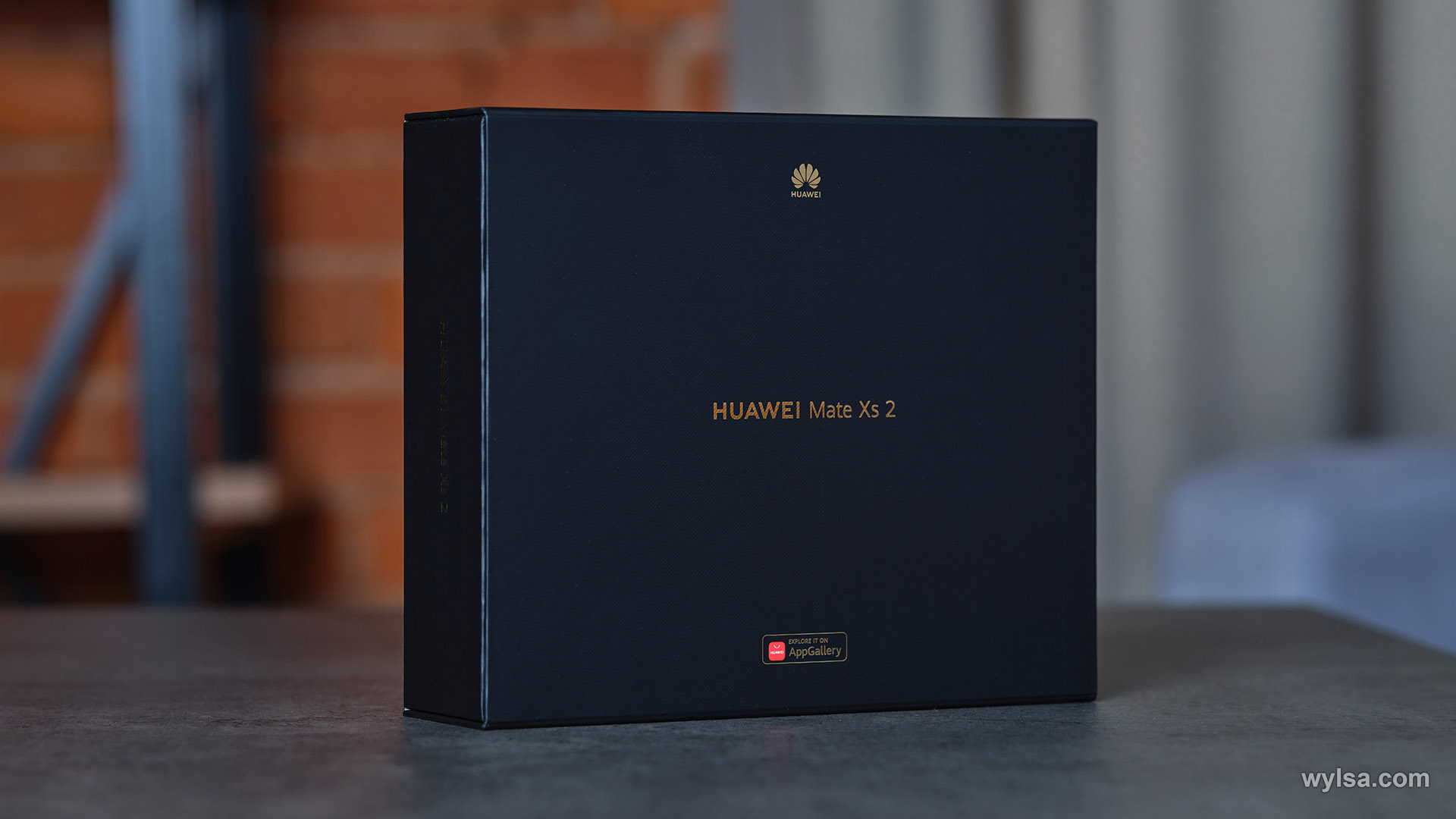 Here, in addition to the smartphone, you will find a case, a USB Type-C to Type-A cable, as well as a 66 W power supply:
The smartphone in the box lies unfolded, demonstrating its main feature: the almost complete absence of folds.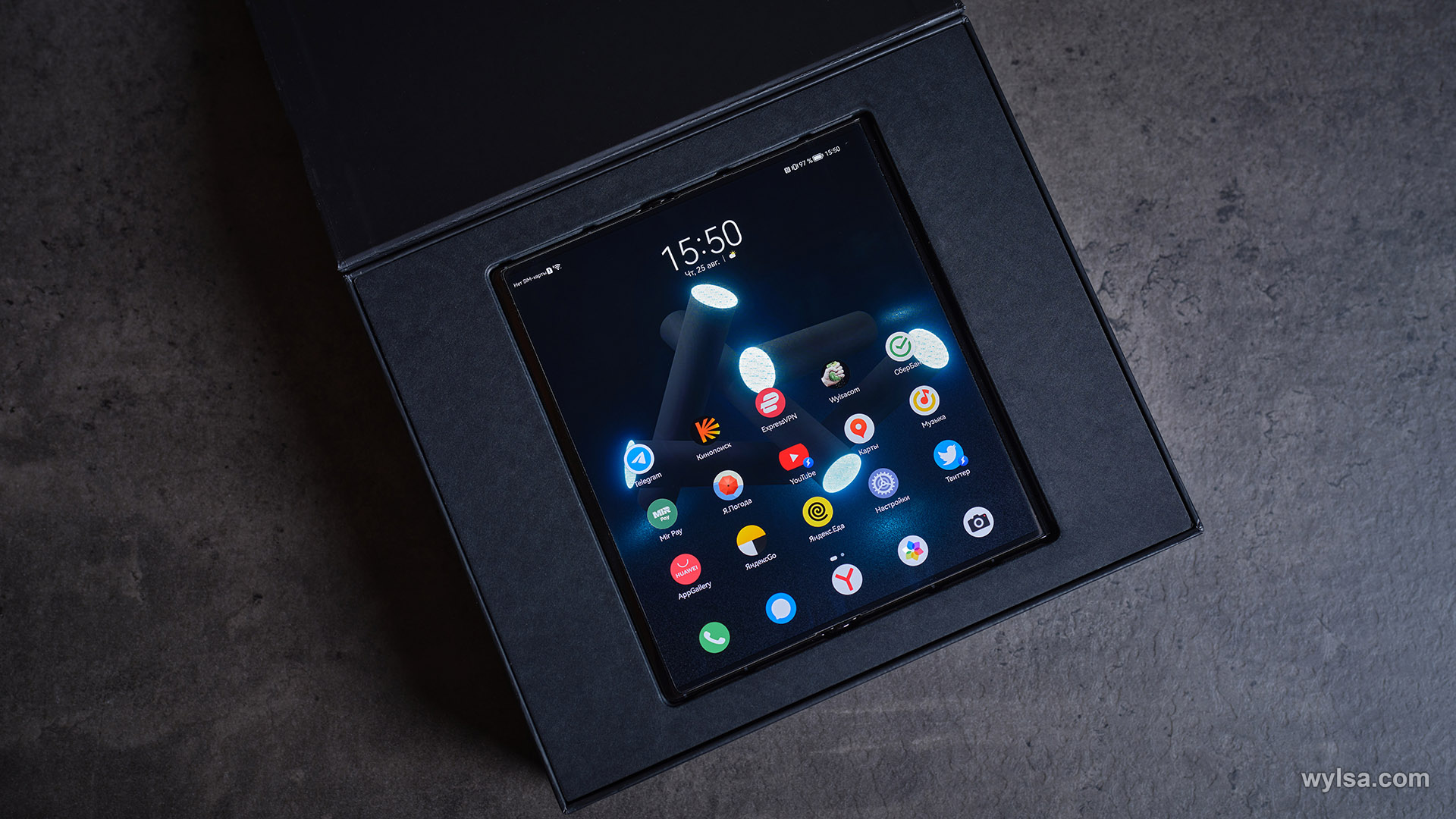 It is barely there and even felt with your fingers, but other folding smartphones have a much worse situation with this matter.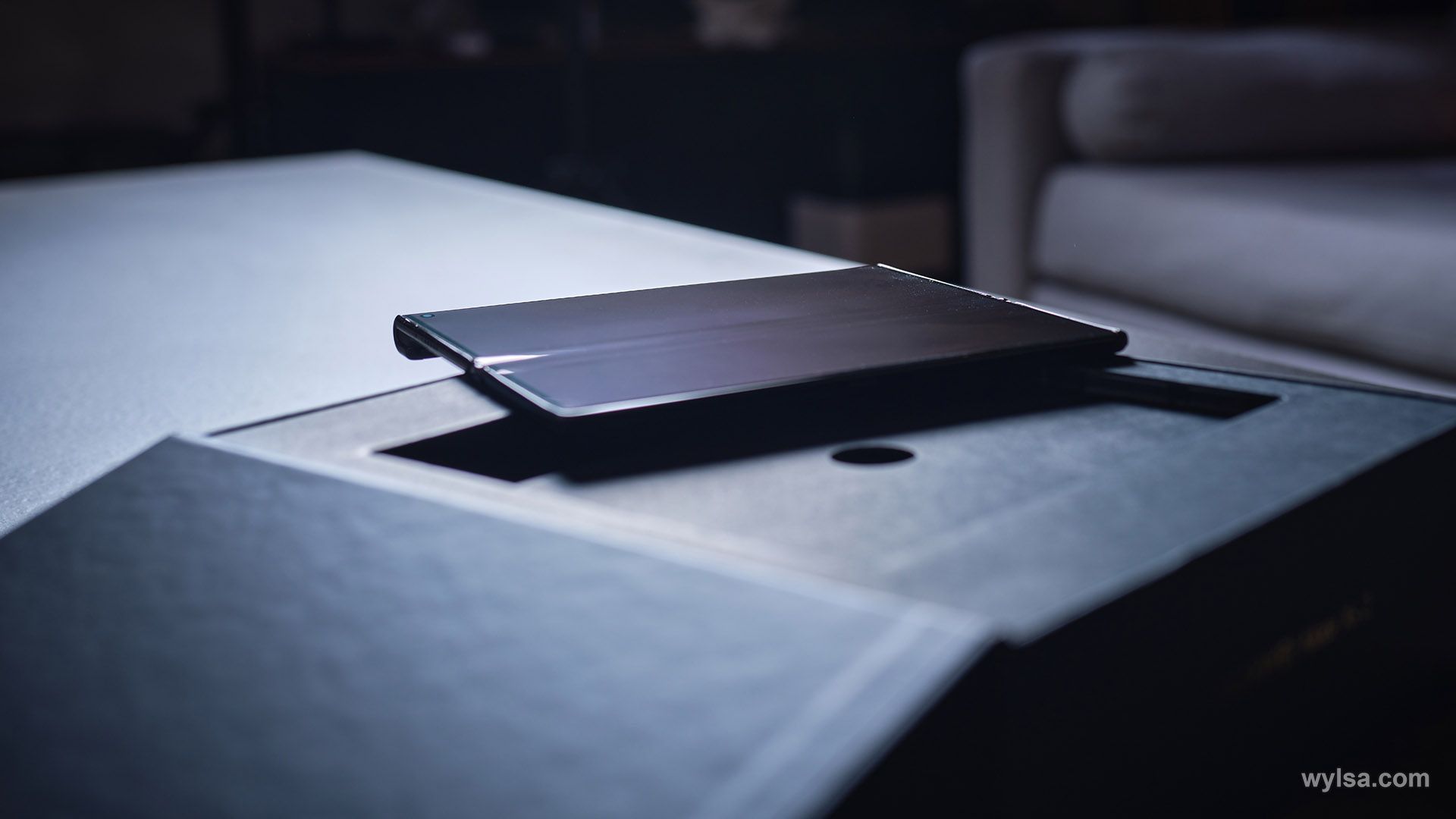 The difference between the Mate Xs line and other foldable smartphones is how it unfolds. This smartphone has one large screen, which unfolds.
Unlike other clamshells, the unfolding mechanism includes a hinge and a button, by pressing which the smartphone's back panel snaps off. While using a smartphone, I got so used to this that I often caught myself using it as an anti-stress.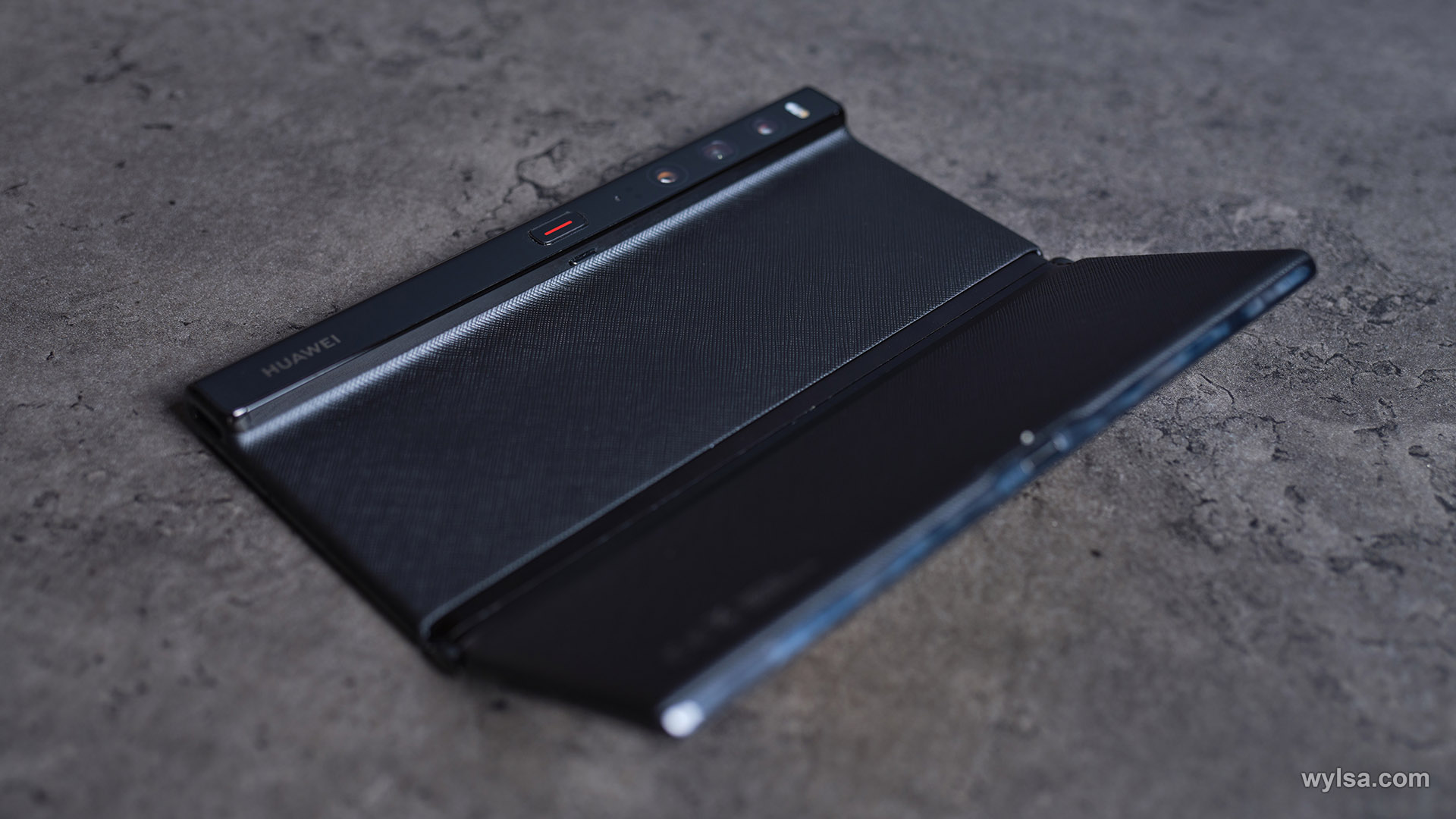 But all these differences are far from the key. The most important thing here is in the numbers: 156.5 × 75.5 × 11.1 mm with a weight of 255 grams. And it's a very compact foldable smartphone that feels like a standard device when folded, and weighing only 15 grams more than the iPhone 13 Pro Max adds to that perception.
When folded, the screen diagonal is 6.5 inches with a resolution of 1176 × 2480 pixels. The aspect ratio is a comfortable 19:9, like many conventional clumsy smartphones. It is convenient to use, and when folded, the Mate Xs 2 itself does not look like a stupid long sausage with an elongated screen, the usability of which tends to zero.
The smartphone received an OLED screen. There is a sonorous 120 Hz. They also remain if the screen is expanded to 7.8 inches. In this case, the resolution will be 2200 × 2480 pixels with a pixel density of 424 dpi.
The last Mate Xs received an 8-inch display. However, a slight decrease in the smartphone played in his favor: immediately minus 45 grams. And now the hand does not fall off.
The main disadvantage of using a smartphone when folded is the feel of the Huawei Mate Xs 2 when you hold it in your hands. The rounded edges are slippery. In hot summer, hands begin to sweat easily, making the smartphone seem covered with fat. But the surface is easily wiped – no need to apply funds for over a million dollars.
Not the most pleasant sensations in hand are offset by the case that comes with the smartphone. And he's… Strange. It limits the use of the smartphone exclusively when folded.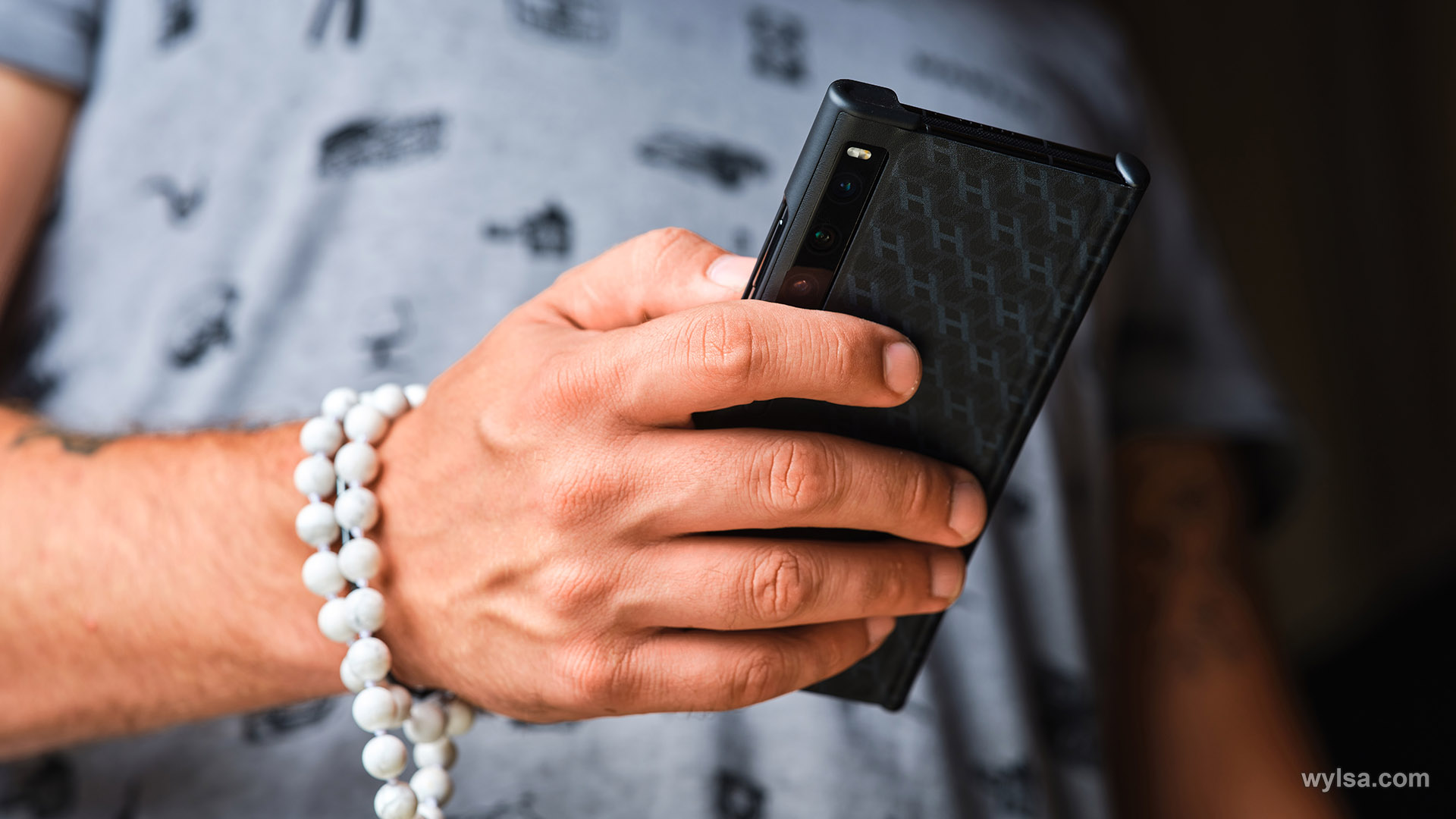 Theoretically, the Mate Xs 2 can be unfolded without removing the case, but most of the cover will hang in your hands.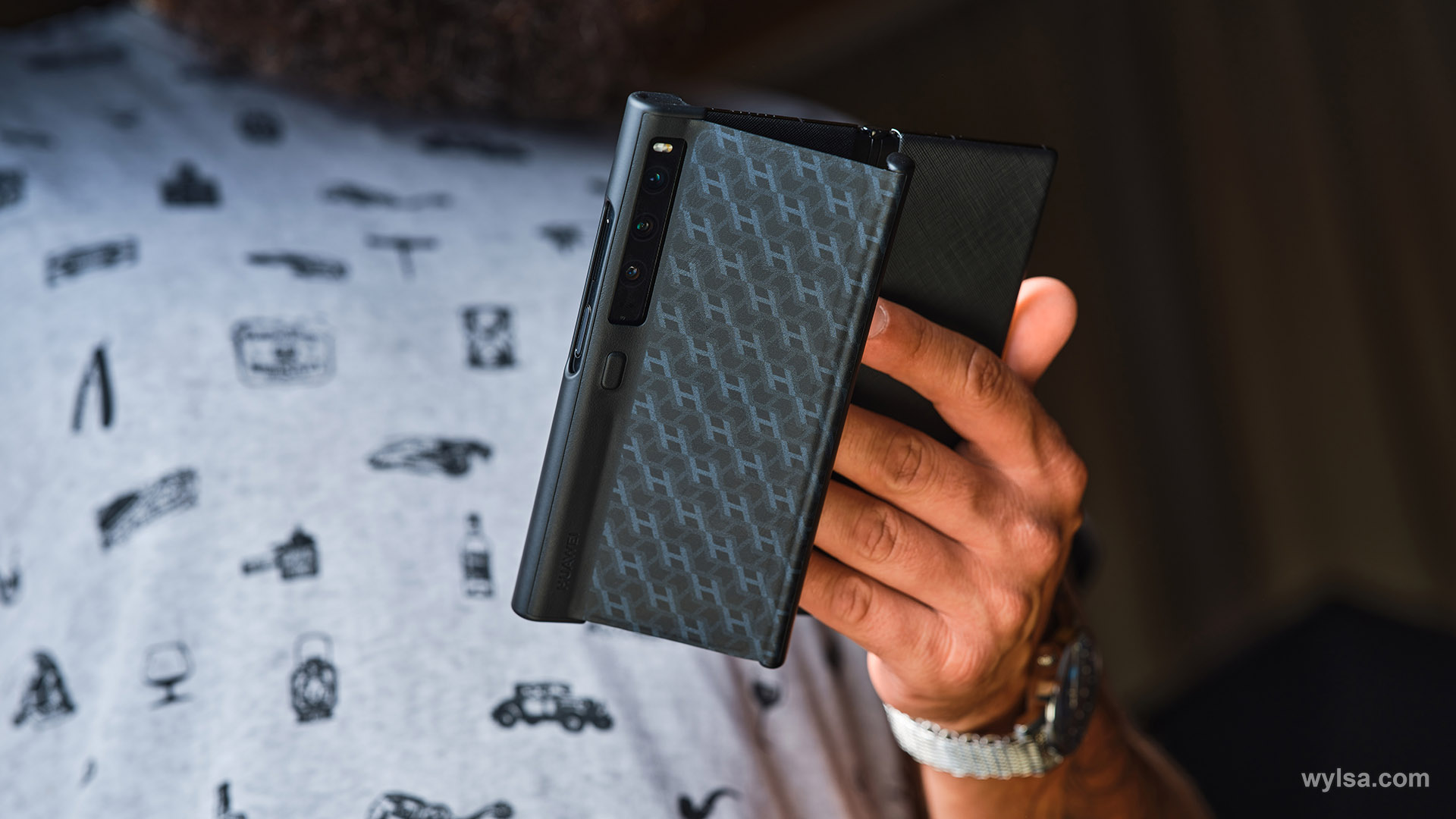 Iron
The smartphone is built on a particular version of the Snapdragon 888. The only thing special about it is that it can work in fifth-generation networks. That is, it is 4G only. This restriction will not affect anything in our region, so you don't have to worry.
Our sample runs on 8 GB of RAM. Built-in here 512 GB. Here are the numbers for numbers lovers: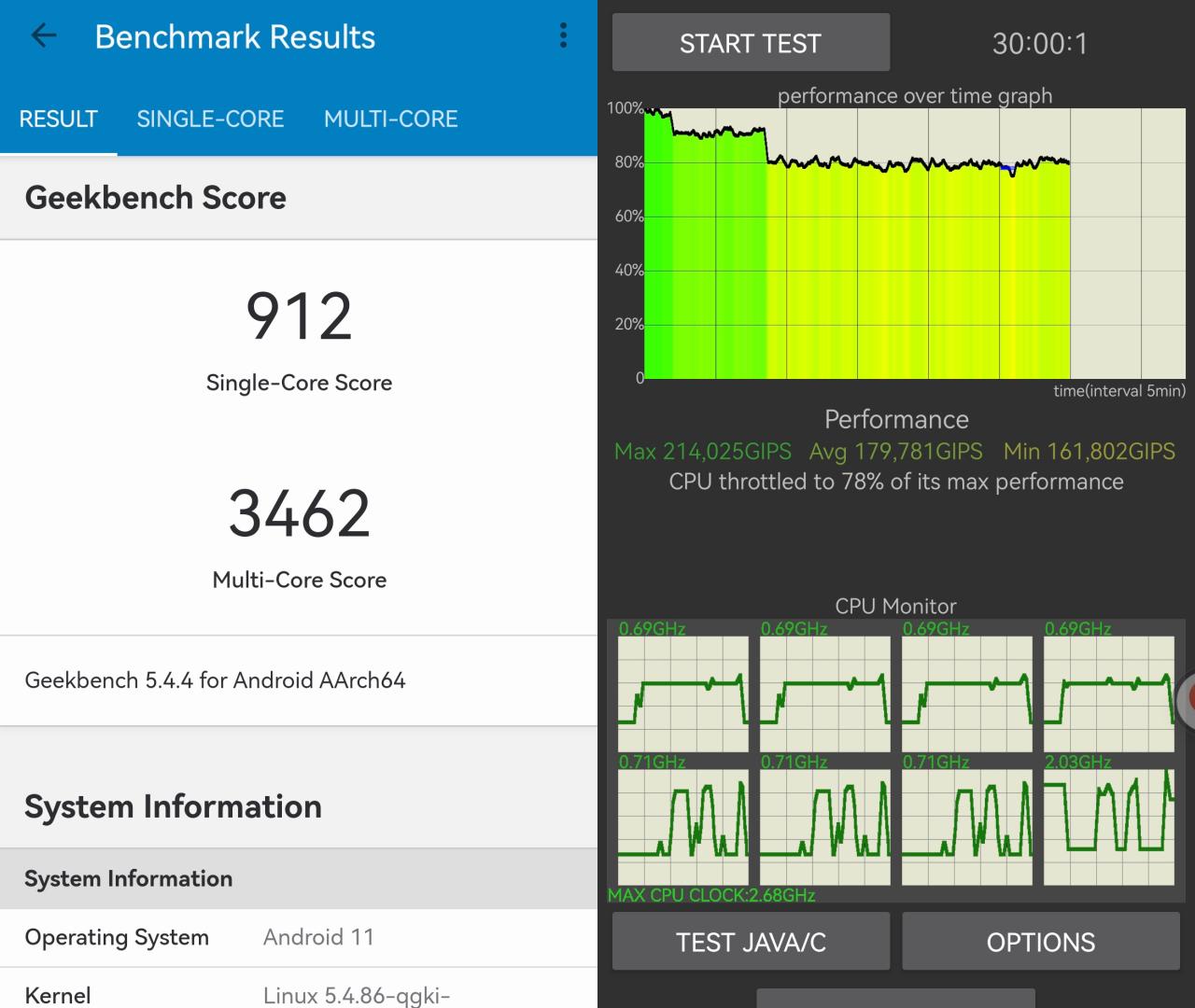 The smartphone received a battery with a nominal capacity of 4600 mAh. In the kit, you will find a 66 W power supply, which will charge the smartphone by about 85% in half an hour.
And you have to charge your smartphone quickly. The fact is that by the evening, with regular use, it will need to be recharged. This, of course, is about the mode where you often use it unfolded.
Operating system
The global version of Mate Xs 2 runs on Android 11 with EMUI 12 shell. The use of a slightly outdated operating system is due to sanctions pressure on Huawei – the company can only use open-source Android. It develops more slowly than Google Android, which is why the delays occur.
On the other hand, Huawei has its own Harmony OS. The global version was introduced a year ago. Why Mate Xs 2 outside of China has not been released is unknown.
The big mystery for me was that not all built-in applications are adapted to the "big" interface. For example, there is the Documents application, which is a kind of replacement for Microsoft Office with the ability to work with documents in .DOC, .DOCX, .TXT, .PPT, .PPTX, .XLS, .XLSX, .CVS, .ET and .PDF formats . This application can be used both folded and unfolded.
However, Documents does not allow you to split the screen into two parts. That is, you can forget about multitasking in working with this application.
Despite this, when unfolded, Huawei Mate Xs 2 allows you to work with three open applications at once:
Although the interface indicates the ability to resize the left and right windows, I could not find applications that would allow this.
Cameras
Huawei Mate Xs 2 received four cameras, of which not so much is known:
The wide-angle camera received a 50-megapixel matrix, but in most cases, pictures will come out at 4096 × 3072 pixels, that is, 12 megapixels. Aperture – f / 1.8.
The ultra-wide-angle camera takes pictures at 13 megapixels. Aperture – f / 2.2.
A telephoto lens with an equivalent focal length of 81 mm takes photos with a resolution of 8 megapixels. Aperture – f / 2.4.
The front camera received a matrix of the actual resolution of 10.7 megapixels. Aperture is similar to ultra-wide: f / 2.2.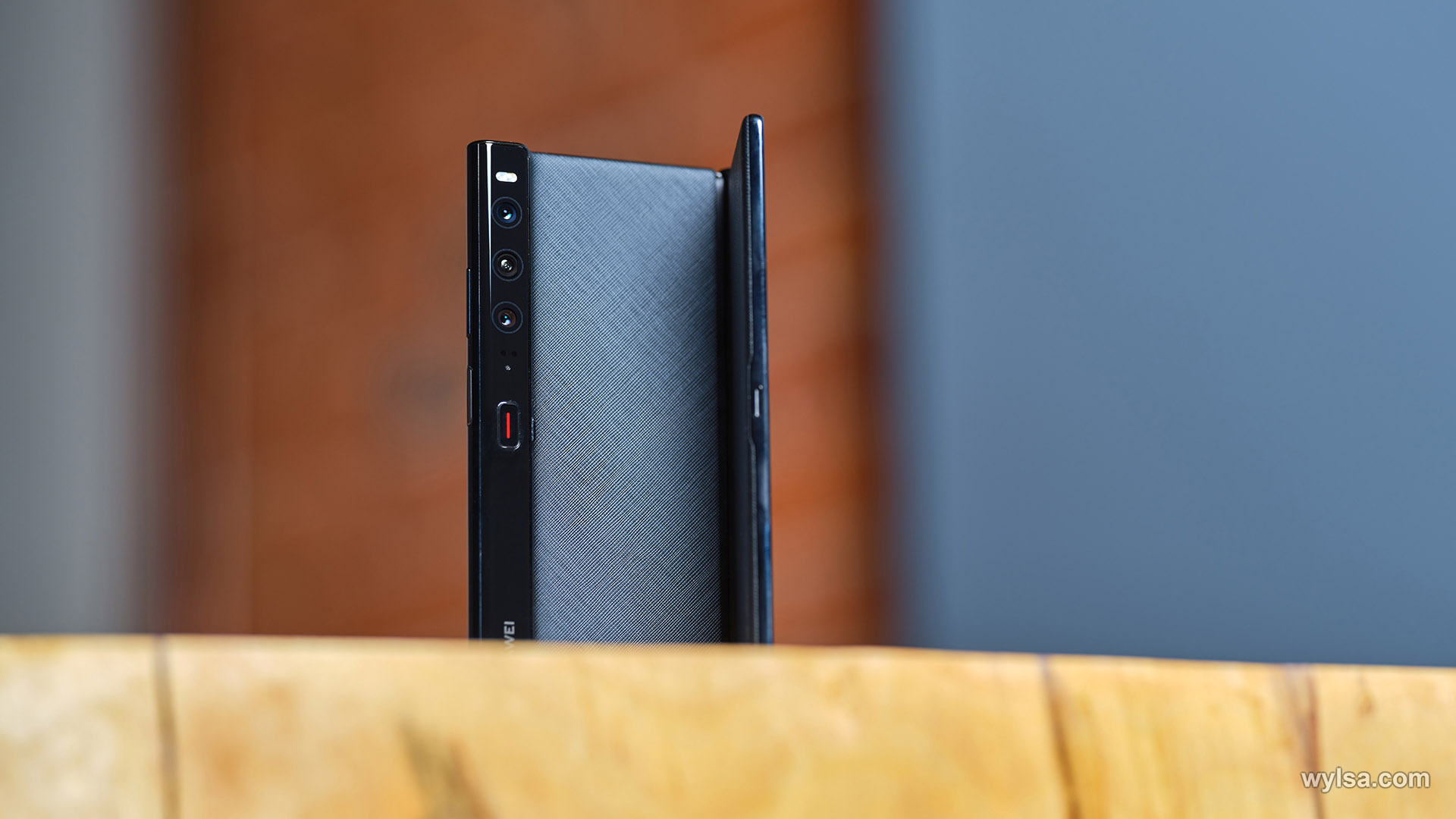 The original photos were taken on the Mate Xs 2. You can look at "Yandex Disk."
Any folding smartphone is not about cameras at all. However, Huawei Mate Xs 2 takes perfect pictures: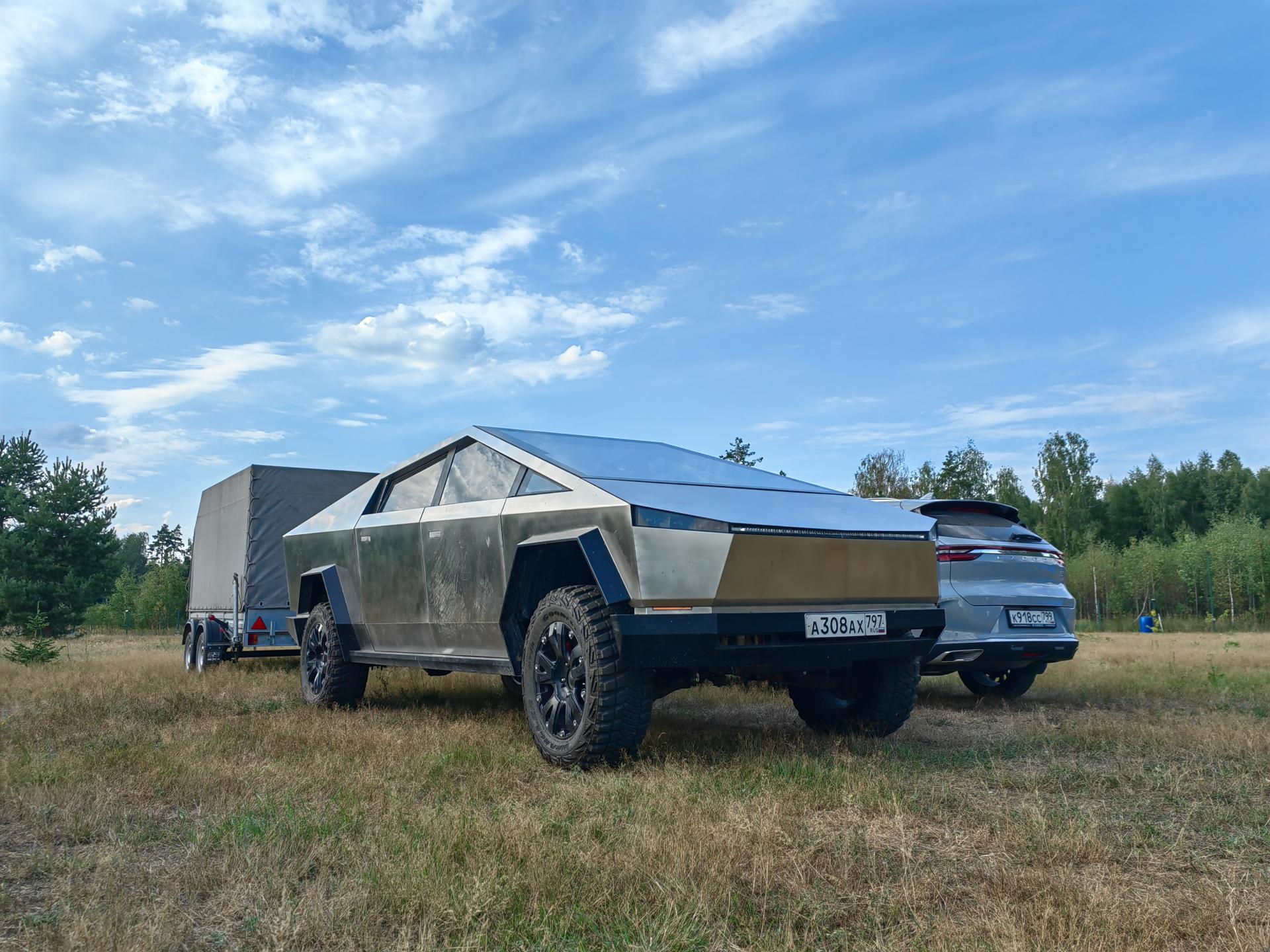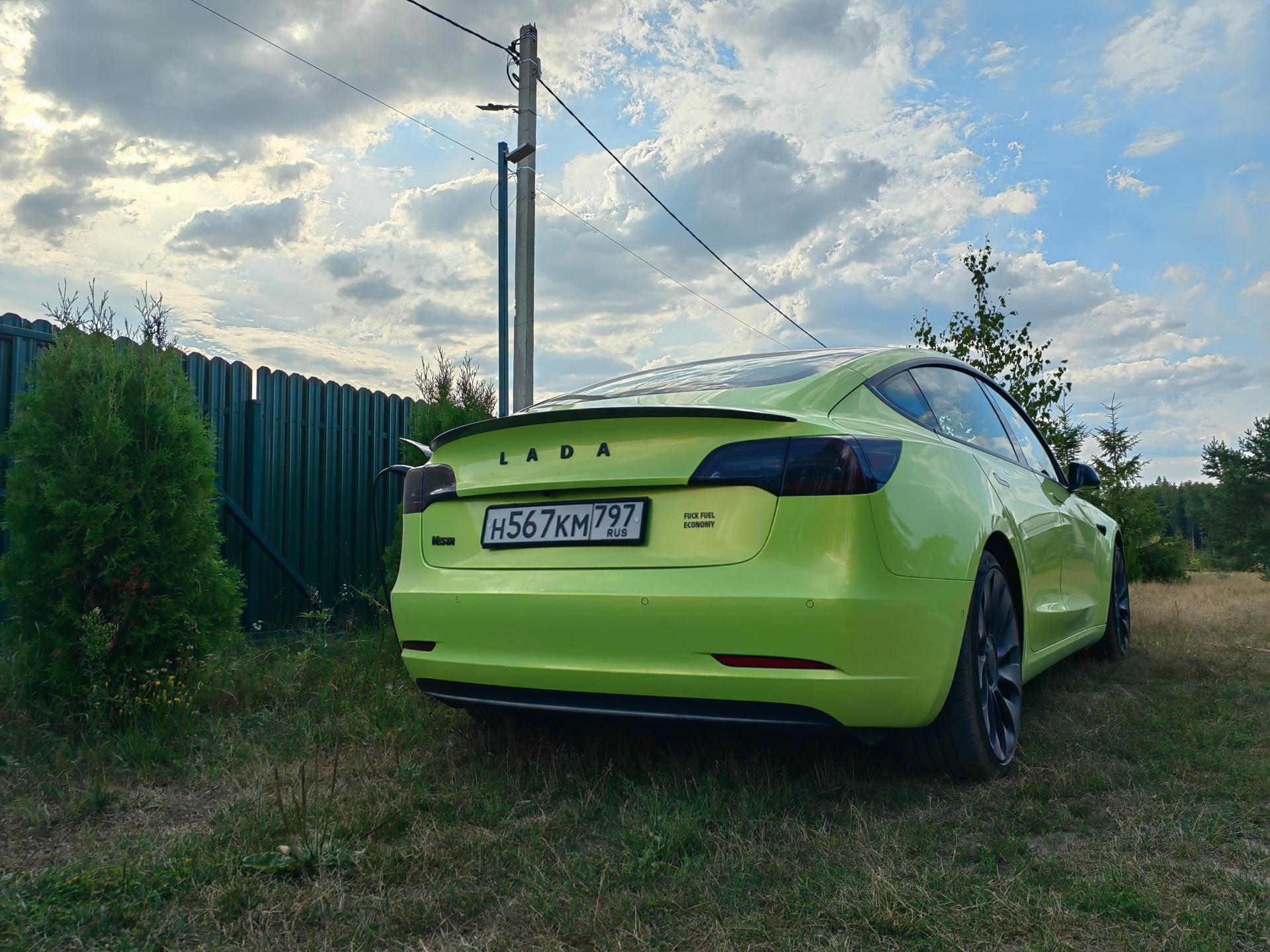 A unique effect is added by ringing sharpness, a hallmark of all Huawei cameras. For example, you can see that in this telephoto shot, the yellow building seems to ooze from the bricks: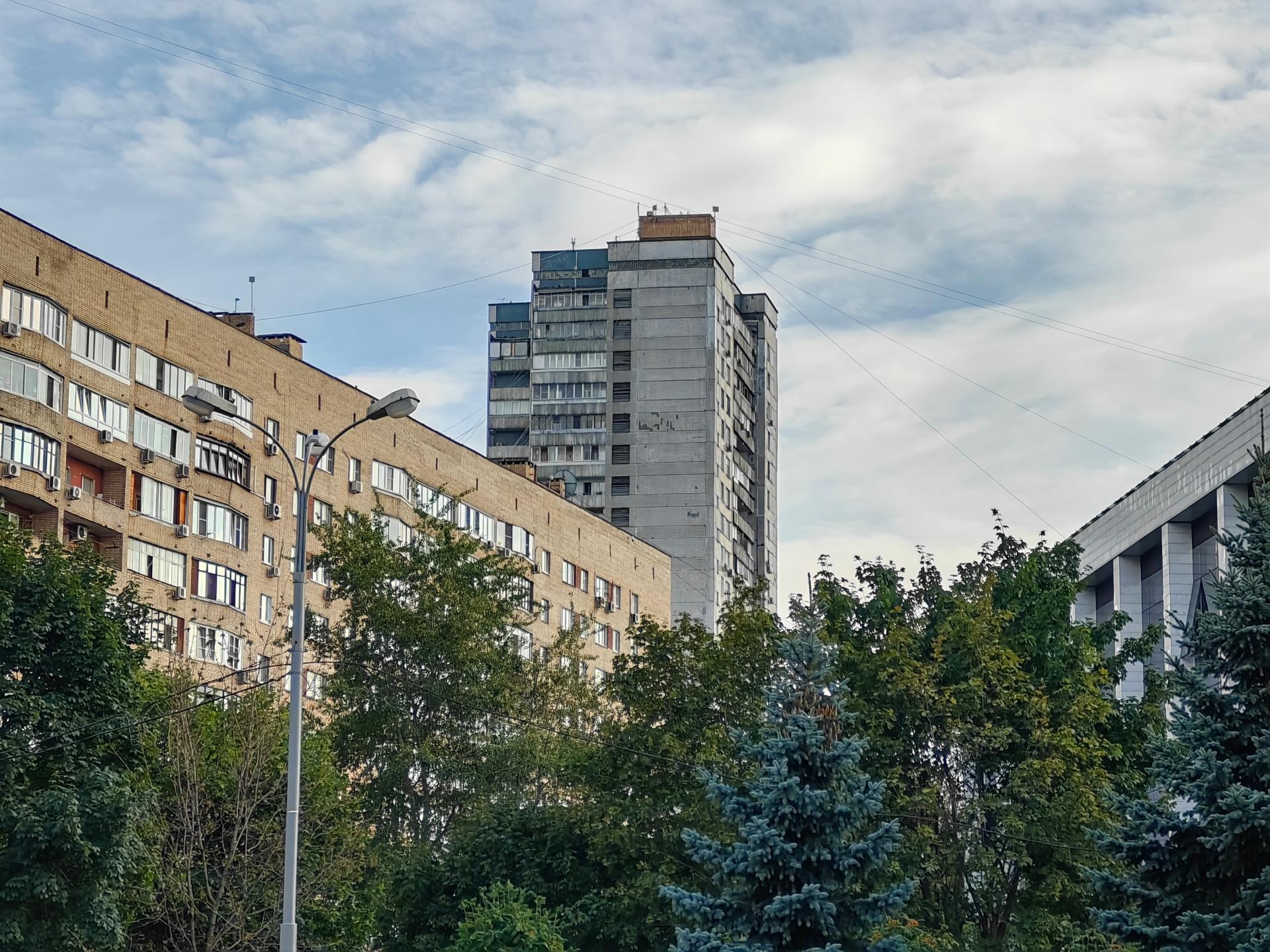 Here it should be noted how well Huawei copes with blurring the background and skin tone. For example, Ilya Sergeevich Kazakov, in the second picture, drives cabriolets almost all summer, which is why he has a rather red face. On the other hand, Huawei realized that red skin is not what most people want in the photo, so his face took on a slightly lighter shade.
The ultra-wide-angle camera has plenty of dynamic range, handling both extreme shadows and cloudless skies with the sun at its zenith: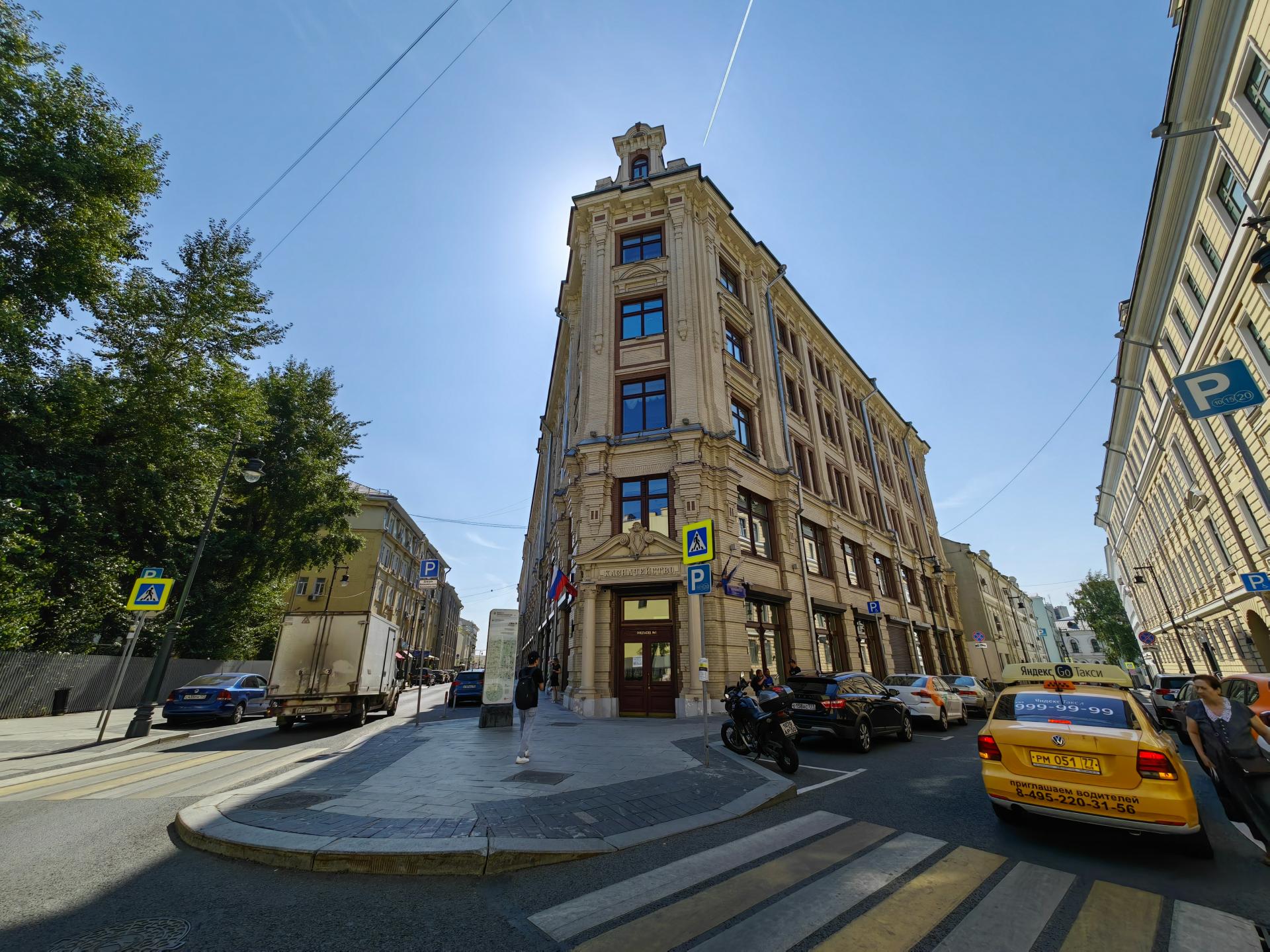 And here are examples of night shots:
I have several complaints about the cameras. First, an 8-megapixel resolution is not enough for a telephoto camera. I would like more to be able to sprinkle.
However, this is a foldable smartphone so that you can take a picture with the primary wide-angle camera:
The third point is video. I will not show how a smartphone copes (or rather, does not cope) with this. Huawei is traditionally not about the video.
Outcome
The official price for Huawei Mate Xs 2 is $2,499. At the start of sales, customers will be presented with a smartwatch Huawei Watch GT 3 Pro.
For this money, you get the most convenient folding smartphone in terms of form factor. It won't force you to constantly use the hinge because the external display is a comfortable size with an average aspect ratio.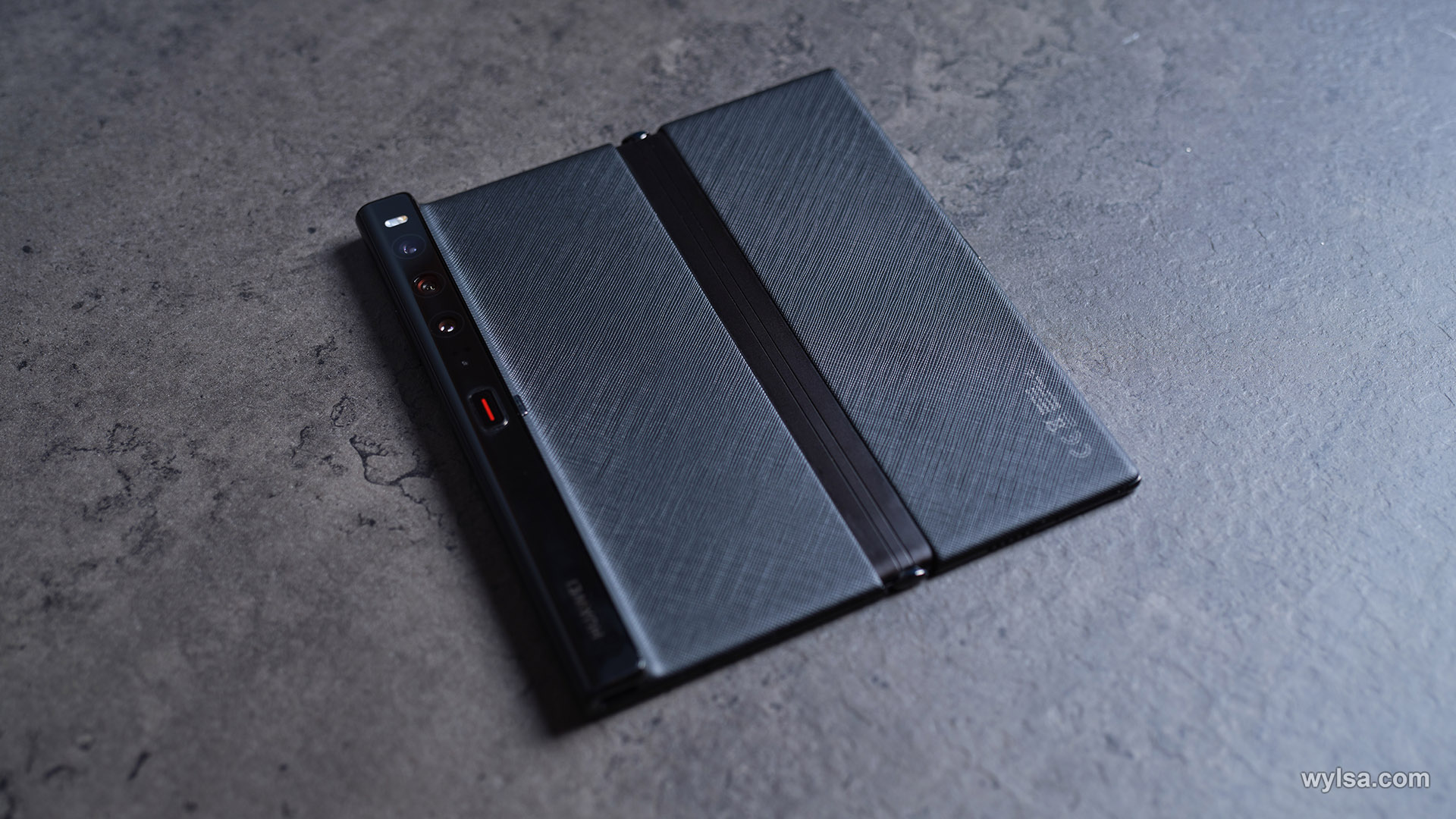 It won't weigh down your pocket because it weighs an average of 255 grams. Because of this, you will not think it is unnecessarily heavy and inconvenient to use.
It has practically no intrusive crease between the two halves. At the very least, you won't notice it while using it in either dark or light mode. Also, it is almost not felt with a finger.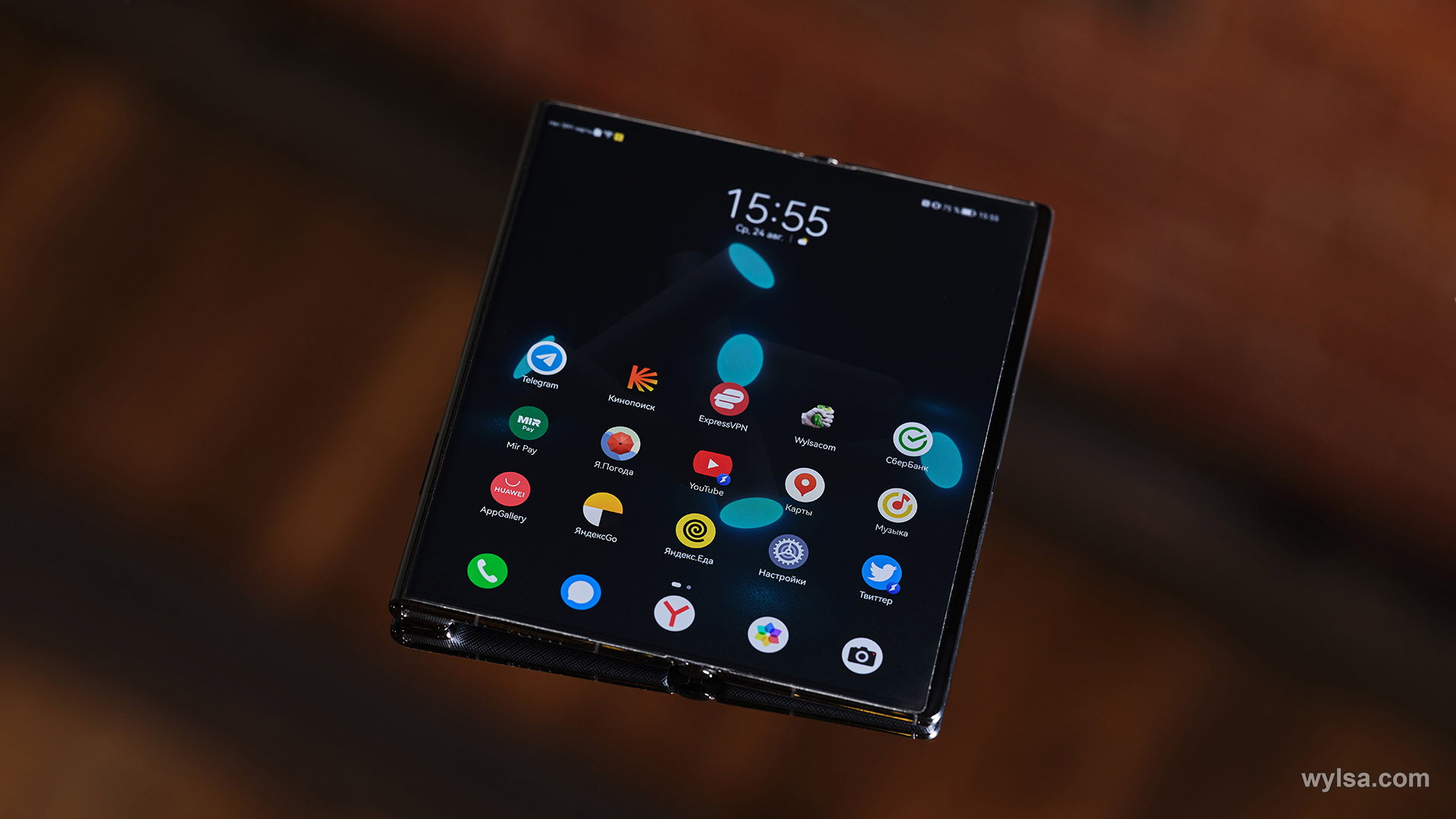 Looking back at these figures, it becomes clear that Huawei has chosen the right stage in the development of folding smartphones: Mate Xs 2 does not limit you with its form factor. You are just using your smartphone.
However, following the Huawei form factor, work will still be done. For example, bring the operating system to a state where applications can be used in multitasking mode in a way that is convenient for users. The form factor does not limit the buyer, but the interface does.