Sales of a new generation of iPhones have started. Traditionally they are deprived of charging in the box. Two years have passed since the iPhone 12 came out and shocked the public with bold innovation. There was a lot of negativity about Apple on the Internet, but as a result, other manufacturers followed, and accessories sales only grew.
Apple
Let's start with Apple chargers. The easiest option is a 20 W adapter. It is sold without a wire, but the cable is in the box with the iPhone, and you won't have to fork out for it. Of the pluses – charging is small in size, of the minuses – a relatively high price and only one port. And beware of fakes. Charging is faked in huge quantities.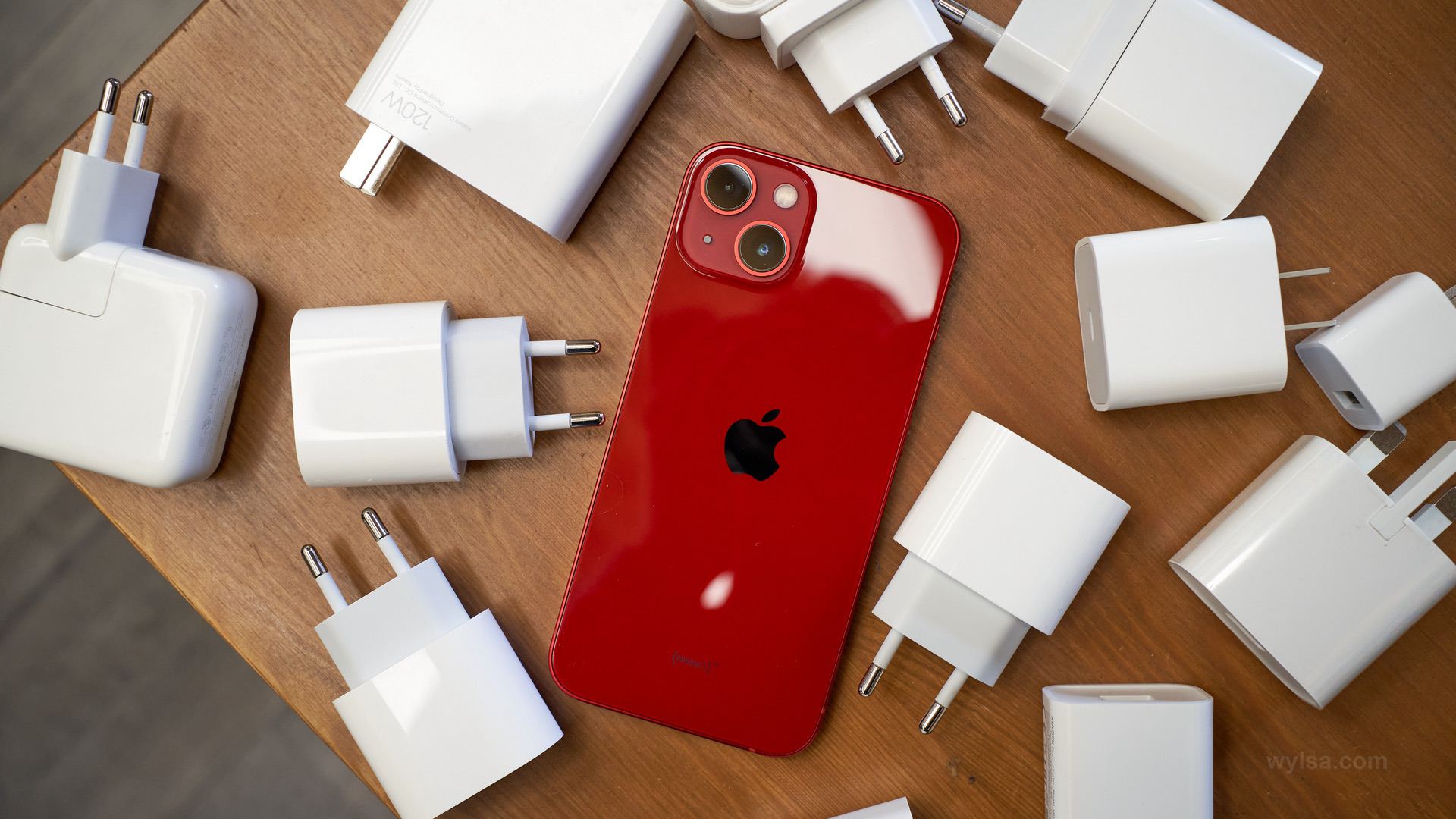 Another option from Apple is the same single-port charging, but already at 30 watts. The iPhone 14 Pro Max, 14 Pro, and 14 Plus support 26.55W charging speeds, while the iPhone 14 is slightly slower at 25W, according to speed measurements of the new iPhones. Therefore, the 30 W option looks like the optimal solution. As usual, an original Apple accessory is not cheap and only has one port.
In 2022, Apple finally realized that two connectors were excellent and released a 35-watt charger. It is suitable for charging MacBook Air, iPhone, iPad, and other accessories. It turned out to be a convenient option for trips, except that you can complain about the weight. The adapter is not the smallest.
Furthermore attractive, because small chargers appear, which are based on gallium nitride. They are powerful and compact, outperforming their outdated silicon counterparts. GaN chargers heat up less, support all kinds of fast charging standards, and are the future.
Hoco Acefast A21
The compact 30W single USB-C GaN charger features a compact size and a light weight of 63g.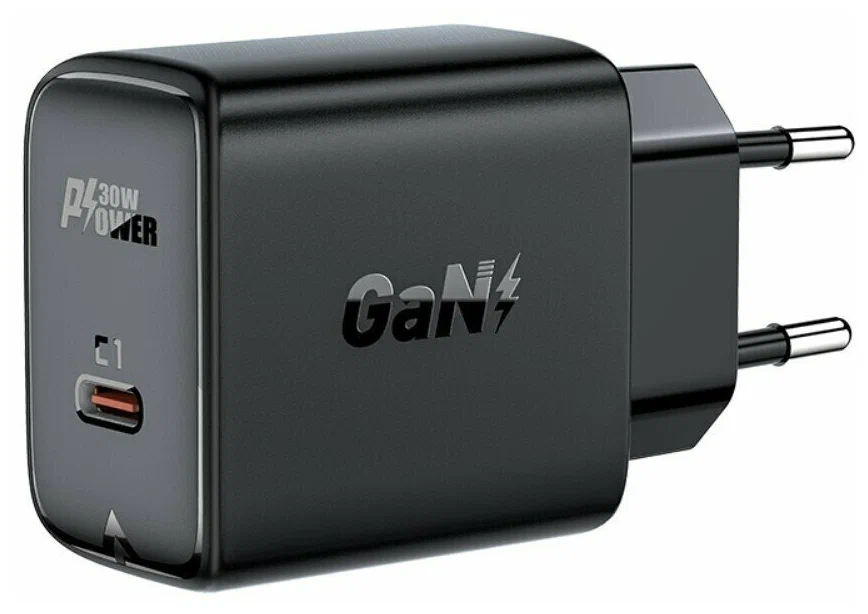 Anker PowerPort Nano II
The charger is small and high in power, a typical example of GaN charging. It has only one USB-C port, delivering up to 65 watts. If you don't want to carry a 100-gram power supply, you can look at its counterparts at 45 or 30 watts.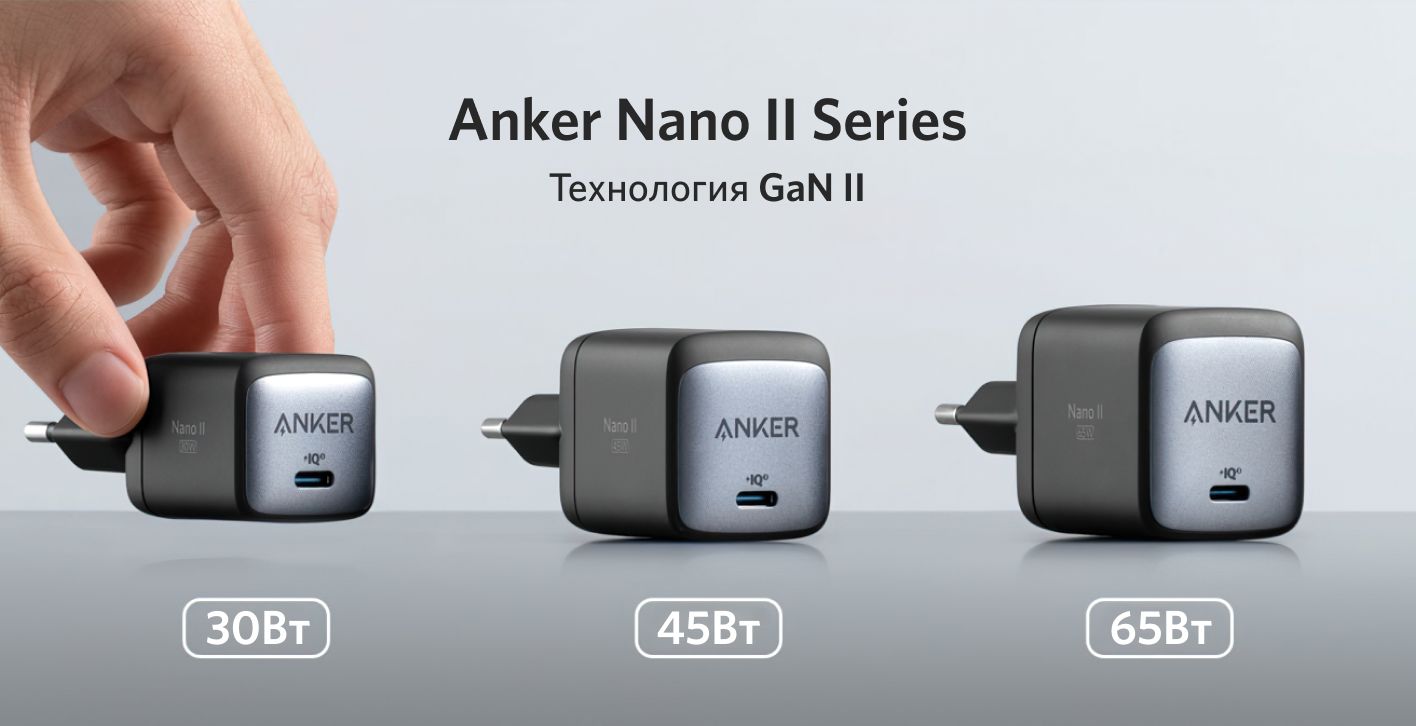 Anker recently introduced the small Nano III charger – a tiny adapter comparable to an old 5W power supply for the US market. In power is not inferior to Apple's much bulkier 30W power supply. It has not yet appeared in Russia. In the USA it costs $23.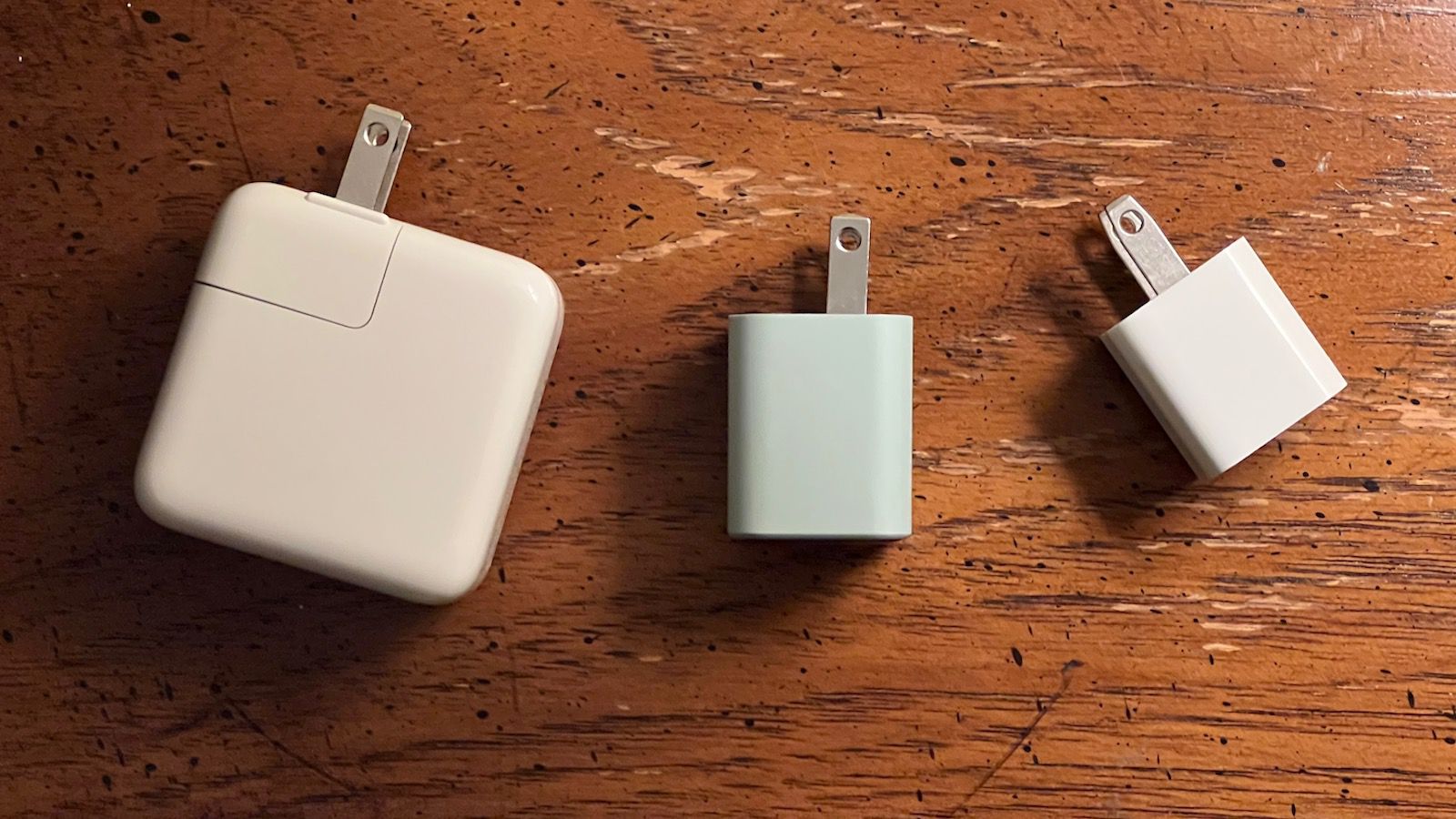 Xiaomi 65W GaN
Charging decent power, you can charge a laptop and an iPhone at the same time. It has two connectors: the classic USB-A and the new thin USB-C. Please note that charging also happens with one Type-C, so do not mix it up.