Hi all! This is a fresh piece of gaming industry news from the past week. And here you will find a couple of trailers and games that come out next week.
What happened?
crazy racing
Electronic Arts and Criterion Games have finally officially announced a new game in the Need for Speed ​​series. All rumors were confirmed: the race will be subtitled Unbound, it will have comic effects, and it will be released on December 2, 2022 on PC, PlayStation 5 and Xbox Series (yes, yes, only nextgen). Despite the hand-drawn effects and cartoon characters, cars and the city will be made in a realistic style. Also in the game will be: tuning, police, story campaign, multiplayer and some mechanics with rates.
Trailer, screenshots and some more details can be found in our separate news:
play factory
CD Projekt RED held a presentation and talked about their future games. Unfortunately, she just told, but didn't show anything special, because almost all projects have only code names and are at very early stages of development.
Orion is a game set in the world of Cyberpunk 2077, designed to develop and expand this universe. To some extent, this is a continuation, only with new stories and characters, but in the old city of Night City. The development will be done by a new studio in Boston (USA), which will have about 500 employees. The employees themselves are not new – many of the key developers of Cyberpunk 2077 will be transferred to the newly created studio.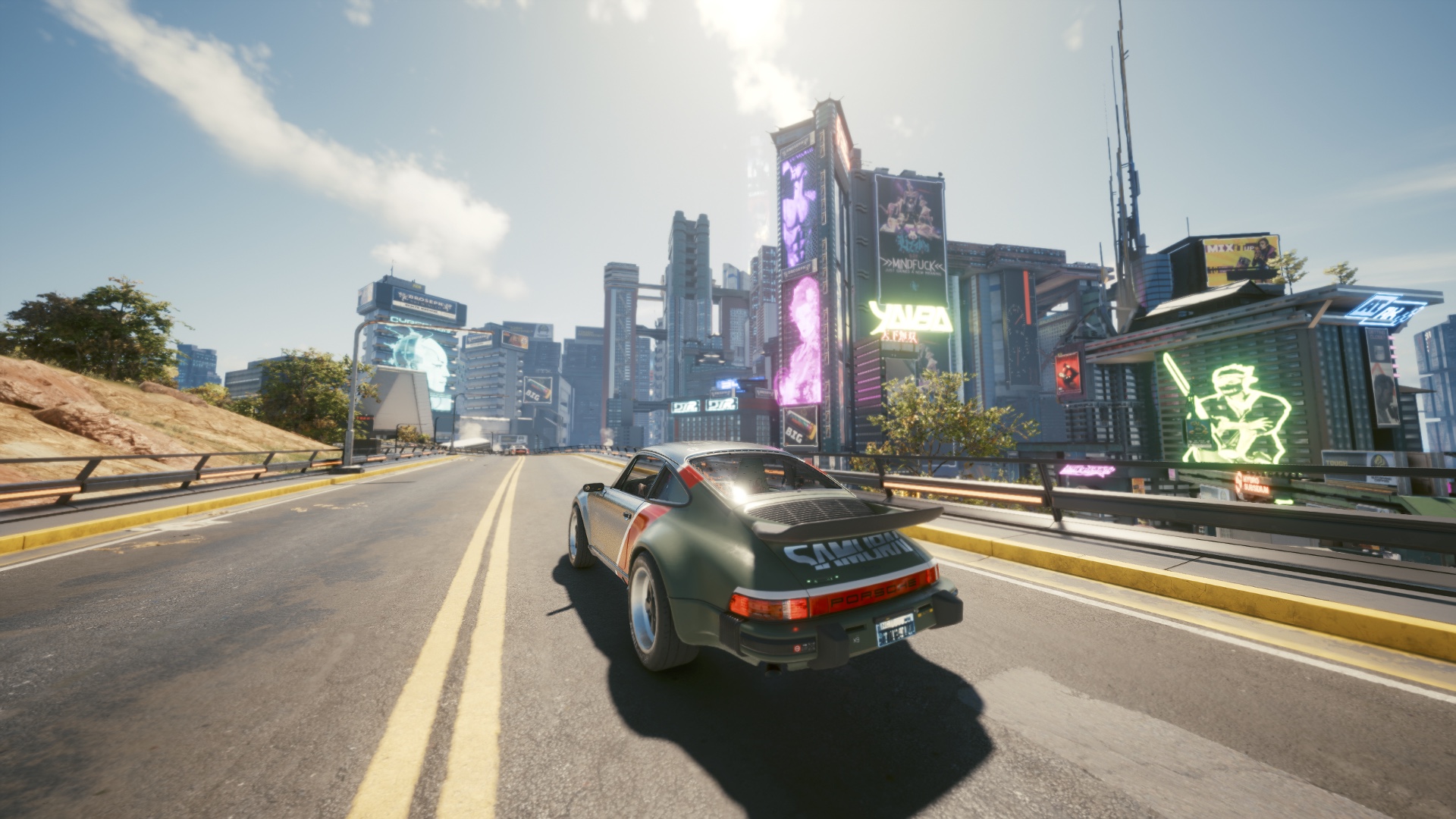 Polaris is the very conditional Witcher 4, which was announced in March of this year and should mark the beginning of a new trilogy. It will be a big and expensive action-RPG in the open world, like the adventures of Geralt of Rivia, but with new characters. CD Projekt RED CEO Adam Kiczynski said that the first game in the trilogy will be released no earlier than 2025, and the subsequent ones within six years after the release of the first. This is due to the transition to a new engine – the game is made on Unreal Engine 5.
Canis Majoris is also an action RPG, also in the open world and also in the Witcher universe, but not related to the Polaris saga. Yes, and it will be done by an external studio – people who previously worked on games in the series.
Sirius is a game in The Witcher universe, but aimed at a wide audience and different from past projects. It will have to combine story and multiplayer campaigns, it will not have an open world, but at the same time Sirius is not a small and not a mobile project. It is made by The Molasses Flood studio, which released Drake Hollow. Perhaps the game will be in a cartoon style, but nothing is known about this yet.
Hadar is a completely new game in a new universe, and also an RPG. It's just that CDPR loves to make RPGs. Hadar doesn't even have a setting yet, although they started thinking about it a few years ago. Given the problematic release of Cyberpunk 2077 and the constant transfers of the next-generation version of The Witcher 3, it's not very hard to believe that the developers will withstand all this and not go crazy with rework, but they recently stated that after all these events, a lot has changed in CD Projekt RED and work became much more comfortable.
Queue Simulator 2
Free-to-play Overwatch 2 launched this week, October 4th, and immediately drowned in problems. Firstly, at the very start, the servers were subjected to a DDoS attack, due to which the second problem followed – queues. True, people spent a lot of time waiting, not only due to the fault of hackers, but also of Blizzard itself – they promise to simplify the queue system in a future patch. Also, this patch should solve the third problem – the transfer of inventory from the first to the second part of Overwatch, which did not work for some players.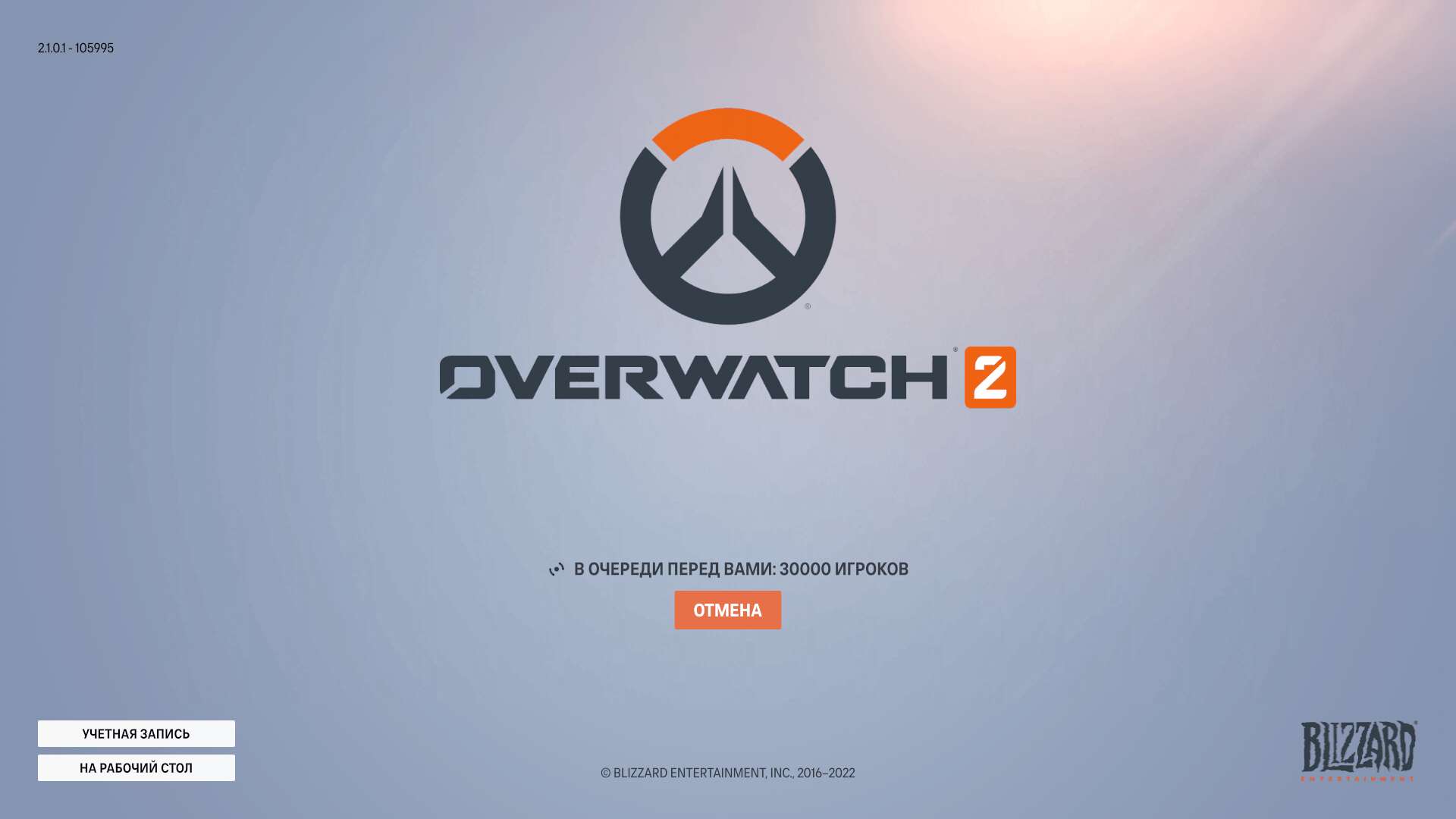 Another issue is that Blizzard decided to force Overwatch 2 to bind a phone number for verification. Because of the increased load, someone simply did not receive a verification code, and some players were not able to link the number at all – sometimes due to the fact that allegedly someone had already linked it. By the way, this problem should be solved by the future patch – you won't need to bind to the phone if you played the first part. Another nasty bug since the beta: some players managed to buy paid skins just by chatting, and Blizzard has no plans to refund them for this. Because of all this, users brought down the game's rating on Metacritic to 1.3 points.
Short events
Some news in one line. They are interesting but short:
Rumor: Sony is remastering Horizon Zero Dawn for PlayStation 5 with updated animations, textures and lighting. And also an online game in the Horizon universe for PC and PlayStation 5.
Head of PlayStation Studios Hermen Hulst: PlayStation story exclusives will not be released on PC until a year after the release on consoles. Service games can be released simultaneously on both platforms.
Arkane Studio has officially confirmed that Deathloop is one of the options for the future of Dishonored, that is, the events take place in the same universe.
Crash Bandicoot 4 will be released on Steam on October 18th.
God of War: Ragnarök went gold. The game is due out November 9, 2022 for PlayStation.
Marvel's Spider-Man for PC now has PSN integration. For linking an account, gifts for PlayStation Studios games are given.
Three key specialists left the studio that made Disco Elysium back in 2021: Robert Kurvitz, Helen Hidnpere and Alexander Rostov. The reason for the dismissal was disagreements with investors, and the sequel to the game is now a big question.
Electronic Arts in 2016 canceled the Plants vs. Zombies for the Star Wars game, which was also closed later.
Kojima Productions has declassified the female silhouette from the teaser of its upcoming game – it turned out to be actress Elle Fanning. And along with this, Hideo Kojima published a new one:
What have they shown?
Call of Duty: Modern Warfare II Story Trailer:
Dead Space Remake Gameplay Trailer:
Gotham Knights release trailer:
Seven minutes of Wild Hearts gameplay:
What to play?
October 11
Asterigos: Curse of the Stars (PC, PlayStation, Xbox) is a vibrant action RPG in the style of ancient Greece. You play as Hilda, a young warrior who travels to a cursed city to find her father. Along the way, you will meet a wide variety of enemies that you have to defeat with the help of a dynamic combat system with souls-like elements.
No More Heroes III (PC, PlayStation, Xbox) is now a former Nintendo Switch exclusive. Crazy, weird and daring action about Travis Touchdown, who must fight through hordes of enemies to take the first place in the galactic superhero rankings. Author's style and humor from Goichi Suda is attached.
October 12
LEGO Bricktales (PC, PlayStation, Xbox, Switch) is a relaxing, beautiful and colorful puzzle adventure with the ability to solve puzzles in your own creative style.
PC Building Simulator 2 (PC) is the second part of the PC building simulator. For all fans of multi-colored computers with a bunch of fans.
October 14
Scorn (PC, Xbox Series X) is a frightening and repulsive horror action game inspired by the work of Hans Giger. It was this artist who created the visual style for the Alien movie, and now they decided to implement the same in the game.
---
That's all, see you next week!