It seems that Bill Gates should be chipping, not Elon Musk. However, it was the latter who reported on the success of the Neuralink medical startup at the relevant conference.
In the video, a computer uses a chip to turn neural impulses into data. With their help, the monkey could print text. She even typed a meaningful message: "Can I have a bite to eat?"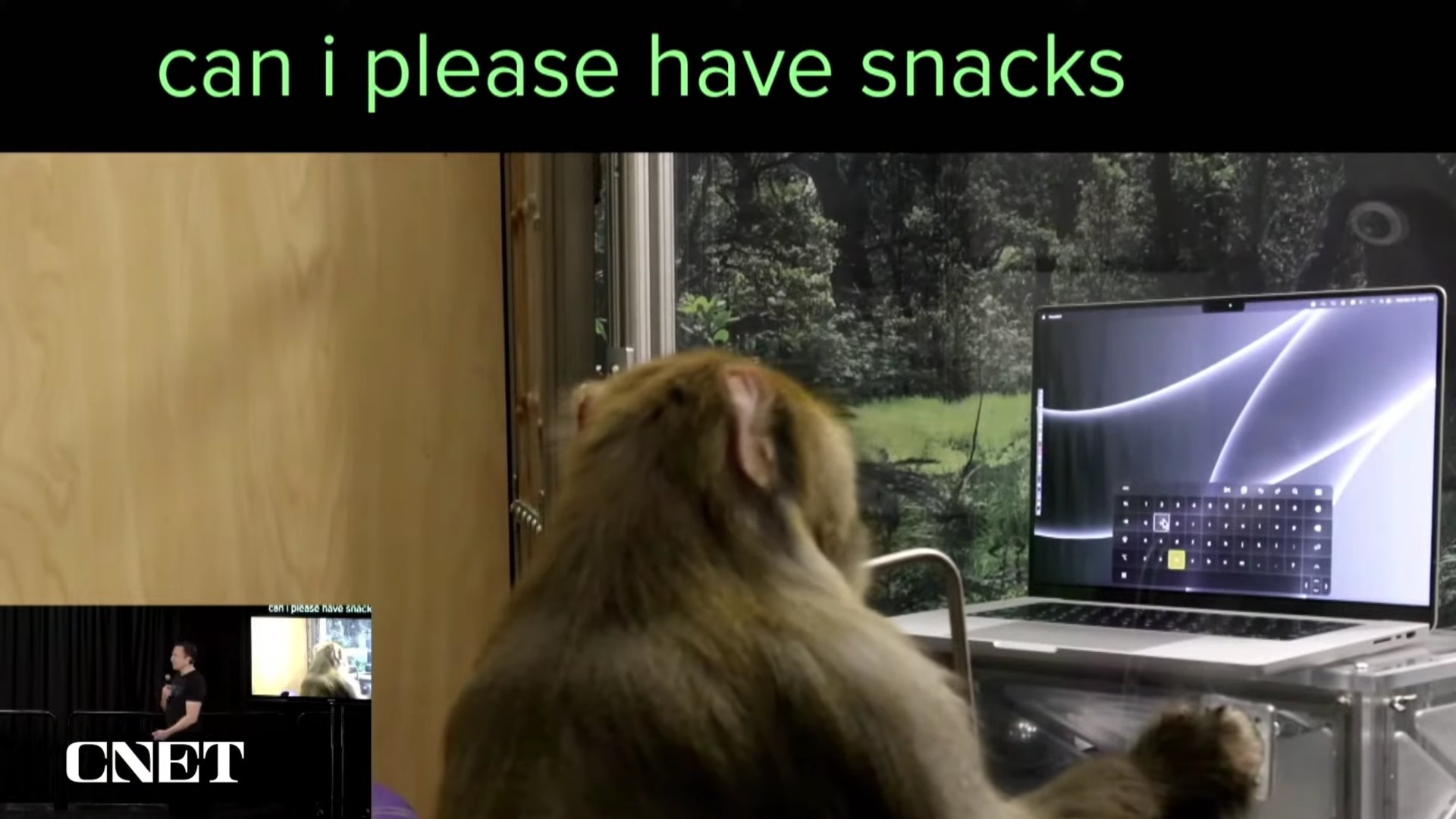 This is a significant improvement over what Neuralink showed a year ago when a monkey played pong:
The next goal is to implant a chip in the human brain. The startup has already filed most of the paperwork with regulators to allow human testing of the chips. According to Musk, engineers want to make everything as safe as possible, and the chip itself takes root without problems and is not rejected by the human body.
One of the main tasks of Neuralink is to help people with disabilities. The chips will allow paralyzed people to be able to communicate again. The startup is also working on eye implants that will restore vision and on chips that can be implanted in the spinal cord to regain limb mobility.
The long-term goal is the exchange of thoughts. As planned by Neuralink, a person will become something like a smartphone: people can exchange ideas at a distance or communicate with machines. However, the chip can only read human neurons but not transmit information to the brain.