Company Meta (recognized as an extremist organization on the territory of the Russian Federation) introduced EnCodec, an artificial intelligence codec that compresses audio 10 times better than MP3.

The compression system consists of three parts:
The encoder converts the uncompressed data into a unique format with a lower bit rate.
The resulting format is compressed to the required size, but the essential information that will be used to restore the original signal is preserved.
The decoder converts the compressed data back into audio in real time.
The company assures that the neural network competently degrades the sound that human hearing will not perceive. Without this, it is impossible to keep both the low bitrate and all the main details.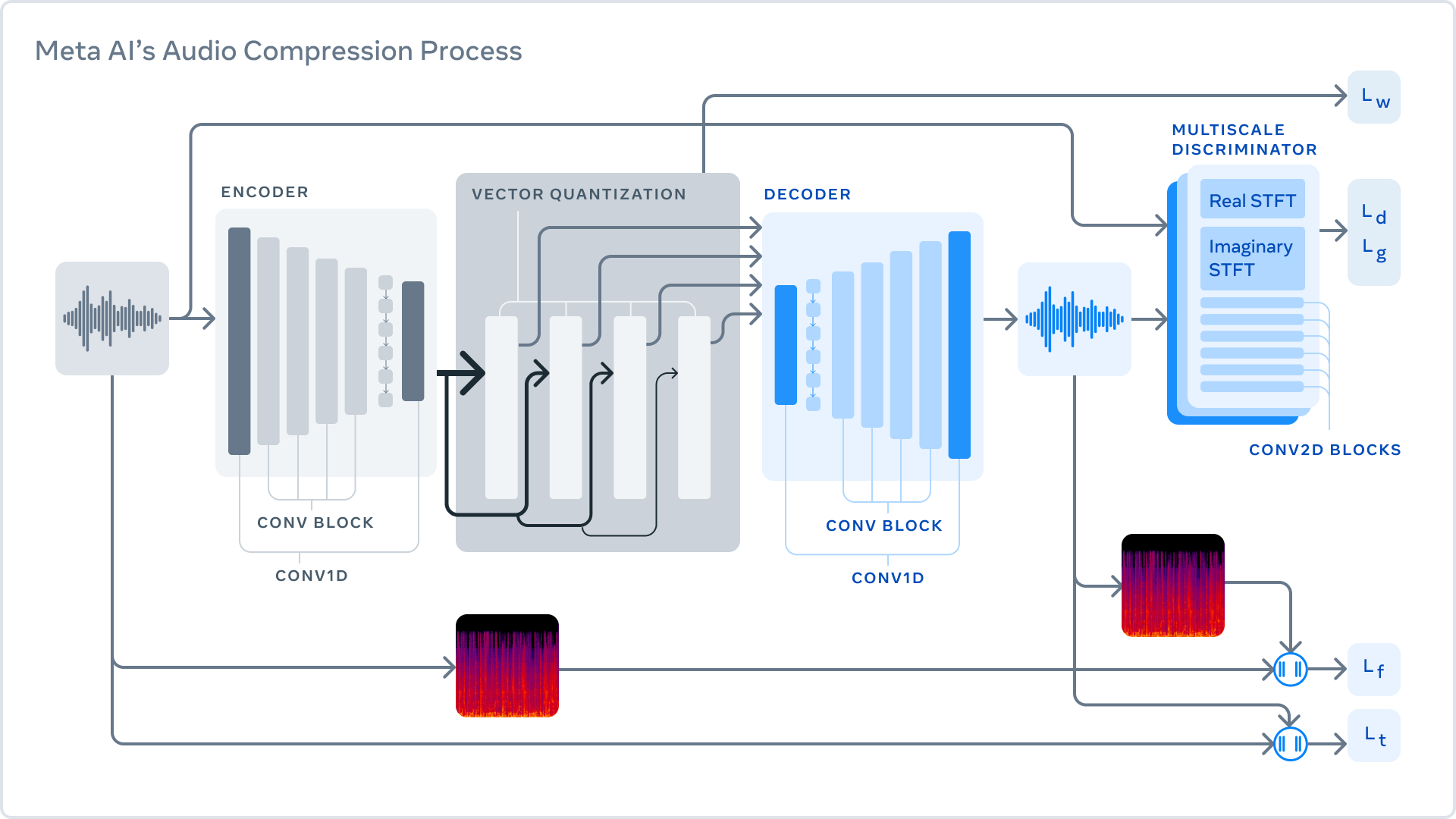 Neural networks have been used for audio compression for a long time, but Meta is the first company to apply the technology to 48kHz stereo audio.
EnCodec technology is at the testing stage, and Meta does not talk about the timing of implementation in their services and even more about support from other companies.