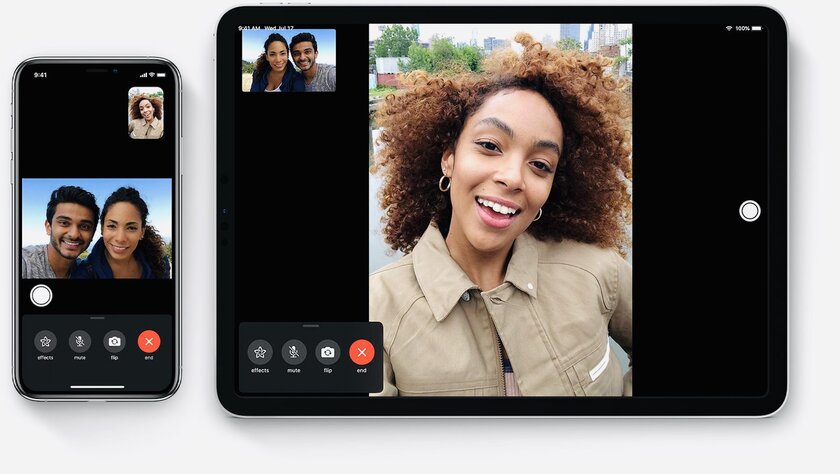 Users of devices running Android and Windows will finally be able to use FaceTime, Apple's proprietary audio and video call technology. During its speech at WWDC, the company announced that FaceTime would be available via the web interface so that users could call from Android devices and Windows computers. This feature has always been available exclusively on iOS devices and Macs.
It seems that Apple still decided to turn FaceTime into a video call service, similar to zoom or Skype. Similar to these apps, FaceTime will also allow you to create links to scheduled calls so that users can share them with their interlocutors in advance and join at the right time. No timeline for the transformation has been announced at the conference, but they are likely to appear in the fall, along with the release of iOS 15.
Apple has announced several other Changes to FaceTime that will appear in iOS 15. For example, a new grid viewing option, an AI noise insulation feature to improve sound quality (similar to NVIDIA's RTX Voice), spatial sound support, and the ability to blur the background in "portrait mode."
There should also be another important feature called SharePlay, which will allow people to watch movies or listen to music in sync. This feature will allow you to share videos or listen to tracks and display the screen. Some streaming services already support this feature (Disney Plus, Hulu, HBO Max, and Twitch), now joined by Apple Music and Apple TV. Virtual joint gatherings with family and friends became very popular during the pandemic, and SharePlay will indeed be an appropriate addition.
All these innovations show that Apple hopes to make FaceTime something more than just a way to make convenient video calls.