Finalmouse introduced a keyboard with transparent keys, under which a large display is hidden.
Animations are built based on the Unreal Engine 5 engine. They react to pressing: for example, explosions or the shape of water will be displayed under each key.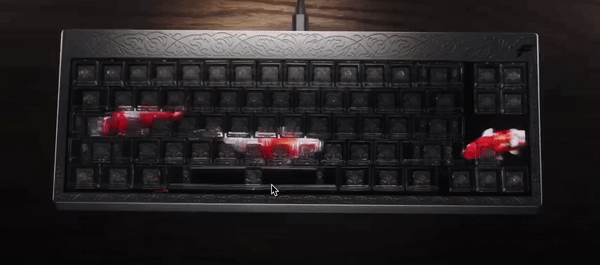 Simple arcade games can only be played with the keyboard!
The keyboard has a built-in CPU and GPU, so beautiful animations won't consume PC power. Later, Finalmouse plans to launch a marketplace where users can share their skins and sell them.
The Finalmouse Centerpiece will go on sale in early 2023. The price is $349.