The watch case is made of reinforced polymer fiber. Stainless steel bezel and textured silicone strap. Four colors: black, silver grey, peach gold and ivory with a gold bezel. Size 40 mm.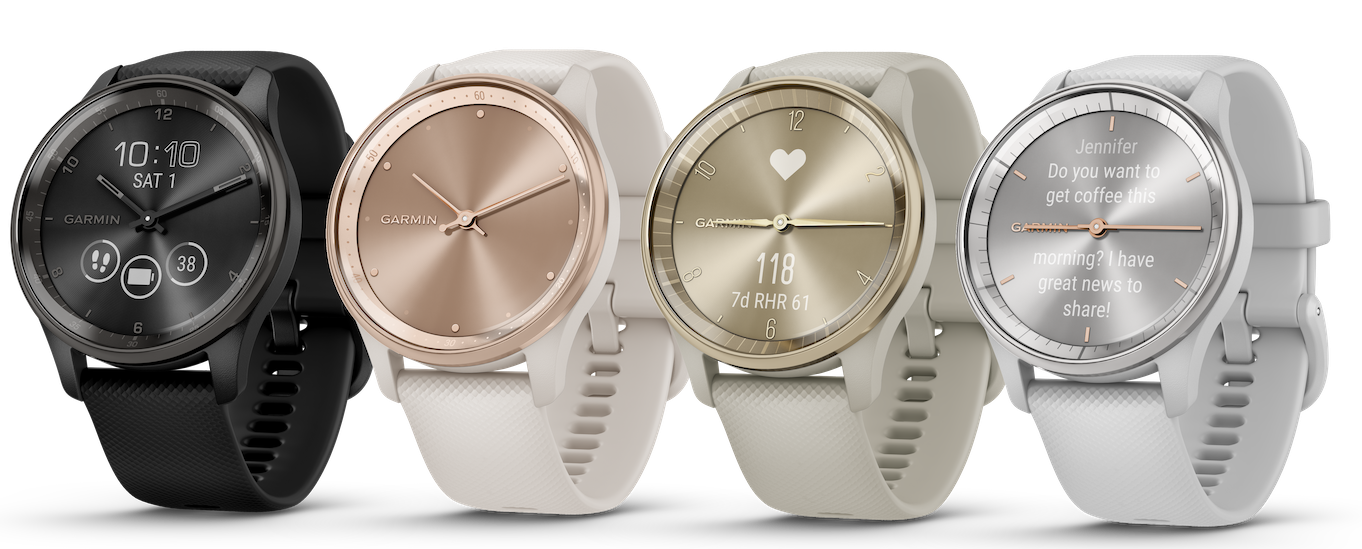 Hidden behind the hands is a touchscreen monochrome display with a resolution of 254 × 346 pixels. The arrows adjust to the content: when a notification arrives, the arrows line up to make it easier to read. If the notification is hidden, they return to their previous position.
Vivomove Trend monitors heart rate, blood oxygen levels, stress levels and sleep quality. Various workouts are supported, as well as Body Battery – an indicator of body recovery.
There is no GPS in the watch, but there is NFC for contactless payment via Garmin Pay and support for wireless Qi-charging. A proprietary cable is included, so wireless charging will have to be purchased separately.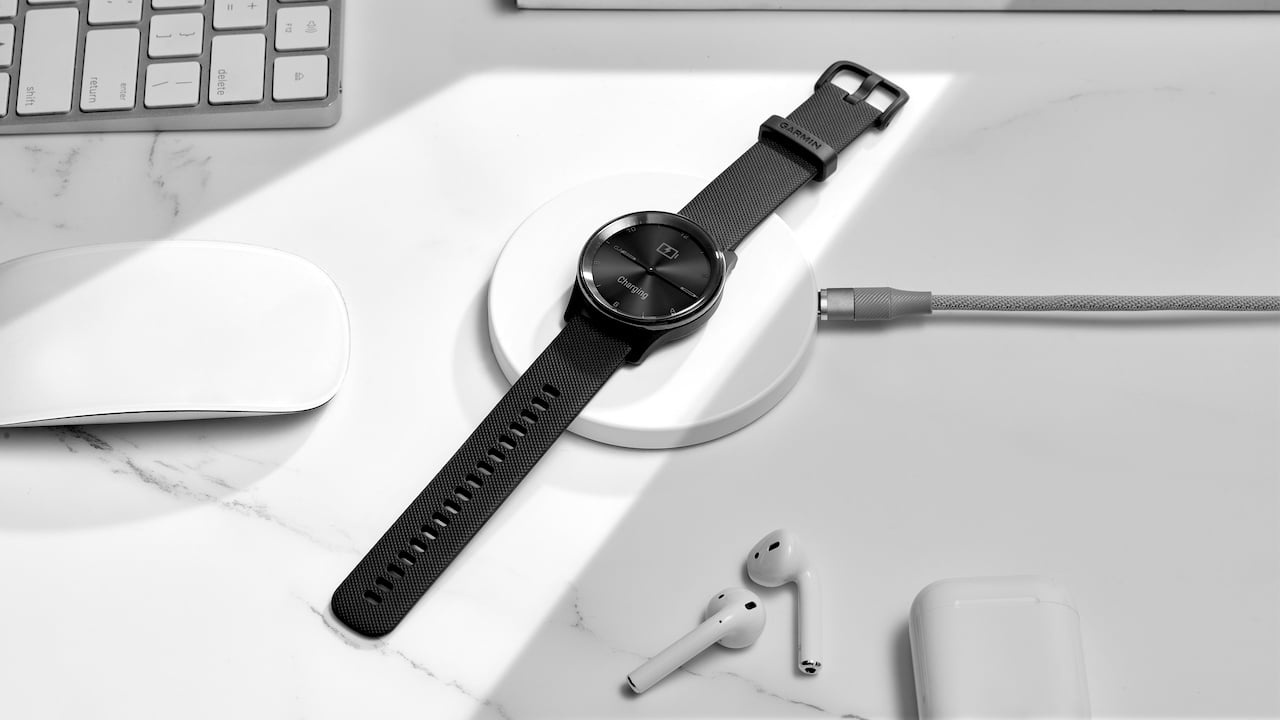 Black and silver watches are in the USA $269peach, and ivory, $299.