The luxury brand Caviar, known for its unusual, expensive and catchy "remakes," introduced the iPhone 14 Pro in honor of the World Cup in Qatar.
Showed two smartphones – The Great for 1.5 million rubles and The Iconic for 400 thousand rubles. Available in 22 and 99 pieces, respectively.
The Great version is crafted from aircraft-grade titanium with a diamond pattern. Decorative elements are covered with 24-carat gold. The center of the whole composition is the 18-carat symbol of the championship.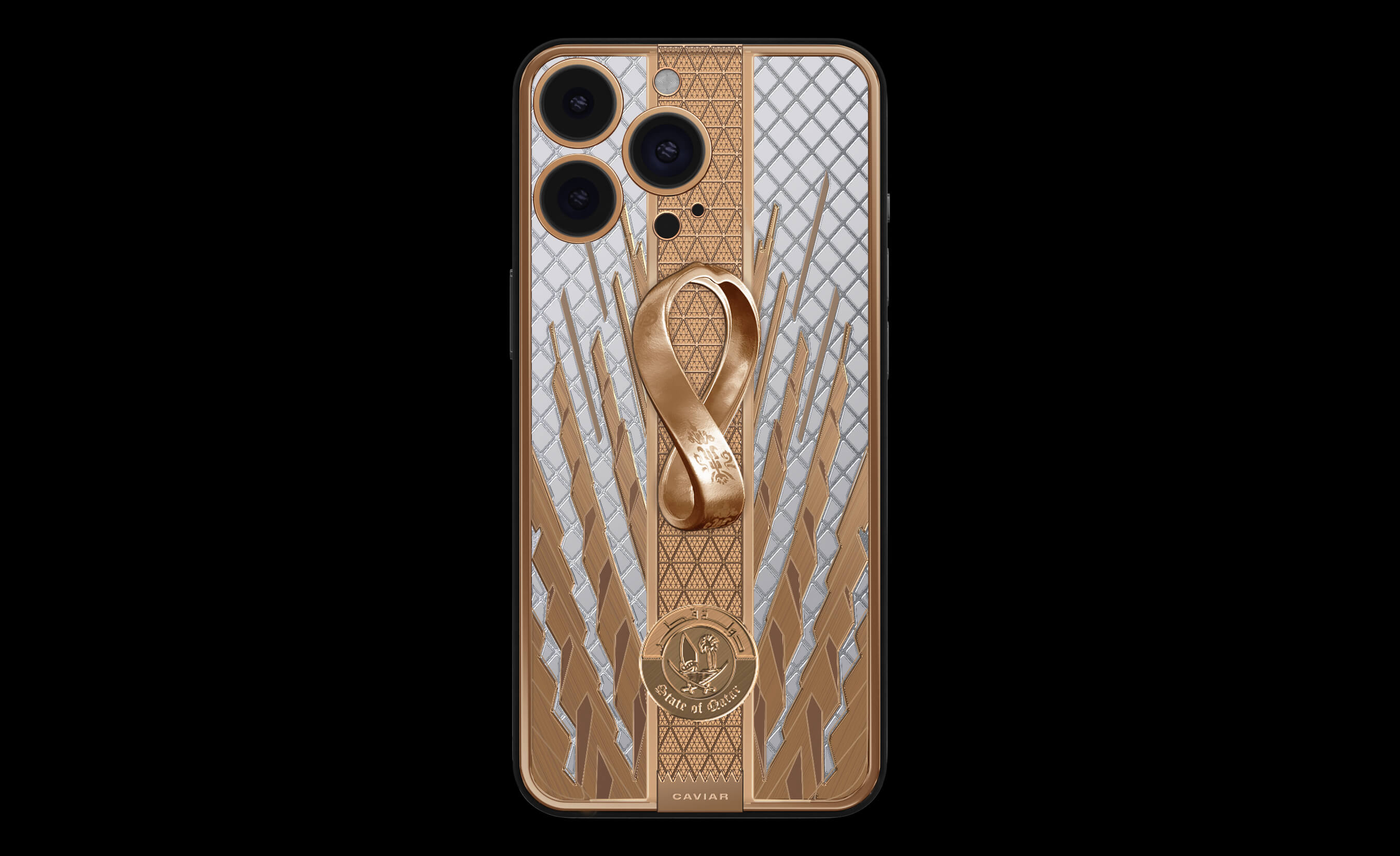 The Iconic is made of the same titanium but without the gold plating and emblem. More accessible but cheaper.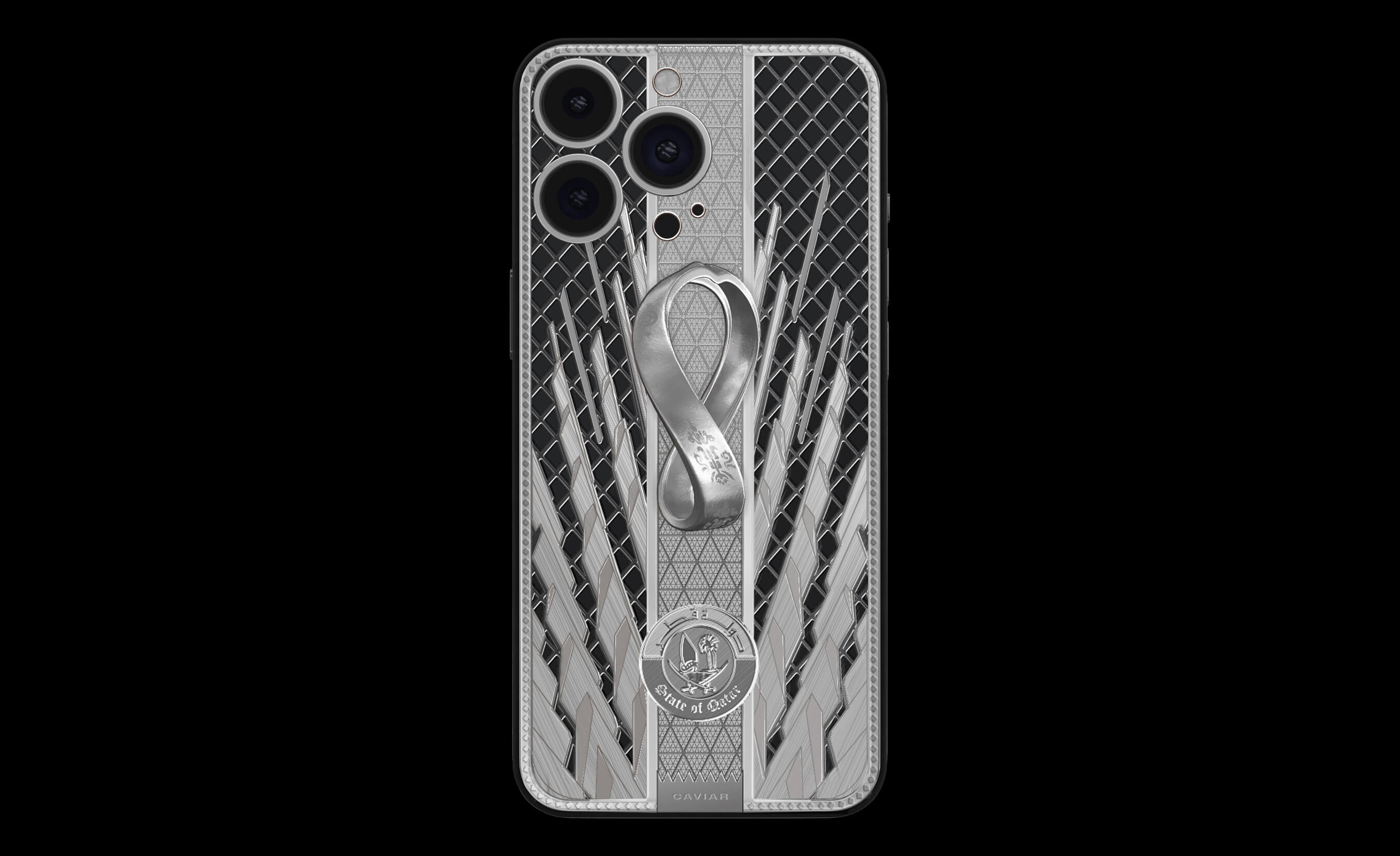 The golden smartphone number 22 cannot be purchased – it will be sent to the best player in the 2022 World Cup.