Already at the end of this working week, October 6, Google will hold a presentation of its new flagship smartphones, Pixel 7 and Pixel 7 Pro. The smartphone's design was shown during its announcement in May, a few weeks after the first leaks. Despite this, we did not know much about its characteristics until then. The only thing confirmed by Google itself is the presence of its own Tensor G2 system-on-a-chip.
However, to this day, nothing is known about other hardware features.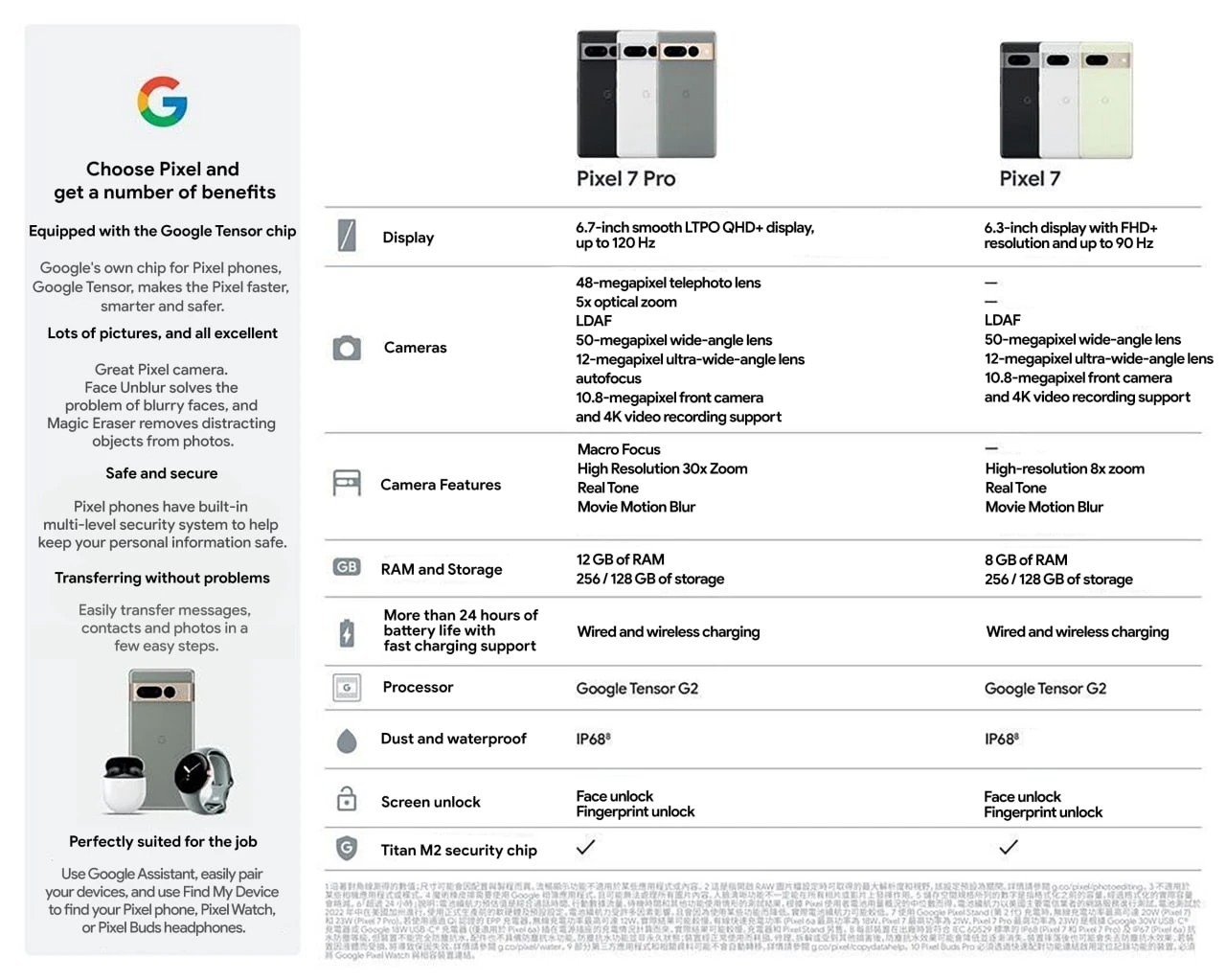 Compared to the previous generation, the display will change only in the younger model. This is still the same AMOLED with a refresh rate of 90 Hz and support for HDR10 +, but its diagonal will decrease slightly – from 6.4 to 6.3 inches. Most likely, this difference can be noticed only if you hold both smartphones in your hands.
7 Pro will get the same slightly curved AMOLED at the edges. Its diagonal will be 6.71 inches with a resolution of 1440 × 3120 pixels. The refresh rate is higher than the base model – up to 120 Hz.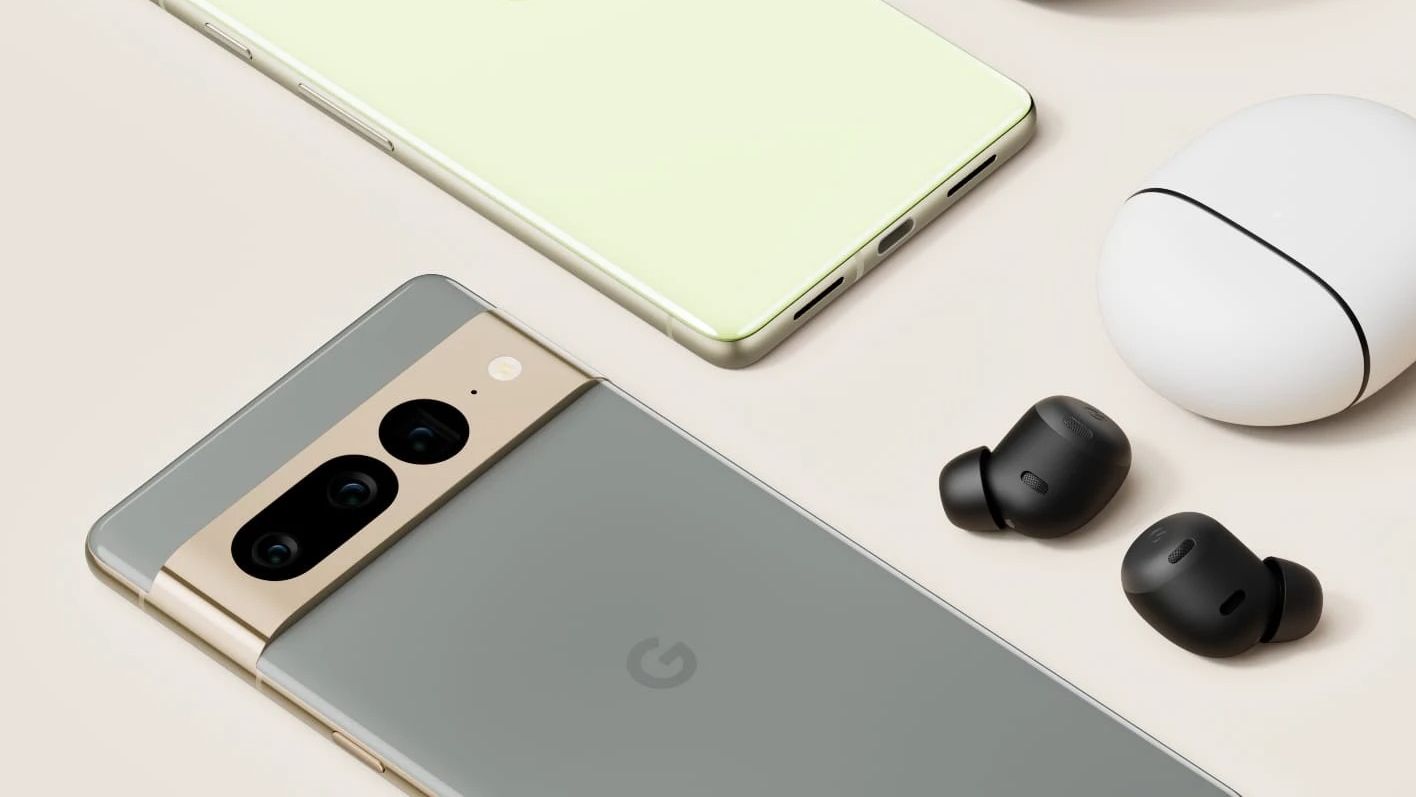 The company abandoned the version with 512 GB of internal memory in 7 Pro for some reason. But the number of operatives will not change. Thus, not three versions will be available to buyers of this smartphone, as a year earlier, but only two: 12/128 and 12/256 GB. Nothing will change for buyers of the regular Pixel 7: 8/128 or 8/256 GB.
Only the front cameras can boast of changes. Both smartphones received a new module with a resolution of 10.8 megapixels (a year earlier, it was 11.1 megapixels for the older model and 8 megapixels for the younger one). They promise to record video in 4K, but there will likely be a small upscale and not actual resolution.
The rest of the cameras remained unchanged (at least if you believe the numbers indicating the resolution):
The width of both smartphones is 50 megapixels;
The ultra-wide takes pictures at 12 megapixels.
Google Pixel 7 Pro also received a telephoto camera with a fivefold optical zoom resolution of 48 megapixels. The telephoto camera installed in the Google Pixel 6 Pro has the same parameters.
There is no mention of battery capacity. Google wants to follow the path of Apple, which does not name any numbers except for the abstract "enough for the whole working day." This point also has a place since battery capacity is measured not in mAh, but Wh – the usual numbers of 4000, 5000, and a few thousand more are nothing more than a marketing ploy that does not say anything about consumption. We do not judge the gluttony of a car based on the capacity of its gas tank.
The only thing known about the batteries of both Pixel 7 and 7 Pro is support for wired and wireless charging. Power has not yet been specified.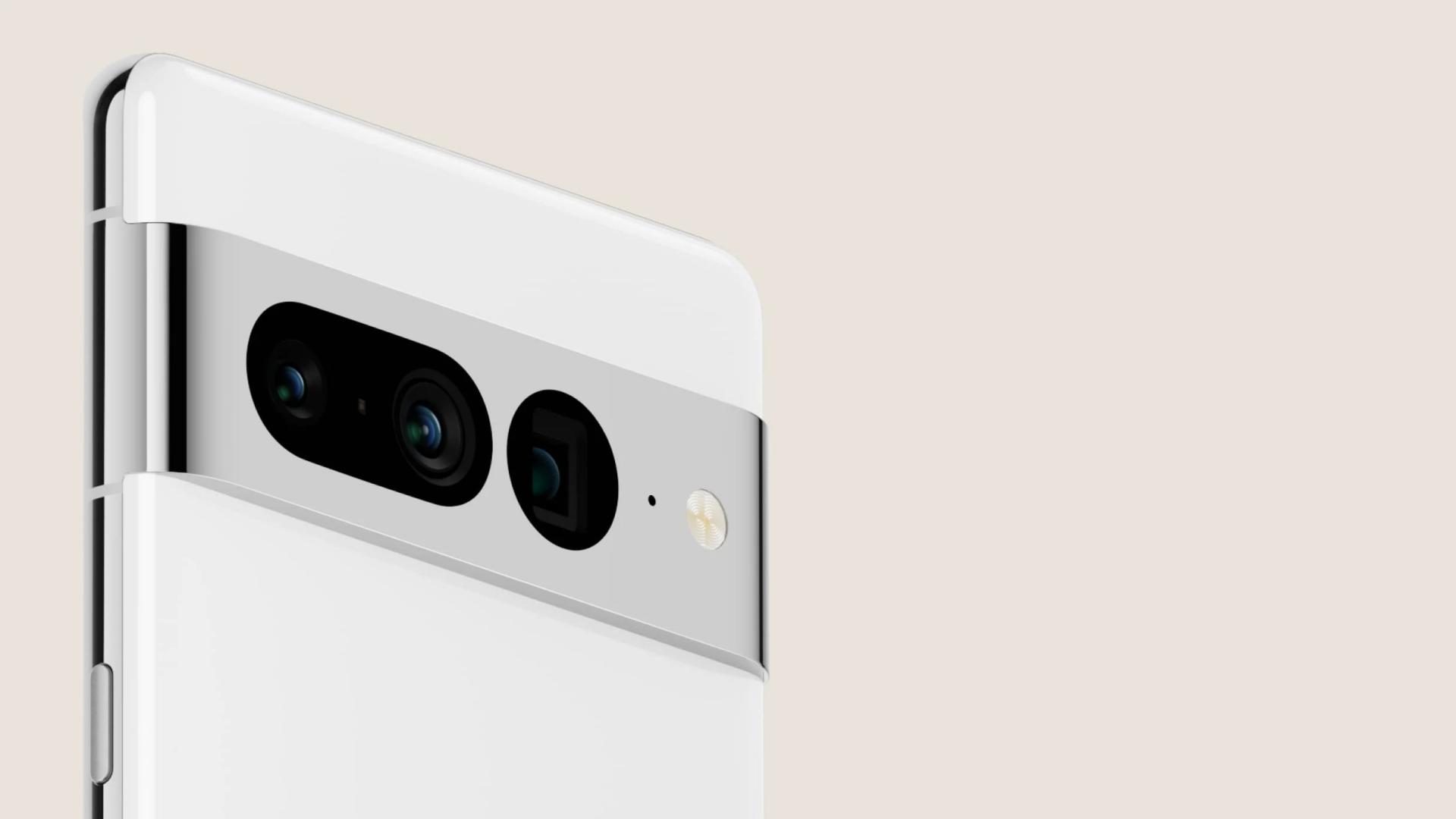 For some reason, Google will focus on face unlocking. Still, there will be no sensors there, except for the front camera, so no banks, payment applications, and other places where an increased degree of protection is needed will give access to their data. But on the fingerprint scanner – please.
Smartphones will be presented next Thursday, October 6th. Then we will know the rest of the details.