iPhones were and remain my main devices, but I have always used Google smartphones with them. At first it was various Nexus, then I switched to Pixel. And it may not necessarily be a top phone. For example, last year the Pixel 6 somehow didn't impress, but the base Pixel 5a was much better. As a result, the Pixel 6 was in the bedside table, and I mainly used the "five".
The Pixel 6a arrived last summer, followed by the Pixel 7 and 7 Pro. Reviews of all devices, with the exception of the "firmware", are on our website. In my opinion, Google's mid-range smartphones are better: they come out more balanced, but the older Pro, the largest and most expensive, is too specific. Why he did not like, I will tell further in the text.
Nice but not very comfortable
I will say strange words, but I didn't really want to use the Pixel 7 Pro. At first, I was like the Pixel 7, it turned out to be more comfortable than last year's Pixel 6. However, the flagship Pixel 7 Pro turned out to be somehow uncomfortable: it has smooth and slippery steel sides, a slippery curved glass back and, in addition, a screen with curved edges.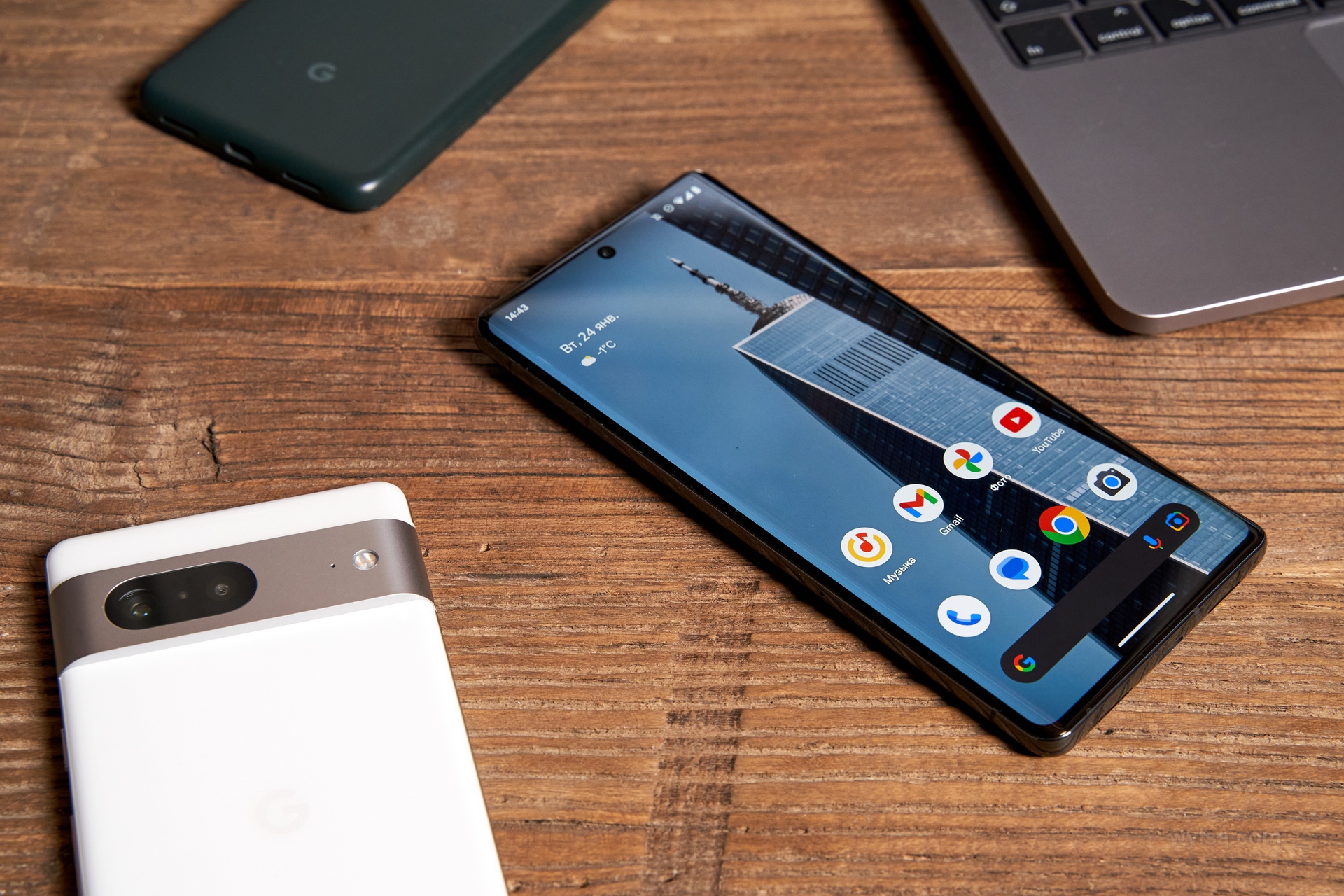 From a design point of view, it looks good, of course, but in practice it turned out to be a very, very slippery smartphone. In general, I rarely complain about this, but walking with him and without a cover is simply dangerous, he strives to slip out of his gloves.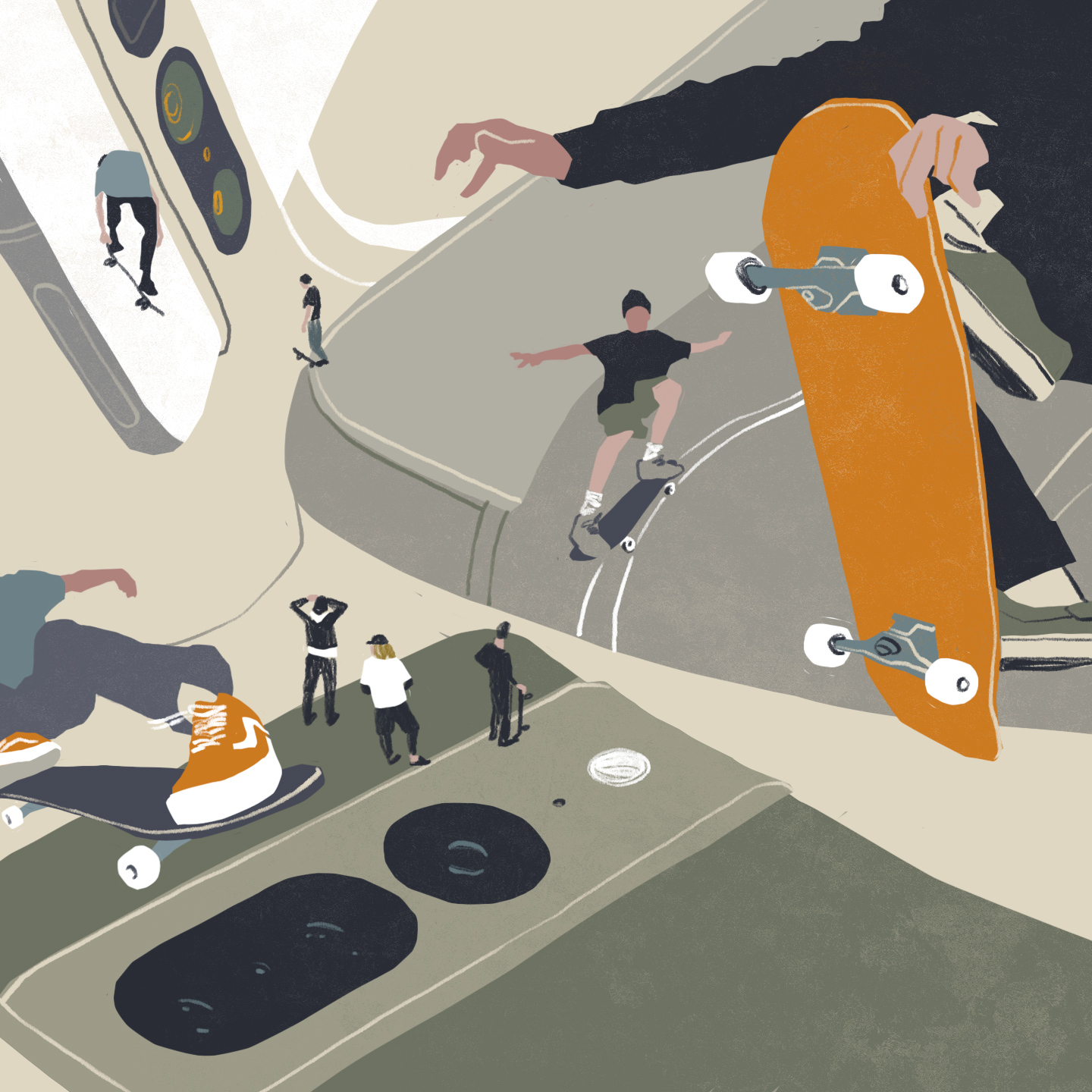 The smartphone is beautiful in its own way: the frame around the perimeter of the case flows into a large protruding hill, where the camera modules are located. In black, the Google Pixel 7 Pro looks not so original, there is not enough contrast. The gloss gets dirty easily, prints appear instantly on a dark surface, dust near the camera block is also easily noticeable.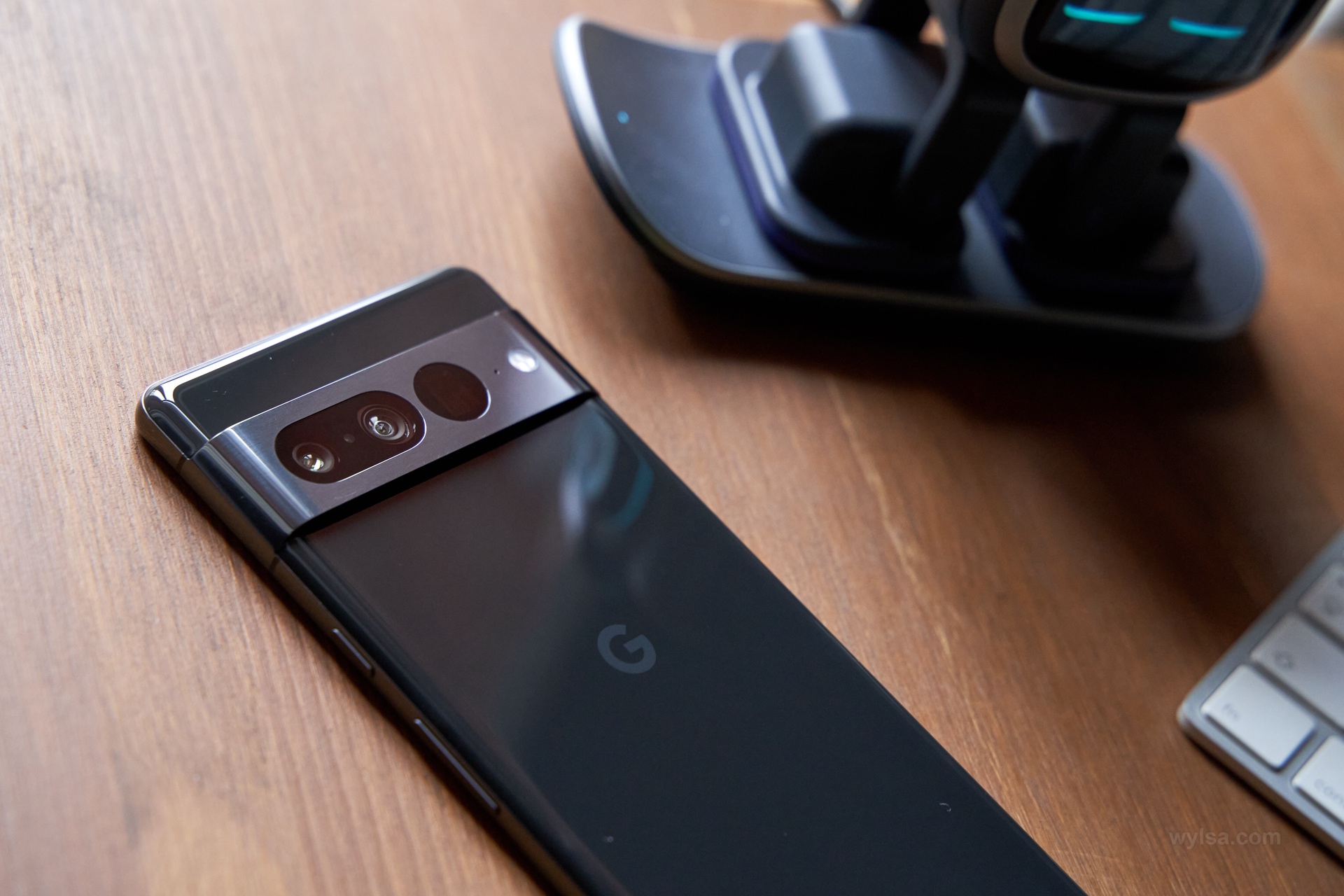 I didn't really like that there was no seamless transition between the bezel, screen and back panel. When you hold the smartphone in your hand, there is no feeling of a single surface, the joints are noticeable. Not critical, but still this is the flagship and I want the most pleasant emotions.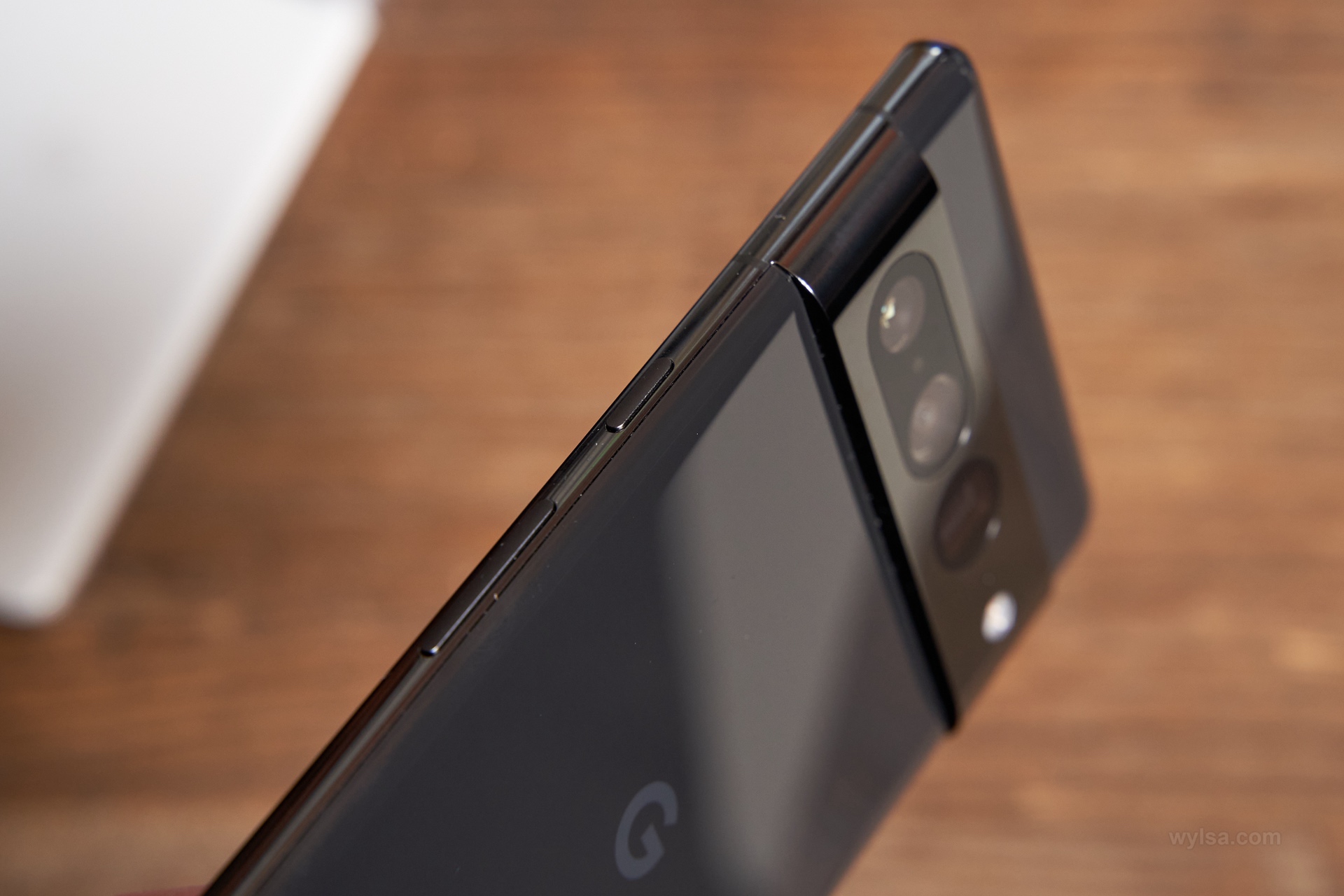 Retained protection from dust and moisture, the smartphone is not afraid of falling into fresh water. So if you get it dirty, you can safely wash it under the tap, it has IP68.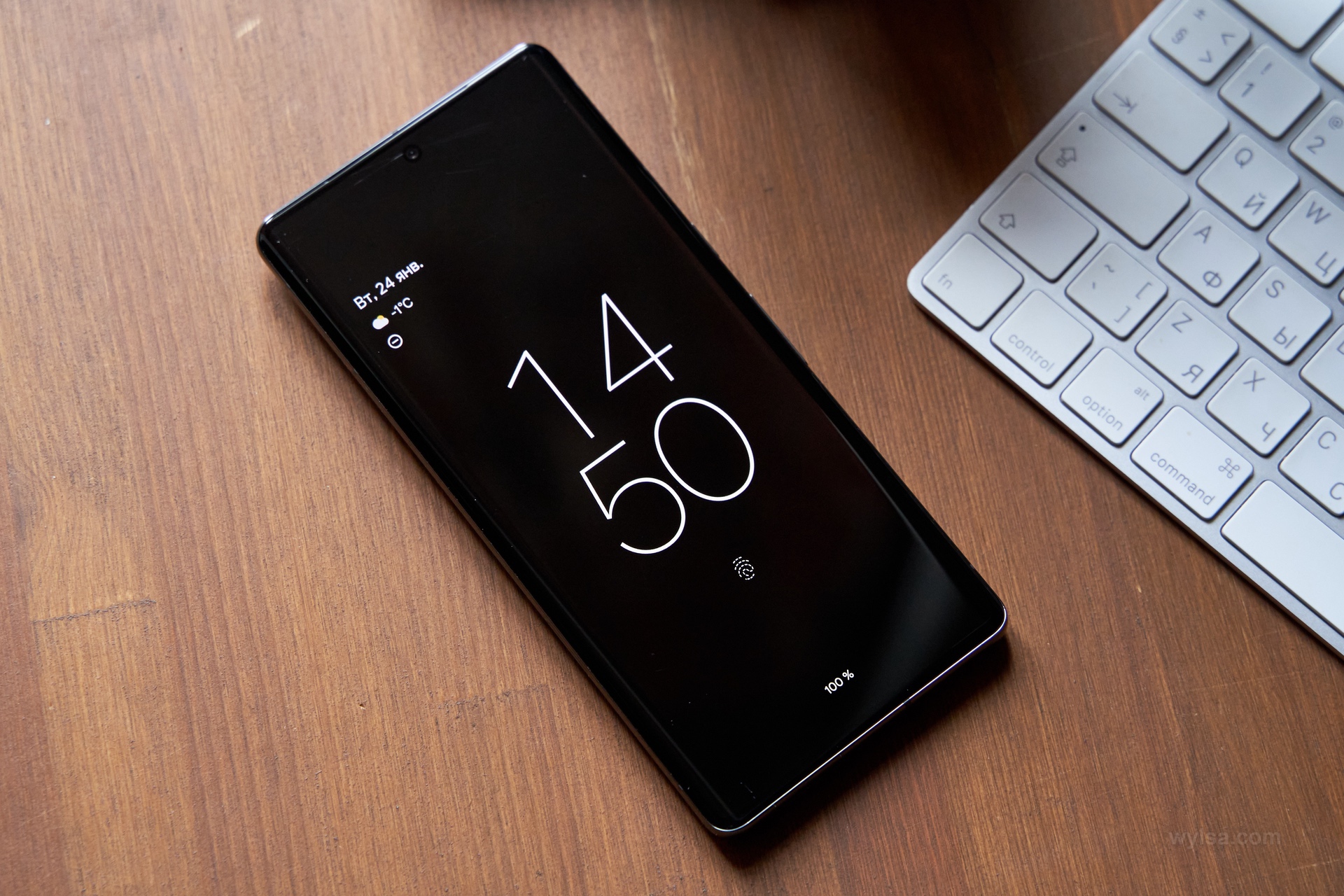 A very important point – the under-screen fingerprint scanner began to work quickly, it no longer dulls. A face recognition mode has also appeared, but the method only helps to unlock the smartphone. But for shopping, you need a more reliable fingerprint scanner, since face unlock in this case will not be the safest way to verify your identity.
Waterfall screen with bright picture
The display is the same as it was in the Pixel 6 Pro: a large 6.7-inch diagonal, an excellent clear picture and 120 Hz. If desired, you can set 60 Hz manually if you want to slightly improve autonomy. There are two color profiles: the adaptive adjustment produces a more saturated picture, while in the natural color mode it will be less contrast and more pastel.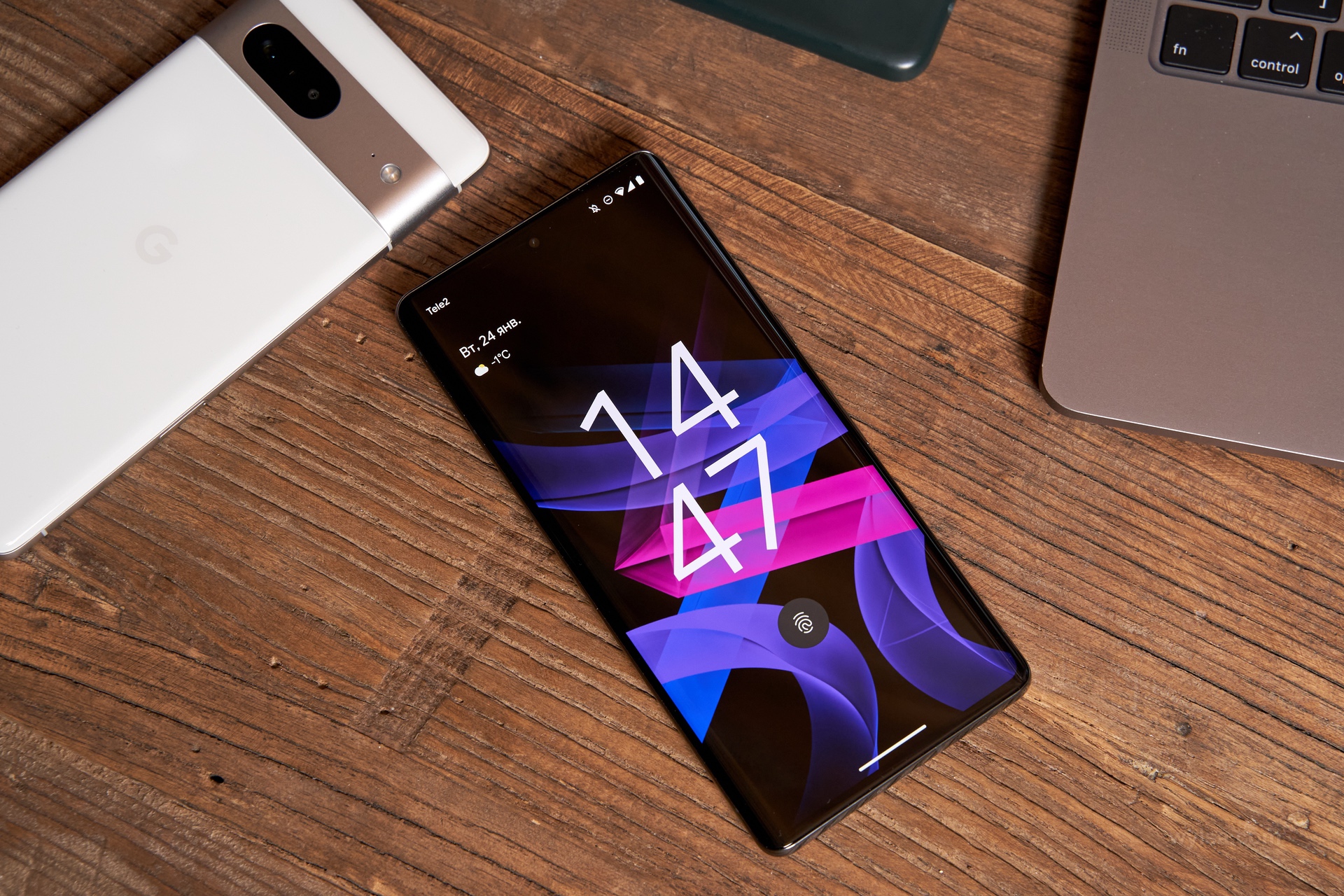 In terms of characteristics, everything you expect from a flagship: Always On mode, durable Corning Gorilla Glass Victus, curved edges. It feels like when using automatic brightness control, the backlight does not always work predictably, then you change the settings manually. The smartphone prefers to lower the backlight level, so you have to raise it yourself.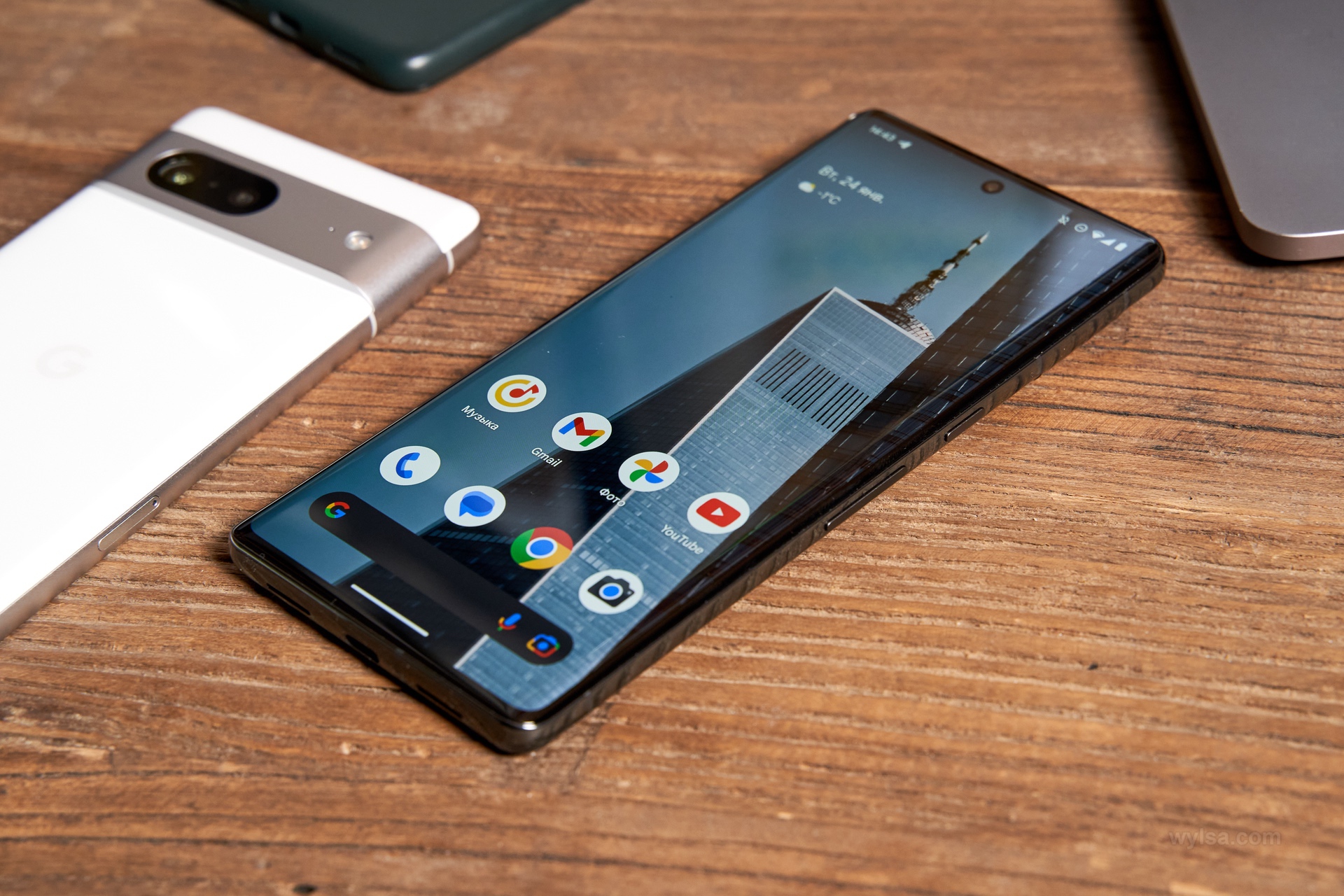 Not the fastest but very hot
The new Tensor G2 chipset should in theory be better than the old one, but in practice, problems with overheating of the case remained. You start doing something on your smartphone, flipping pages on social networks or reading a news subscription in Feedly, as the side surfaces become warm. You start the cards or the camera, the heating becomes even more noticeable. In winter, this may be for the better, but in summer this behavior is unlikely to please.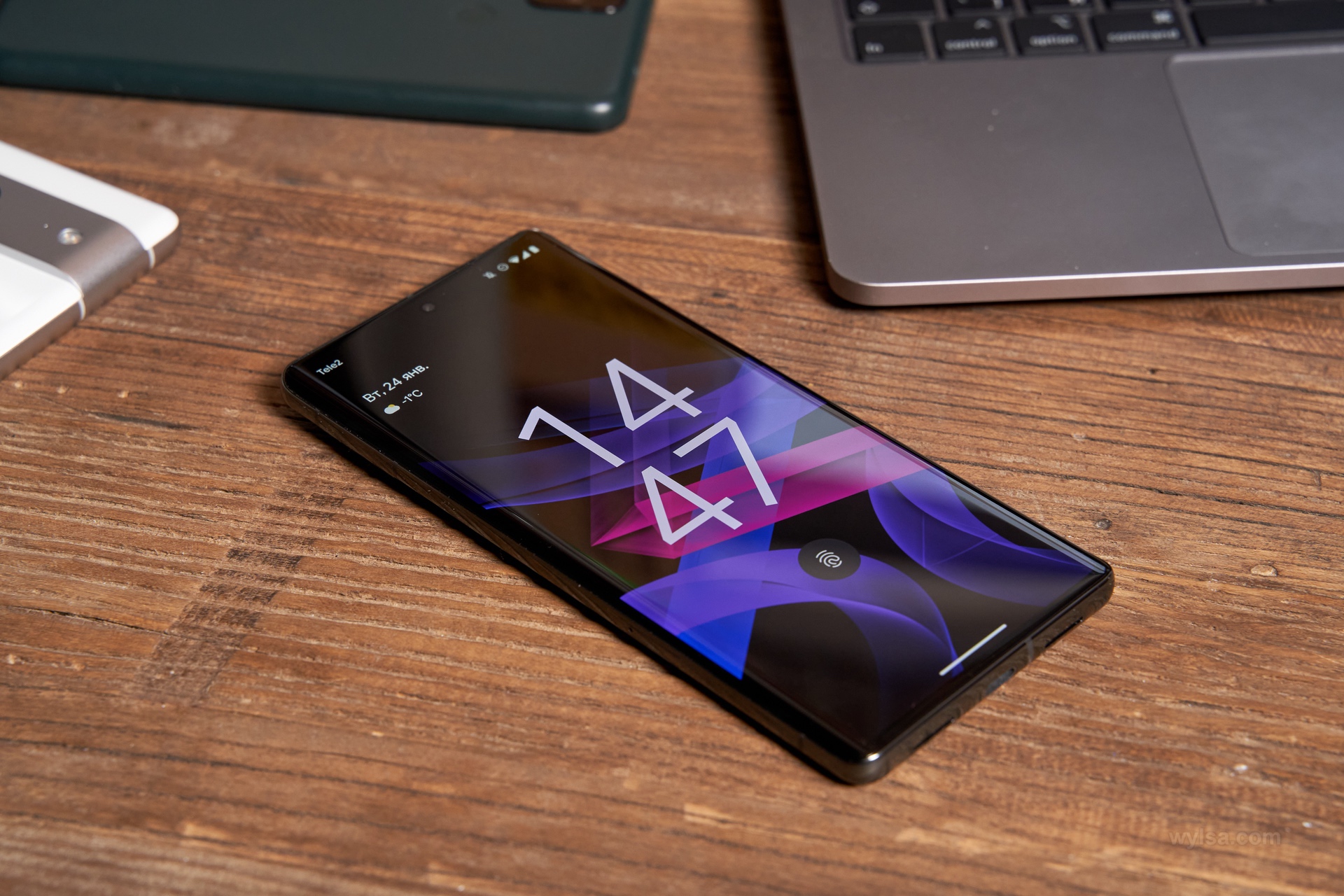 Of course, there are no brakes in the work, everything works very quickly, the interface is smooth, responsive. At the same time, if you run games, then the smartphone may behave unstable. For example, I don't play and I don't care, but for gamers such behavior of a top-end device is unacceptable.
Judging by familiar flagship users, people update devices with each new generation, occasionally stretching the process up to two years. In the case of the Pixel, smartphones will receive the latest versions of Android for three years, and for five years, security patches for the system. Another thing is that visually Android 13 differs slightly from Android 12 – you have to gradually get used to the fact that the era of grandiose changes is in the past.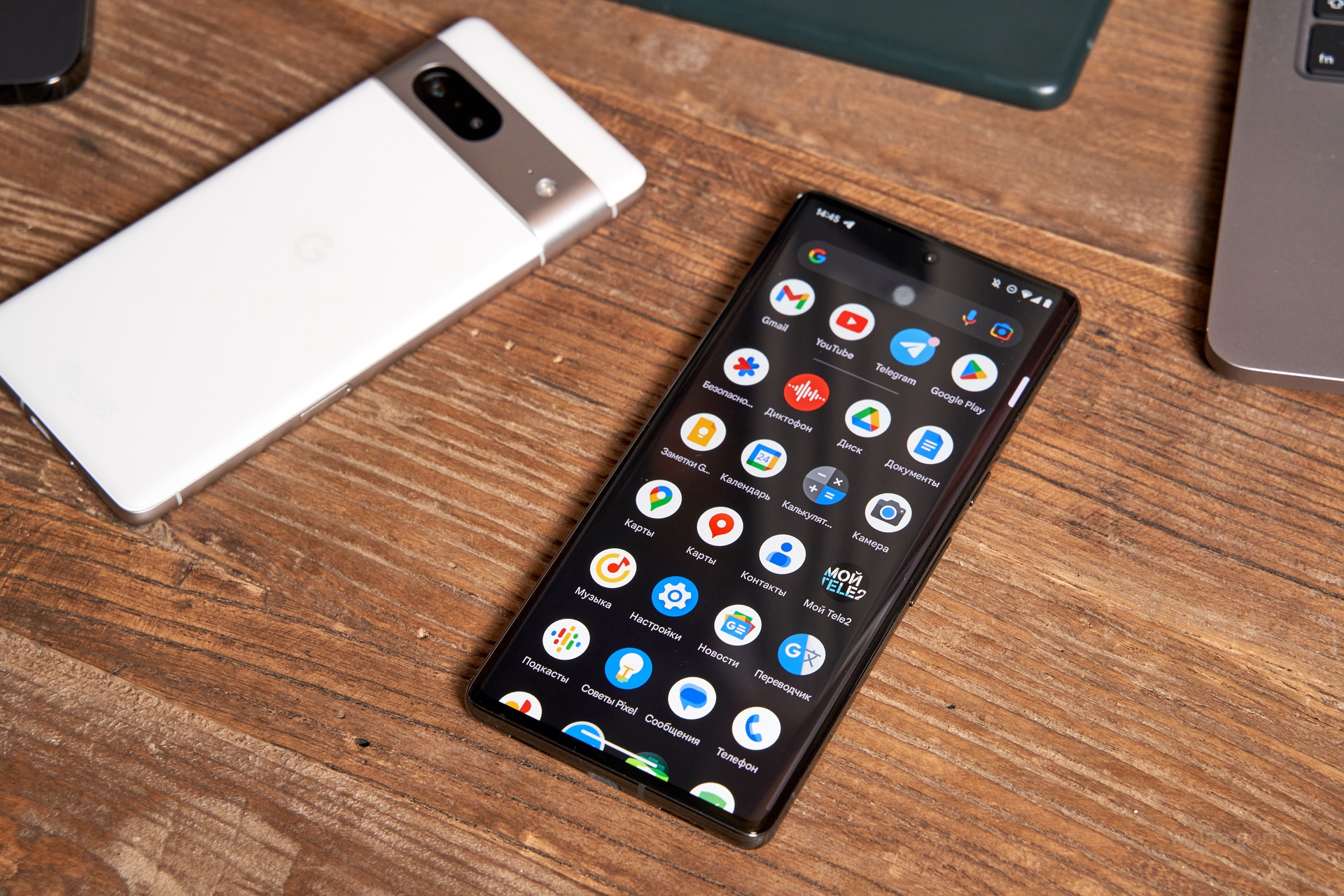 The smartphone has only one slot for a physical SIM card, but you can use an additional eSIM, you get two numbers. Moreover, in the recent beta it became possible to use two eSIMs parallel. It remains only to wait for the feature to be available to all Pixel 7 and 7 Pro users. The big release is rumored to be in March 2023.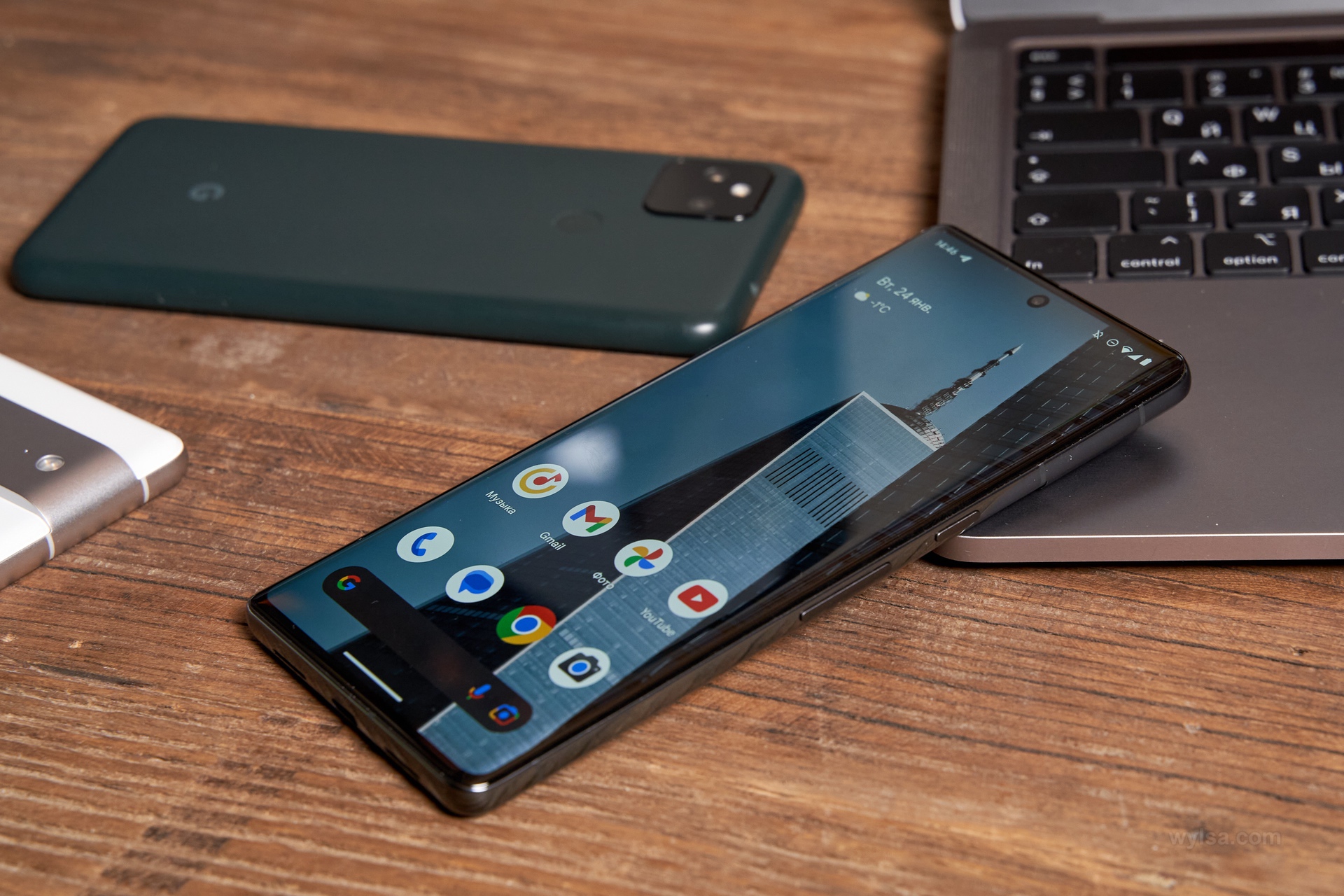 The smartphone is very pleasant, the best among Android smartphones, the vibration is a pleasure to use. There is also stereo sound, but the volume of the main speaker at the bottom end is noticeably higher than that of the earpiece located at the top. For a flagship, this is a strange phenomenon, but it's better than just mono sound. The sound itself is not very loud, you can watch videos at home in silence without problems, but if the conditions are not ideal, you will have to look for a speaker or connect headphones.
The camera is good, but there are questions
For the most part, everything remains the same as in the Google Pixel 6 Pro. The main camera is 50 MP with the same sensor, the telephoto is 48 MP, but the optical zoom is now 5x instead of 4x zoom. Plus a slightly "wider" 12MP ultra-wide angle with autofocus and macro mode.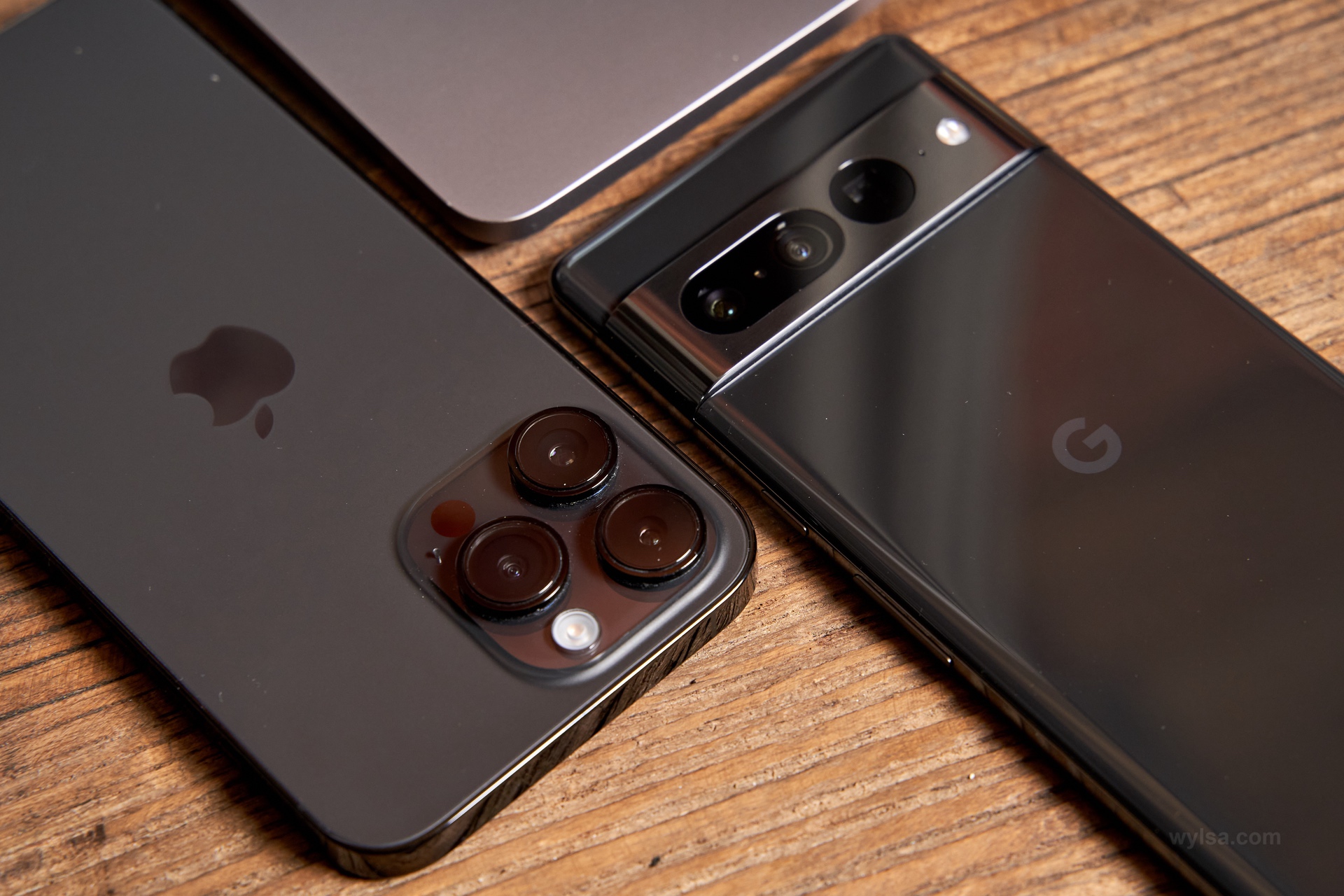 But Google smartphones are not about numbers in the description of cameras, but more about neural networks and post-processing. Computational photography is at its best here: for example, the Unblur mode has appeared, when the smartphone corrects blurry frames and makes them clear. The software will not fix a frank marriage, but a slightly blurry picture will become better. Or take a zoom: through Super Res Zoom, tolerable photos are obtained. In terms of detail, of course, they cannot compete with optics, but everything is better than nothing. True, when you want to shoot at 5x optical zoom in low light, the smartphone is forced to switch to the main camera.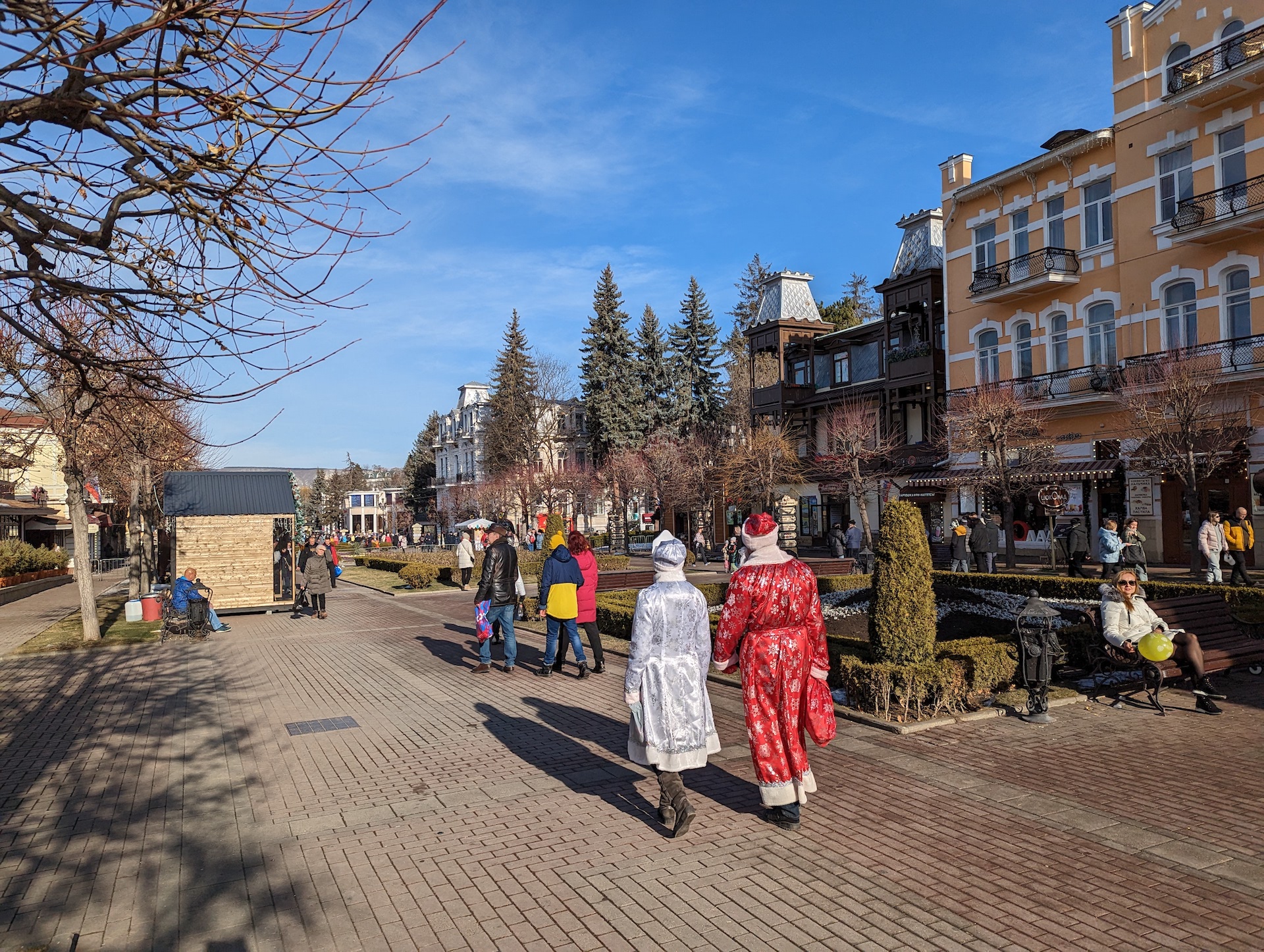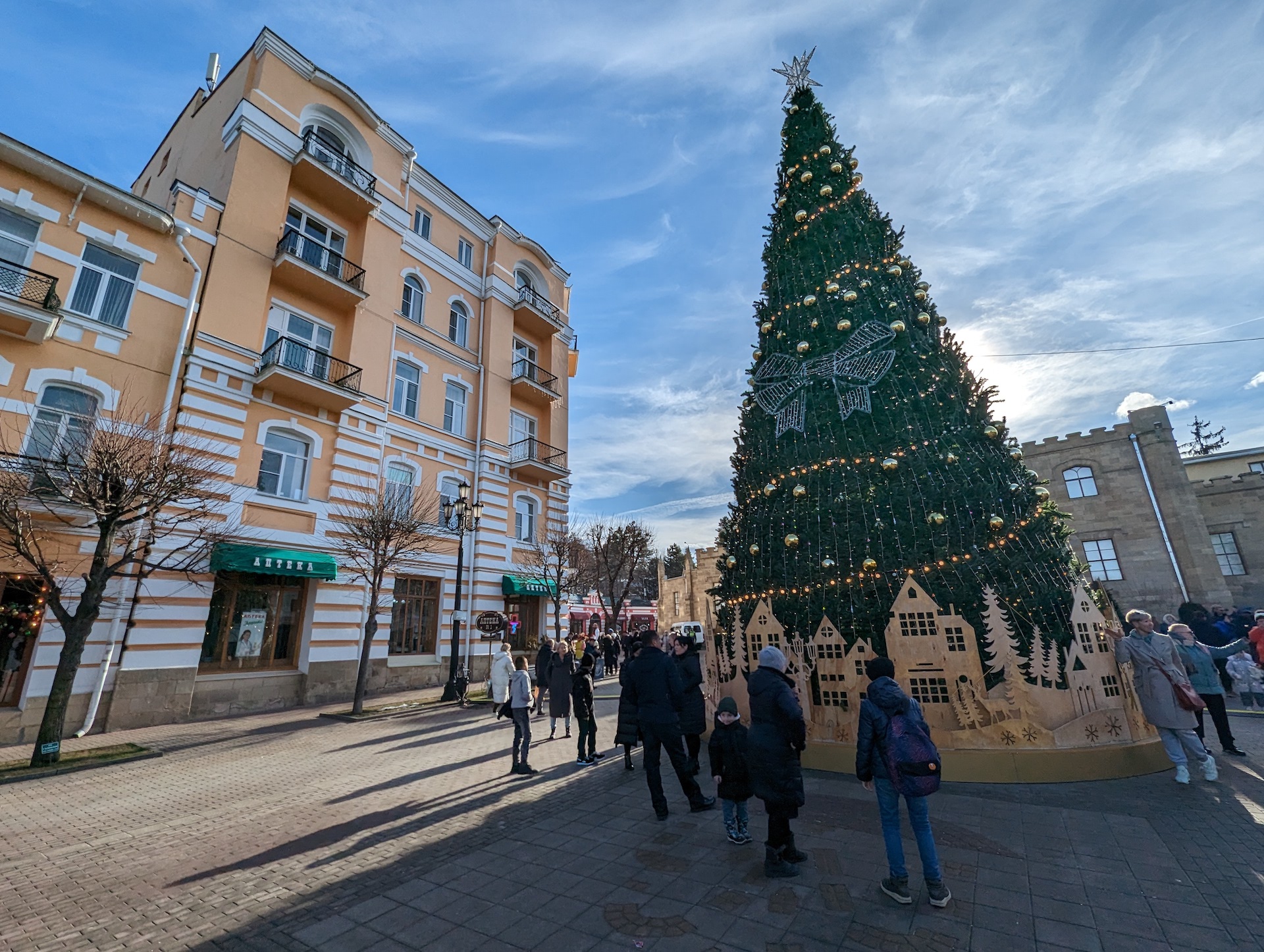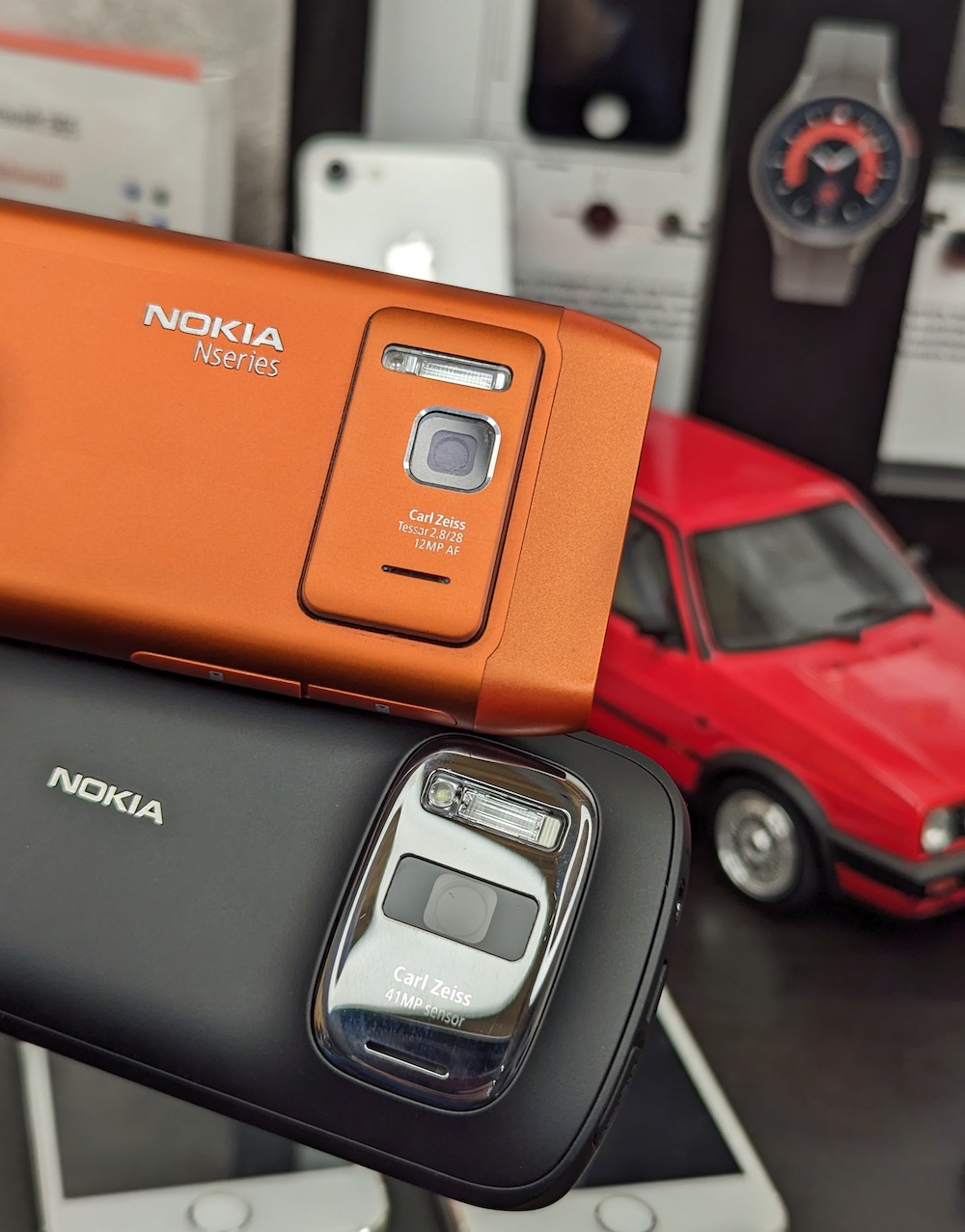 For portraits, the smartphone uses the main wide-angle camera, offering a choice of two modes: 1× (with 1.6x zoom) and 2× (there is already a three-fold zoom). In the first case, it looks good, but if you want to get more natural proportions and choose the 2× mode, then it turns out downright unimportant.
And this is shooting outdoors in good light, you can clearly see the noise and all the flaws inherent in digital zoom. Alternatively, you can use optics with a five-fold zoom, but in this case there is no separate portrait mode. However, this lens also has questions. Firstly, you need to go far to shoot people, it is inconvenient and space is required. Secondly, there are often misses with focusing, blurry frames are obtained.
In my opinion, despite having a more advanced camera system than the Pixel 7, the flagship Pixel 7 Pro doesn't have a clear advantage.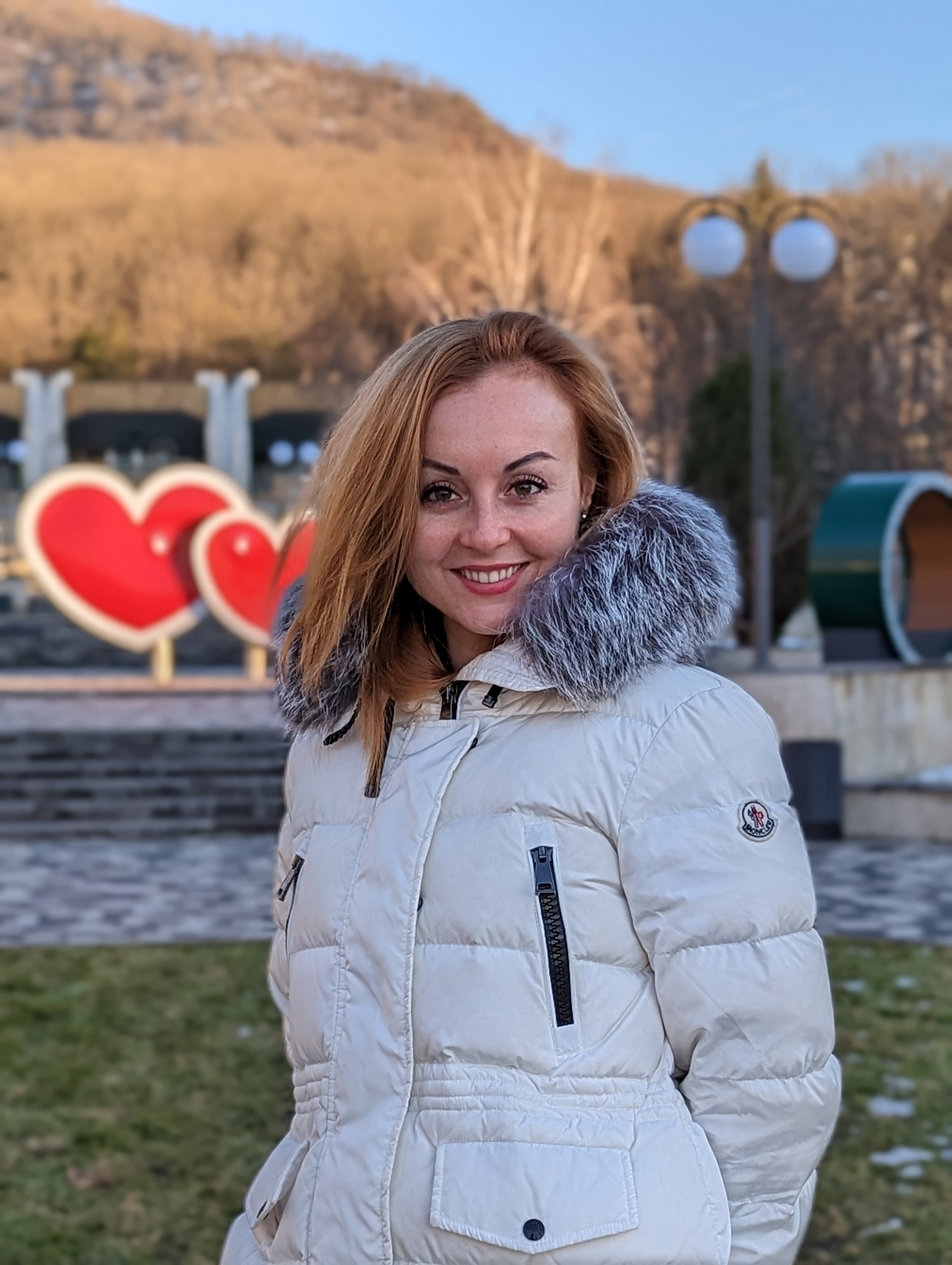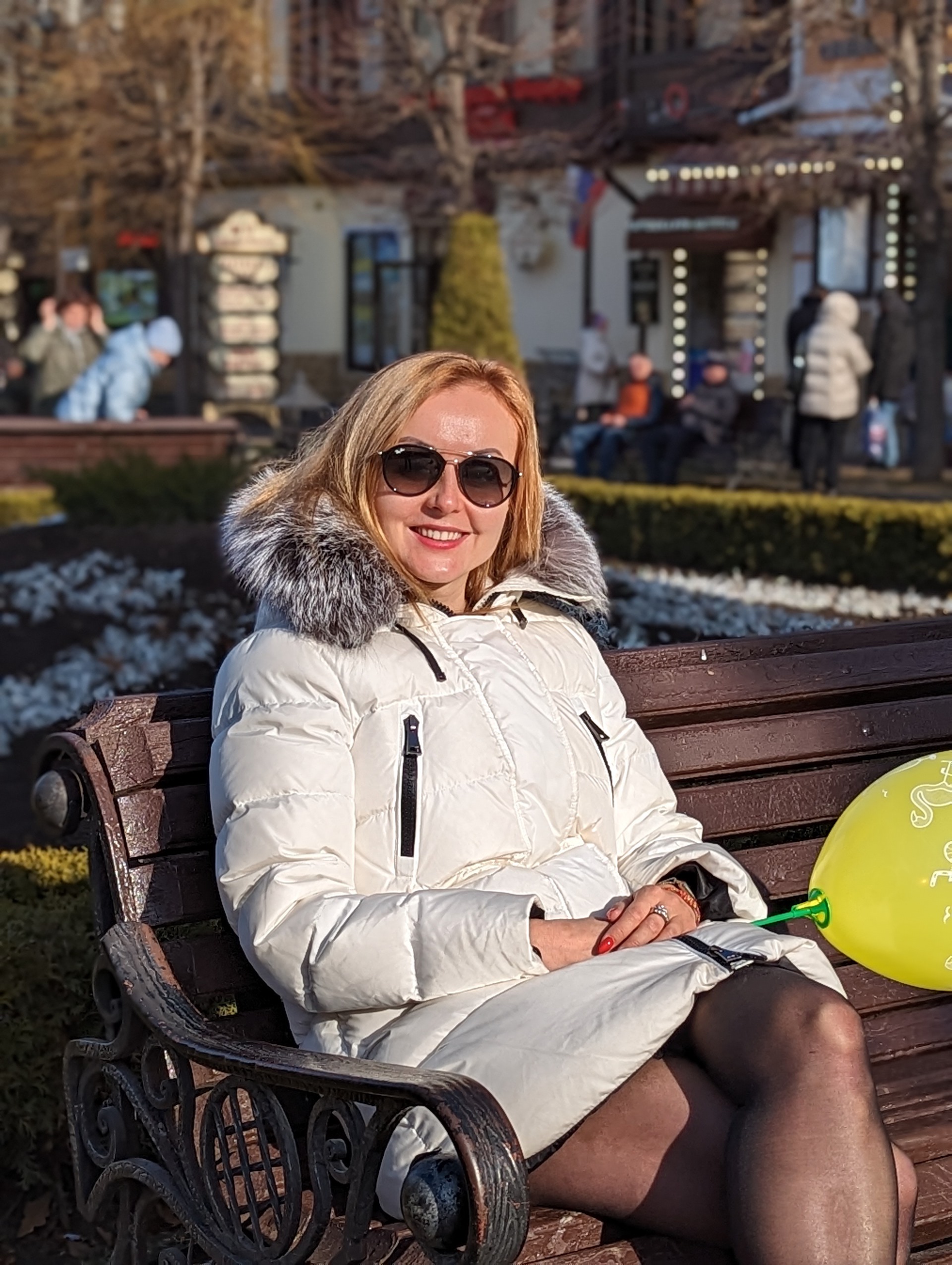 The night mode has increased in speed, it still works great. As the years go by, photographers criticize it for its overly bright colors, but if people like it, why not use it? Moreover, this is an optional setting.
I did not like shooting portraits, here the magic of the software does not save. But otherwise, if you do not use this mode, there are no questions for the Pixel 7 Pro, the main camera is universal and stable in quality.
autonomy
The smartphone does not produce sky-high results, charging most often lasts for the whole day from morning until late evening. In numbers, it turns out about six hours of active screen.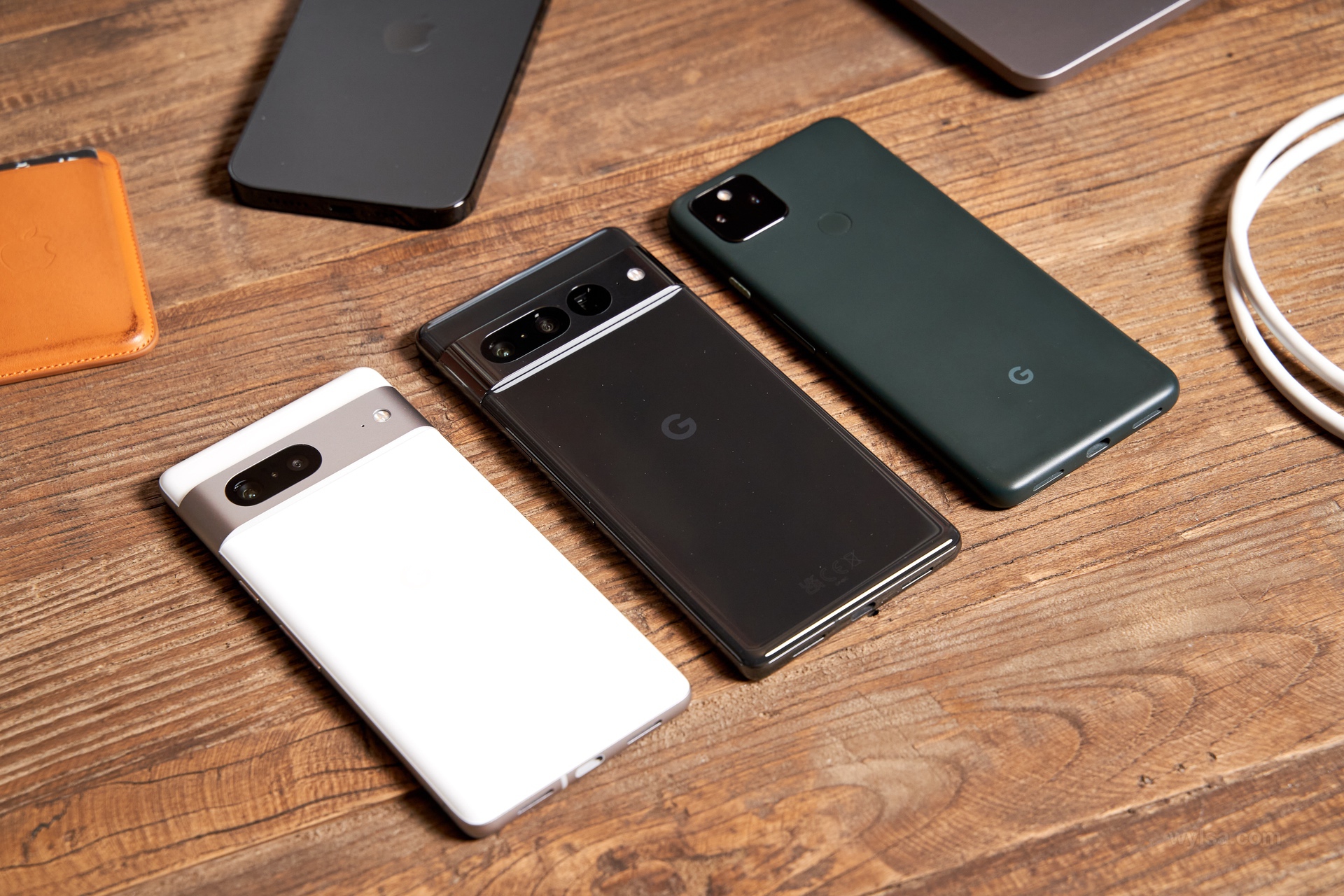 Wireless charging is supported, and the smartphone receives 23 W from the original Google Pixel Stand charging, and 12 W from other accessories. When charging by wire, the Pixel 7 Pro accepts up to 30 watts. Thus, a full charge of a 5000 mAh battery takes a little less than two hours, and in half an hour the smartphone will charge up to 50%.
Price
In the US, the flagship Google Pixel 7 Pro costs $899 before taxes, which is $200 less than Apple is asking for the iPhone 14 Pro Max. But if you compare with Android, then for $950 you can buy the Galaxy S22 Ultra.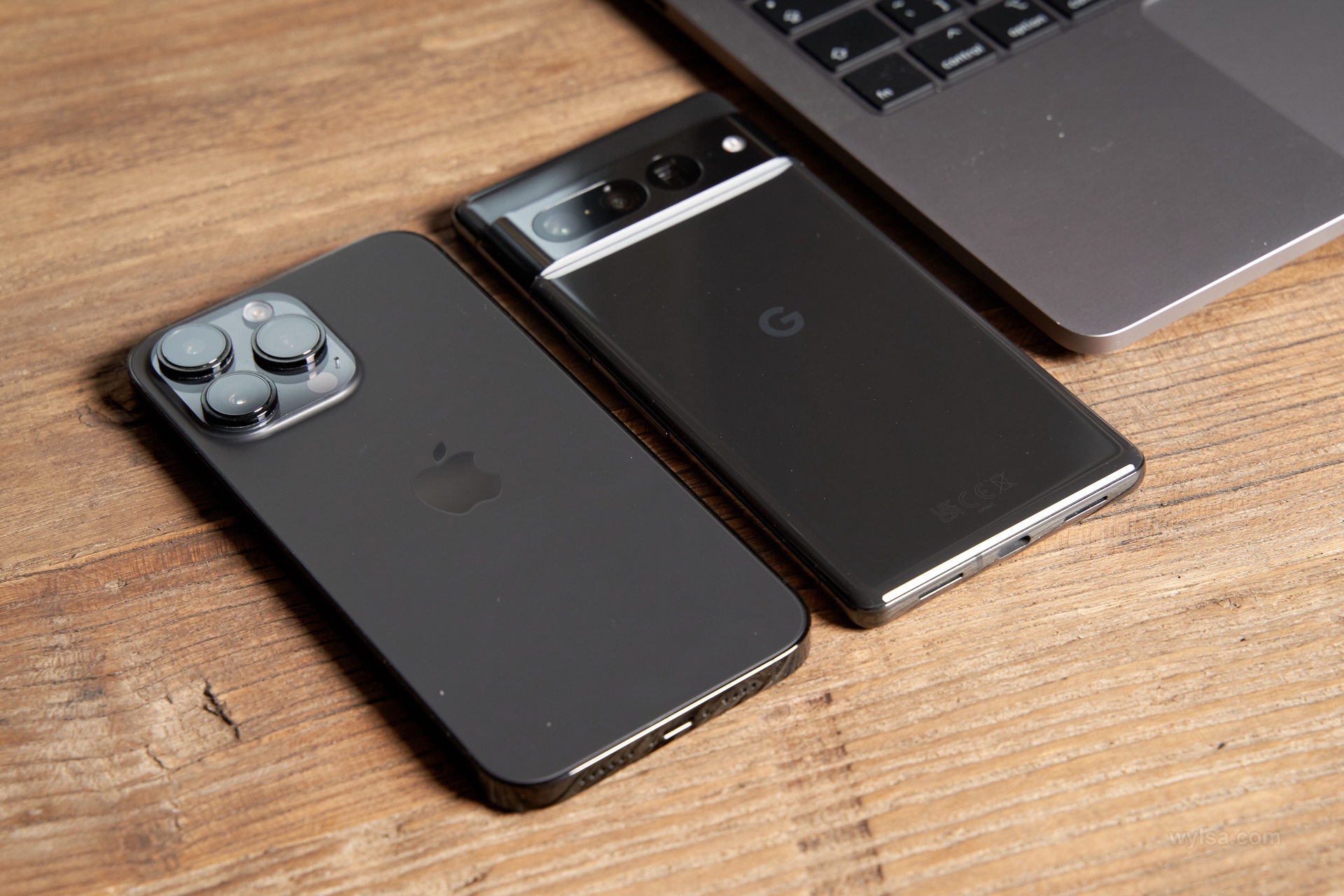 Opinion
What is good about the variety of smartphones is the ability to choose the option that suits you. And for me it's Pixel 6a or Pixel 7, but not Pixel 7 Pro. I can't dissuade you from buying it, but I would advise you to think carefully if you are choosing between Pixel 7 and Pixel 7 Pro.
"Proshka" is heavier, larger, less comfortable. Yes, it has a slightly larger screen, higher resolution and support for 120 Hz, but at the same time, autonomy is no better than that of a regular model. More RAM? There is no noticeable difference in performance either. 5x optical zoom? I do not exclude that for advanced photographers the thing is really useful, but here everyone decides for himself how much such a focal length is in demand in everyday shooting. I'm not a master of photography and did not appreciate the miracle zoom.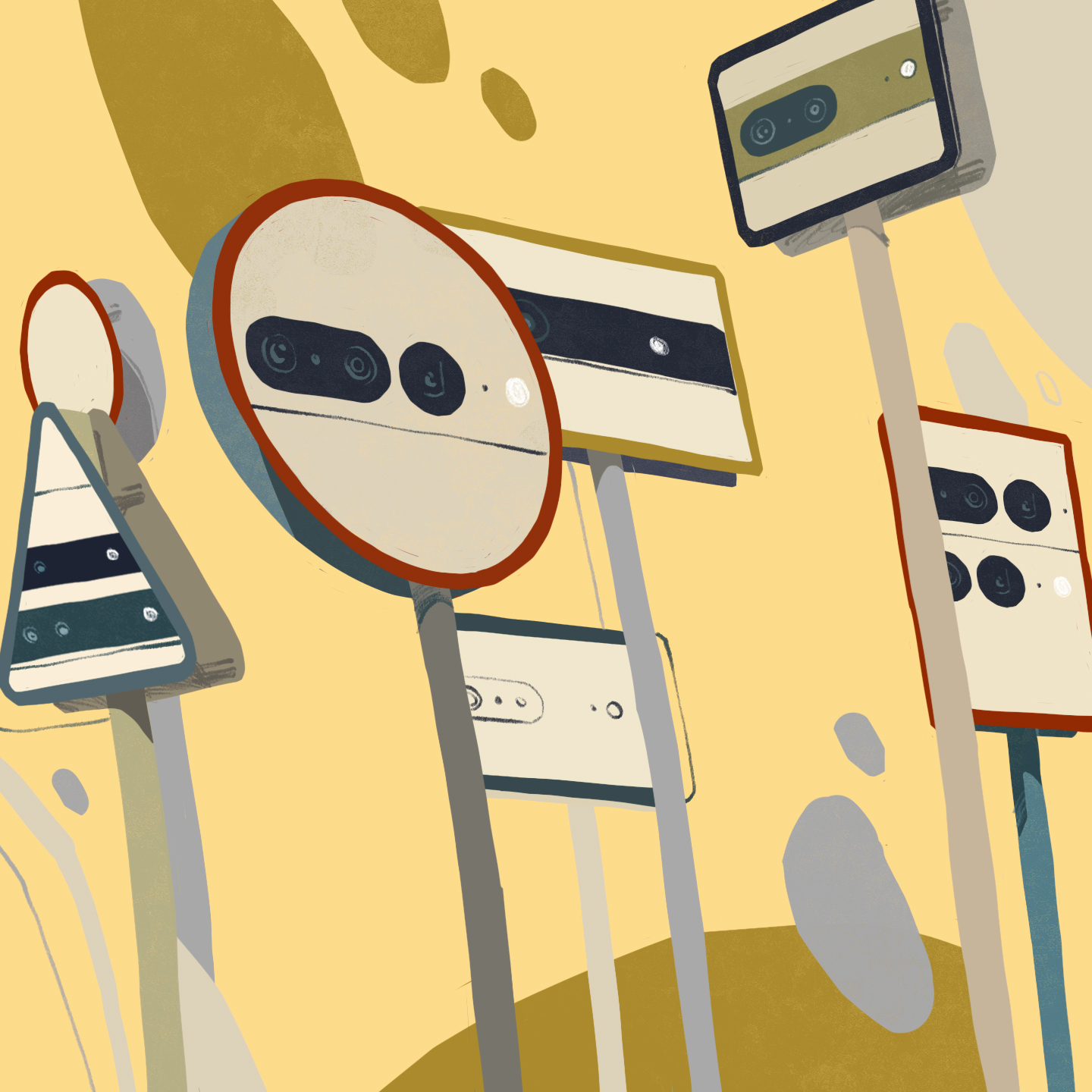 In addition, the main argument in favor of the Pixel 7 is the price. The smartphone is significantly cheaper and more convenient to use compared to its older brother. Here is a link to the review:
And here is the text about the Pixel 6a:
---
I want to thank the friendliest gadget store Biggeek for the sample provided for testing.