Hi all! This is a fresh piece of gaming industry news from the past week. And here you will find a couple of trailers and games that come out next week.
What happened?
Big thief rumors GTA VI
A user appeared on the GTAForums website who published an archive with a whole bunch of videos of presumably gameplay of an early version of GTA VI, dated 2021-2022. And at the time of writing this news, no one erased anything, the video can be easily viewed on YouTube. The total duration of the leaked material is equal to about an hour of various technical gameplay: there are animations, movements, shooting, interaction with NPCs and much more. Rockstar is silent, and journalist Jason Schreier said that he does not yet have data, but, in his opinion, the scale of the leak leaves no doubt that this is not a fake. The author of the publication was not enough and he published about 10 thousand more lines of GTA VI assembly code, to which, according to him, he has access.
State of play
Sony held its presentation of the upcoming State of Play games. First of all, the presentation was dedicated to Japanese developers, although there were other projects. About all the most interesting in order.
Tekken 8 has been announced, the trailer for which was recorded directly on the PlayStation 5 in story mode. At the same time, the game will be released on PC and Xbox Series too, but there is no release date and details yet.
Like a Dragon: Ishin! is an updated version of Yakuza Ishin on Unreal Engine 4, which was previously released only in Japan. By the way, Like a Dragon is its original name, and Yakuza was invented for European and Western countries, so now the series is "returning to the roots." The main character will have to find the killer of his father in order to clear his name. The game takes place in the fictional city of Keogh in the 1860s. Like a Dragon: Ishin! will be released on February 21, 2023 on PC, PlayStation and Xbox.
Apparently, in the footsteps of Ghost of Tsushima, Team Ninja introduced the Rise of the Ronin project. The game takes place in 1863, when Japan began to emerge from isolation after the Boshin Civil War, so European architecture was added to the classic Japanese architecture, and firearms appeared in the combat system. The release is scheduled for 2024 on the PlayStation 5, and also, apparently, on the PC, because the game is marked as a "console exclusive".
Pacific Drive is a first person survival game behind the wheel of a car. Some kind of hell is going on around, and you need to look for resources, strengthen transport, try to dodge monsters and not fall into anomalies and traps. The game will be released in 2023 on the PlayStation 5.
The Project Eve slasher has been renamed Stellar Blade and will become a PlayStation 5 console exclusive. Otherwise, it's still the same "brilliant" girl against huge toothy monsters. The release date is sometime in 2023.
We ended the broadcast with a powerful trailer for God of War: Ragnarök, dedicated to the plot of the game. Some players may feel sick from what they see, because at one point Kratos is fighting two Valkyries at once. And of course, there was no skirmish with Thor. Epic, beautiful, releases as planned – November 9, 2022 on both PlayStation.
military zone
Activision told and showed the details of the multiplayer of the new Call of Duty, dumping everything in a heap in one trailer. The main innovations mainly affected Warzone 2.0: players will be able to dive, swim, and even shoot underwater, although the ballistics will be different there. With the advent of water, water transport will also appear, since the new map of Al-Mazra is many times larger than the previous ones. We also added variety to the narrowing of the zone – now in the later stages it will split and merge to add even more dynamics to the battle. Some loot spots will be guarded by NPC enemies. The developers also confirmed the DMZ mode for Warzone 2.0 – in it, in addition to each other, players will have to fight NPC units, but they will talk about it later.
As for the standard multiplayer of Modern Warfare II, it will have a third-person mode, maps with water, as well as cooperative missions for two players. Judging by the beta, which takes place this weekend and next, the gameplay is similar to Modern Warfare 2019. Warzone 2.0 launches November 16th and will be free to play.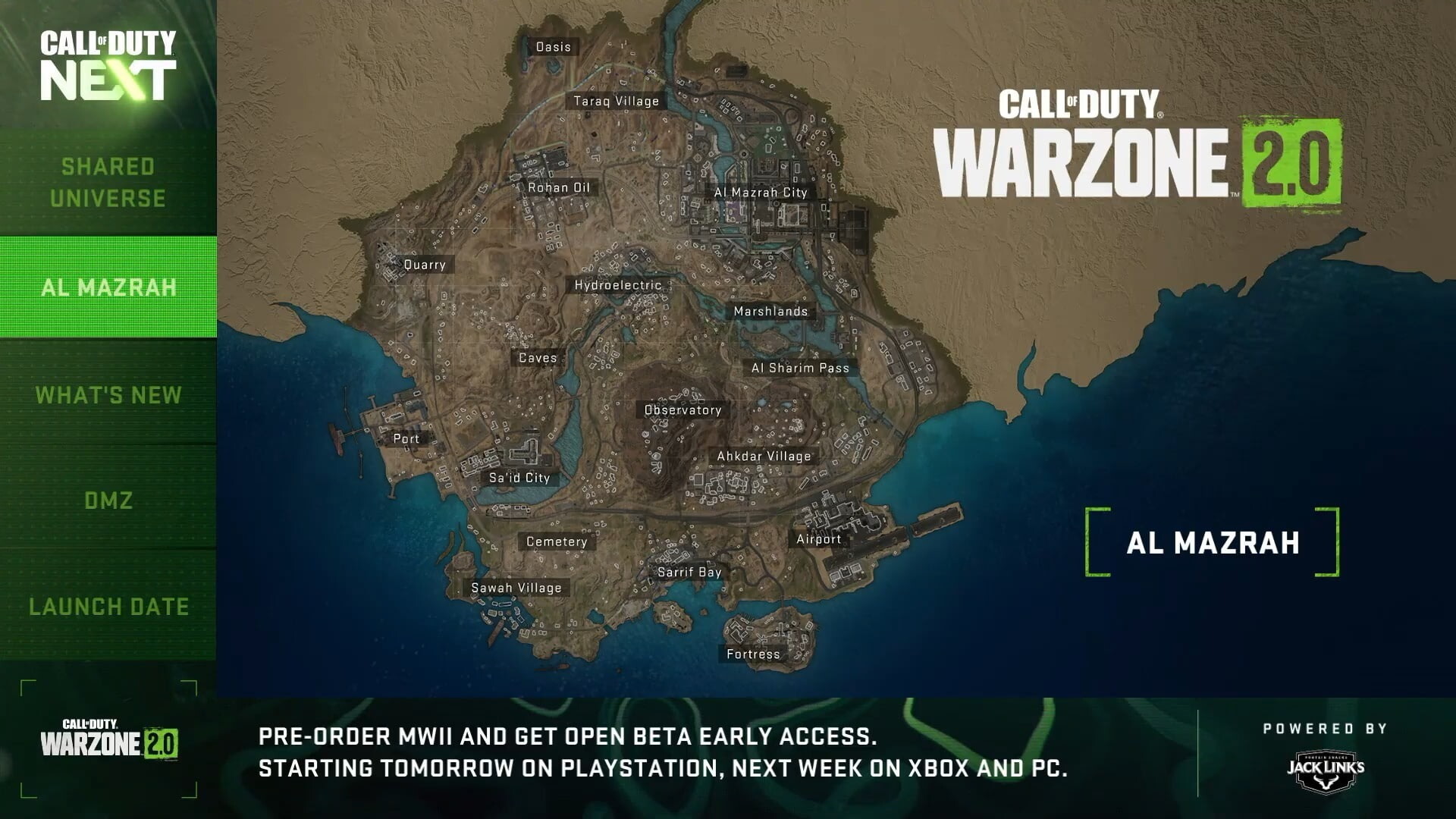 And another multiplayer is Call of Duty: Mobile Warzone. His gameplay, unfortunately, was not shown, but they said that up to 120 players will participate in battles and he will receive cross-progress with Modern Warfare II and Warzone 2.0. Mobile Warzone is due out in 2023 for iOS and Android.
street finder
At the Tokyo Game Show 2022, Capcom also showed and told the details, but about Street Fighter 6. In the story company, you will be allowed to create your own character and customize it quite flexibly. In addition, a variety of clothes are available that will improve your performance. You need to unlock it in the local hub, which you have to explore. Having met one of the heroes of the game there, you can learn new tricks and take part in tournaments. Of course, they will let you fight for the old and new heroes of the series, of which there will be 18 at the start. There will also be battles with challenges and modifiers, and where without the good old "beating transport".
Street Fighter 6 is due out sometime in 2023 on PC, PlayStation, and Xbox Series. For everyone who can't wait, the closed beta test will run from October 7 to 10.
Short events
Some news in one line. They are interesting but short:
The Legend of Zelda: Tears of the Kingdom (the sequel to Breath of the Wild) will release on May 12, 2023.
PlayStation VR games will not work on PlayStation VR2.
On October 18, The Sims 4 will go shareware.
Dilogy Judgment released on Steam.
Bonnie Ross, founder and CEO of 343 Industries (creators of Halo Infinite), is leaving the company after 15 years.
It Takes Two will release on Switch on November 4, 2022, and Sifu on November 8.
Finally officially announced the re-release of GoldenEye 007, which has been rumored for a long time. The game will be released on Xbox (in Game Pass) and Switch, but there is no exact date yet.
Resident Evil 4 remake coming to PS4
The servers of the first Overwatch will shut down on October 2.
New heroes in Overwatch 2 will be issued only through the battle pass.
Kojima Productions is teasing something with a photo of an unknown girl: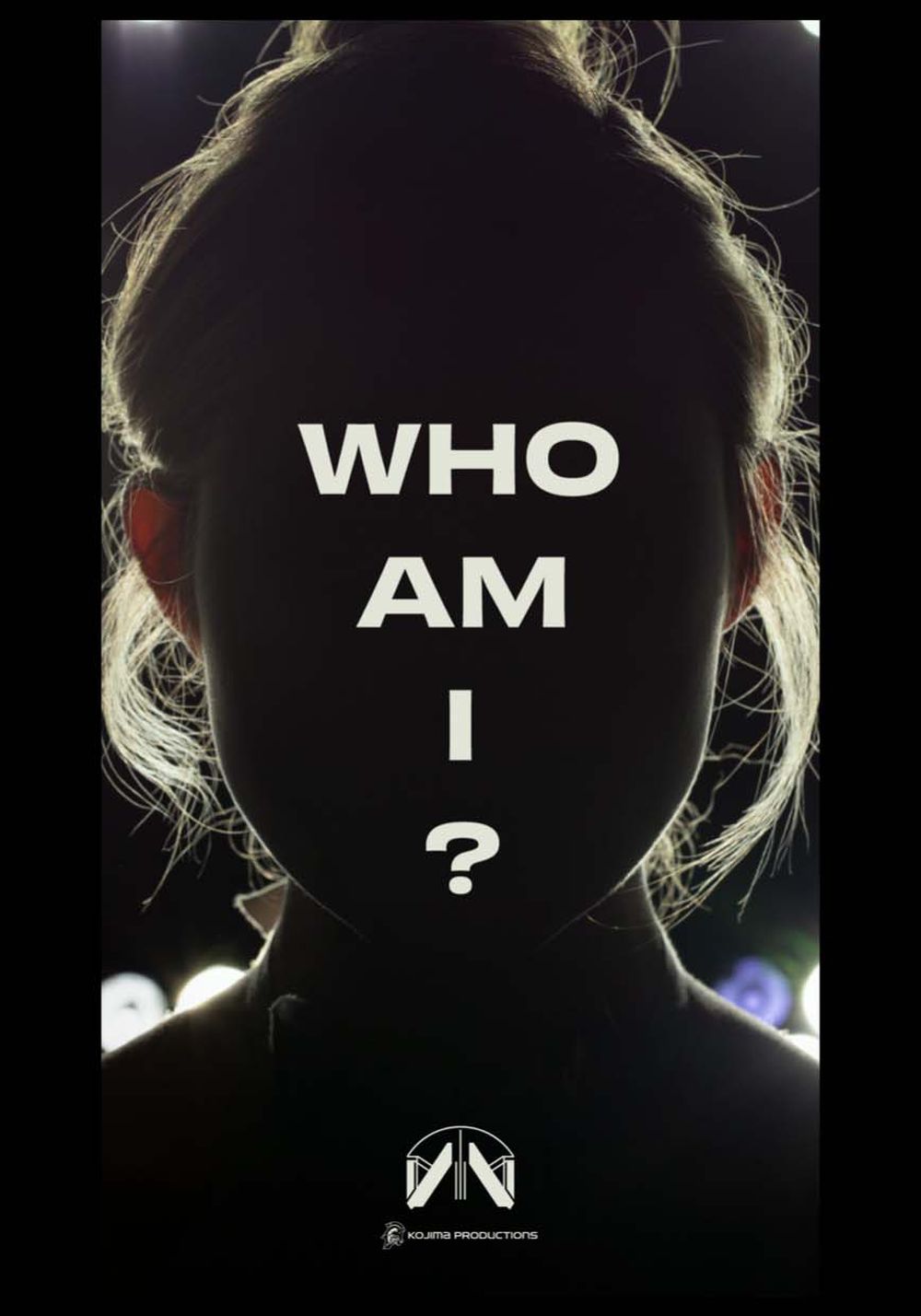 Also this week we talked about the table in the style of Cyberpunk 2077:
What have they shown?
Trailer with the release date of Uncharted: Legacy of Thieves Collection on PC – October 19:
Gameplay of the new heroine of Overwatch 2 – Kiriko:
New trailer for The Legend of Zelda: Tears of the Kingdom:
Bayonetta 3 Gameplay:
Like a Dragon 8 announcement:
What to play?
September 19
Return to Monkey Island (PC) – the return of the classic quest of the 90s. Return to Monkey Island will continue the plot of the first two games, and the authors of the original had a hand in its creation. You play as Guybrush Threepwood, who is very eager to become a pirate.
September 22nd
No Place for Bravery (PC, Switch) is a brutal isometric action-RPG about a father who goes in search of his daughter. There is a lot of rolling, dodging and cutting.
Slime Rancher 2 (PC, Xbox Series X) is a cute puzzle game about a farm of funny creatures called slimes.
Serial Cleaners (PC, PlayStation, Xbox, Switch) is a specific stealth puzzle where you have to clean up crime scenes behind killers and assassins. Hide from the cops, clean the floors, destroy the evidence and try to keep everything clean and tidy.
Session: Skate Sim (PC, PlayStation, Xbox) – the skateboarding simulator is finally out of early access for release. At your disposal is a small city where you are free to ride and have fun as you want. Do tricks, record them on camera and don't be afraid to fall.
23 September
Prodeus (PC, PlayStation, Xbox, Switch) is another game that is leaving Early Access for release. Prodeus is a classic first-person doom shooter with tons of monsters, gore, and a pretty interesting visual style.
---
That's all, see you next week!