After another package of sanctions, the applications of Tinkoff Bank, as well as Zenit, Livoberezhny, Primorye and Uralsib disappeared from the App Store.
By tradition, the iMazing application, which was previously actively used to restore applications like Alfa Online or Sberbank Online, will help us. Application can be downloaded HereYou don't have to buy the paid version, everything works in the free version too.
We tell you what to do.
Connect the iPhone where you will put the application to the computer via cable. Open the iMazing application, select the device in it. The application will request access to the iPhone, click "Trust". Go to the Application Management section. You need to specify the username and password from the Apple ID through which this application was downloaded. It doesn't matter if this account is yours or someone else's, the main thing is that the program has previously been downloaded and installed through this Apple ID.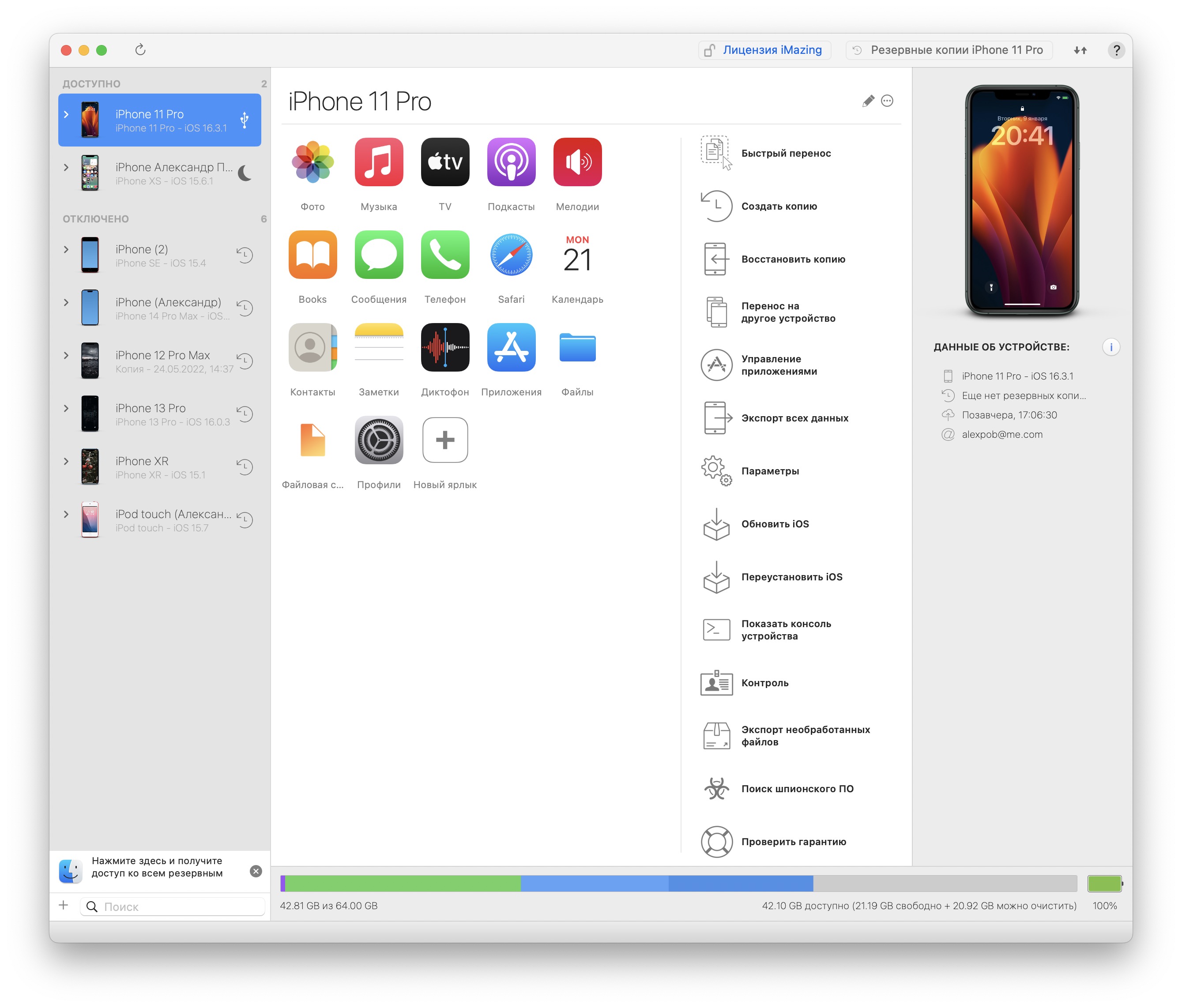 Select the "Media Library" item, there will be all the applications available for installation. Right-click "Upload to Library" or simply click on the cloud icon.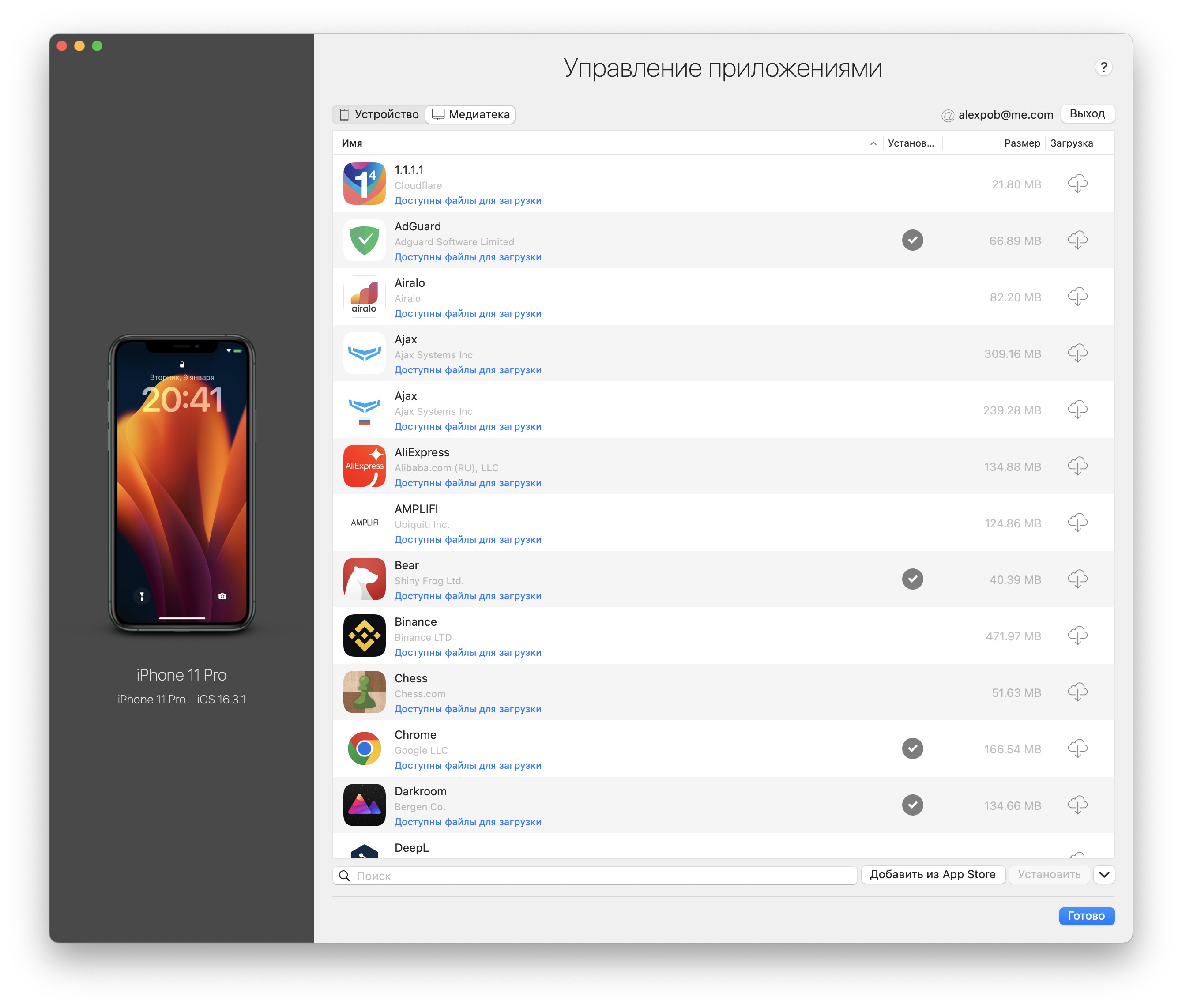 After that, wait until the application is downloaded, and then click on the "Install" button. The app will appear on the connected iOS device.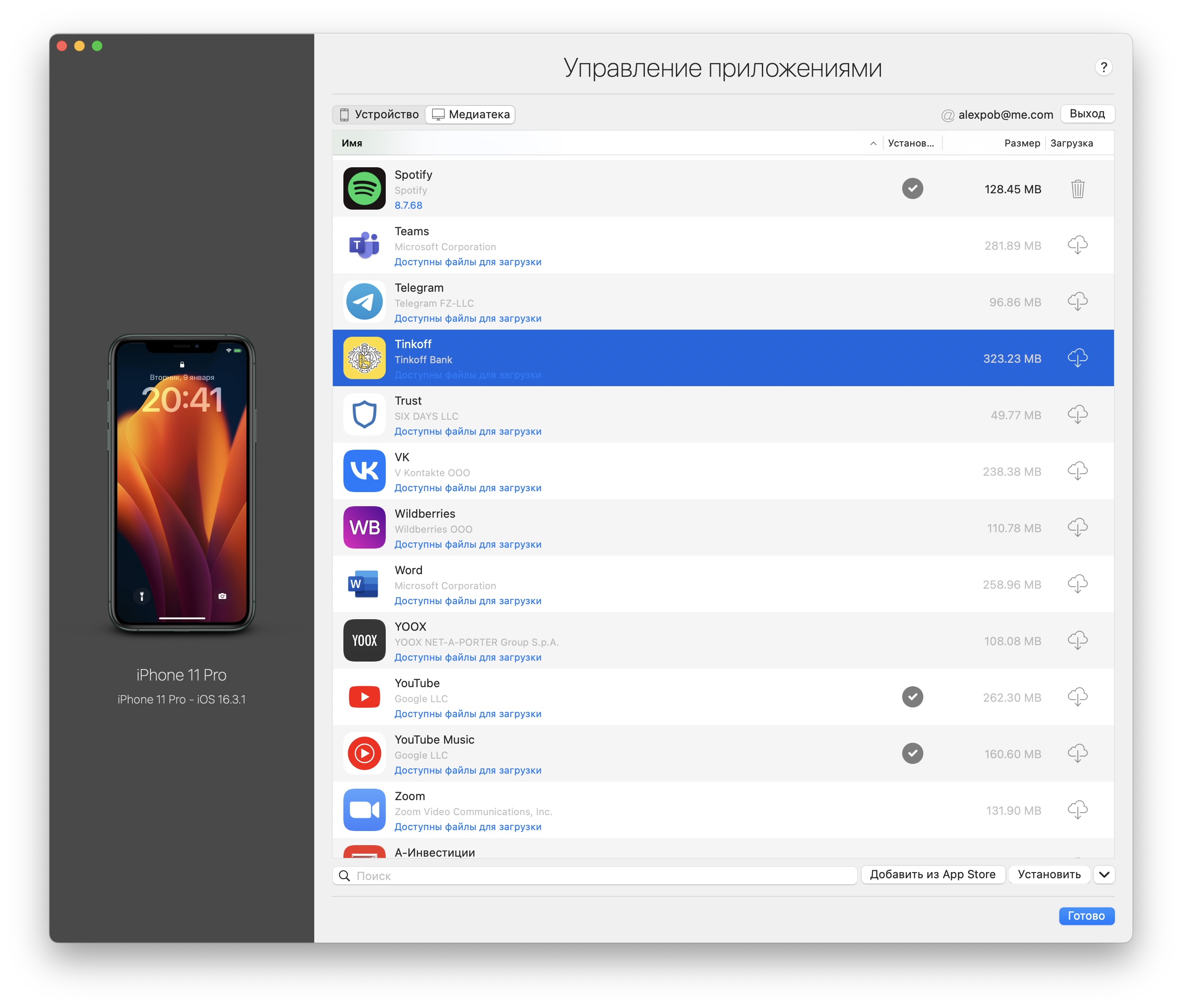 If you are downloading the application from someone else's account, you will need to enter the username and password of this Apple ID before launching the program.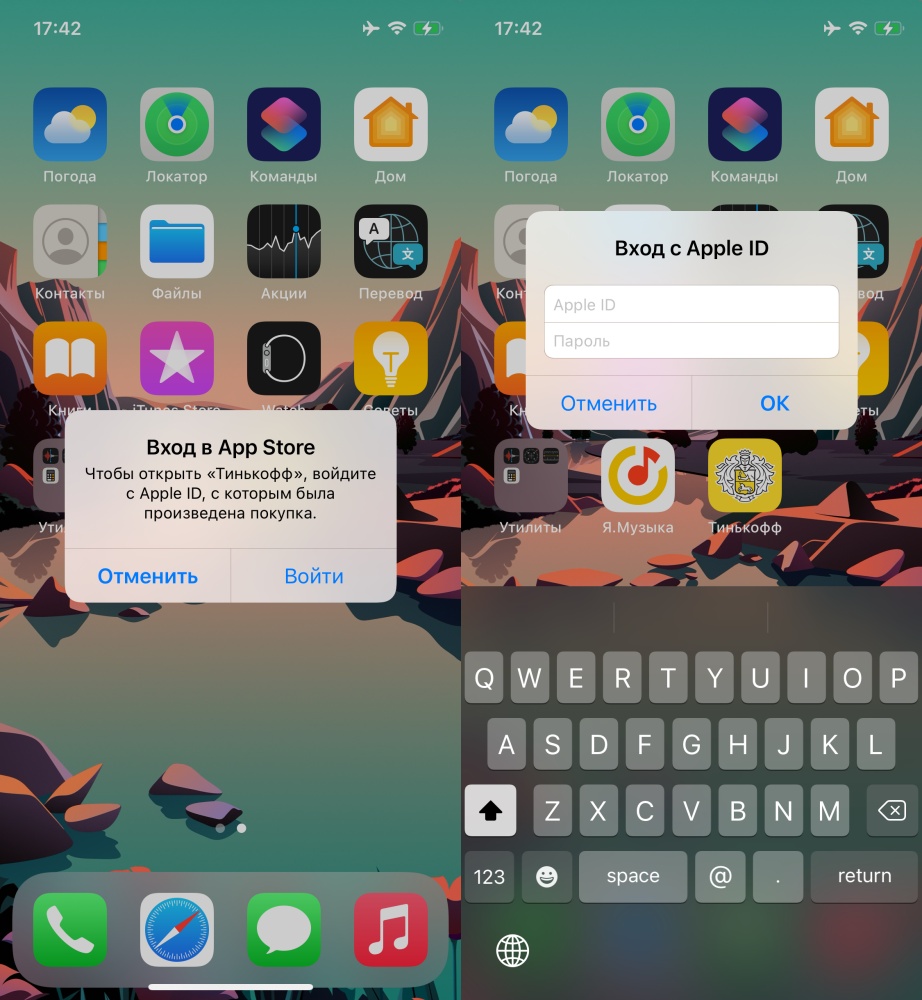 If everything is in order, then return your account for further use of the App Store. Open on the iPhone "Settings" → "Apple ID profile" (the first item in the list) → "Content and purchases" → "Sign out". Then enter your Apple ID details.