Intel has announced the Intel NUC 12 Enthusiast, a relatively small nettop in which gamers might be interested. There are several interesting points here. For example, a relatively compact body: 230 × 180 × 60 mm (without stand), that is, 2.5 liters.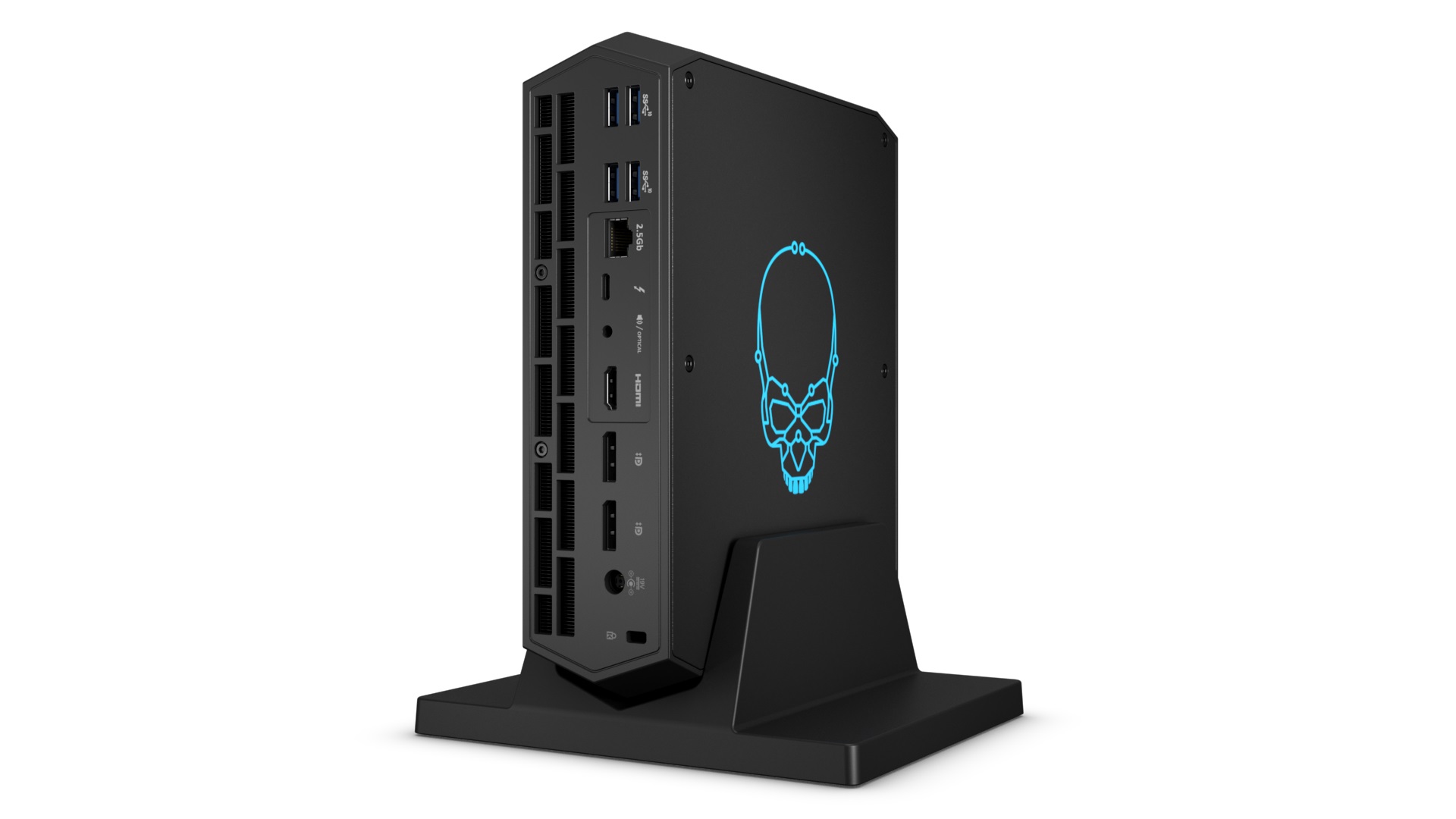 However, there is a small problem: the 330W external power supply is close in size to the dimensions of this computer. Here I have a gaming Intel NUC L10 Hades Canyon connected to the TV at my house, and there is just a massive PSU.
The second feature of the Intel NUC 12 Enthusiast is that it runs on an Intel i7-12700H processor, which is a mobile processor with 14 cores and 20 threads. It supports overclocking up to 4.7 GHz.
The third feature: it has its own Intel Arc A770M graphics processor with 16 GB of GDDR6 video memory. And this seems to be the first computer to receive it.
The computer has many ports for all occasions. Here is a photo of the back panel:

In addition to the standard six ten-gigabit USB Type-A 3.2 Gen2, there is HDMI 2.1 that supports 4K60, two DisplayPort 2.0 ports, and two Thunderbolt 4 ports.
The computer comes in two versions. The first is the Intel NUC 12 Enthusiast Mini PC (NUC12SNKi72). And there is 16 GB of RAM (two 8 GB sticks) of DDR4 type at 3200 MHz. A 1TB PCIe Gen4 NVMe SSD is also installed. In parsing, such a computer looks like this: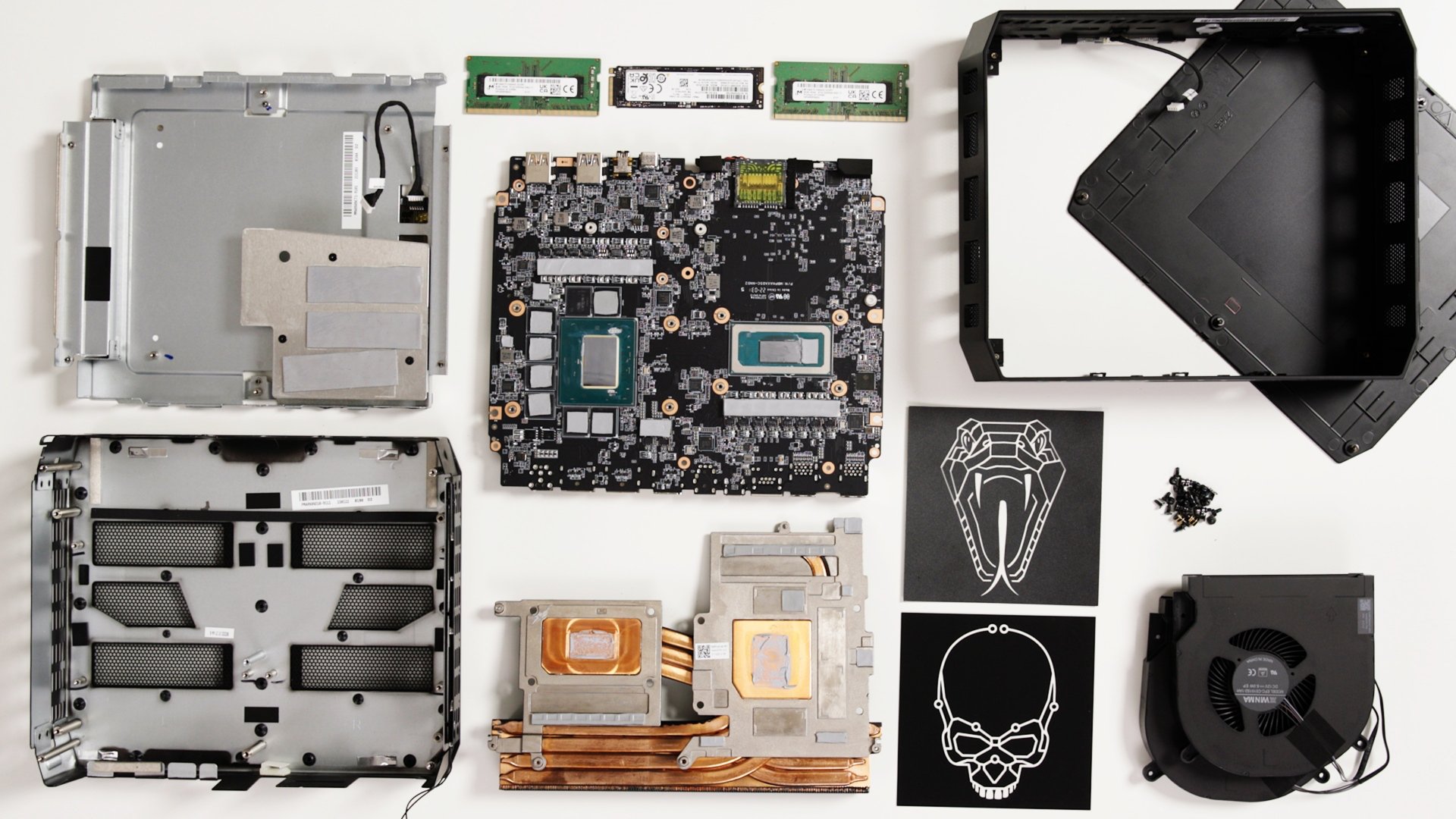 The second version is the Intel NUC 12 Enthusiast Kit (NUC12SNKi72). And then, the user himself decides what kind of memory to put him. For example, it can supply up to 64GB of DDR4-3200MHz SODIMM RAM. There are two slots for this. It can also install three SSDs. There are three M.2 PCIe slots, two of which support Gen4 NVMe.
Both computers will be available for purchase in September. The price ranges from $1,180 to $1,350 before state taxes.