Intel has published a video announcing the characteristics of three graphics cards designed for desktop PCs. These are the Arc A580, A750, and the flagship A770:
So far, we have only listed the main characteristics. The main thing that unites the new items is the ACM-G10 graphics processor, on which all three video accelerators are built. However, there are many more differences.
Arc A580 received a GPU consisting of 24 Xe cores, the same number of ray tracing units, and 384 XMX matrix engines. The A580 runs on 8GB GDDR6 with 512GB of bandwidth. Frequency – 1700 MHz. An analog of this card is called the NVIDIA RTX 3050.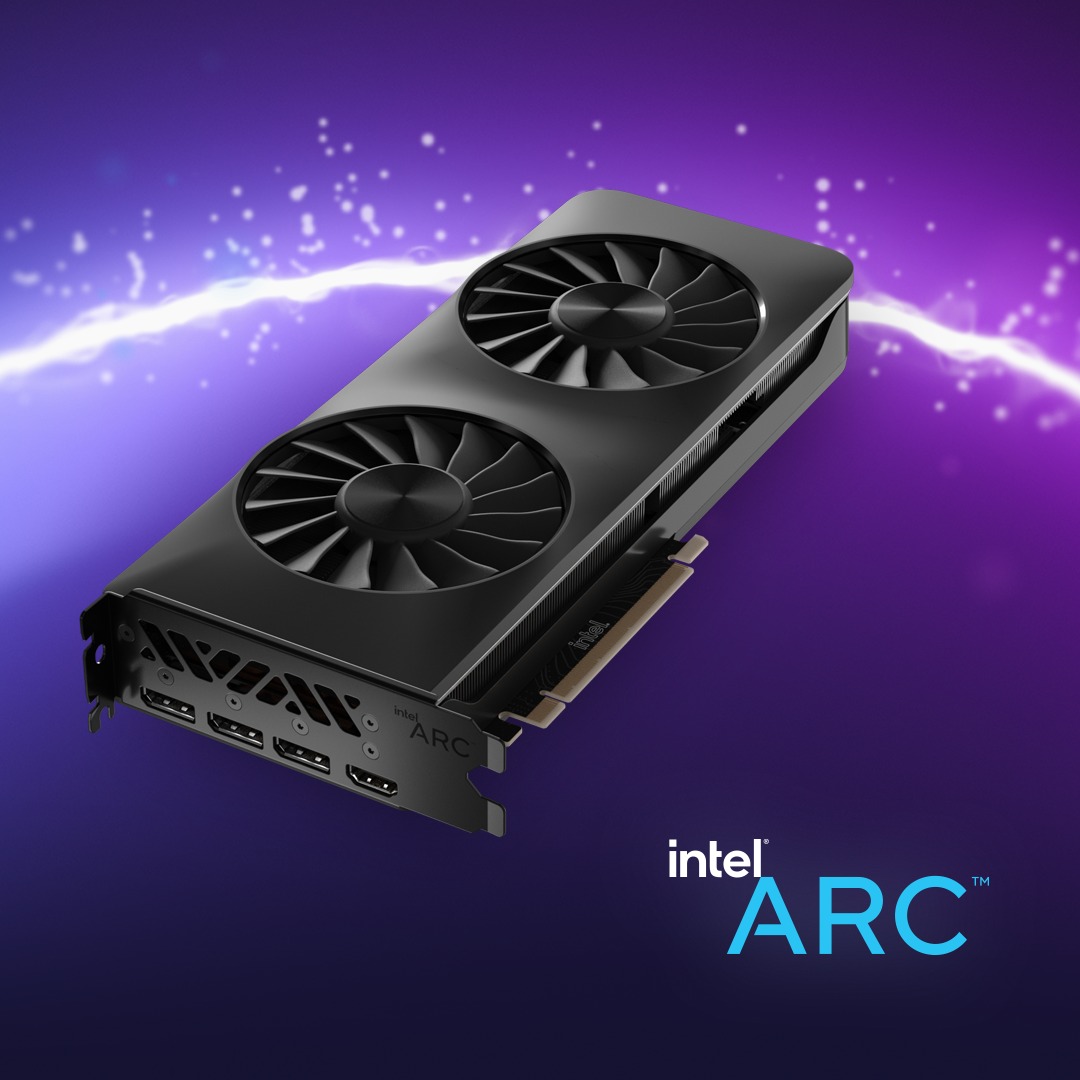 Arc A750 has the same ACM-G10 GPU but more cores: 28 pieces. There is the same number of ray tracing units – 28, but the number of matrix XMX engines has increased significantly – 448 pieces. There will also be 8GB of GDDR6 RAM with a bandwidth of 512GB. Frequency – 2050 MHz.
By the way, earlier, this card was compared with the RTX 3060: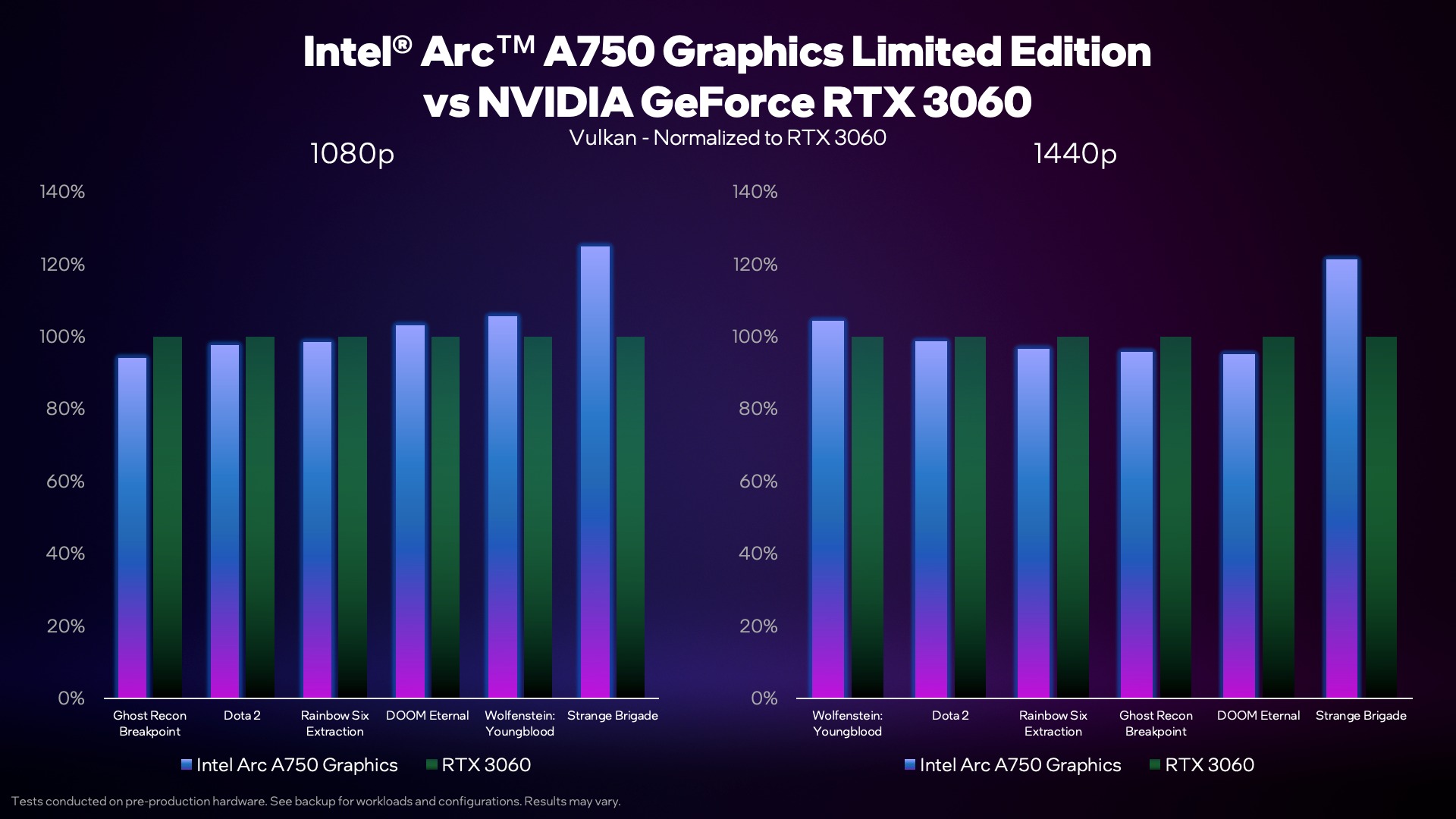 The flagship Arc A770 graphics card is more excellent than the previous ones. It has 32 processor cores and a ray tracing unit. There are 512 matrix XMX engines at once. Buyers will be available in both 8 and 16 GB GDDR6 memory versions with a bandwidth of 512 to 560 GB. Frequency – 2100 MHz.
So far, official prices are known only for the first two video cards. The Intel Arc A580 is $280, and the Arc A750 is $350. This is roughly in line with the RTX 3050 and RTX 3060, the two cards' competitors.