Research agency Counterpoint Research consideredwhich smartphones shipped the most in 2022. In the top ten, there are eight iPhones and two Samsung starting lines at once – Galaxy A13 and Galaxy A03 for $150 and $100, respectively.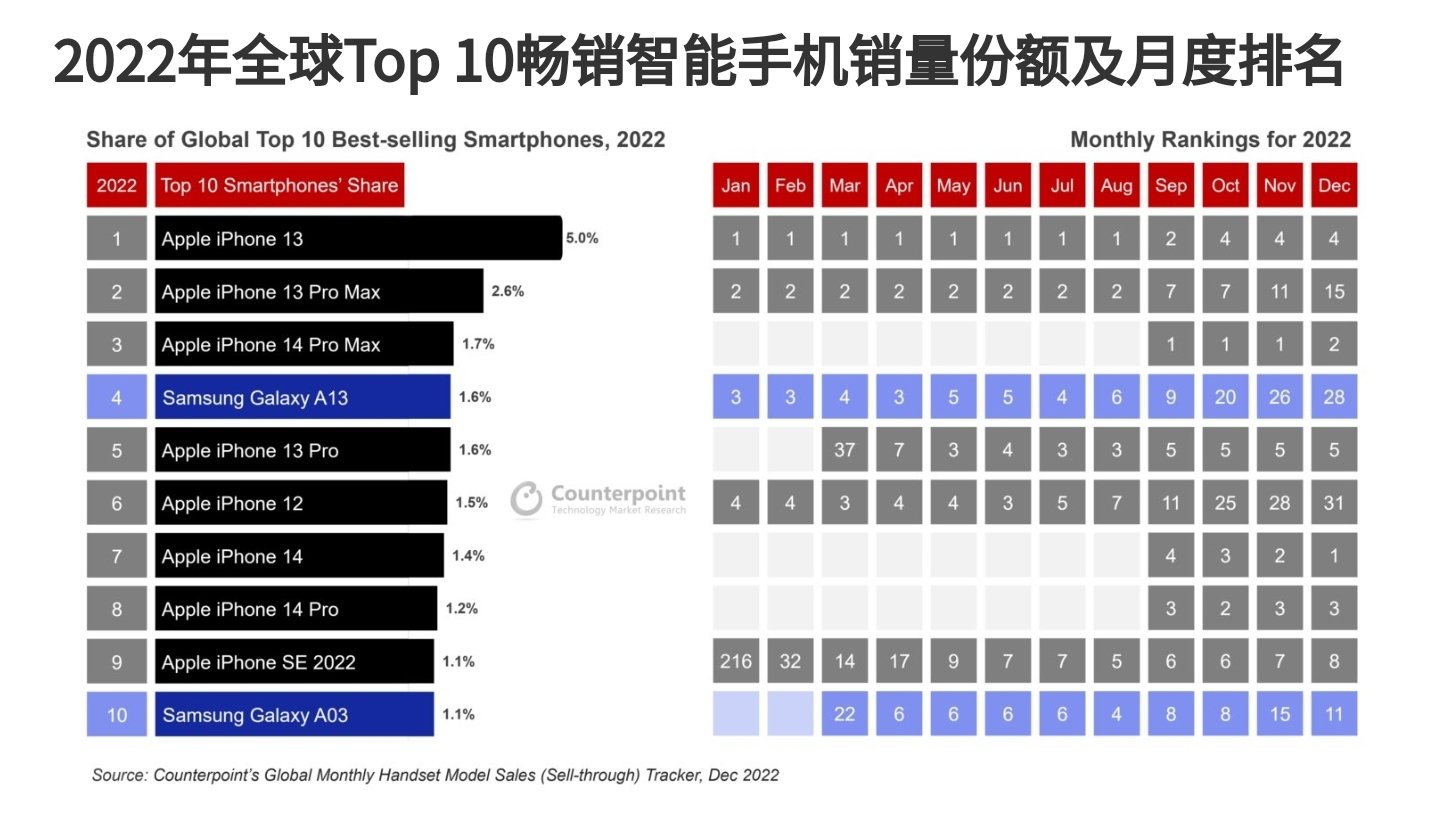 For the first eight months, the leadership was confidently held by the iPhone 13. It was followed by the iPhone 13 Pro Max. But with the onset of September, they were displaced. The first place was taken by the iPhone 14 Pro Max, holding it until November. Then there is a decline due to covid restrictions in China. Then Foxconn could not produce enough models.
At the same time, since December, we can see how the iPhone 14 began to gain an audience. Small differences from the "trinashka" did not interest buyers – they want more of the newest iPhones.
The iPhone SE is interesting in this ranking. Although there is a note that we are talking about the 2022 model, but, apparently, it is still about the previous version too. And even the oldest useless iPhone from the last millennium is still needed by someone. Here are miracles!