After the presentation of the new iPhones, the owners of the iPhone 13 breathed a sigh of relief: the iPhone did not turn into a pumpkin. The differences between the old and the new generation are cosmetic. Therefore, without much thought and reflection, we turn to comparison.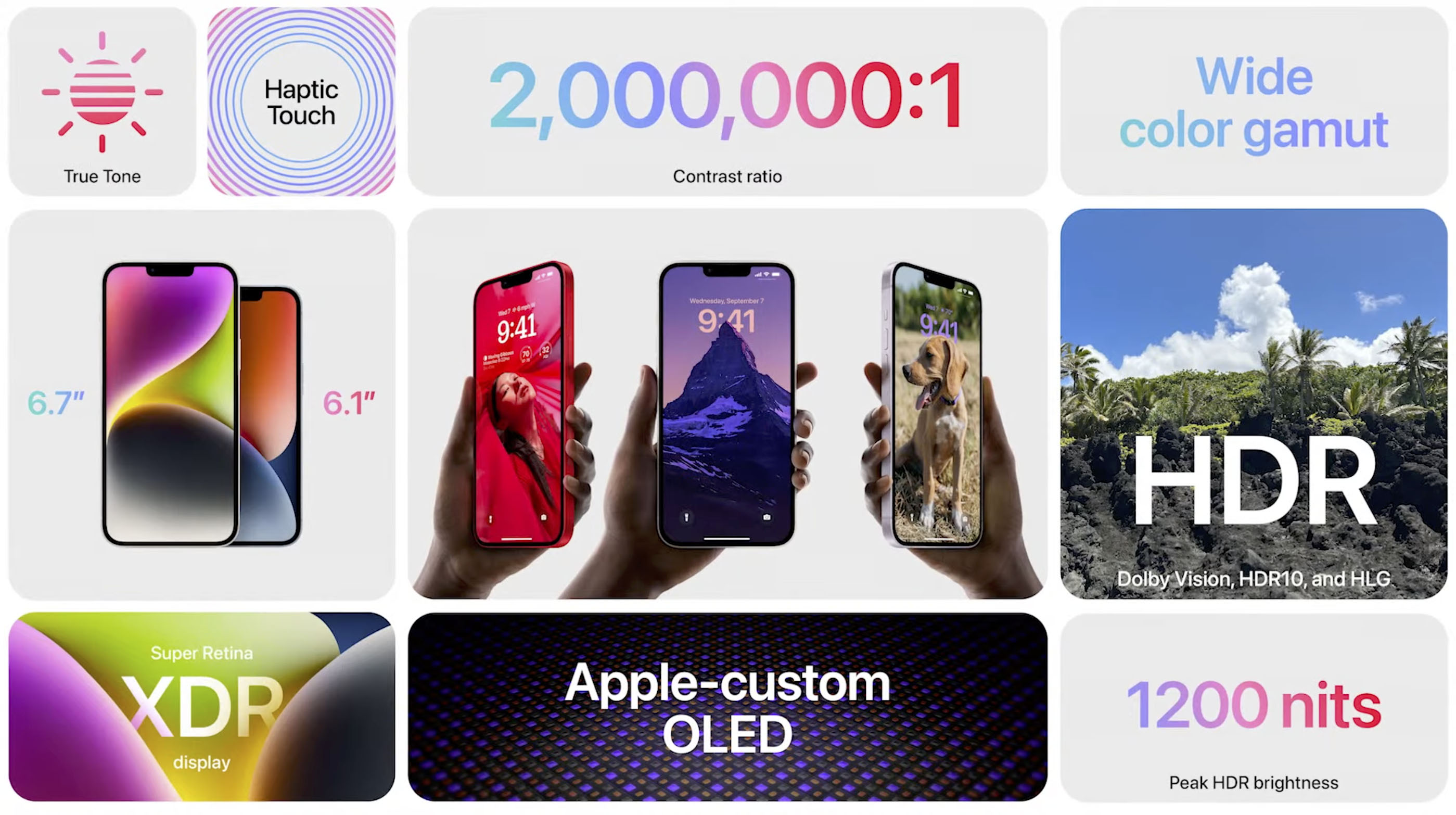 Design
The dimensions of smartphones have not changed much, but Apple has worked on the thickness of the case. The difference of 0.15 mm and 2 g weight in use is insignificant. However, there is a possibility that cases for the iPhone 13 will not fit the iPhone 14. But this still needs to be checked.
The materials are the same: an aluminum frame on the sides and Ceramic Shield glass covers the screen. But no more iPhone 14 mini, the little brother became part of history, and the existence of small smartphones was put an end to. Its antipode appeared at the presentation – the iPhone 14 Plus with a large 6.7-inch screen. IP68 protection against dust and moisture has been preserved.
The color scheme of the new series consists of five colors: Starlight (aka white), Midnight (black), blue, lilac, and red (PRODUCT)RED.

For the iPhone 13, at the time of the start of sales last year, a palette of five colors was also offered, but after six months, an additional color appeared. Thus, the iPhone 13 is now available in six colors: white, black, blue, pink, red, and green.