Microsoft released the sale of Windows Dev Kit 2023. We would probably overlook it because, as the name implies, it is designed for developers. But one fact still made us pay attention to it: this computer is based on ARM.
Windows Dev Kit 2023 was introduced back in May. Then it was called Project Volterra. Now it comes in only one version:
Snapdragon 8cx Gen 3;
32 GB of RAM;
512 GB built-in;
support for Wi-Fi 6, there is Ethernet;
three USB Type-A ports, two USB Type-C ports, and one mini-display port.

The computer can work with three displays of the unnamed resolution but only two 4K at 60 Hz.
Especially for this devkit, Microsoft has released preliminary versions of several essential tools rewritten for the ARM architecture. These are Visual Studio 2022, Windows App SDK, and libraries for it VC++ and .NET 7, Azure. Teams, Arm64 Office, Edge, Endpoint Defender, and OneDrive Sync native apps have also been released for convenient work.
One of the main advantages was using the neuro processor to accelerate AI and ML workloads without compromising application performance.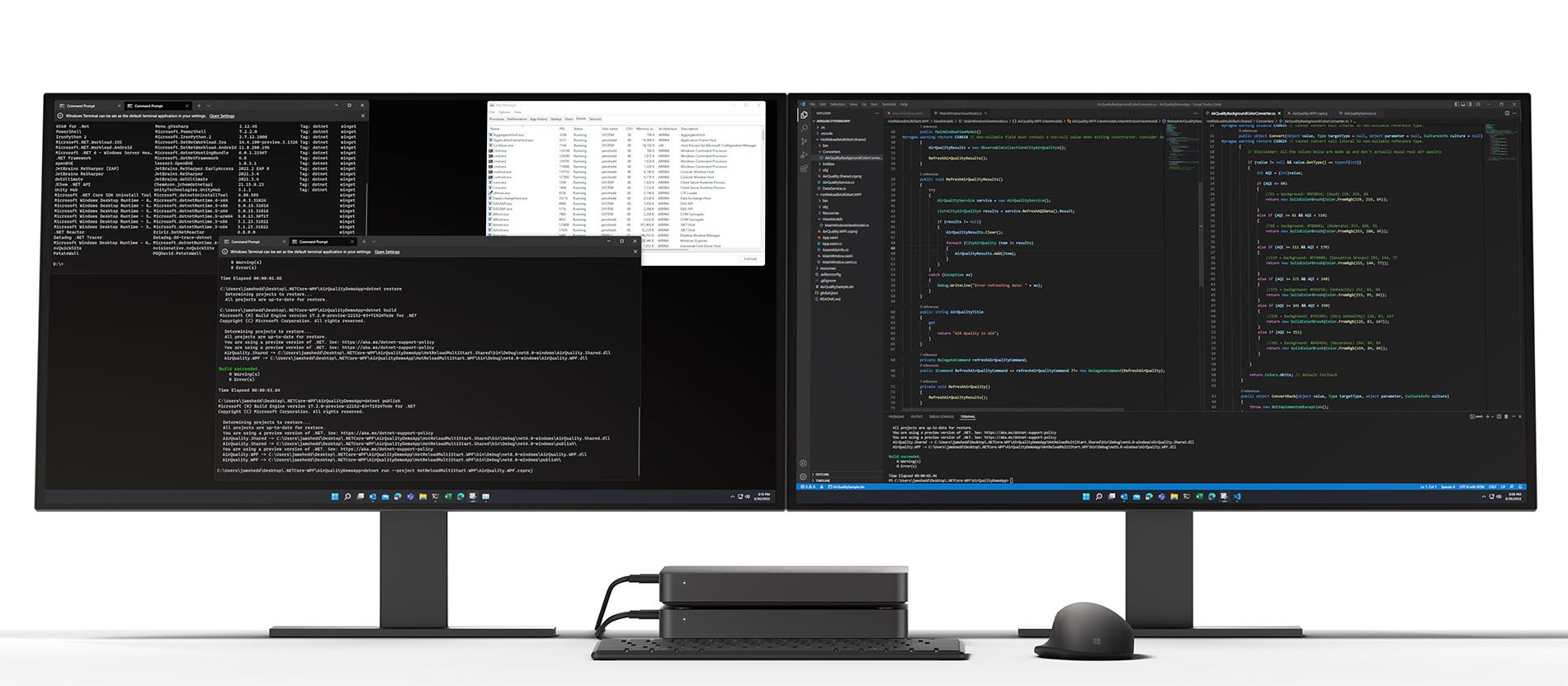 The release of this computer is interesting for one thing: Microsoft has been selling devices on ARM for a long time. And their main problem is the lack of native software and poorly working emulation, which does not allow running 64-bit x86 applications.
Windows Dev Kit 2023 is now available to the public. Anyone can buy it. In the US, the price before taxes is $599. In Europe – 600 €.