The Apple Magic Mouse is a wildly uncomfortable mouse. Every time I had to use the mouse, I experienced discomfort. Well, only the lazy did not joke about charging through Lightning.
MouseBase is an ergonomic grip base that turns the Magic Mouse into a comfortable mouse.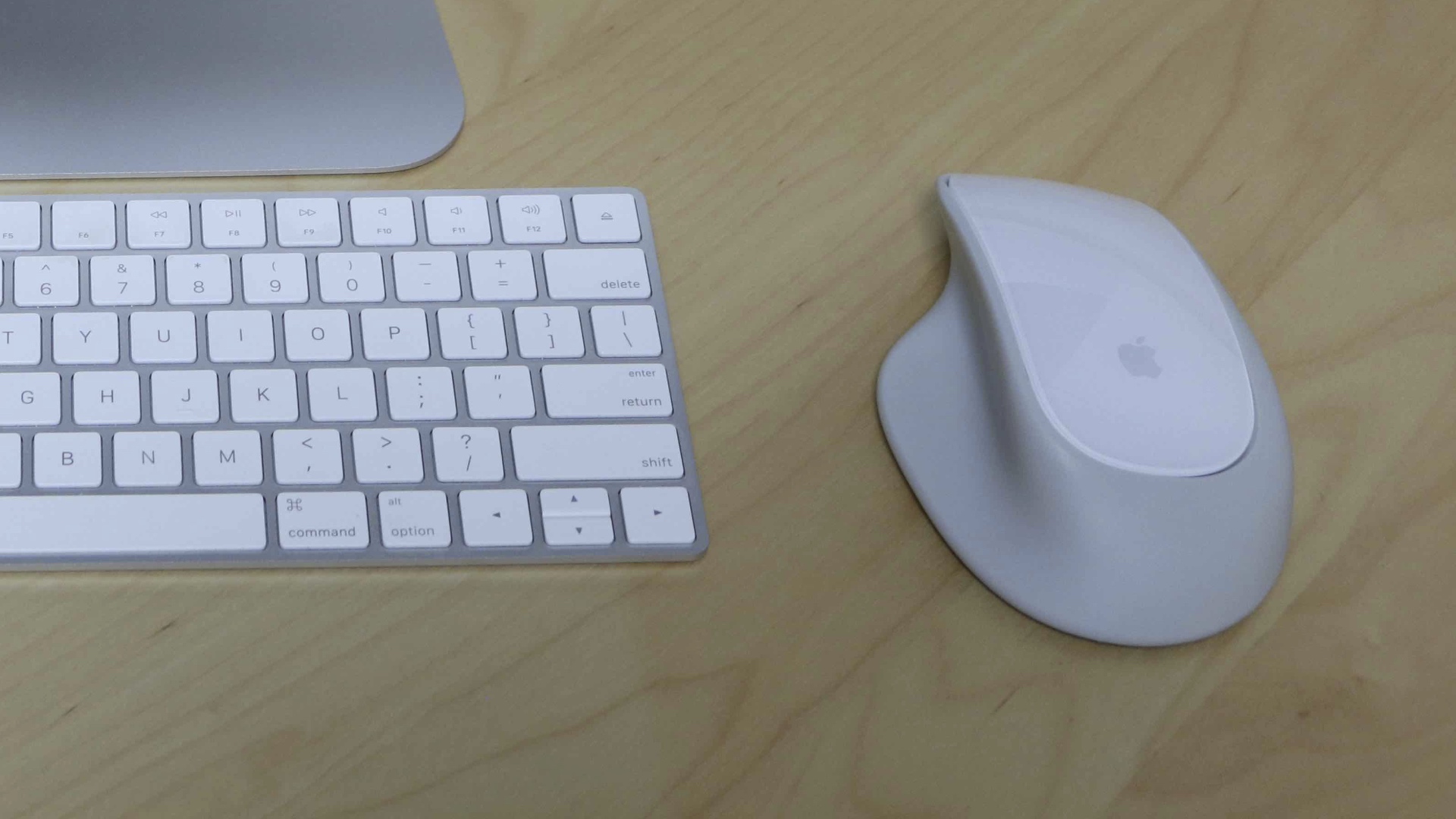 MouseBase is only suitable for Magic Mouse 2 with Lightning connector, which has been released since 2015. base stands $30 and available to order on Amazon.
Unfortunately, it was not possible to move the Lightning port to a convenient place: the mouse does not work while charging, so the manufacturer refused this in order to reduce the price.