Hi all! This is a fresh piece of gaming industry news from the past week. And here you will find a couple of trailers and games that come out next week.
What happened?
Finals
We have already talked about the Embark studio more than once – it was created by people from DICE (the developers of Battlefield), and their debut game was supposed to be ARC Raiders, announced at the end of 2021. But their other project will be ready a little earlier, so Embark switched to it and now made an official alpha test announcement, showing some THE FINALS gameplay.
You have to take part in the show of the same name, where fighters fight for the love of fans and the support of sponsors – the latter are somehow tied to the character customization system. In appearance, this is another "royal battle", but the developers have their own trump card – destructibility. According to them, you can play covertly, or you can smash buildings with enemies inside to pieces, since there will be an extensive arsenal for this. Also, players will have access to unusual devices: the trailer showed both the classic grappling hook and zipline, and a cannon that shoots quick-drying foam.
The set of weapons and gadgets depends on the selected build: the easy one relies on speed, stealth and close combat; medium – something like an attack medic, and heavy – explosions and damage. The alpha test began on September 29th and will end on October 3rd on PC only. The full version will also be released on consoles, and will be distributed on a shareware model.
monster hunters
Electronic Arts and Omega Force have announced Wild Hearts. The events take place in the fantasy world of Azuma, inspired by feudal Japan. The once peaceful giant beasts that inhabited these lands have gone mad and are destroying everything around. You have to return peace to Azuma, destroying especially violent creatures along the way.
You can play alone or in a group of up to three people. The world of the game is not open, but is divided into large zones that can be explored. In addition to melee weapons, you will have magic and clever traps at your disposal. And all this, by the way, very much looks like Monster Hunter. The developers have previously worked on Dynasty Warriors and Samurai Warriors, while Electronic Arts will only publish the game through its Originals program, in which it collaborates with other studios. Wild Hearts is due out February 17, 2023 for PC, PlayStation 5 and Xbox Series.
look at space
The authors of the Dead Space remake have published several new screenshots, and also shared a couple of details. They understood that Dead Space had a lot of fans during this time, whom they definitely would not want to disappoint. Therefore, the studio Motive gathered a "people's council" of hardcore fans of the game. With them, the authors try to consult on many issues and recognize that the vision of the developers is not always correct.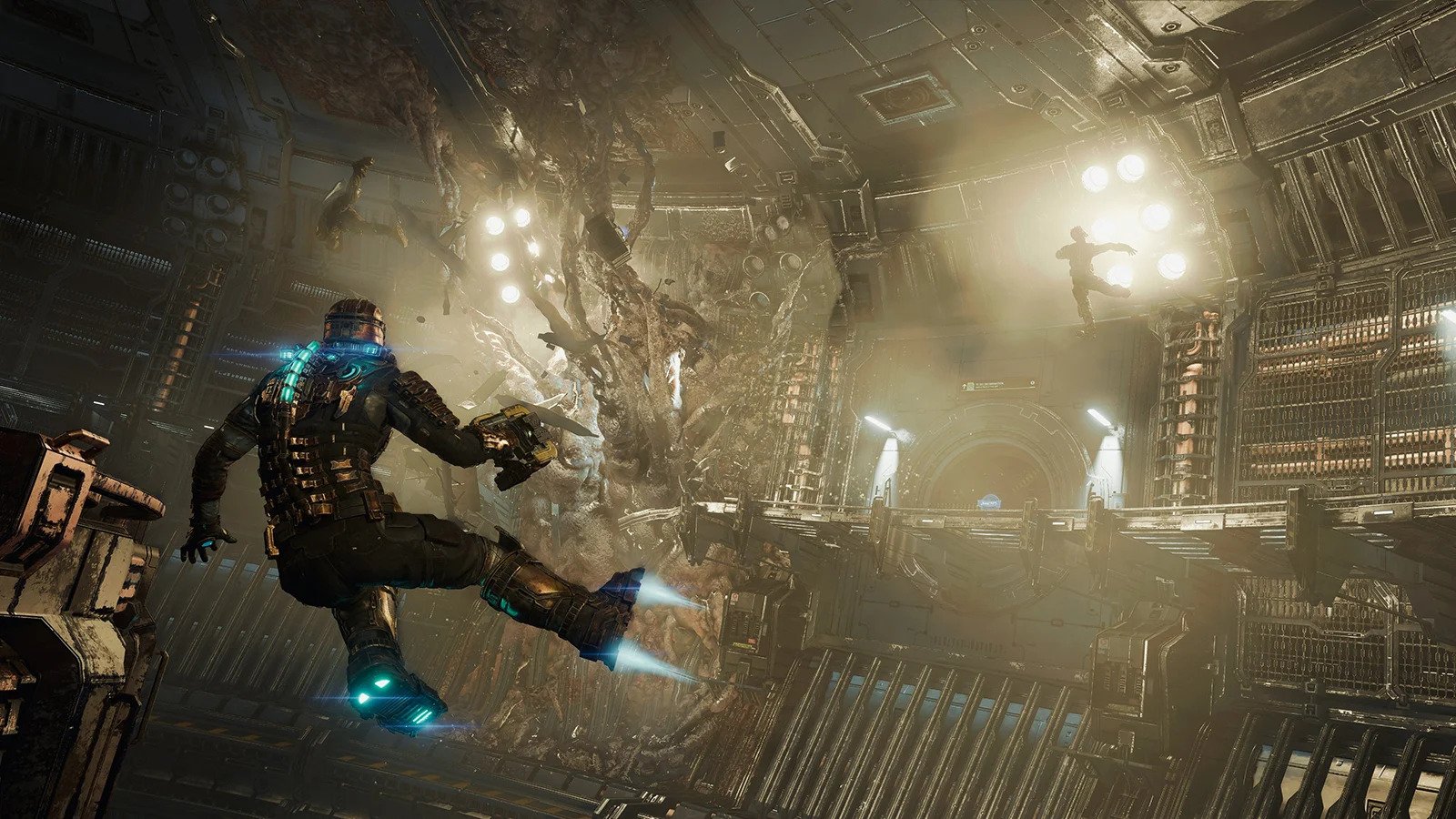 Also, the studio decided to take into account not only the events of the first part, but also take into account the entire franchise, which also includes comics. For example, in the Dead Space remake, Isaac Clarke will speak. But the coolest thing is that the new engine allows you to make the game seamless: that is, you can go through it from beginning to end without seeing a single loading screen. Unless, of course, you die.
Dead Space Remake release date is January 27, 2023 for PC, PlayStation 5 and Xbox Series. The gameplay of the game should be shown on October 4 – fans dug up this information by deciphering the ARG riddle.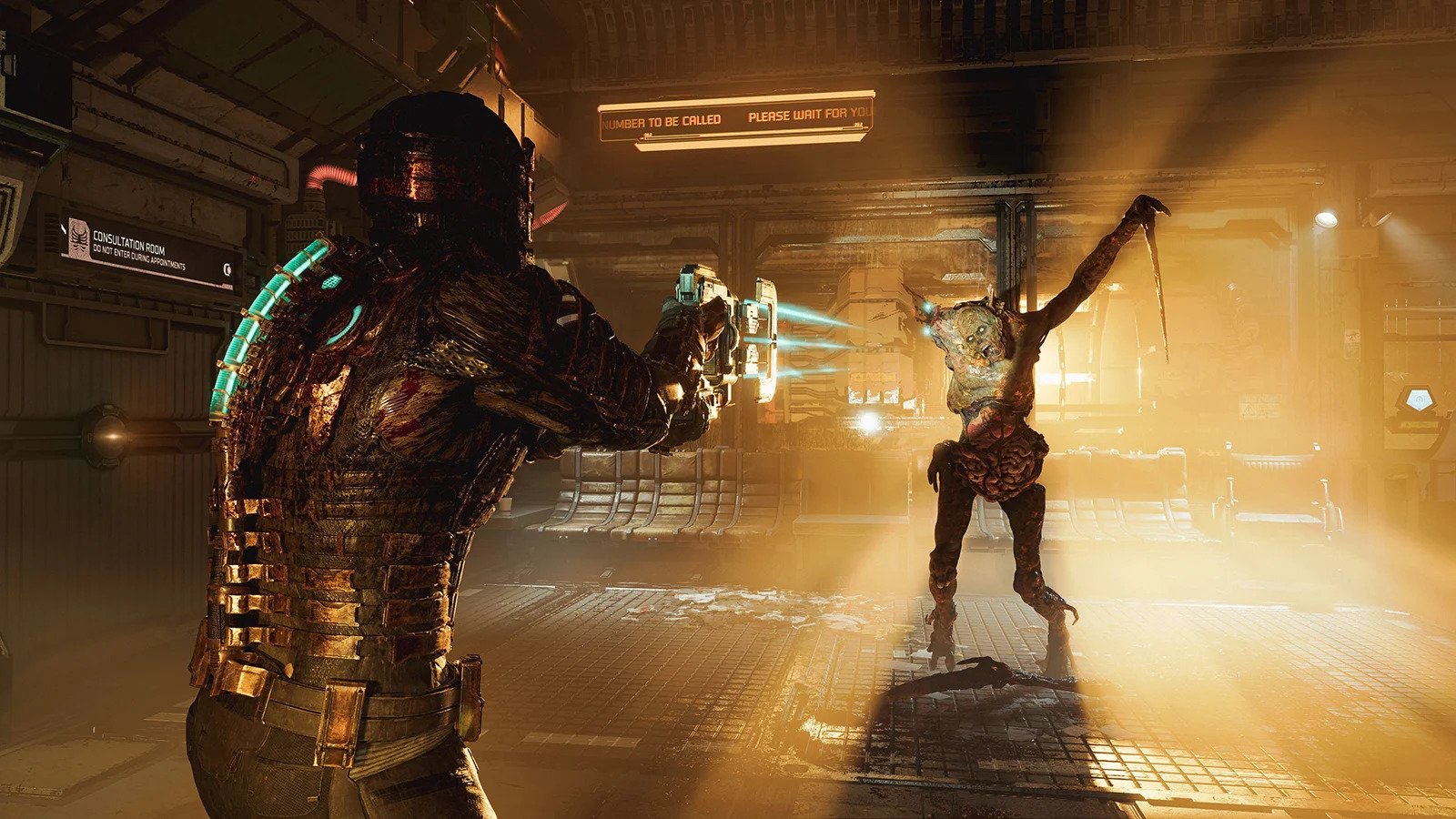 Short events
Some news in one line. They are interesting but short:
The Call of Duty: Modern Warfare II beta test broke the series record for the number of participants.
Horror Scorn will be released a week earlier – on October 14 instead of the 21st.
Insider Tom Henderson: the new Need for Speed ​​​​may be released on December 2, 2022. It will receive the subtitle Unbound.
Skull & Bones has been rescheduled to March 9, 2023. Journalist Steven Totilo learned that Ubisoft did not expect the game to be a big success.
The circulation of Cyberpunk 2077 has reached 20 million copies.
Take-Two refused to publish the People Can Fly game, which has been in production for two years. The team will continue to work on Project Dagger on its own.
WRC Generations has been rescheduled to November 3rd. The rally game was originally supposed to be released on October 13th.
Sackboy: A Big Adventure – now a former PlayStation exclusive – is coming to PC on October 27th.
Also this week, we talked about the closure of the Stadia service:
What have they shown?
The Callisto Protocol story trailer:
A Plague Tale: Requiem Story Trailer:
World of Warcraft: Dragonflight Release Date Announcement – November 29:
PIONER gameplay trailer:
What to play?
The 4th of October
Dakar Desert Rally (PC, PlayStation, Xbox) is a rally simulator about racing in the desert of the same name. From transport are motorcycles, jeeps and of course trucks. The main features of the game are the dynamic change of weather, day and night, and an open world – you yourself will be able to lay routes and choose your path through the dunes.
Overwatch 2 (PC, PlayStation, Xbox, Switch) is the sequel to Blizzard's popular team-based multiplayer shooter. New balance, new heroes, new maps, and most importantly – now for free.
---
That's all, see you next week!