System-on-a-chip introduced Snapdragon 8 Gen2, which will become the basis of flagship Android smartphones in the first half of 2023. The system is built using a 4nm process technology and receives an eight-core central processor divided into four clusters:
one high-performance Cortex-X3 core, clocked at 3.19 GHz, one megabyte of L2 cache;
two productive Cortex-A715 cores with a clock frequency of 2.8 GHz;
another productive cluster, but containing two Cortex-A710 substances with a clock frequency of 2.8 GHz;
three power-efficient A510 Refresh cores clocked at 2.0 GHz.
You might be wondering why you use the A710 and A715. The fact is that the A710 supports 32-bit applications, while the A715 does not. Their power is the main difference from 8+ Gen 1, which had four productive cores with a frequency of 2.5 GHz.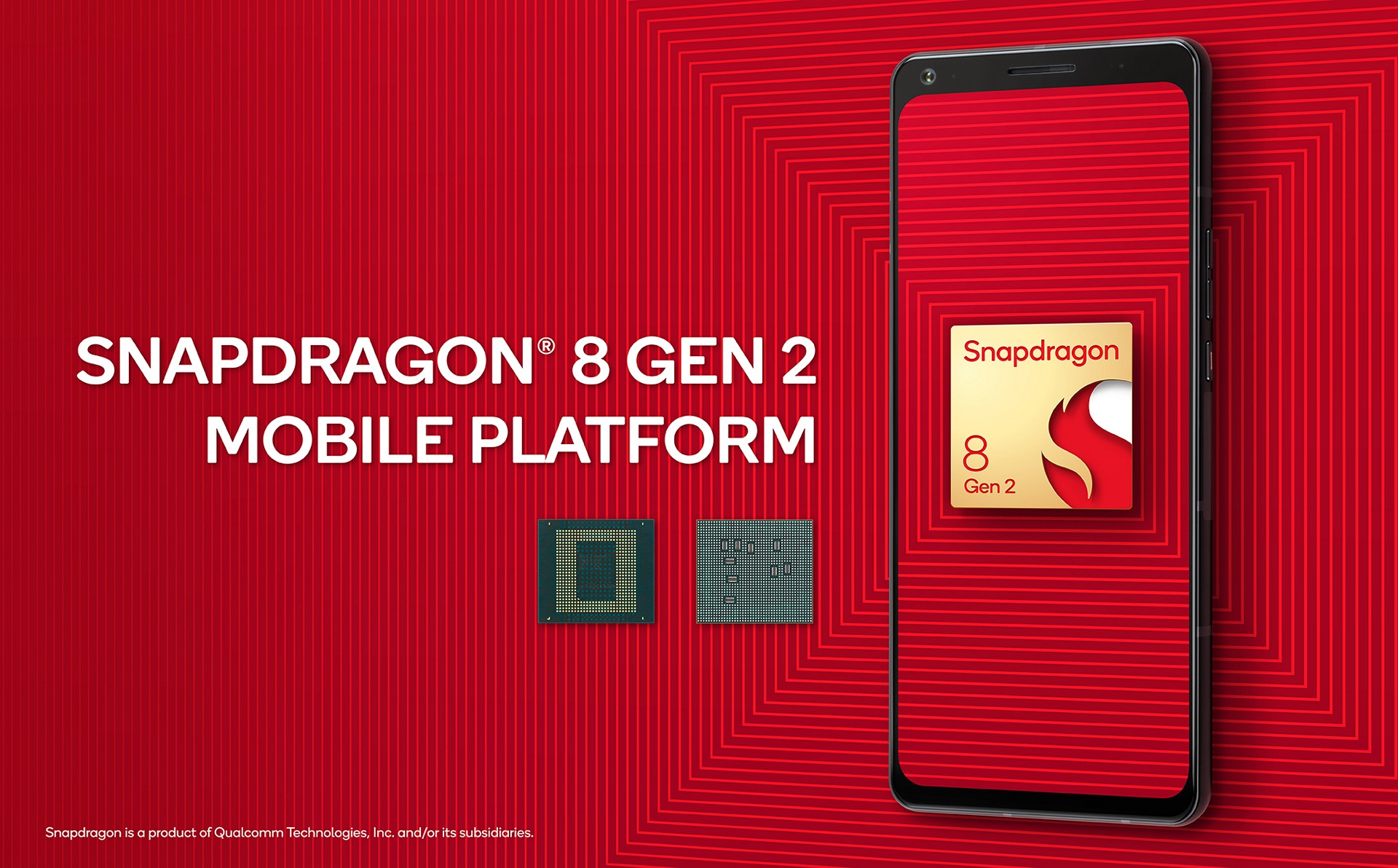 In addition to the eight-core processor, the system-on-a-chip received an Adreno graphics processor. The serial number is not called. All this allowed the company to announce a performance increase compared to 8 Gen 1: the central processor became more productive by 40%, and the graphics part – by 25%. Also, 8 Gen 2 is 45% more energy efficient.
Snapdragon 8 Gen 2 supports LP-DDR5x memory up to 4200 MHz and up to 16 GB. There is a Snapdragon X70 5G modem capable of simultaneously working in fifth-generation networks in dual-SIM mode.
The new Qualcomm Spectra imaging co-processor is powered by Snapdragon Sight technology. What it does is unclear, but it is reported that the recent "snap" will revolutionize the mobile photography market. As if to confirm this, it became known that Qualcomm has signed a multi-year agreement with Nikon. It will allow the first company to use Nikon's software technology: signal processor processing, similar to that used in the Z-line cameras. But if you are in the subject, you understand that the difference will not be practically noticeable, but it will allow Nikon to get an additional plus in its thinning budget every year.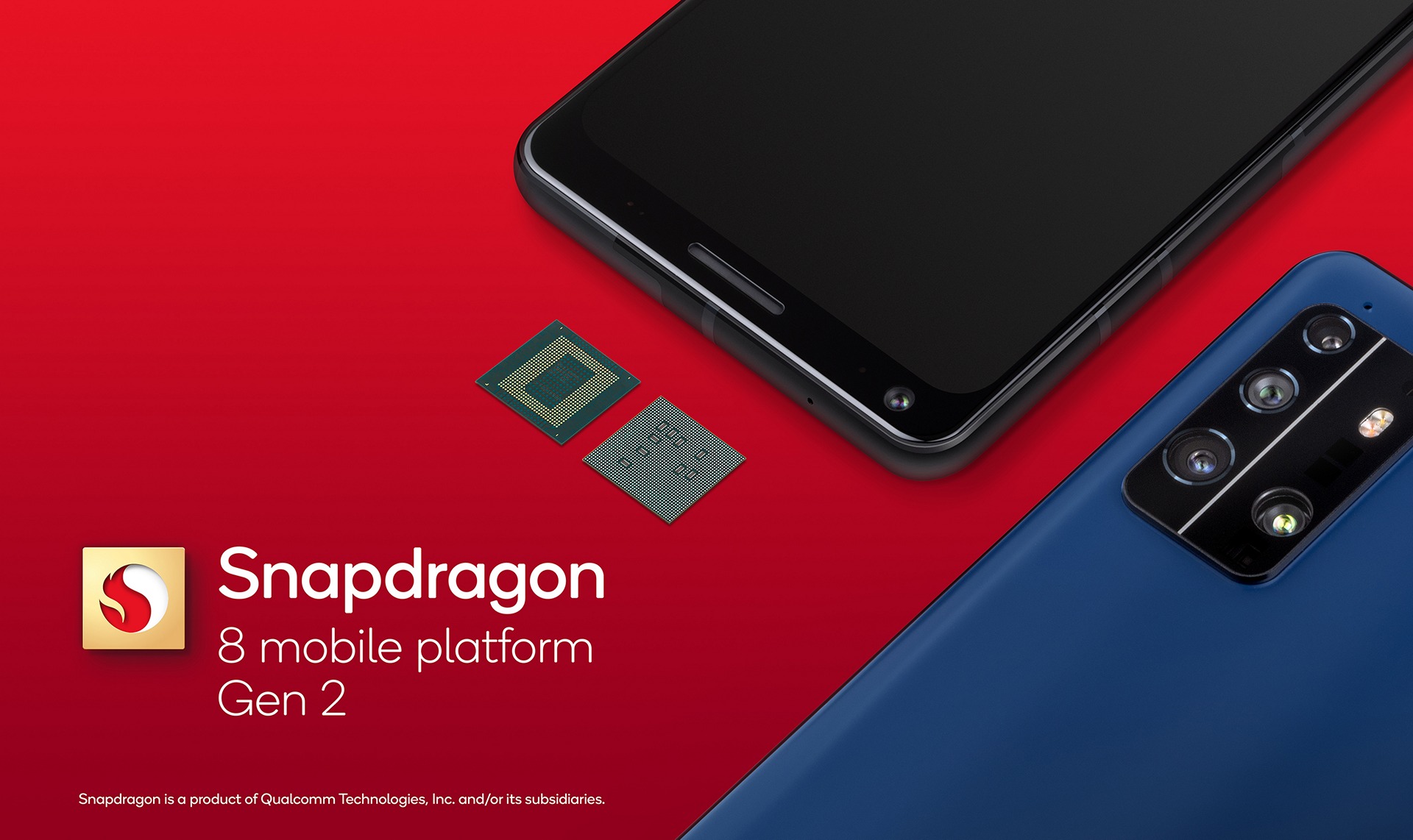 The maximum supported photo resolution has not changed – 200 megapixels, for videos – 8K 30 fps or 4K 120 fps. However, support for the AV1 codec has been announced, which allows you to shoot video in 8K at 60 fps. But will we see smartphones that can do this?
The Snapdragon 8 Gen 2 supports Wi-Fi 7, Bluetooth 5.2, Qualcomm Quick Charge 5, and the Qualcomm Aqstic codec, which allows you to play music with a sample rate of up to 48 kHz "without quality loss."
Qualcomm announced an alliance with well-known brands that will be the first to receive Snapdragon 8 Gen 2: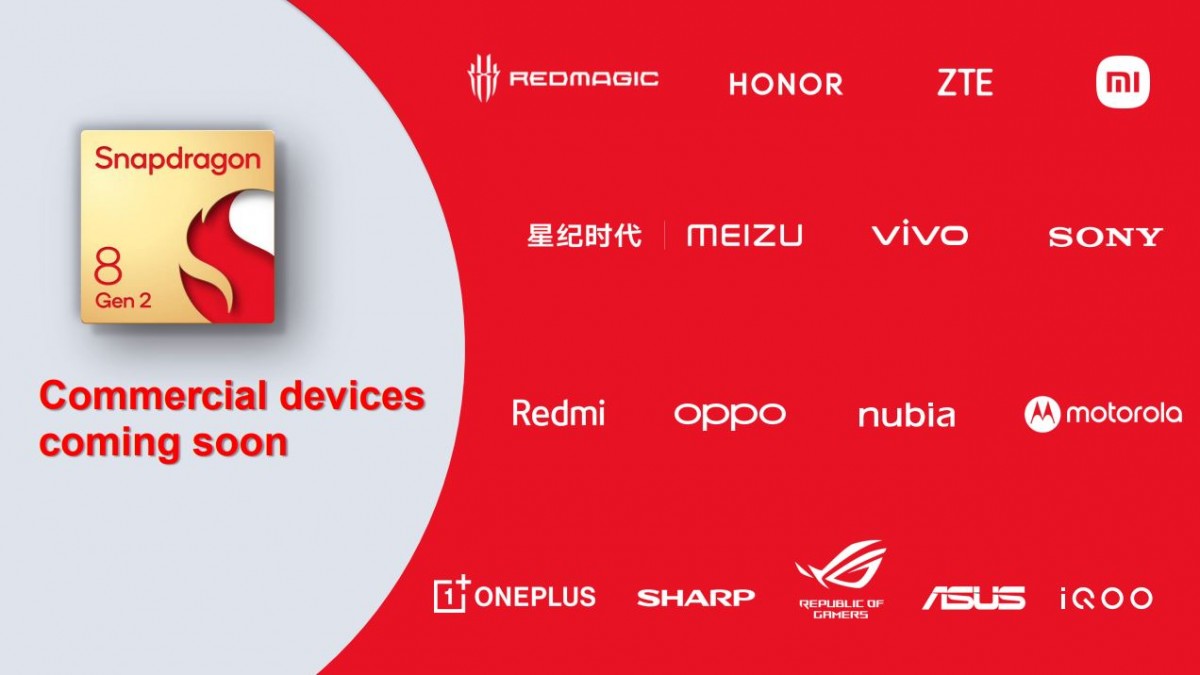 The first smartphones on Snapdragon 8 Gen 2 will be presented before the end of the year. It will probably be Vivo X90 Pro + and Xiaomi 13 Pro.