In addition to the Galaxy S23 series of smartphones, which we talked about in a separate article, three laptops were also shown at the Galaxy Unpacked 2023 conference: Galaxy Book3 Pro, Book3 360 Pro and Book3 Ultra.
Book3 Pro and Book3 360 Pro
The laptops are very similar, like the S23 and S23+ smartphones, but differ in a couple of ways. The Book3 Pro, for example, is available with a choice of 14- and 16-inch displays, while the Book3 360 Pro is only available in 16 inches.
Both versions received 2X AMOLED displays with a dynamic refresh rate of 48 to 120 Hz and a resolution of 2880 × 1800 pixels. Maximum brightness 400 nits.
Intel Core i5-1340P and i7-1360P are available as processor. Intel Iris XE graphics. From 8 to 32 GB of RAM and from 256 GB to 1 TB – permanent.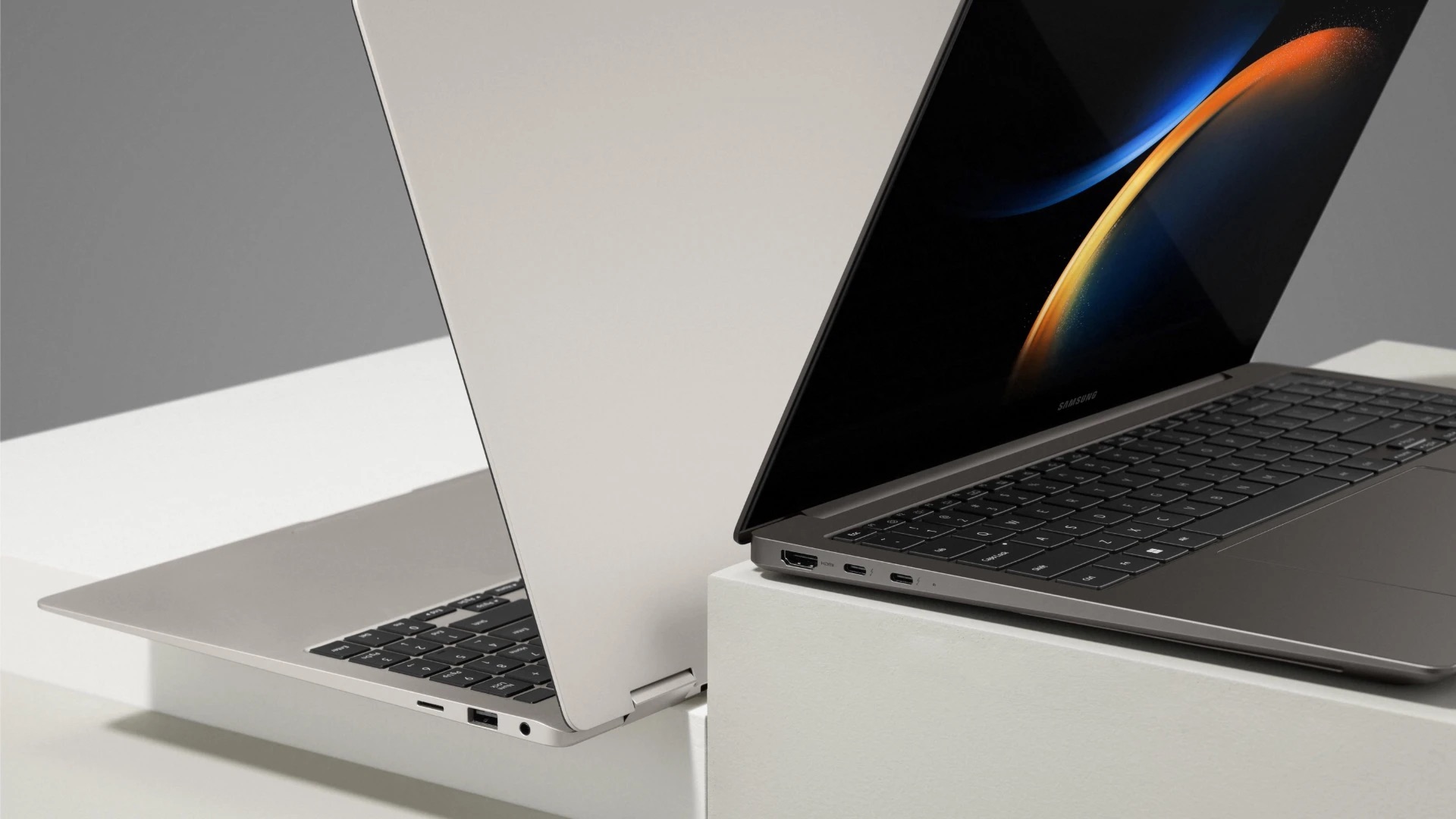 Of the connectors, two Thunderbolt 4, one USB-A 3.2 Gen 1, HDMI, a microSD slot and a 3.5 mm headphone jack. Of the protocols, support for Wi-Fi 6E and Bluetooth 5.1.
The 14-inch Book3 Pro received a battery with a capacity of 63 Wh, and the 16-inch versions are already 76 Wh.
All laptops feature four AKG speakers with Dolby Atmos support and a 1080p front-facing camera.
Book3 360 Pro, unlike the base model, can be transformed into a tablet by simply opening the laptop in the opposite direction. It also supports S Pen and touch input and will come with 5G support.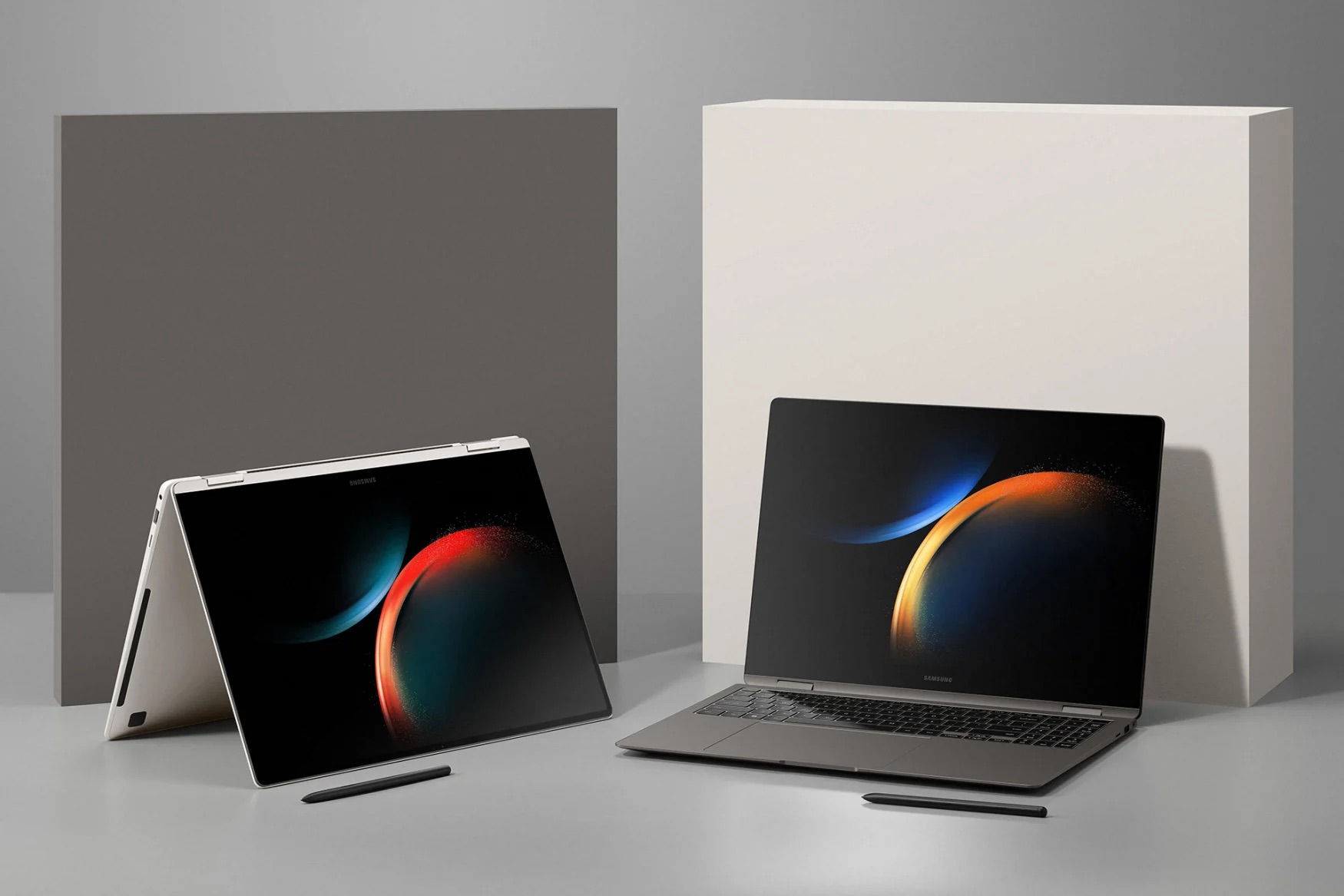 Prices
In Europe, you will have to pay 1,700 euros for the basic Book3 Pro, and 1,800 euros for the Book3 360 Pro. The models are available for pre-order and will go on sale on February 17th.
Book3 Ultra
But this is the flagship version with a 16-inch AMOLED 2X display. The laptop is available with a choice of 14-core Intel Core i7-13700H or i9-13900H processor, as well as 16 or 32 GB of LPDDR5 RAM. Permanent memory 512 GB or 1 TB to choose from.
As an NVIDIA GeForce RTX 4050 or 4070 graphics card with 8 GB of VRAM. This is a version for laptops, but it also has full order with power.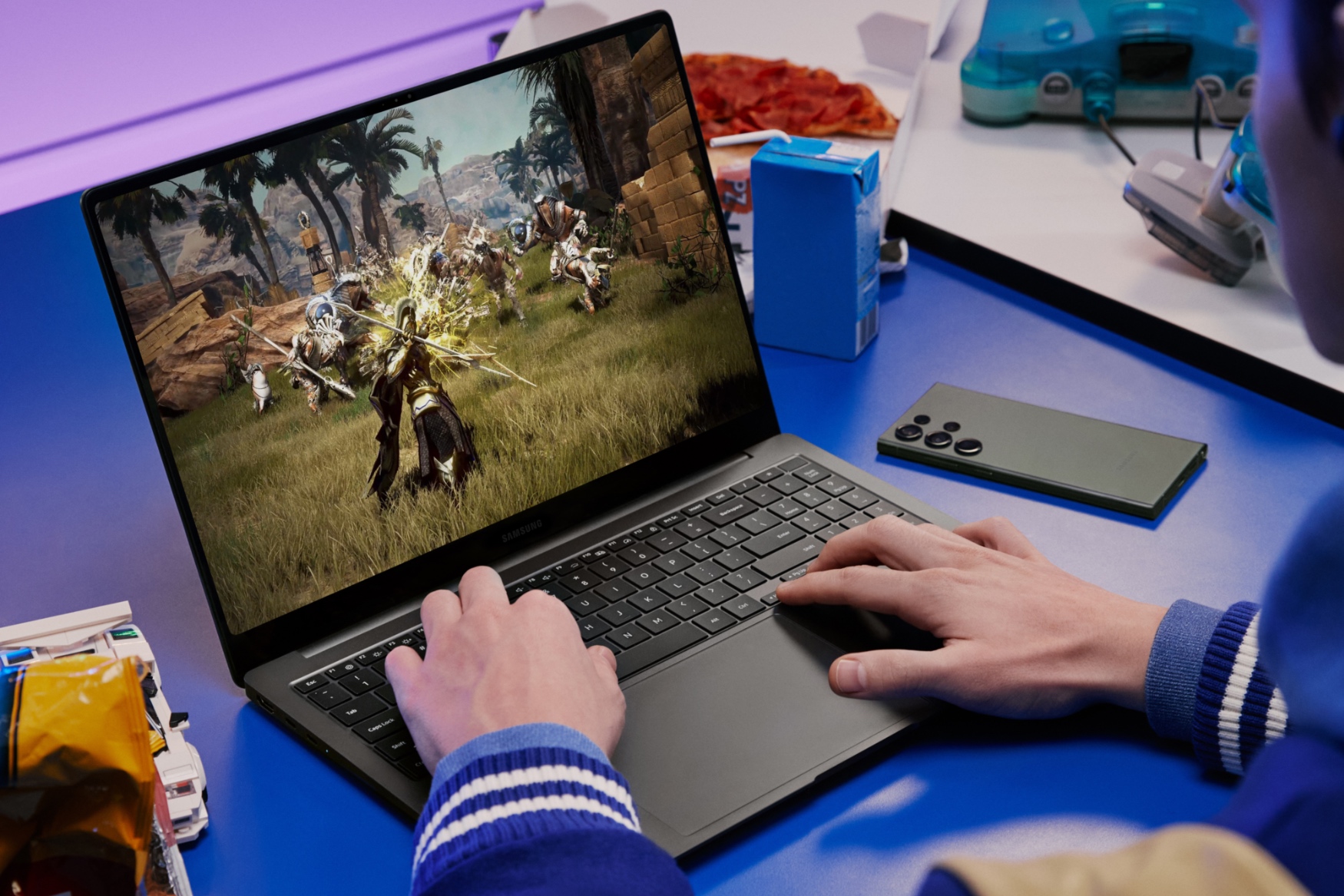 In terms of connectors, Wi-Fi speed, battery capacity and sound quality, the model is identical to the 16-inch Book3 Pro and Book3 360 Pro.
The price starts from 2800 euros. The laptop is also available for pre-order and will be available from February 17th.