Samsung at the presentation of Galaxy Unpacked 2023 introduced a series of smartphones: S23, S23 + and S23 Ultra.
Galaxy S23 and S23+
Smartphones differ only in the diagonal of the display, battery capacity and the amount of memory in the basic version. Everything else is identical.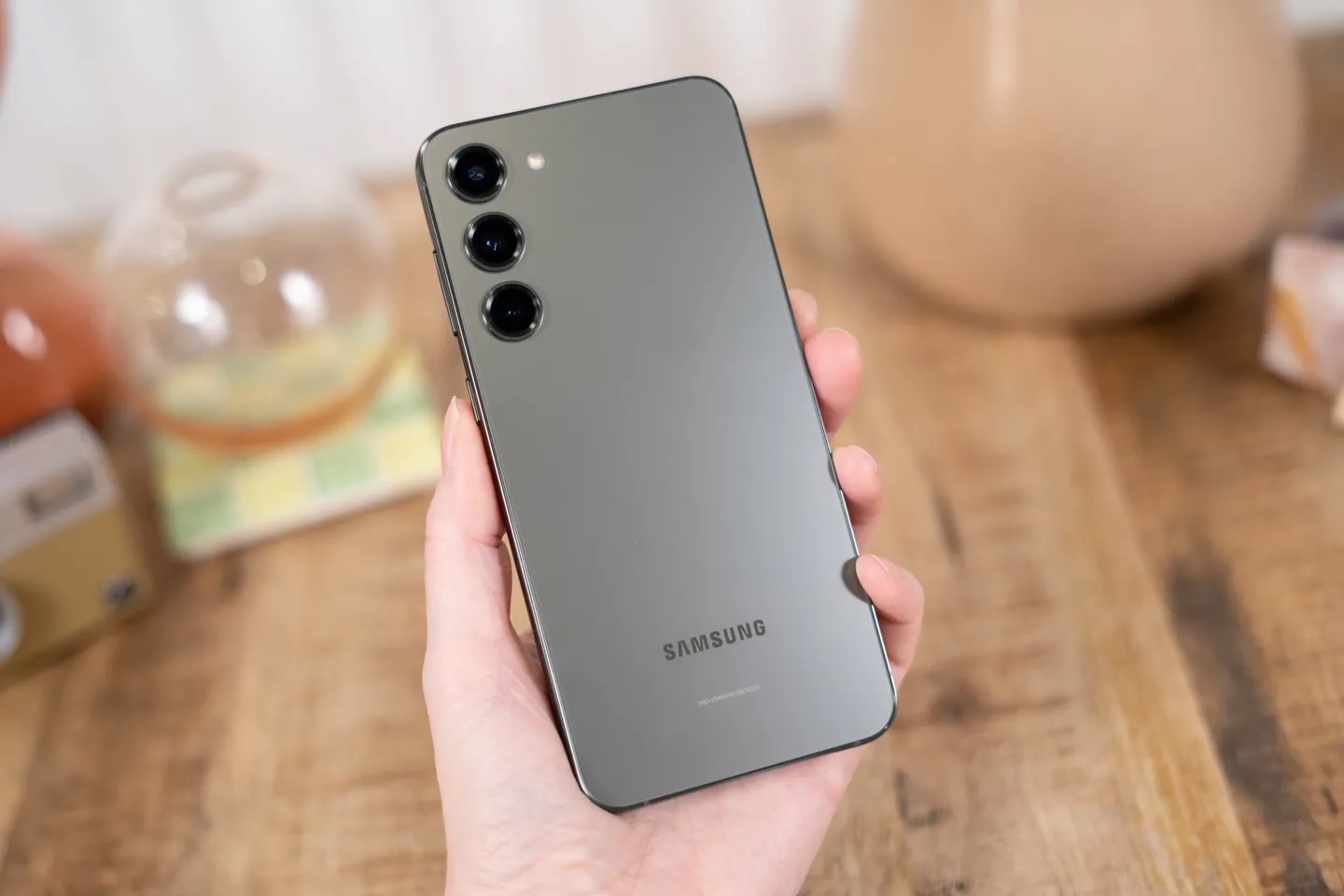 As a system-on-a-chip, an 8-core Snapdragon 8 Gen 2, 8 GB of LPDDR5X RAM and 128, 256 or 512 GB of permanent memory. S23+ is available in two versions: 256 or 512 GB.
The battery capacity of the younger version is 3900 mAh, the older version is 4700 mAh. There is also a difference in charging speed: S23 supports up to 25W fast charging, while S23+ supports up to 45W. Both smartphones also support wireless charging up to 10W.
Cameras:
Wide-angle – 50 MP, f / 1.8 aperture.
Ultra wide angle – 12 MP, aperture f / 2.2.
Telephoto – 10 MP, f / 2.4 aperture.
Front – 12 MP, f / 2.2 aperture.
Both smartphones received AMOLED displays with a resolution of 2340 × 1080 pixels and a refresh rate of 120 Hz. Diagonal difference: S23 – 6.1 inches, S23 + – 6.6 inches.
Galaxy S23 Ultra
The flagship S23 Ultra received a 6.8-inch display with a resolution of 3088 × 1440 pixels and a dynamic refresh rate from 1 to 120 Hz.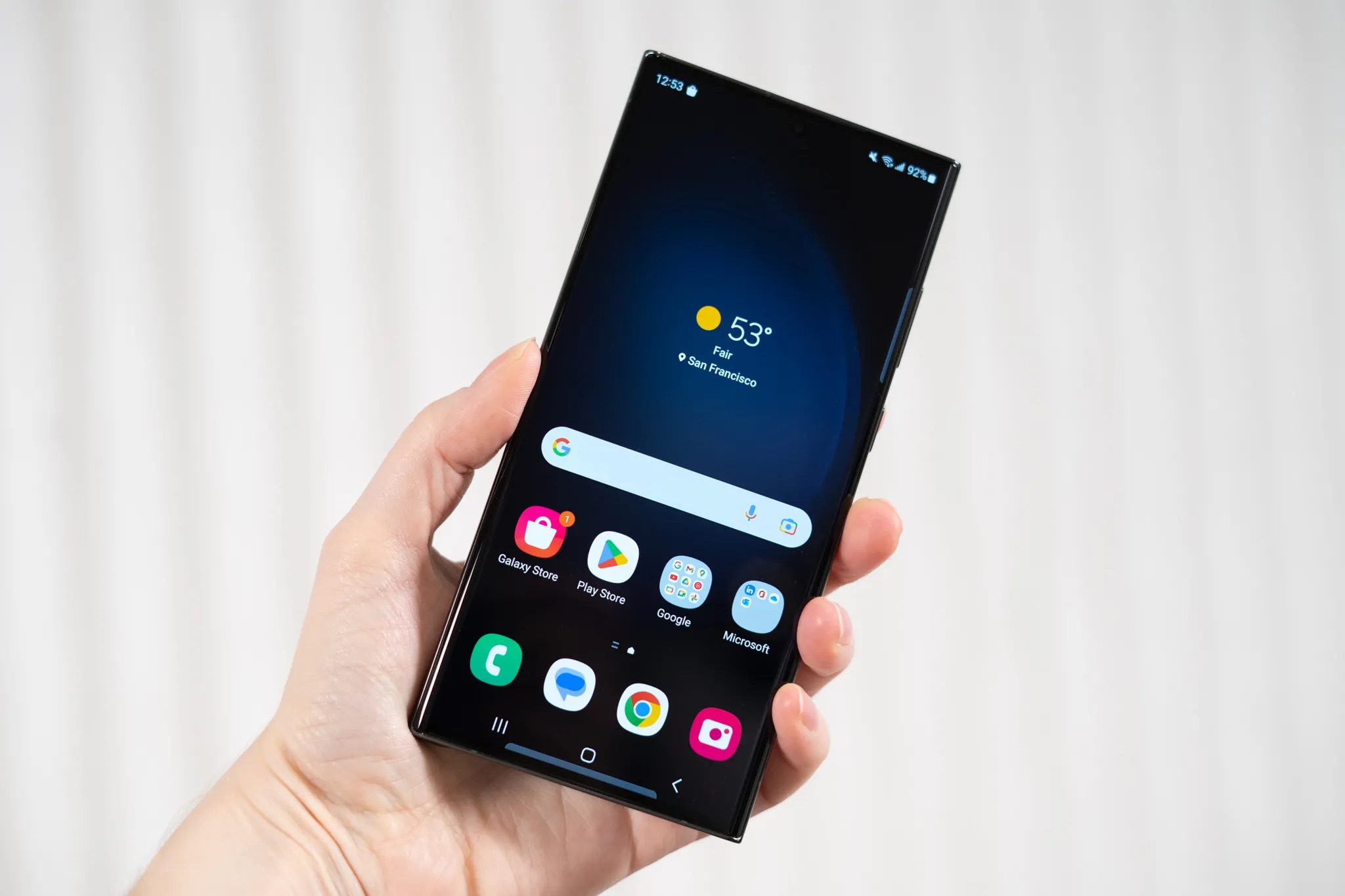 Three versions will go on sale: 8/256, 12/512 and 12/1024 GB. The 5000mAh battery supports fast charging up to 45W wired and 10W wirelessly.
With cameras here is more interesting:
The main wide-angle module is 200 MP (Samsung ISOCELL HP2), f/1.7 aperture, optical stabilization.
Ultra wide-angle camera – 12 MP, aperture f / 2.2.
Telephoto – 10 MP, f/2.4 aperture, 3x optical zoom.
Periscope camera – 10 MP, f/4.9 aperture, 10x optical zoom.
Depth sensor.
The front camera is 12 megapixels, as in the younger versions.
The smartphone also has a proprietary S Pen, which is hidden in the case. The option isn't for everyone, but surprisingly, I often see people scribbling or marking up documents with the S Pen.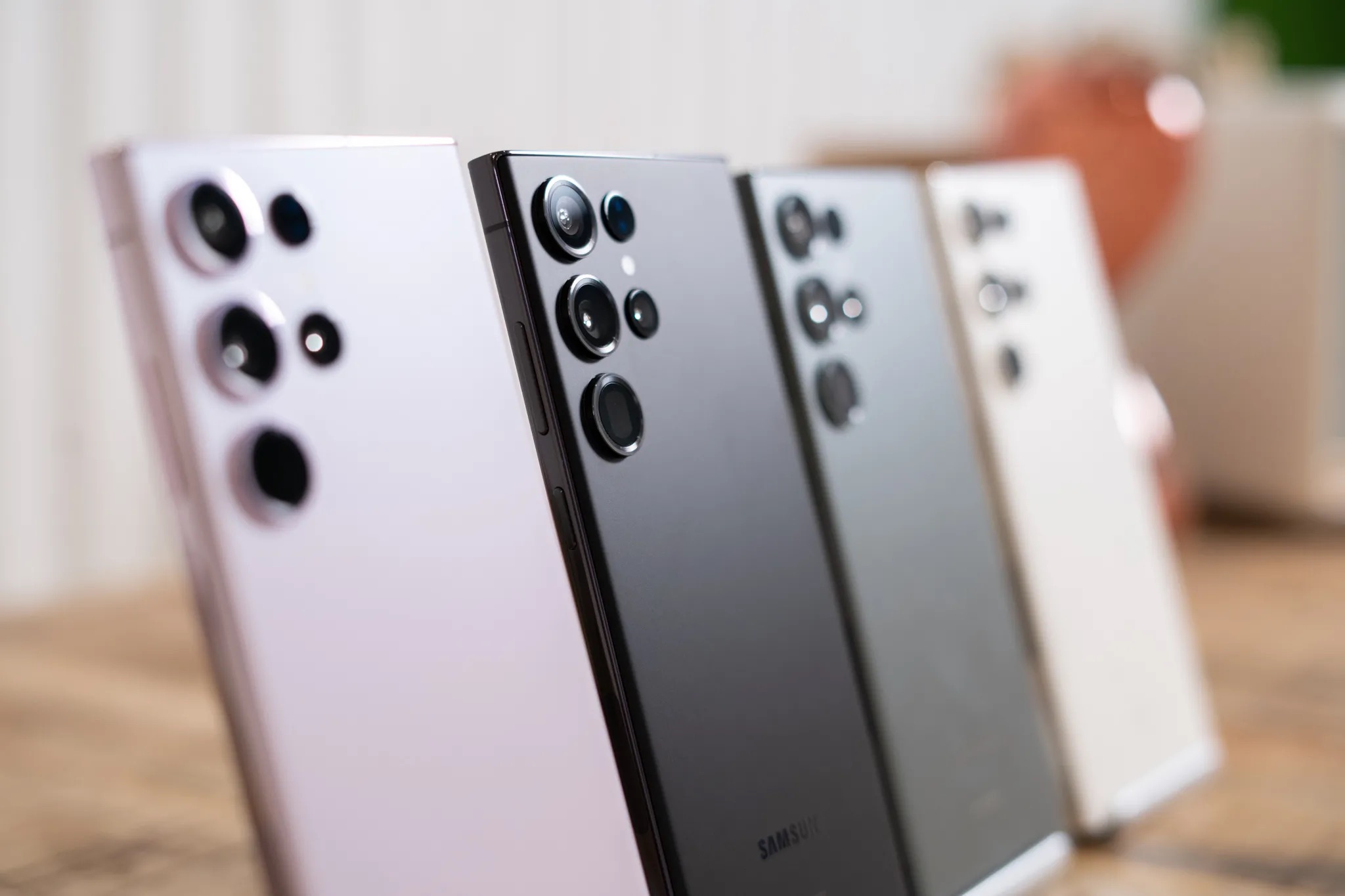 What all smartphones have in common:
Stereo speakers with Dolby Atmos support.
Housing with protection against dust and moisture according to the IP68 standard.
The displays are covered with second-generation Gorilla Glass Victus.
Video recording in 8K at 30 frames per second.
Modules Wi-Fi 6E, Bluetooth 5.3, UWB.
eSIM support.
Prices
In Europe, the base S23 costs €850, the S23+ €1,200 and the Ultra starts at €1,400. New items are already available for pre-order and will go on sale on February 17th.
If you pre-order on the official website, you can choose an exclusive color. These are so beautiful: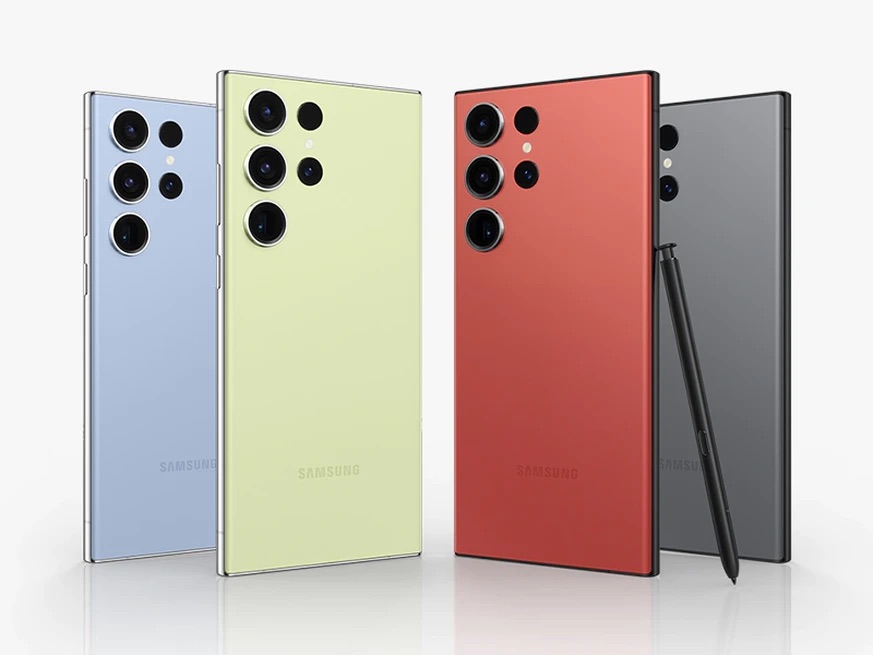 Which model to choose?
In Europe, the price difference between the S23 and S23+ is 350 euros. If the amount of memory is not very important to you and a diagonal of 6.1 inches is suitable, take the S23.
Do you take a lot of pictures and like "shovels"? Planning to use the S Pen? Just want the most sophisticated and expensive smartphone, and even 1 TB? Well, everything is obvious here – take the S23 Ultra.