Scientists from the Georgia Institute of Technology have introduced patches with microneedles for tattooing.
Each needle is a dot in the picture. After use, the needles dissolve within a few minutes, and the pigment remains in the skin. Scientists assure you that this is an easy and painless way to get a tattoo.
We saw this as an opportunity to make microneedle tattoos more accessible. While some people are willing to put up with the pain and time it takes to get a tattoo, we thought some might prefer a tattoo that just presses against the skin and doesn't hurt.

Mark Prausnitz

Professor at the Georgia Institute of Technology
Basic images such as a heart, a number, or other symbols were successfully imprinted on the skin. Moreover, microneedles can be with ordinary tattoo ink or with ultraviolet light – such tattoos are not visible under standard lighting but appear when illuminated with ultraviolet light.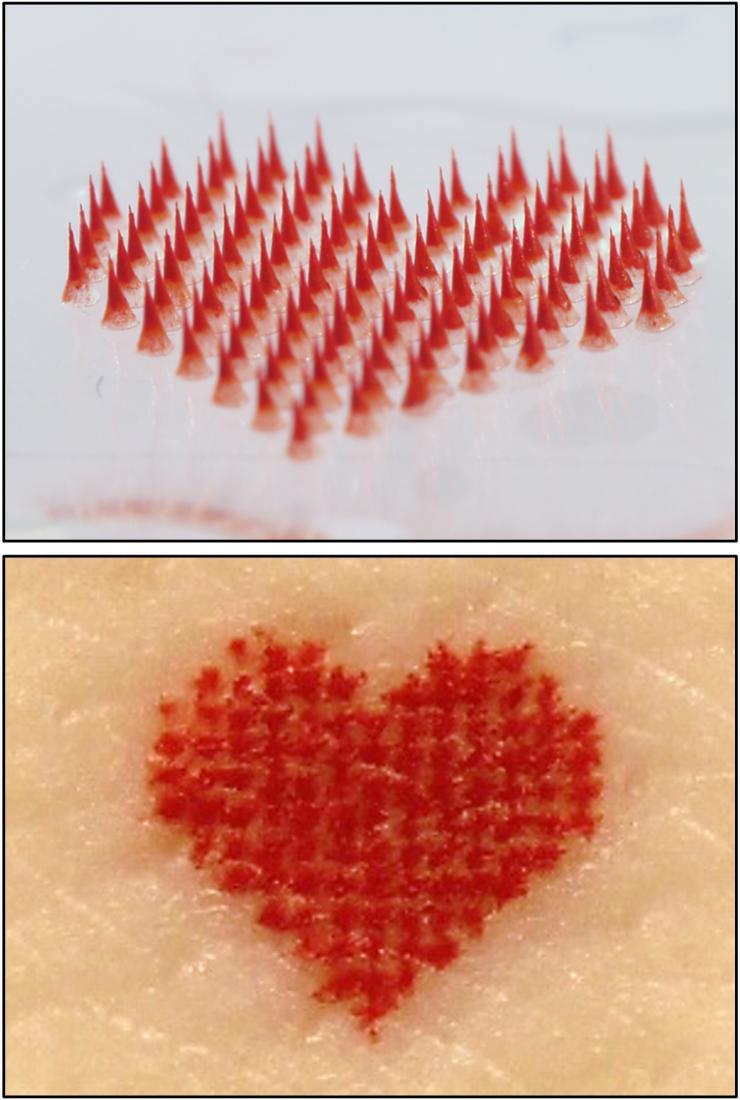 This method of application has been tested on rodents. The image remained visible for a year, but scientists attribute this to the rapid aging of the rodents' skin. On human skin, tattoos will last more than 12 months.