Design An Mor has introduced a series of pieces of furniture Paper Clay, made from recycled waste paper and a unique "clay" material.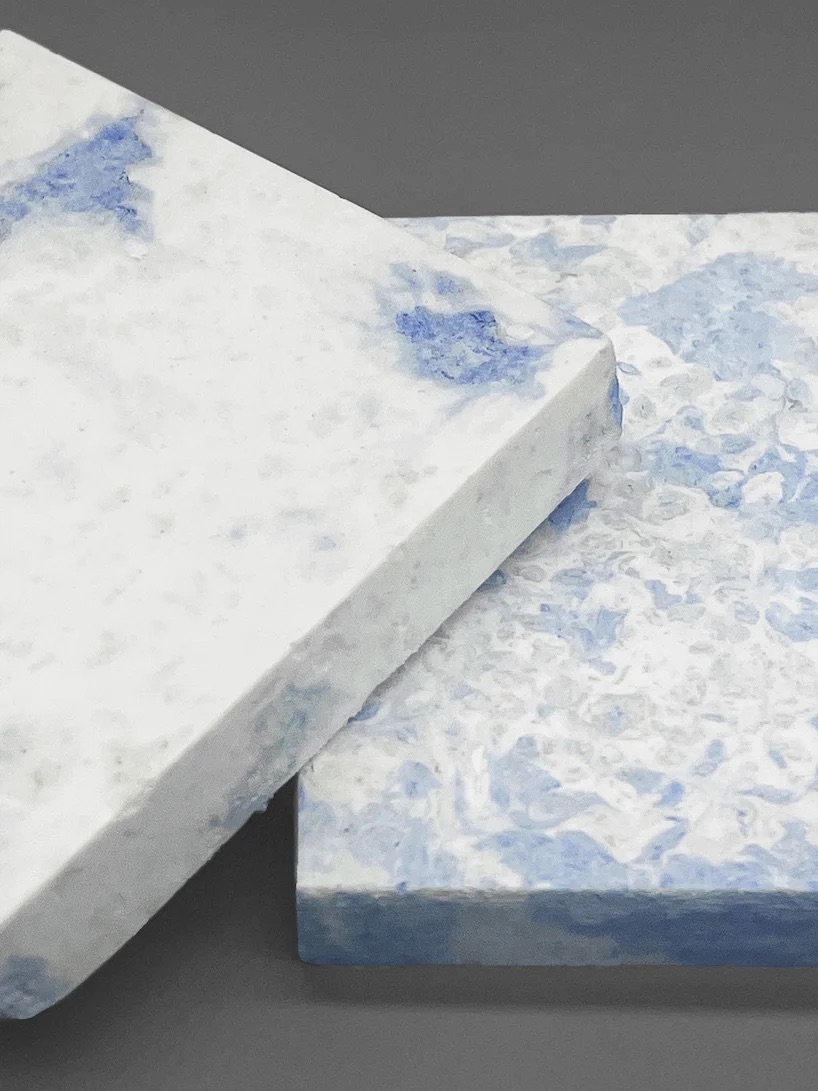 The paper is turned into solid blocks colored with natural minerals, giving the surface a unique marble effect.
The entire production process is designed as a cycle, from waste paper to raw materials, from raw materials to finished products.

Design An Mor
The blocks are the same size, but some are filled with holes. They can be used to store things.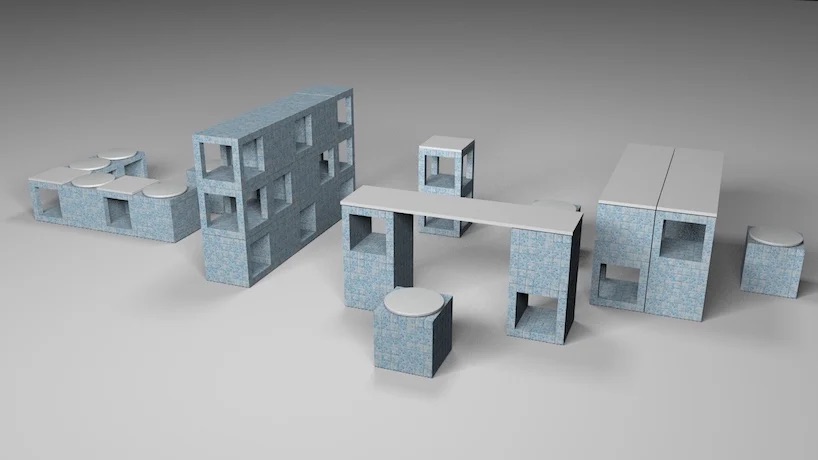 You can assemble a rack, table, bar counter, bench, and other interior items from the blocks. Of course, it will not fit into any interior, but it will easily decorate an exciting art space or some institution.