Skoda Auto, part of the Volkswagen Group, has unveiled the Vision 7S concept. It demonstrates not only the brand's new design code that will be used in the future but also a new identity that will appear on production cars as early as next year: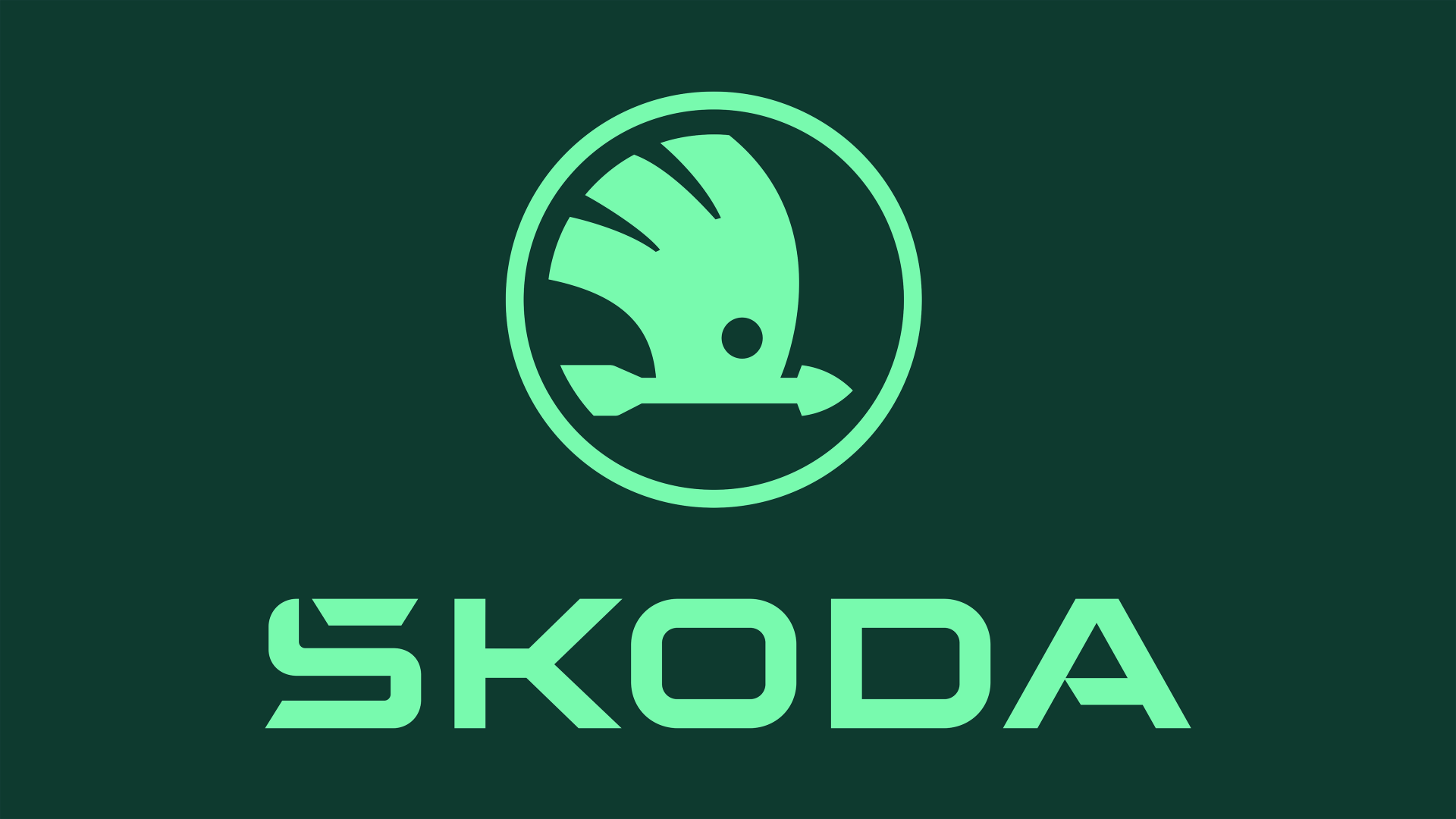 The design of the car was a continuation of the existing code. However, despite the new breath in the appearance of the future Skoda, here you can see a certain secondary. For example, the front end is somewhat reminiscent of KIA cars: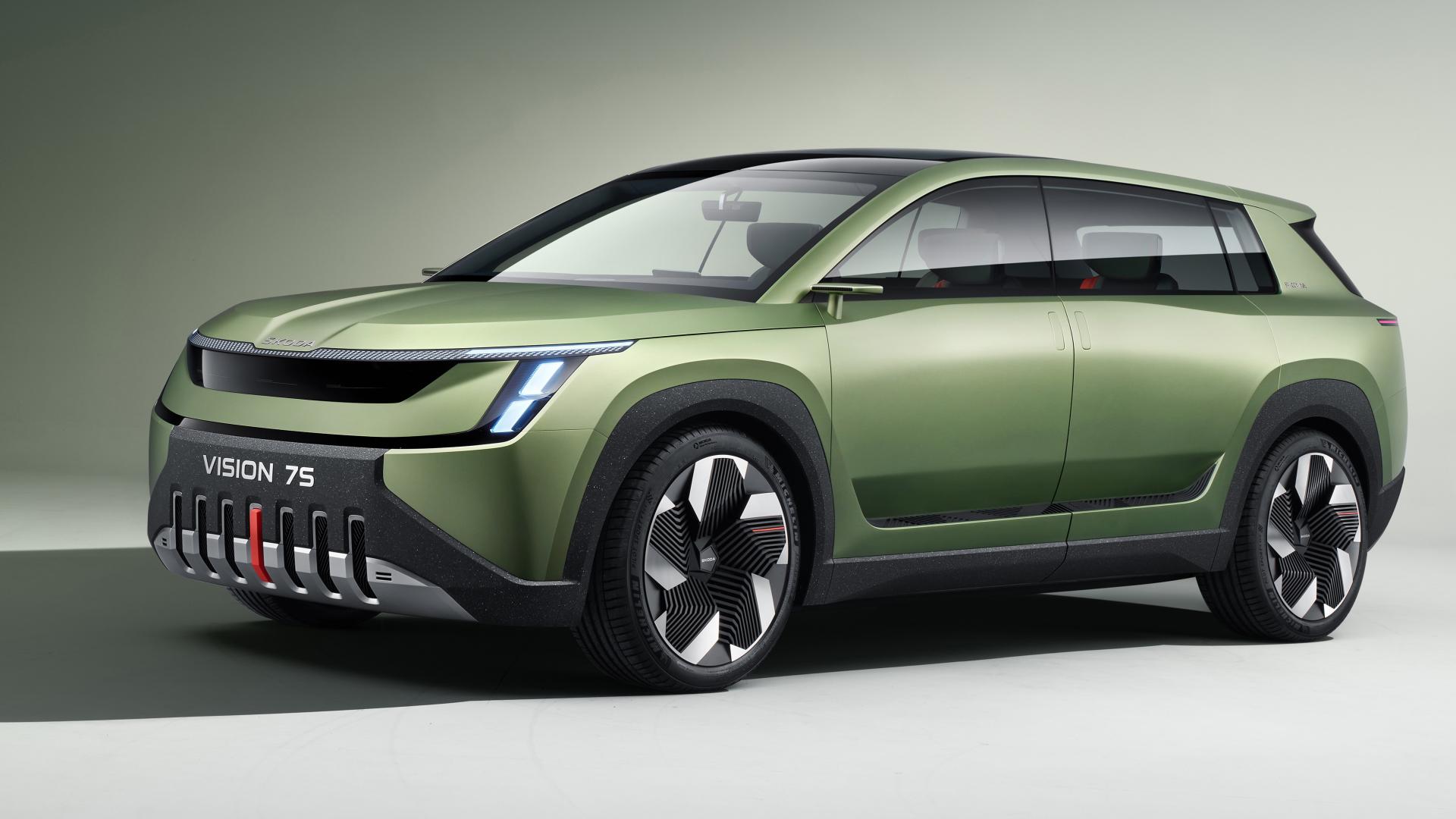 Crossover Vision 7S was very large: 5016 × 1940 × 1888 mm. The wheelbase is 3075 mm. The declared ground clearance is 242 mm. The concept is equipped with 22-inch wheels with almost completely closed aerodynamic wheels: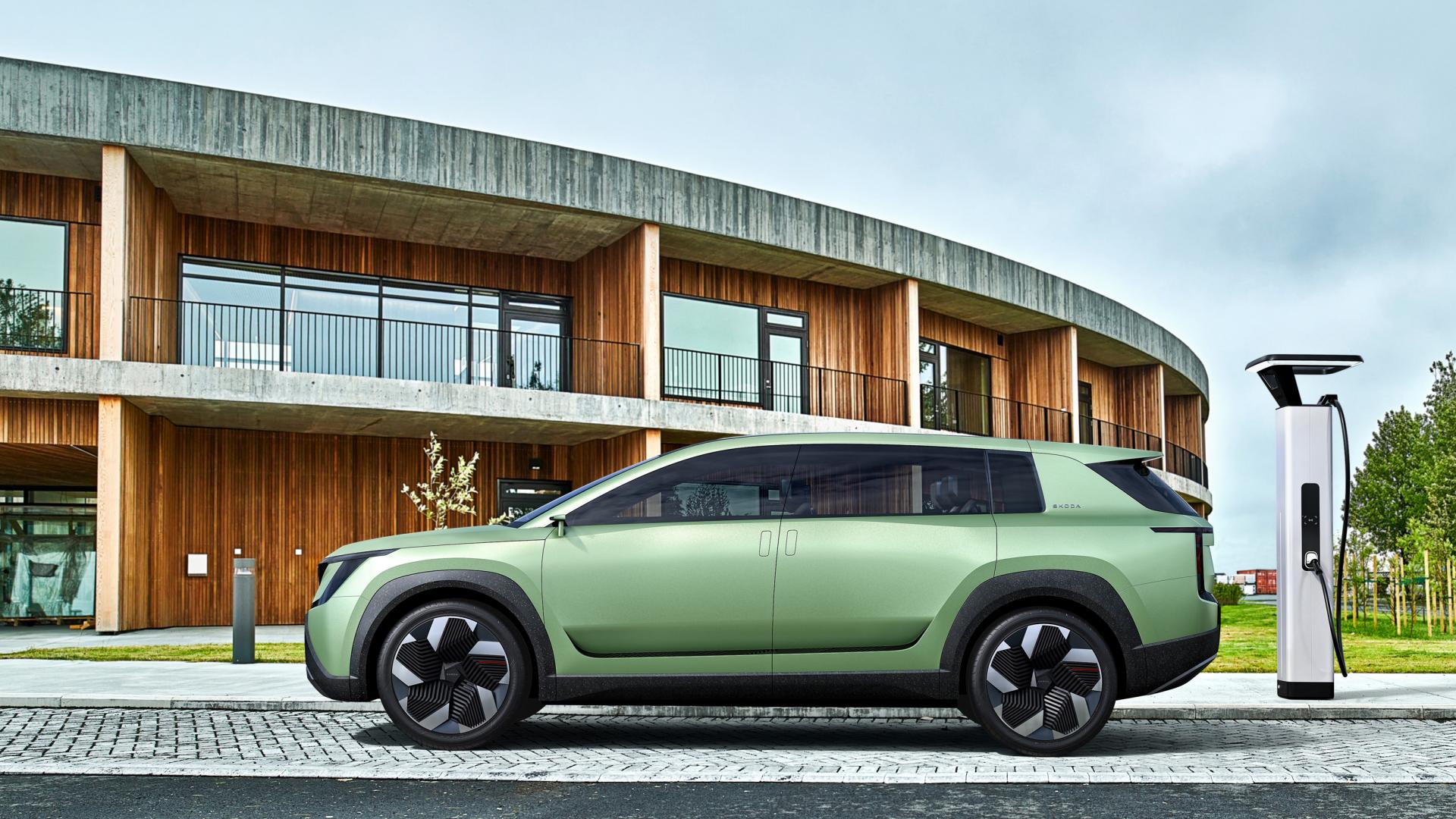 The crossover is comparable to the massive VW Teramont.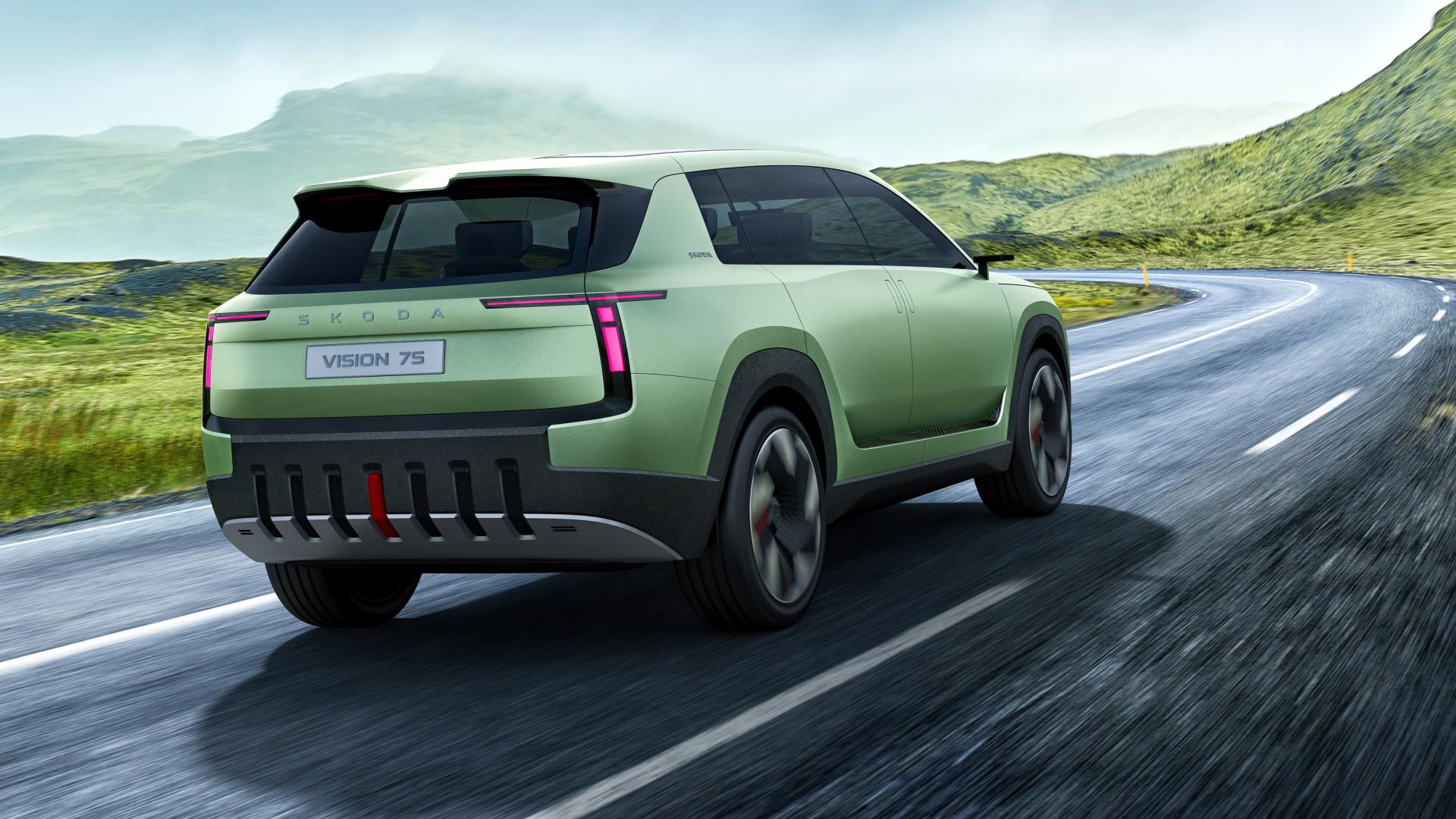 Massive black textured bumper covers, wheel arches, and skirts are made from recycled tires. The Skoda press release explicitly emphasizes several times that they are very durable.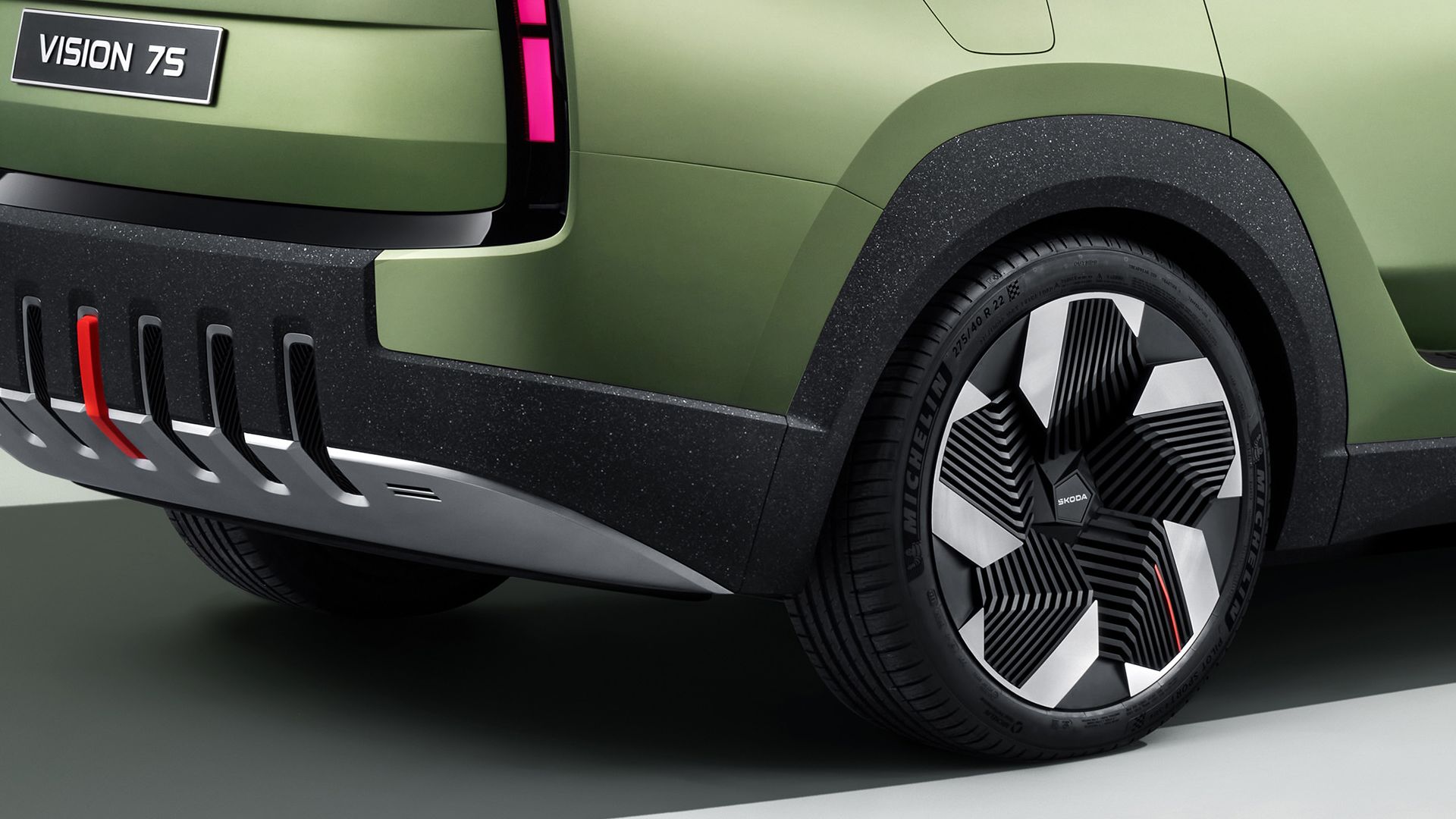 The car received a seven-seater saloon of an unusual formula 2 + 2 + 2 + 1. This unit is a child car seat installed between the first and second rows: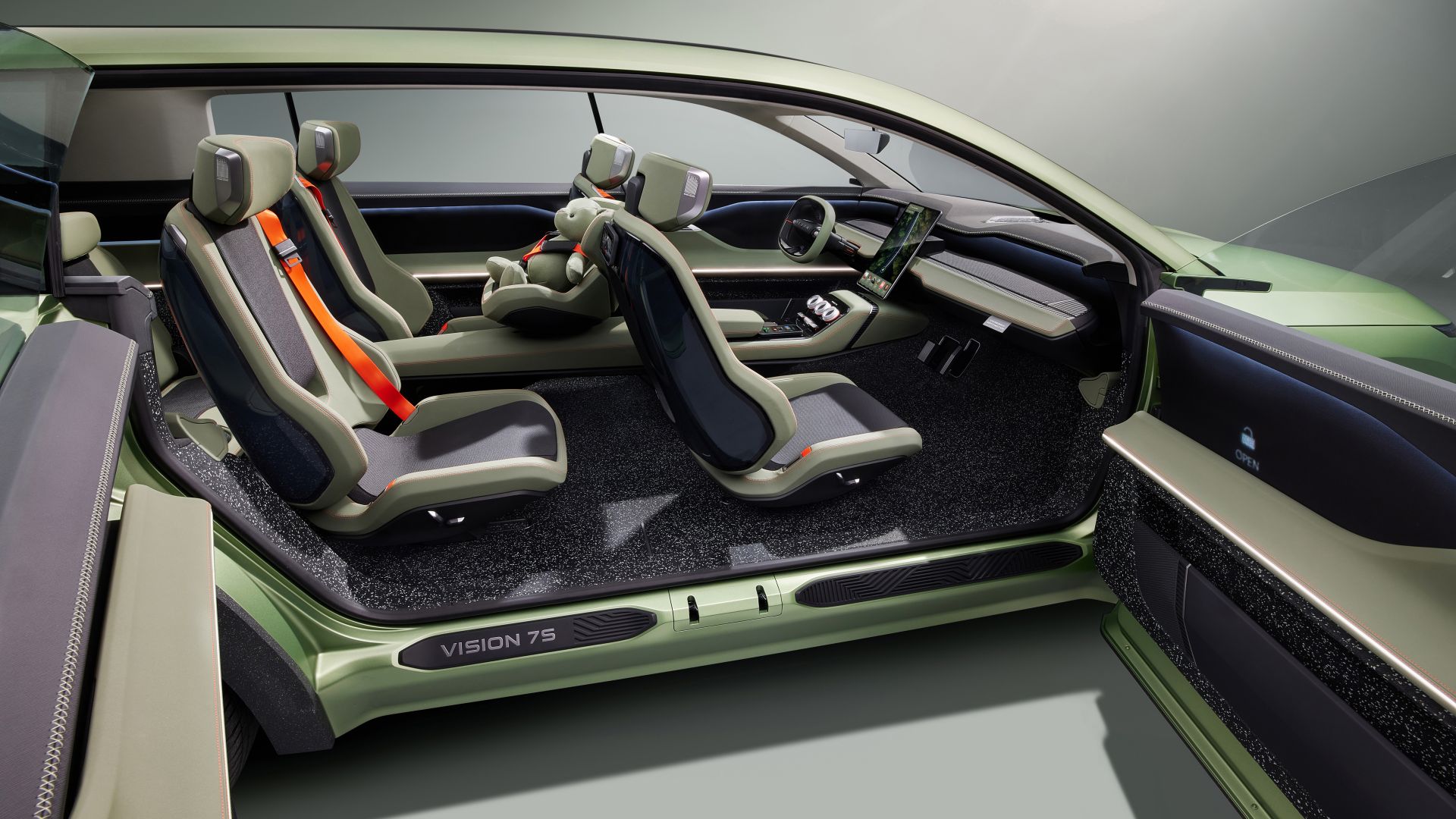 The front panel extends depending on the landing of the driver and front passenger. At the same time, it depends on its position. In horizontal or vertical orientation, there will be a large 14.6-inch multimedia tablet: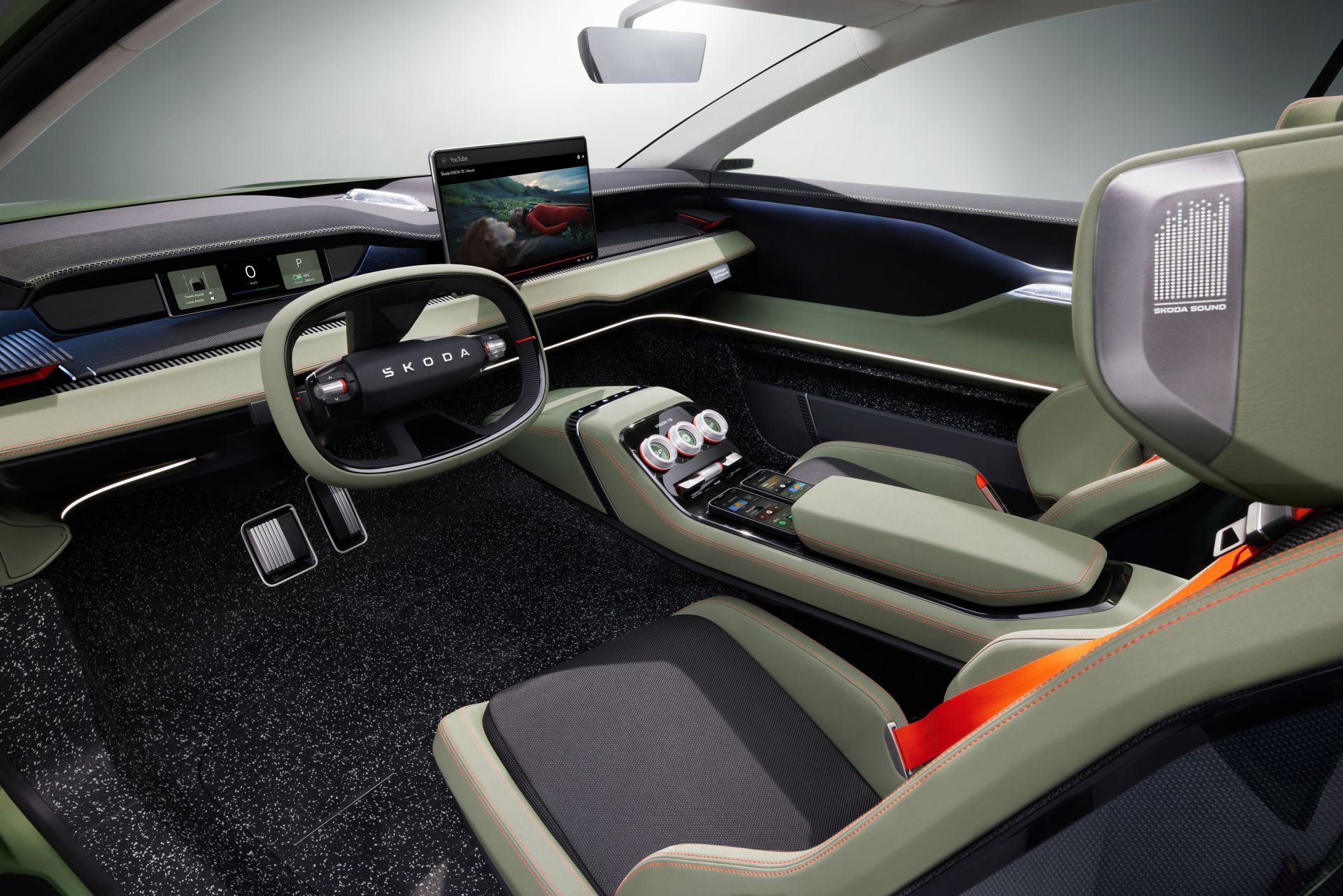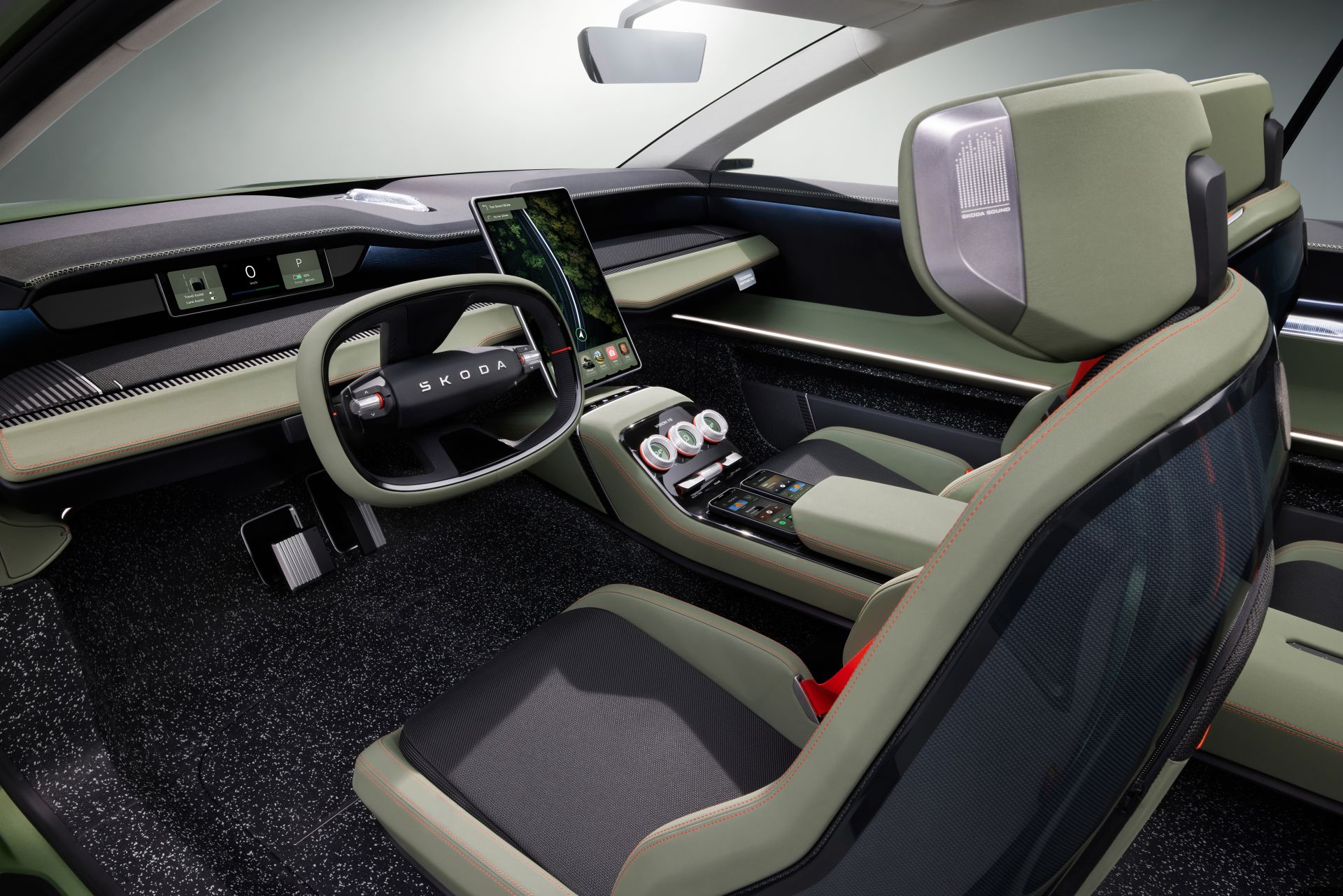 The floor, like the bumpers, is made from recycled tires. The armchairs are covered in a fabric made from 100% recycled polyester threads. I talked about this technology a few months ago:
Skoda electric car seats get seat covers made from recycled plastic bottles
Skoda Vision 7S is an electric crossover. As planned by the authors, he received a battery with a capacity of 89 kWh, a full charge of which should be enough for about 600 km of the WLTP cycle. Declared support for fast 200-kilowatt charging. These are the only technical details that Skoda has revealed about Vision 7S.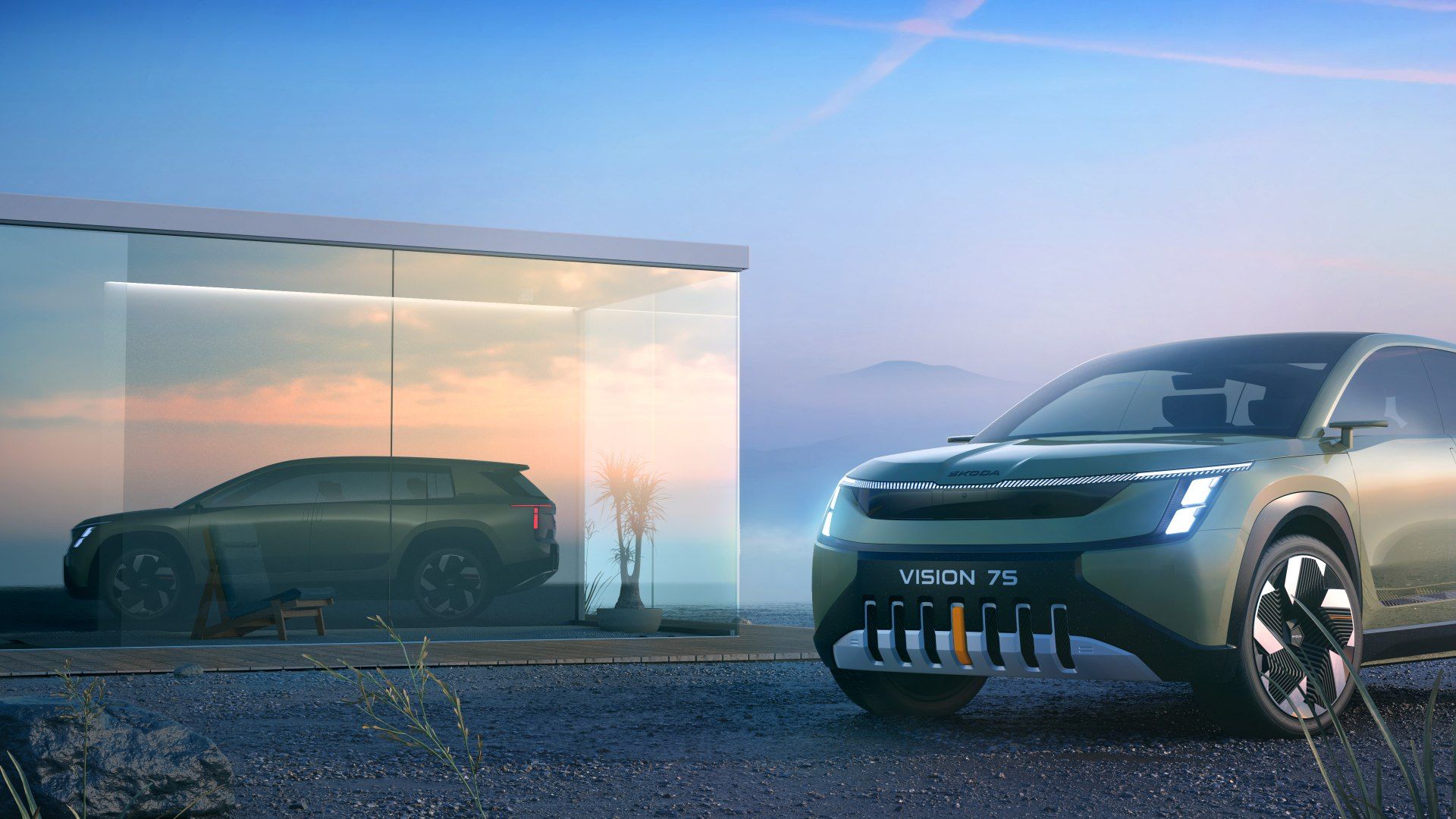 The production version of the Vision 7S will be on the conveyor only in 2025-2026. The car will be one of three brand electric cars the company promises to release at the beginning of the next five-year period.