I look at the trailers of the eighth Forza Motorsport and drool: the game looks very beautiful in those videos that Microsoft shows us. Here and ray tracing, and dirt, which is generated specifically for each car and exactly in those places where it appears depending on wind speed, rarefied air and other indicators that you never thought about. They also promise significantly improved physics. And what more could a racing sim fan want?
And space travel in Starfield also attracts me. Although it is still not clear what this game is, but I hope we will have an interesting story where I, in parallel with it, will be able to study alien worlds. I really want to meditate to a beautiful picture, as it was with Death Stranding, until this black crap attacked you.
After receiving these two releases, I thought about updating my gaming accessories. Yes, and you need to somehow start preparing for GTA VI. I thought about updating for a long time: my girlfriend and I often watch movies and TV shows together, and the picture quality of my TV from the budget segment did not suit me personally. I want HDR, deep blacks and so on. Otherwise, it's impossible to play Gran Turismo Sport in night races on my TV – you just don't see anything.
In general, I decided to upgrade from the fourth "curling iron" to the Xbox Series X – it was this platform with its Game Pass that turned out to be closer to me – as well as put my IPS TV on Avito and buy some good OLED. And if I have a new generation console, then other joys are needed: 4K, for example. And be sure to 120 Hz. If the former sounds like a generally accepted fact for TVs larger than 32 inches in 2023, then 120 Hz is a new feature, albeit already quite common.
The requirements also extend to the diagonal: a 55-inch monster is good, but since my girlfriend plays Sims, where I build houses for her (I have strange hobbies), I want to find something more suitable for the title of "monitor" – with Three meters away from the screen, it is extremely inconvenient for me to do this.
I had a 42-inch Sony BRAVIA A90K (XR-42A90K) in my hands. It was provided to me by the Sony Center store. The company positions it not just as a TV, but as a monitor. Why?
Monitor or TV?
BRAVIA A90K received a 42-inch OLED-matrix with a refresh rate of 120 Hz with a color depth of 10 bits. There is a similar model, but with a diagonal of 48 inches. Relatively small size is the main feature of the A90K line.
Here I would classify the 48-inch as a TV, and the 42-inch model is suitable for the role of a monitor. Why do I think so?
There are many pictures that show the optimal diagonals depending on the distance at which the viewer is. This is what our artist Sveta painted: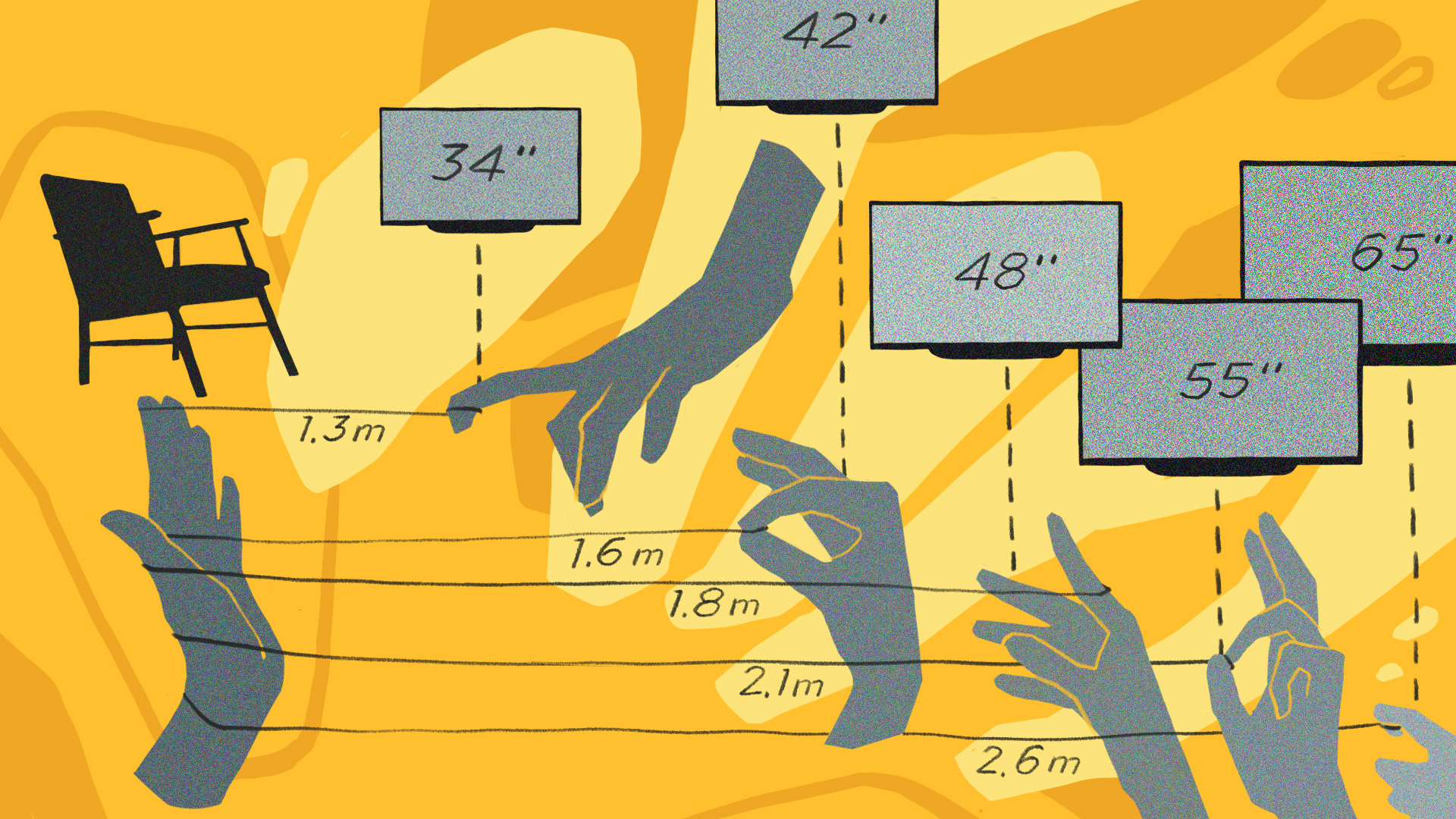 If you are outraged by such numbers and the screens seem too large depending on the distance, then I will say that it is important to try. For example, my girlfriend calmly worked on a 13-inch MacBook Air – and until I brought home a 24-inch iMac, I could not even think that she was uncomfortable! Perhaps they will not tell her that I actually wanted at least 32 inches.
Based on the above picture, 42 inches is the optimal size for immersing in content from a distance of 1.6-2 meters. That is, you look at the image calmly, without tension, without being distracted by the outside world.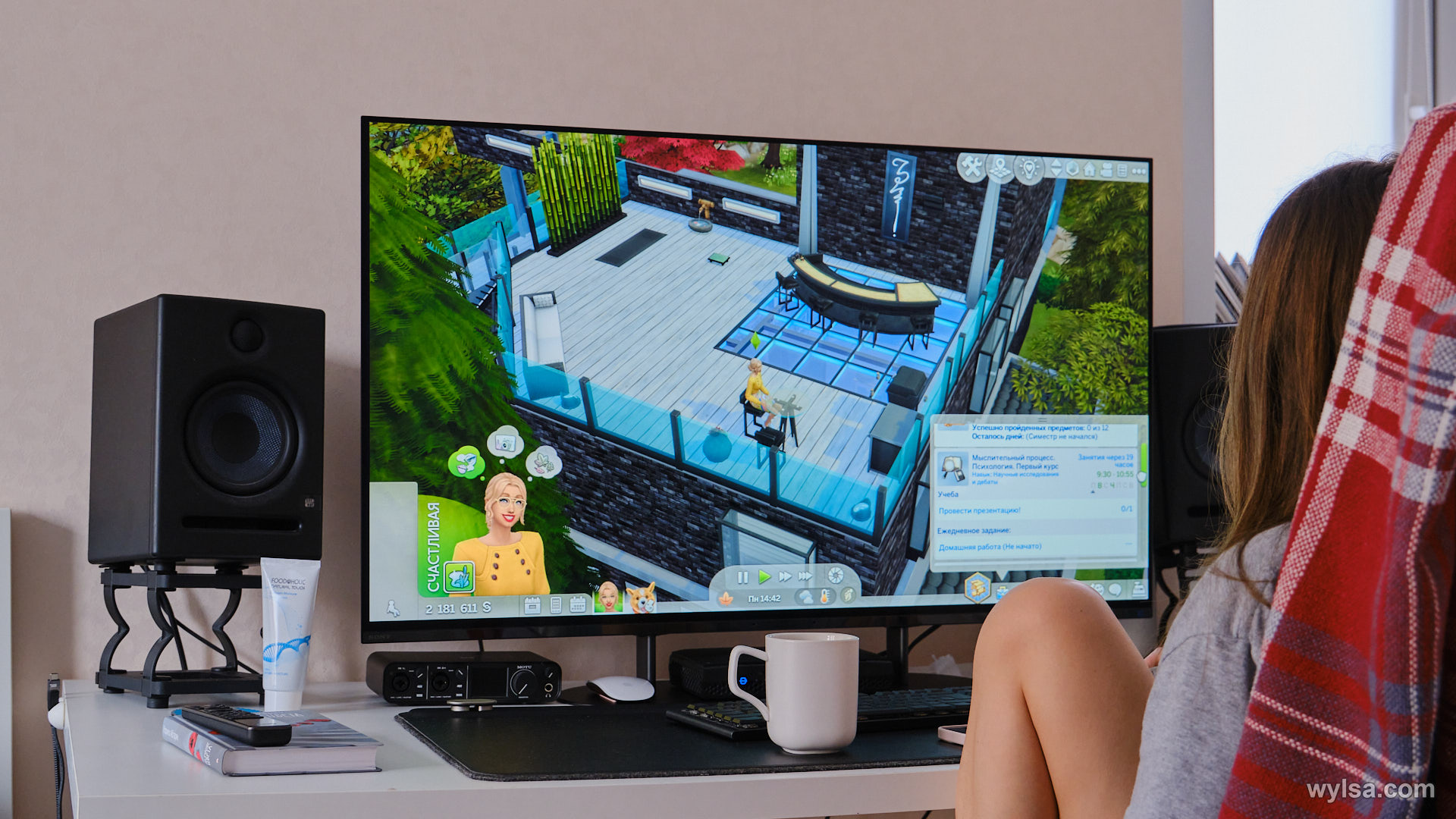 Is it convenient to work with such a monitor? No. They buy such things not to completely immerse themselves in Word, but to play with a gamepad – after all, now a lot of people assemble or buy PCs purely for games. That is why this TV is a gaming monitor.
Technologies
The TV is powered by a Cognitive Processor Bravia XR. Sony notes that it mimics human auditory and visual perception, providing an incredibly realistic experience. It is difficult to check these things, but I really liked how cinematic Dolby Atmos sounds from the speakers of the TV itself – the sound was everywhere, it surrounded me as if I were watching movies with real 7.1 acoustics.
By the way, about the sound. It uses an interesting Acoustic Surface Audio + technology. It turns the screen into a speaker. With the help of a special drive, it starts to vibrate.
All in all, the Sony BRAVIA A90K looks like a TV that's good enough. If you don't want to worry about buying soundbars and other audio systems.
A variety of ports will suit almost everyone. There are four HDMIs, two of which are 2.1. That is, you can connect both consoles at once, or, for example, a curling iron and a gaming computer for 4K gaming, if you want. There is HDMI with ARC and eARC. A great option for those who are going to connect a soundbar to the TV.
Design
The TV can stand either right next to a flat stand: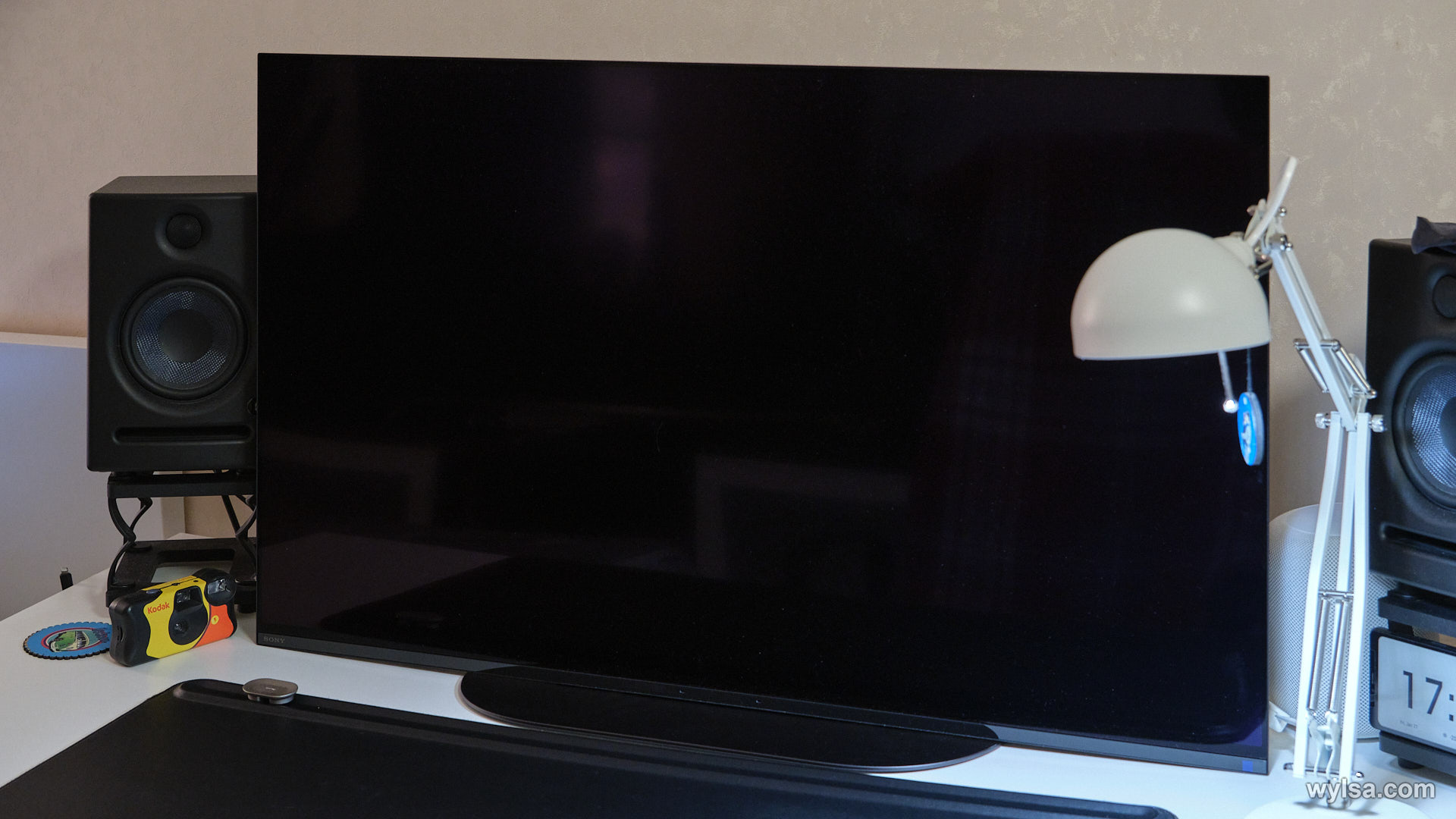 Or on special legs, as if freeing up space for the soundbar: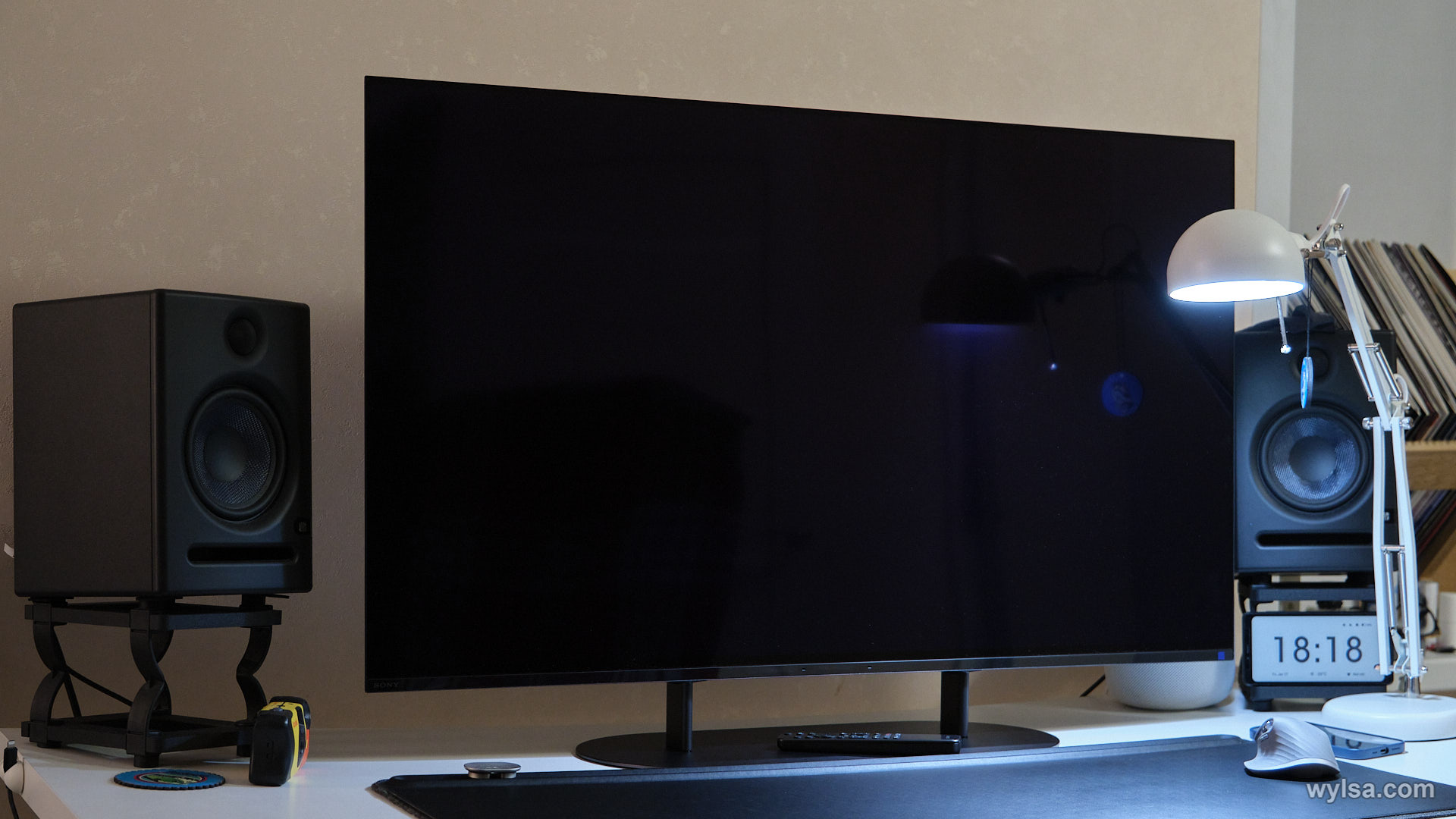 I chose the last option – as a monitor, the lower position seemed to be not very good, it didn't work for me, so I had to lift it up and unscrew it all over again. Therefore, here is my advice: when choosing the height of this particular TV, do not twist anything at first – in case you need to redo it.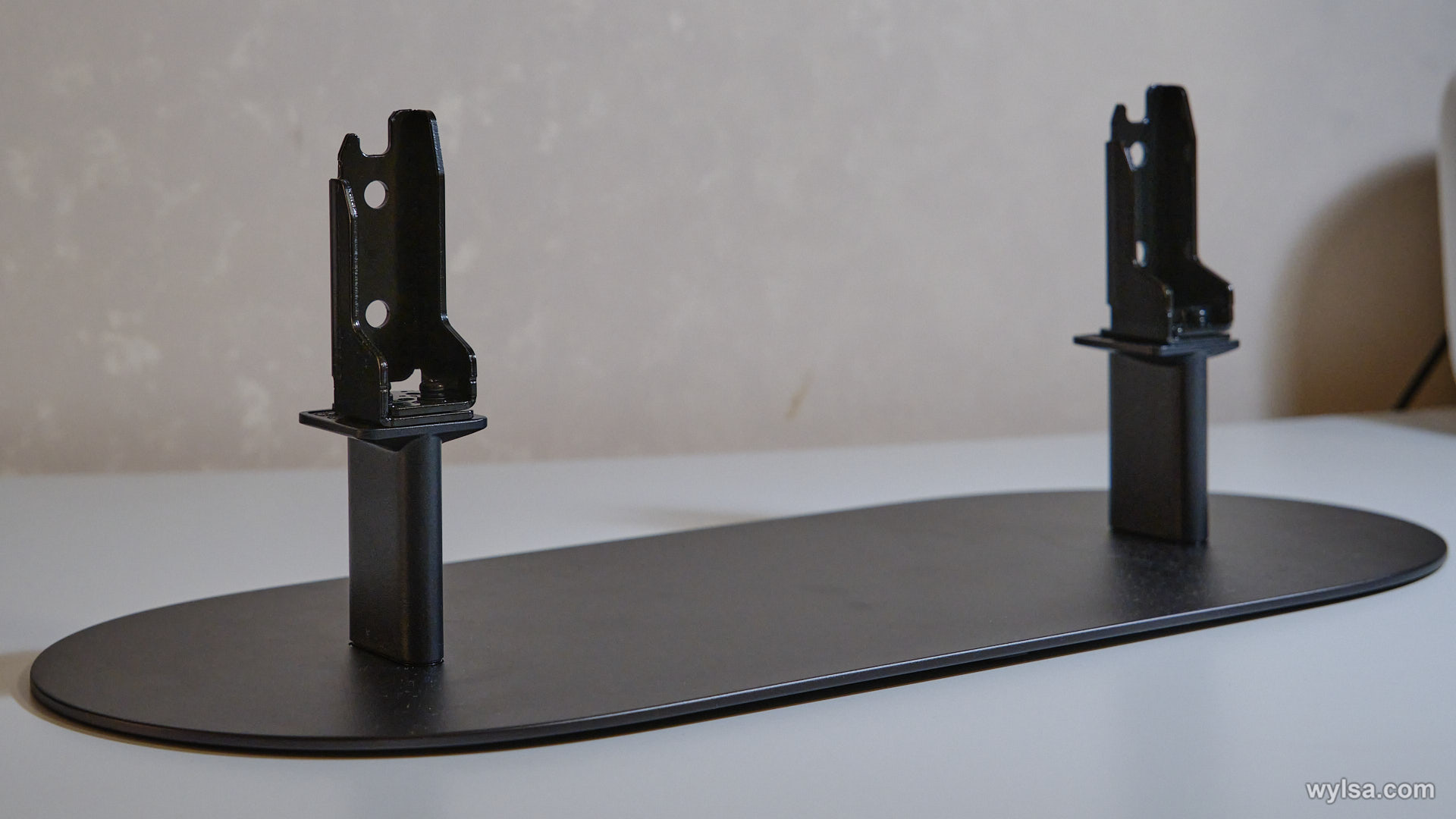 I can't mark the flat stand as my favorite. It looks beautiful, but I see individual legs more practical – they are not so demanding on the plane on which they stand. Here I have this TV on a table, which, as it turned out, caved in in the center after several years of use. As a result, the TV is aligned in the old fashioned way with the help of several sheets of paper – so it does not twitch and the platform does not make sounds. And then I began to sin on badly twisted screws.
It is possible to hang the TV on the wall – for this there is a VESA 300 × 300 mount.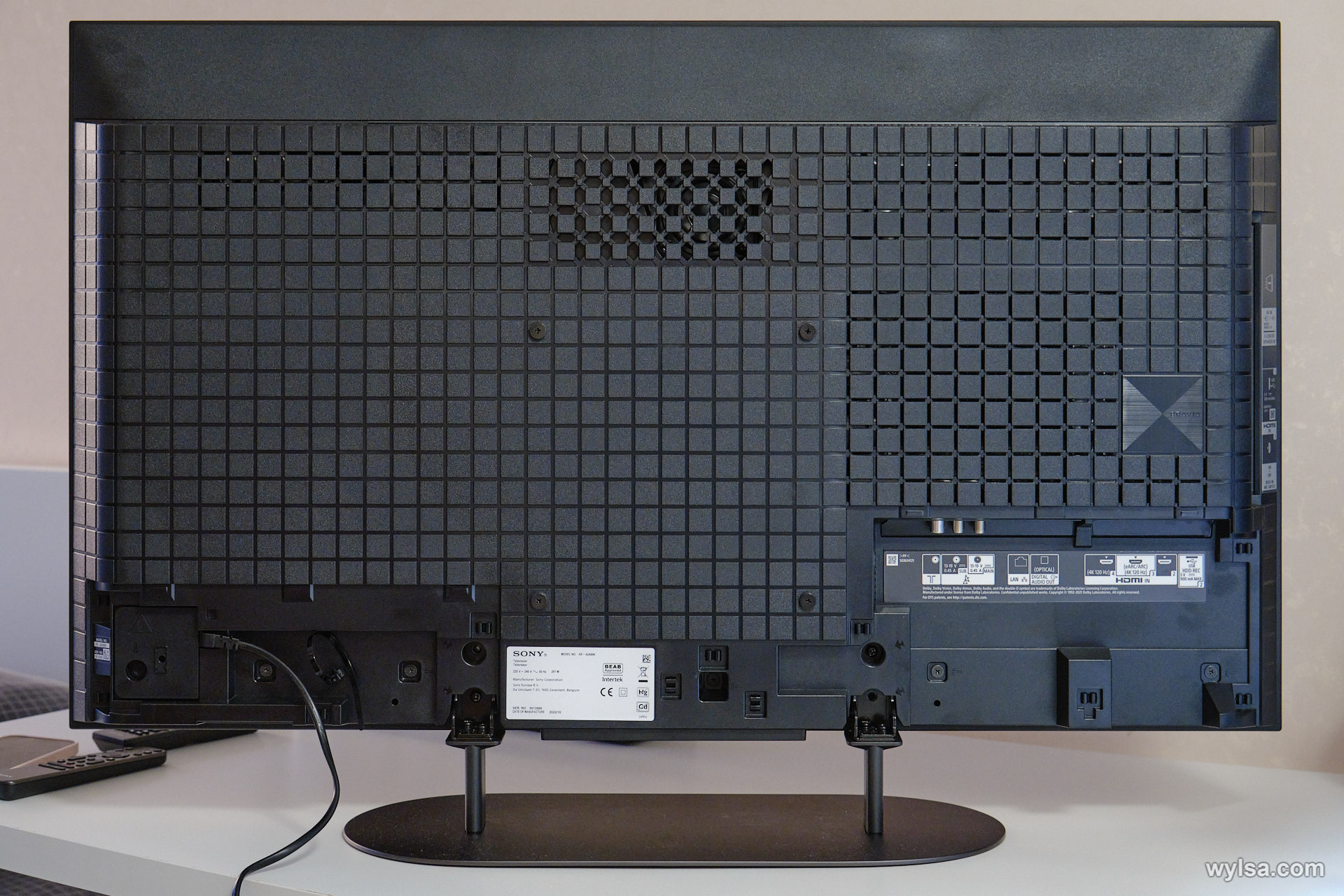 The bezels of the Sony BRAVIA A90K are thin, but the TV itself can't be called that. The TV is far from thin, and this must be taken into account!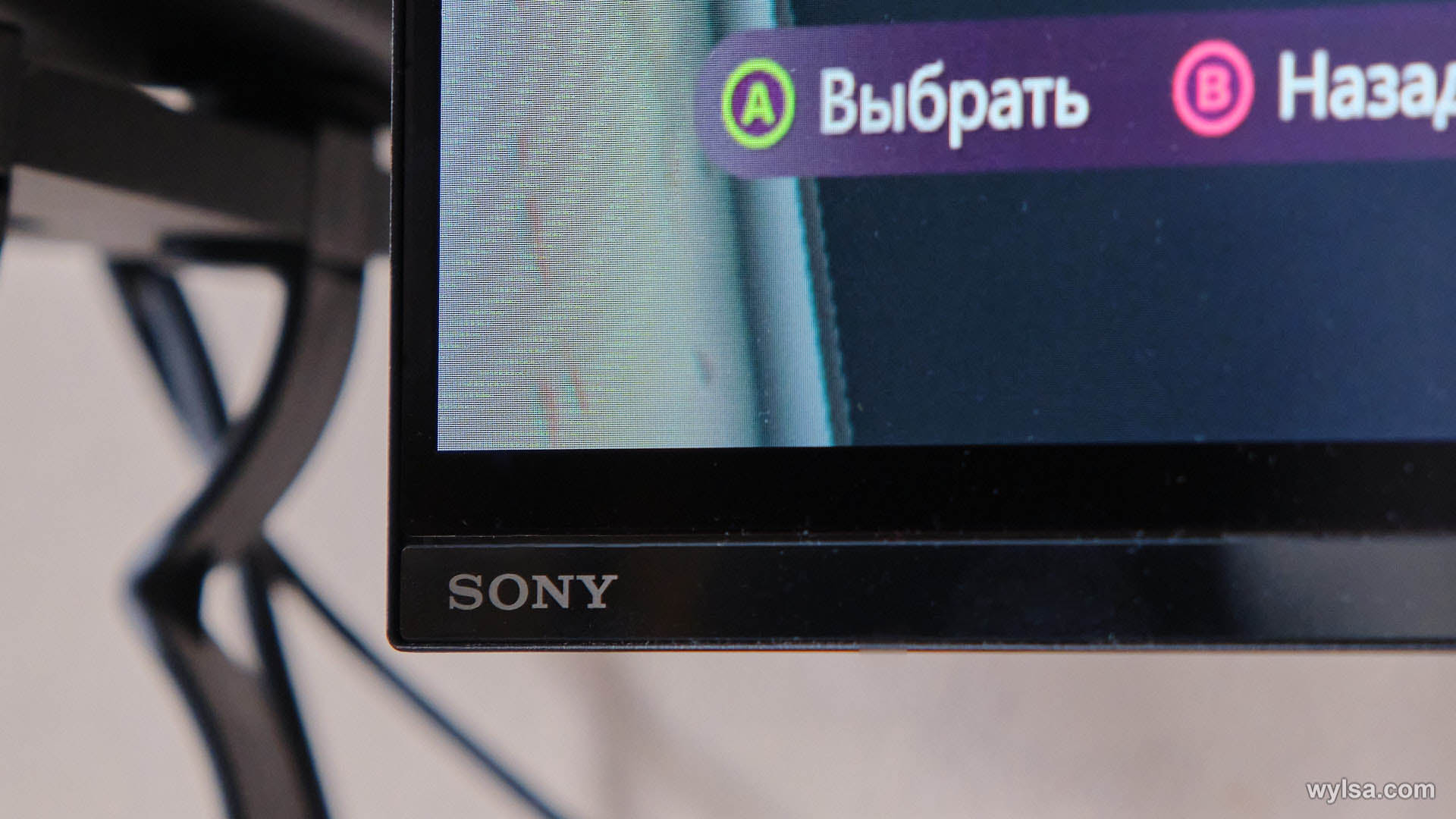 If you decide to put the TV in the middle of the room and are afraid that it will look so-so from behind, then Sony has provided for everything. Behind you can install special panels that cover all entrances and exits and openings from prying eyes. As a result, the back end looks holistic: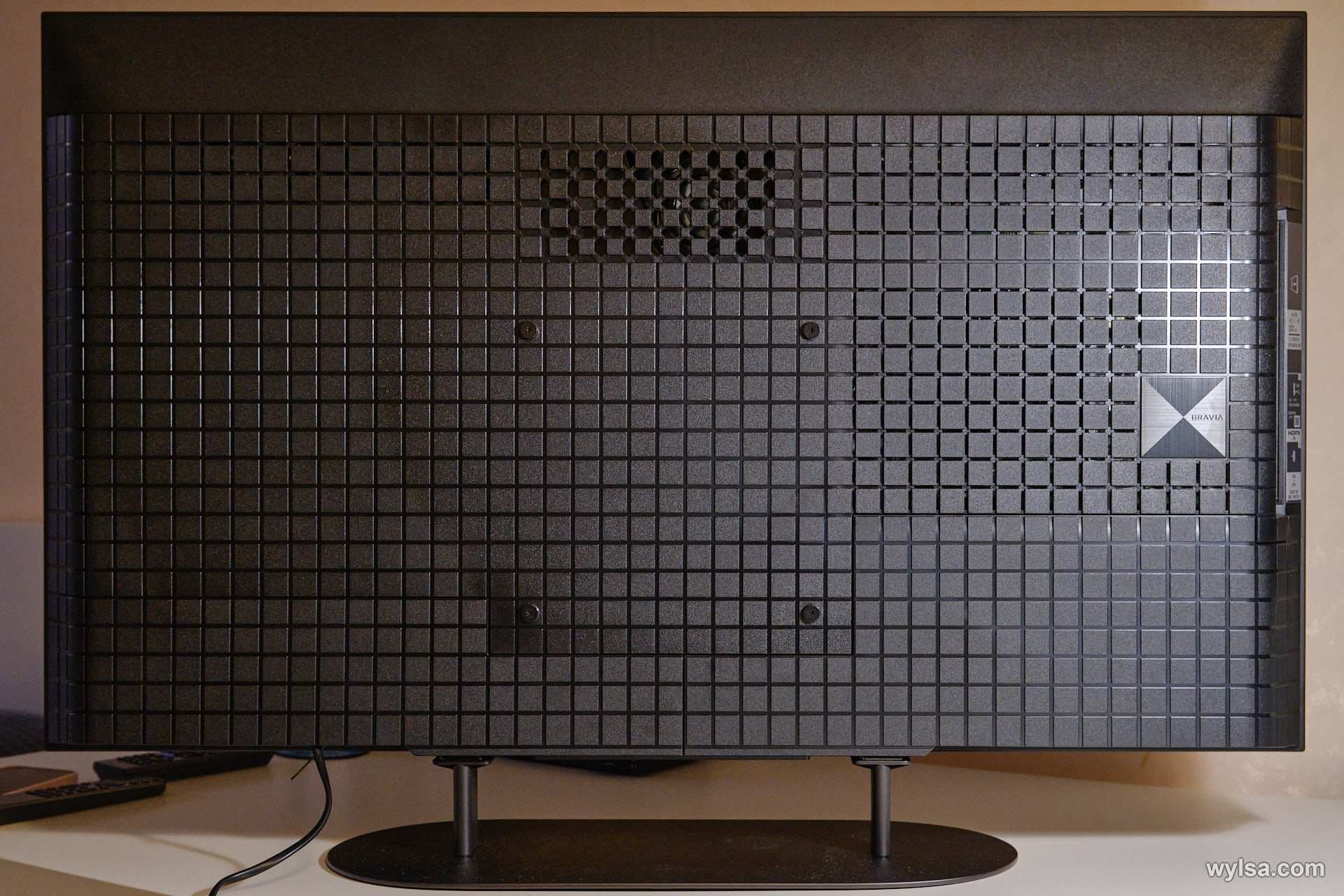 It was a discovery for me that more than one remote control comes with the TV. There is a version for boomers who love Boeing control panels, as well as a nice minimalistic remote: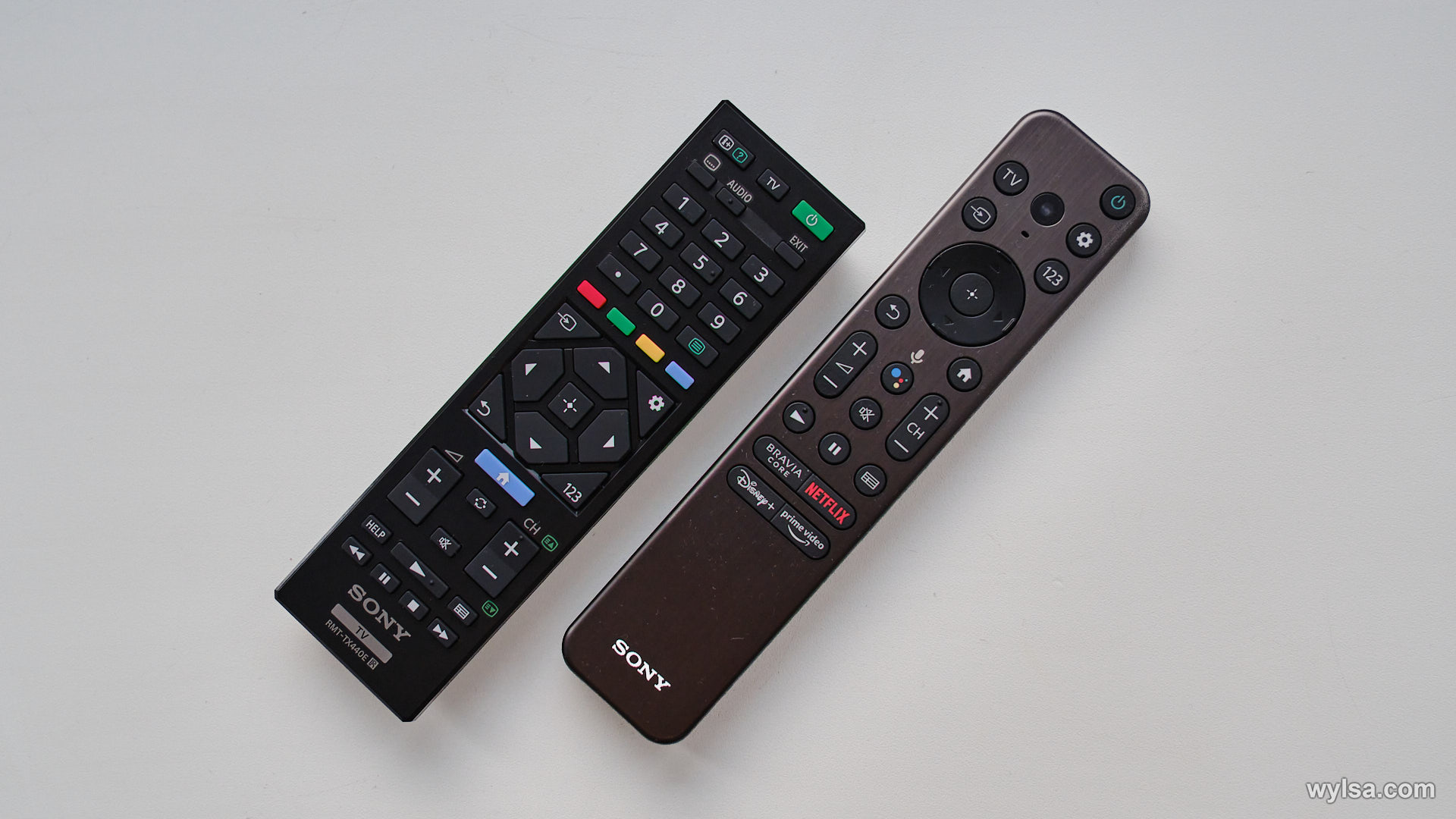 I immediately chose the one on the right. When you pick it up, you will most likely realize how comfortable it is. It has a nice weight, a metal top panel, buttons that light up in the dark: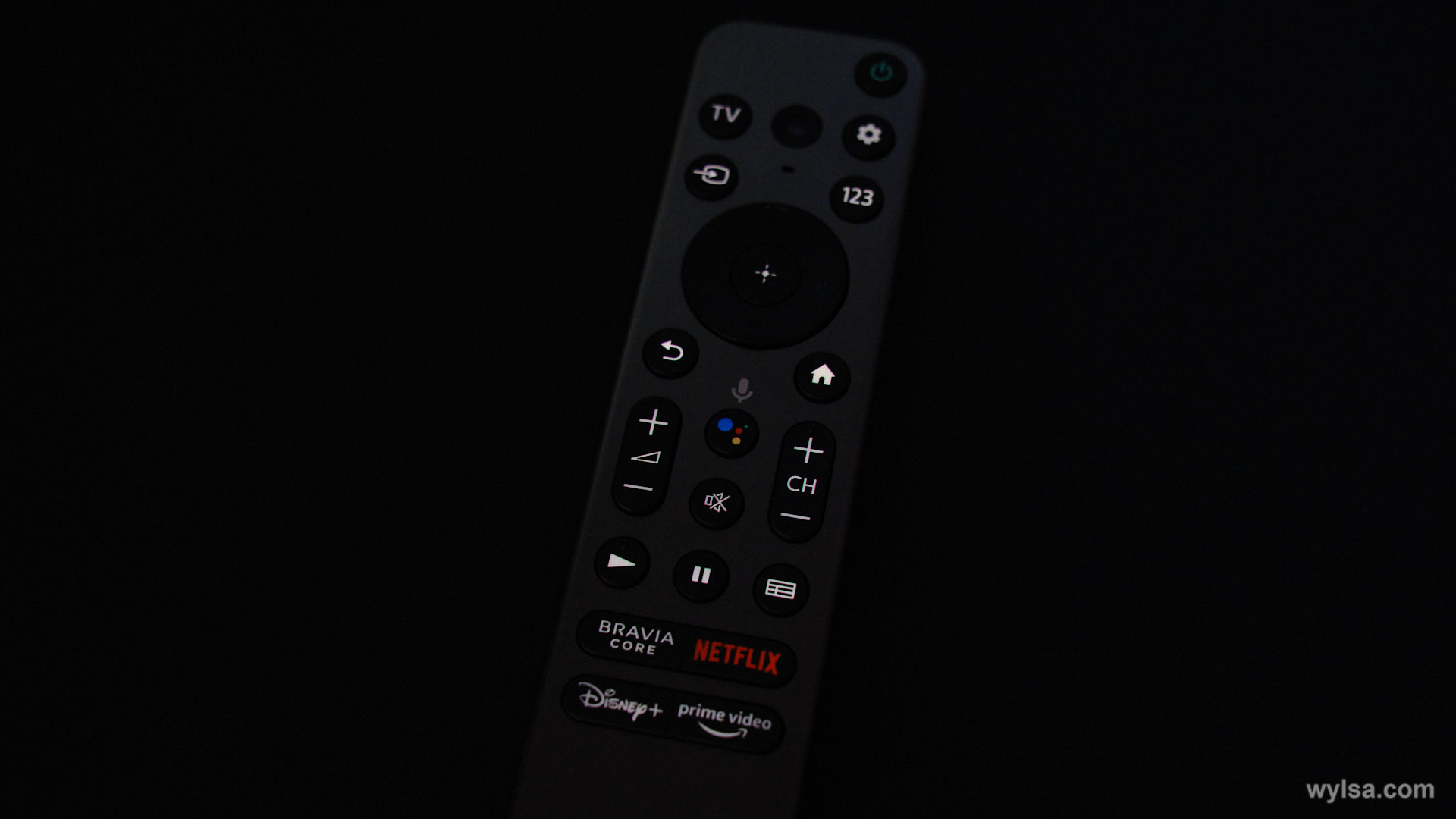 On the back you will find a slot for the speaker – this thing is necessary if you suddenly lose the remote.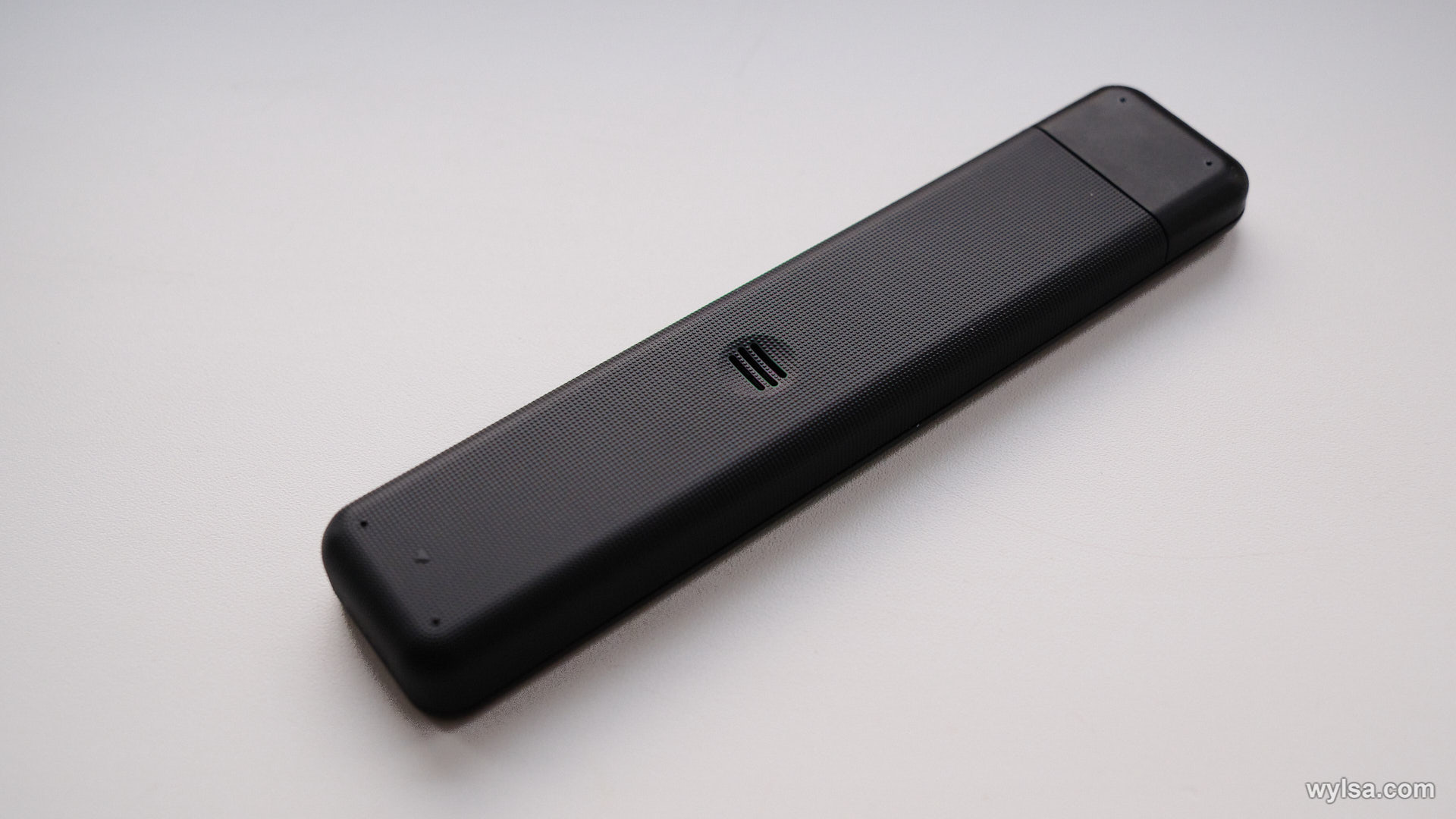 Just press the power button on the TV itself (it's on the left), and a menu will pop up asking you to find the remote.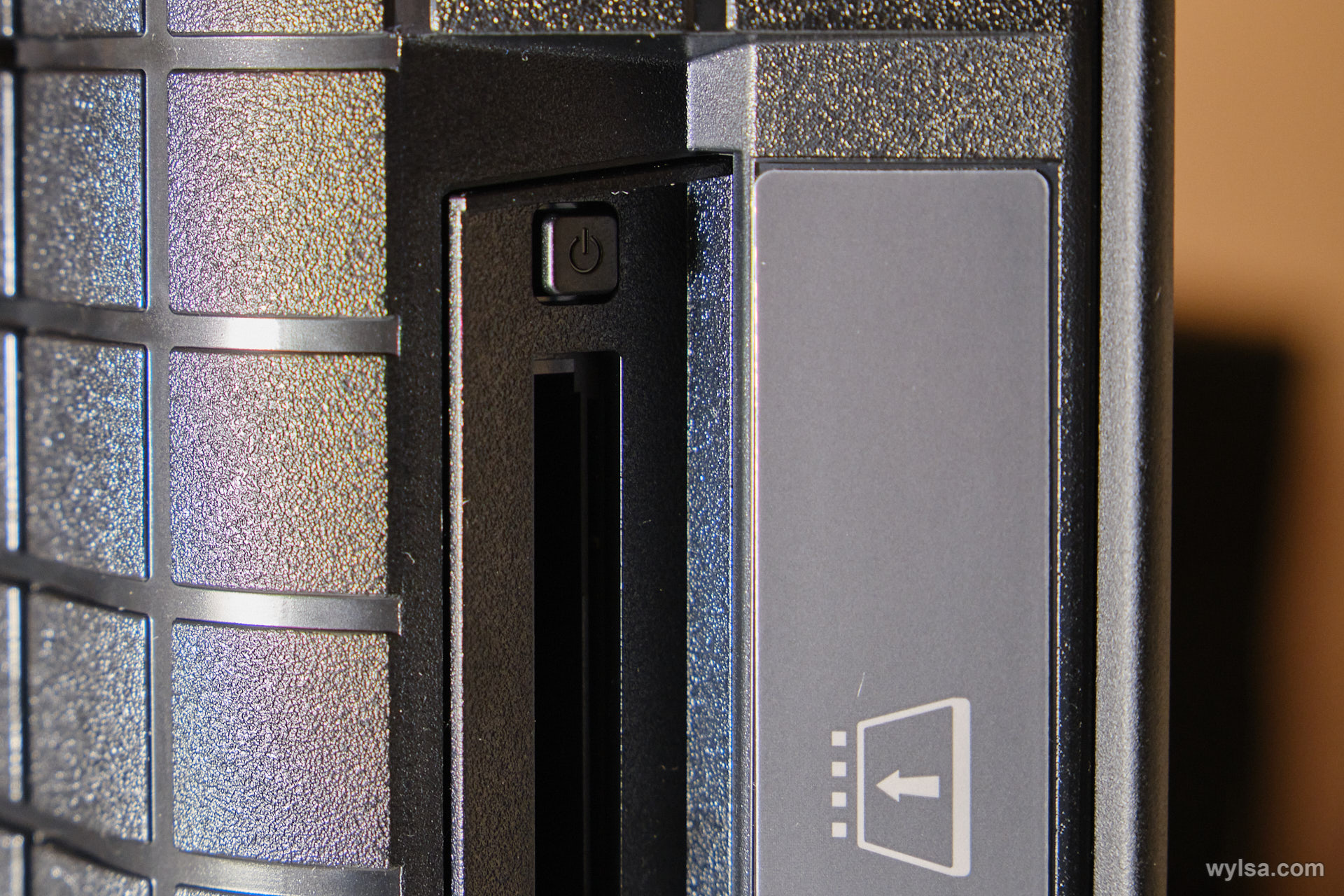 Image
In general, it's strange, of course, to talk about a Sony TV as part of a desire to buy an Xbox Series X. Because by connecting the fifth "curling iron", you get a TV that automatically adjusts to your set-top box. For example, there is ALLM when the lowest latency mode is activated. The picture becomes smooth, which is very cool for dynamic games. Thank you for this is to say an input delay of 8.5 ms.
I played Gran Turismo Sport on my PlayStation 4, and I was able to get past the night races that I could not pass on the old TV – the road was visible. By the way, it became possible to play in all conditions, because I avoided the race and with a bright sun – it shone very brightly into the "camera", which made it difficult to see the image around the edges of the TV.
If we talk about the picture when watching movies, it is impressive. It's deep black, not grey, and there's no blockage in the shadows.
The juiciness of the picture and the brightness of the colors, of course, are my respect. All these parrots and Greek villages look so beautiful that you want to stroke these parrots and walk around the Greek villages. Support for Dolby Vision is also announced.
For maximum picture quality, two HDMI 2.1 ports work here at once. So you can not only connect the PlayStation 5, but also be as strange as me by choosing a Sony TV for Xbox. Or a gaming computer.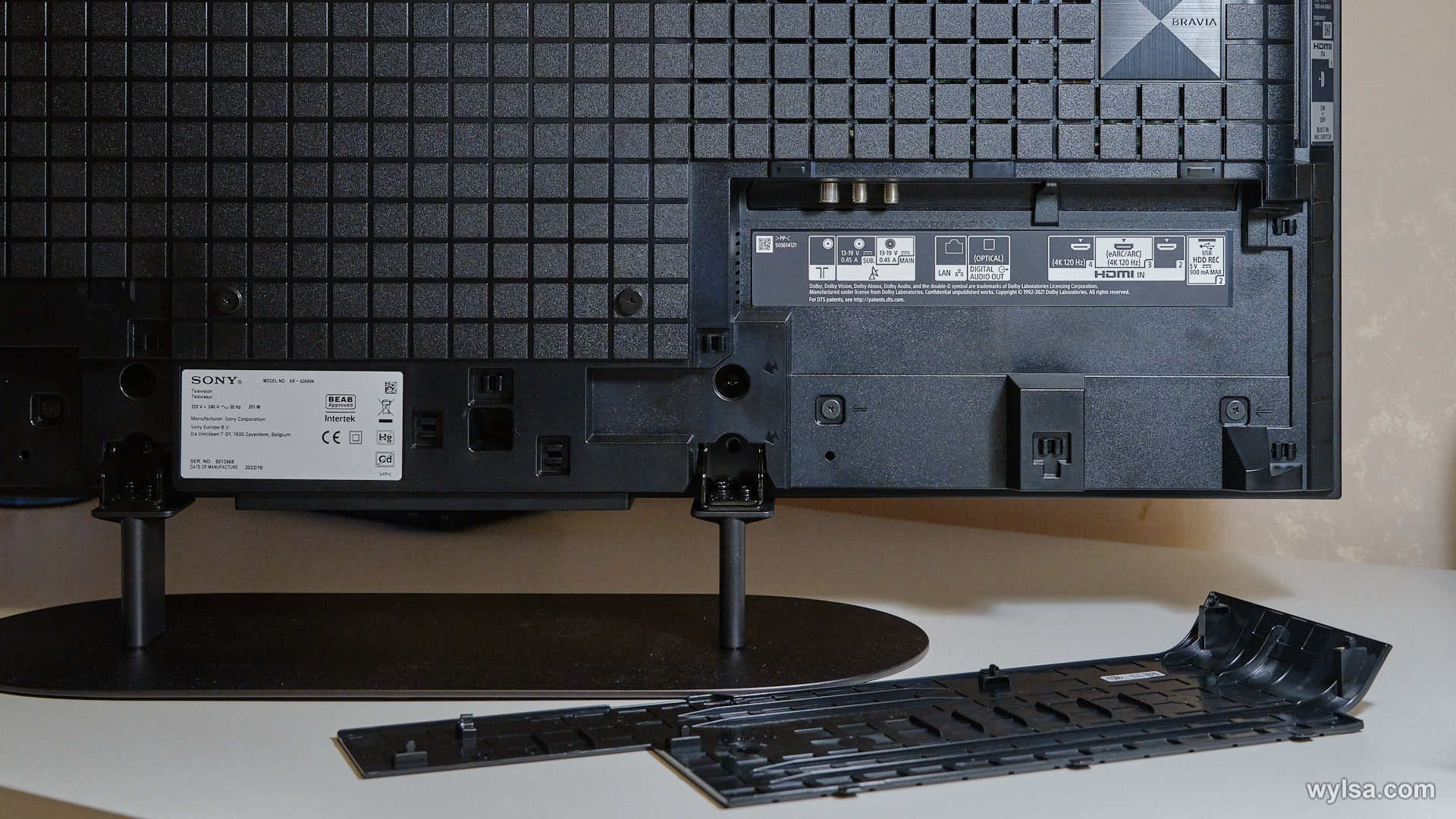 Sony doesn't name the brightness of the display, but rtings has measured with special equipment that the maximum peak brightness will be in the region of 800 nits, which is more than enough for both games and movies.
Outcome
I am writing this text while Techsuppo is playing Fifa on a 48-inch TV in the next room, which is connected not only to the fifth curling iron, but also to the gaming computer. There, too, 120 Hz, 4K. And, of course, it is also used as a monitor.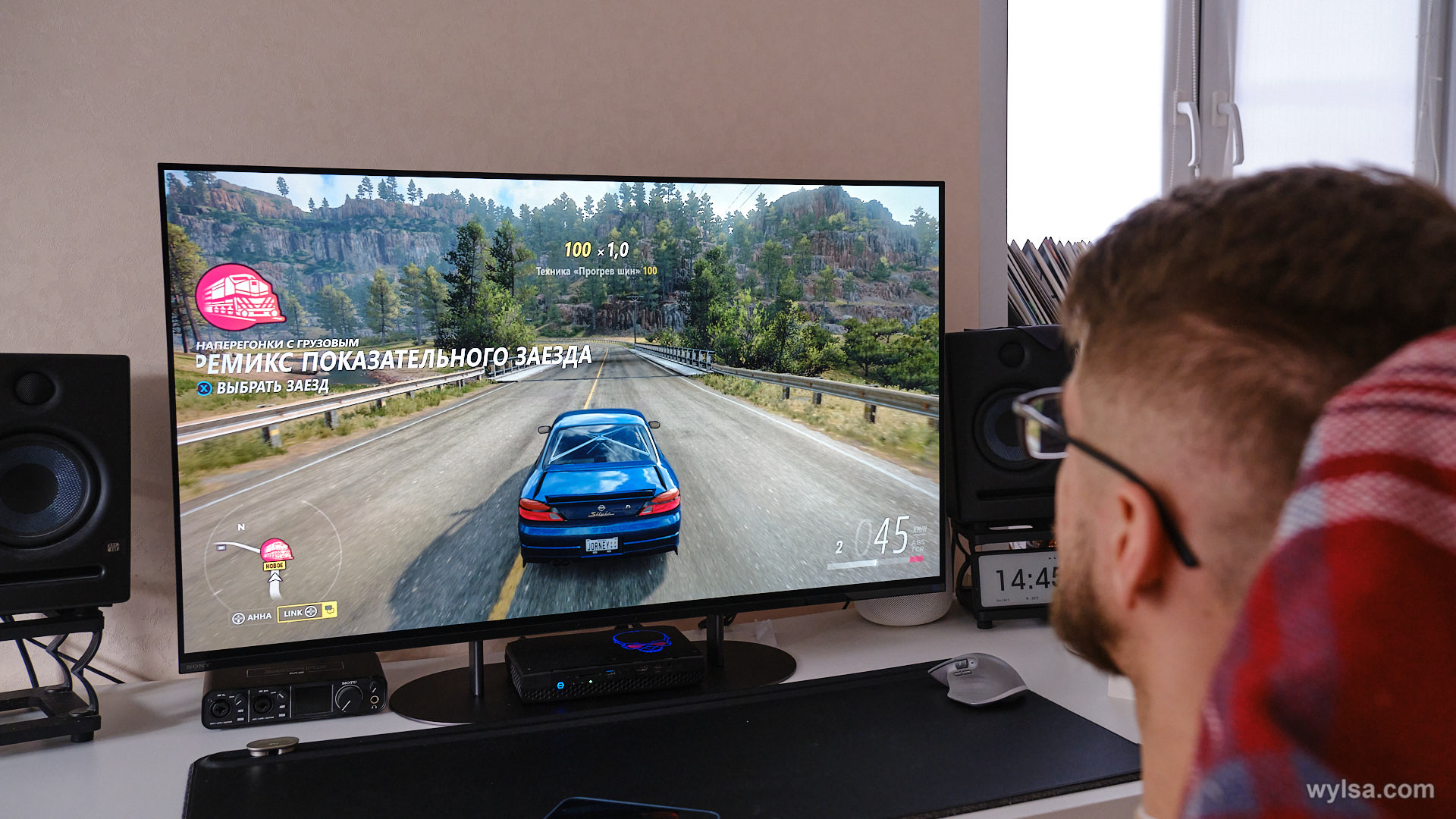 The category of large gaming monitors is now especially popular among people with high incomes. And it is clear that the Sony BRAVIA A90K (XR-42A90K), like its 48-inch version, not everyone can afford.
However, it is worth remembering the very first OLED TV that you could buy. This is the Sony XEL-1. What were the options? 11 inches, resolution 960 × 540 dots. The price in 2009, when it was put on sale in Russia, was 200 thousand rubles. In modern terms, taking into account inflation, this is about 490 thousand rubles.
Our today's hero is much cheaper – 175 thousand rubles. And in comparison with the same XEL-1, there is much more of everything. But I was distracted by the nostalgic memories of a boy who, in that 2009, could not afford such things.
I admit: by 2023, a lot has changed. However, I personally still need to think about the advisability of such a purchase – unfortunately, I am not so rich yet. But Techsuppo or people who earn commensurate amounts with him – quite. A TV with a great picture that you can take without having to purchase an additional audio system. A TV that is enough to buy and connect a fifth "curling iron" to it, as well as a computer or Xbox in the second HDMI 2.1? Why not. Especially when large diagonals are not needed, but you want a more or less compact solution.
---
Text prepared with the support AVCENTRE.RU — SONY brand stores in Moscow:
Central Children's Museum on Lubyanka;
SEC "Afimall City";
Mega Belaya Dacha;
Mega Teply Stan.
You can follow all discounts and fresh arrivals of goods, as well as unique SONY content in their official public in VK And telegram channel. By the way, they will soon play LinkBuds wireless headphones there!
Advertising. Cleveland Technologies LLC.
erid=Pb3XmBtzsyBr2zoNf2HAi22phqfdxGQBfTufdw6