For the PS5, Sony could not help but make some kind of complex gamepad, everyone was waiting for it, asking, signing petitions – and last year the Sony DualSense Edge was announced. Usually such things are sold on New Year's Eve, but the dirty COVID broke all the chains and components, so the beautiful appeared on the shelves in January. Now I will tell you the whole truth about Edge, without embellishment.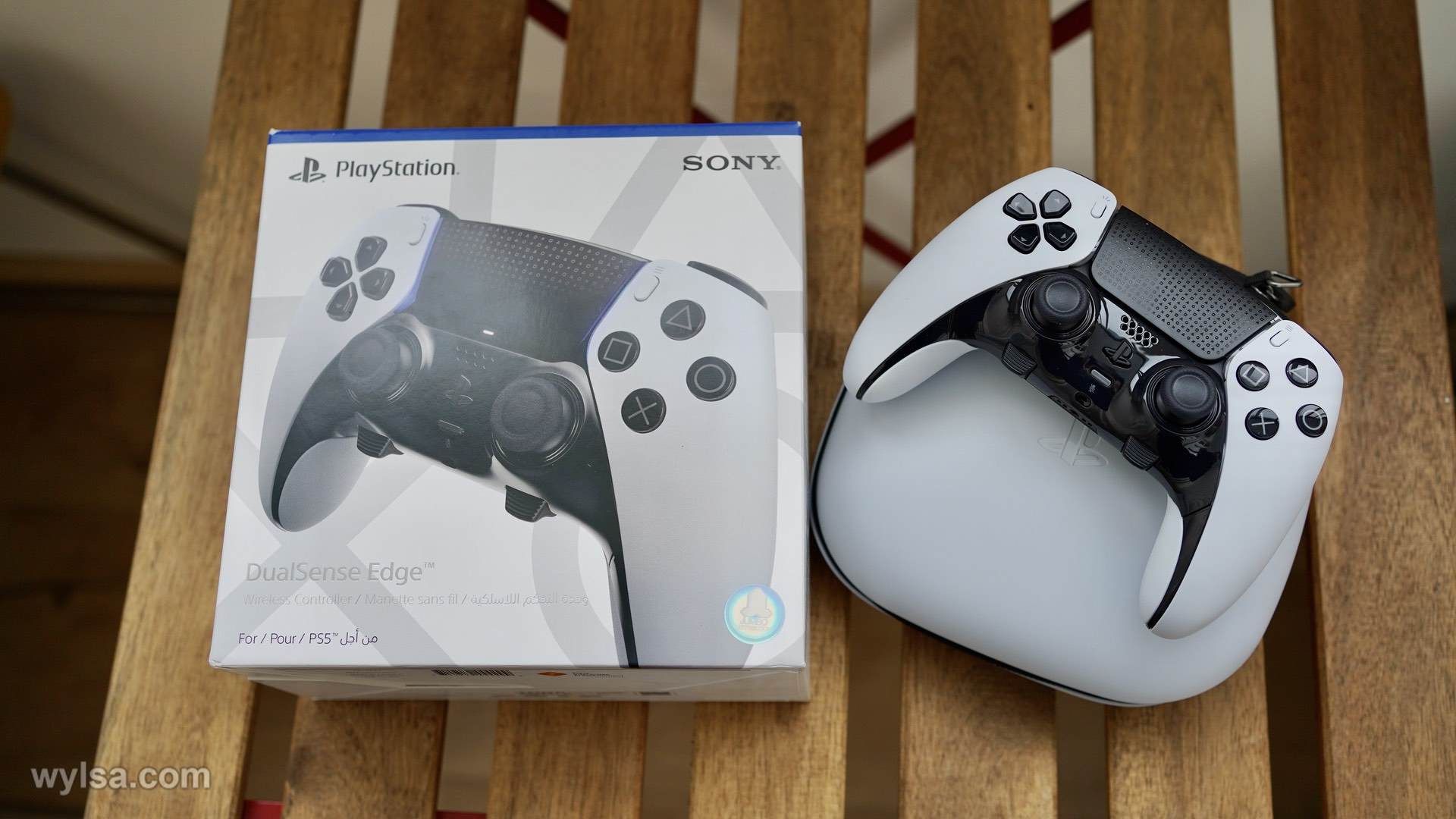 Design
The gamepad traditionally arrives in a stubborn Sony package – this is when a beautiful box opens in an incomprehensible way and turns into a pile of some kind of films, pieces of paper, rags. How they manage to do this for so many years, I can't imagine – I still remember Sony cassette players, where I had to tear cardboard and make my way to the desired gadget. And there were also CD players in BLISTERS and it was necessary to cut them with SHEARS.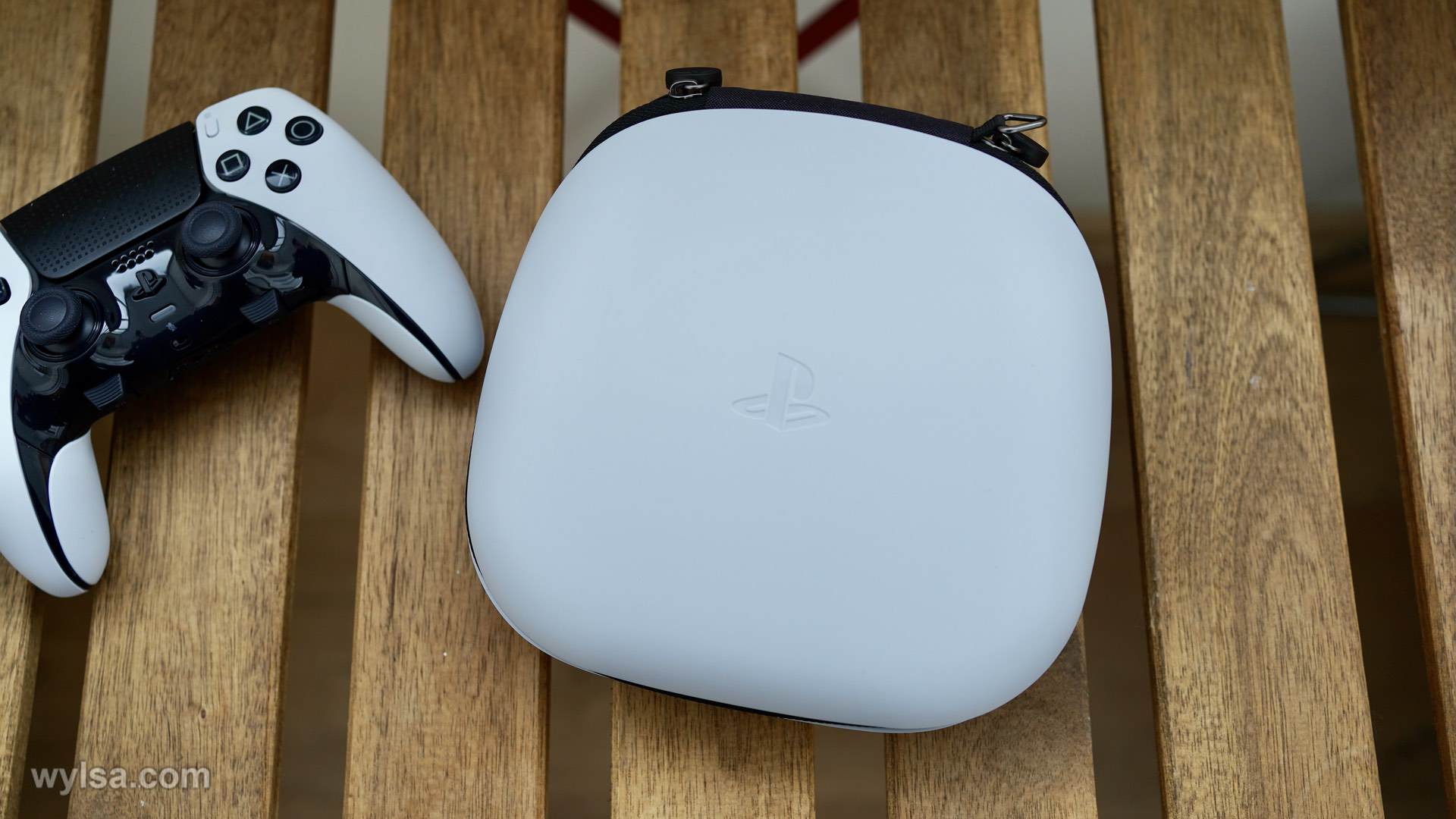 Here we make our way to a nice white case, as if stolen from an imperial stormtrooper: white plastic and a flip bar at the back, Edge can be charged right in the case. Why this is necessary, I have no idea.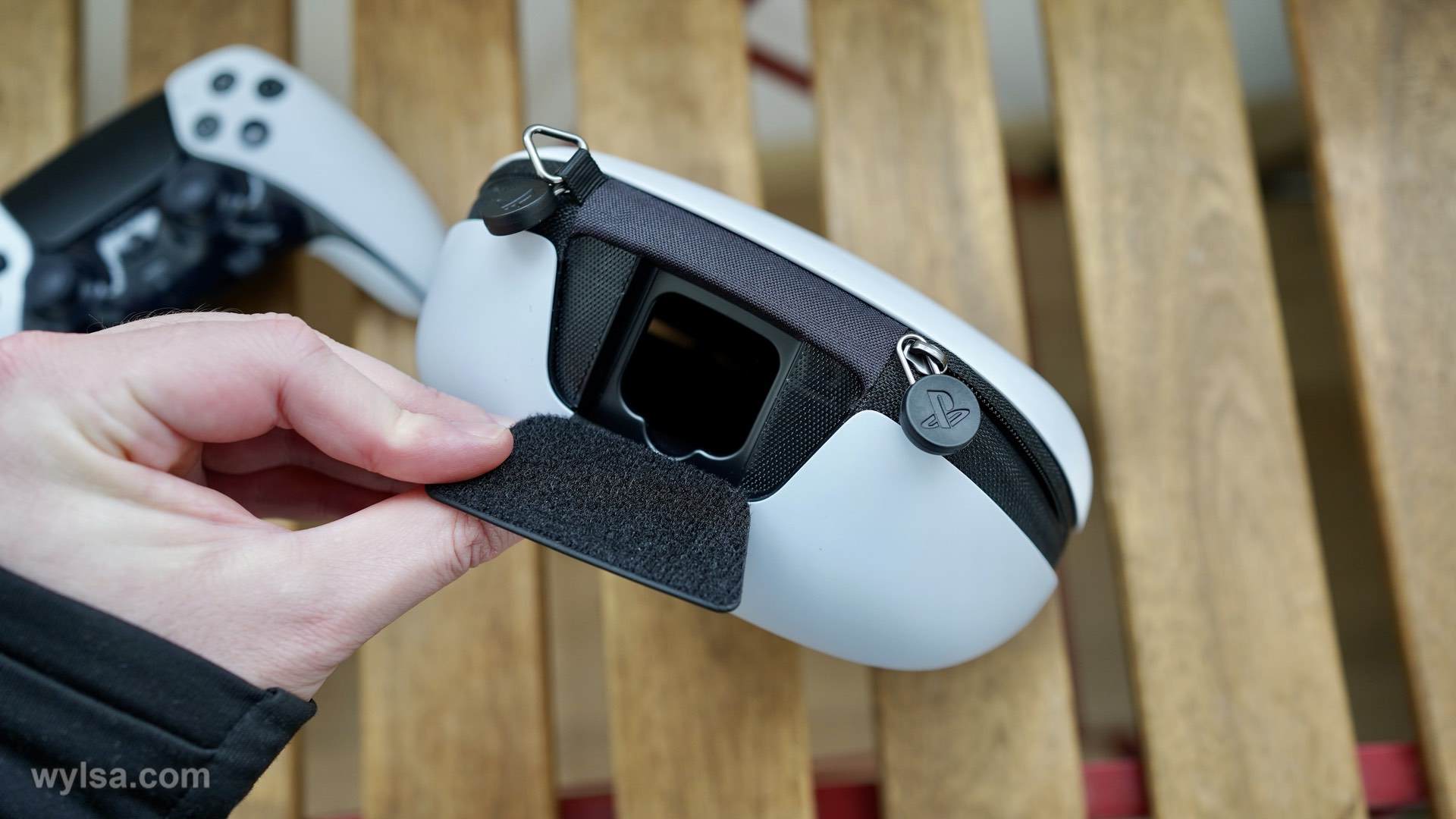 Since this is a tricky gamepad we have, there's a hell of a lot of stuff in the kit. A long USB-A to USB-C cable with a fabric braid, different shaped stick caps (we'll talk about them below), two types of triggers for the back of the gamepad.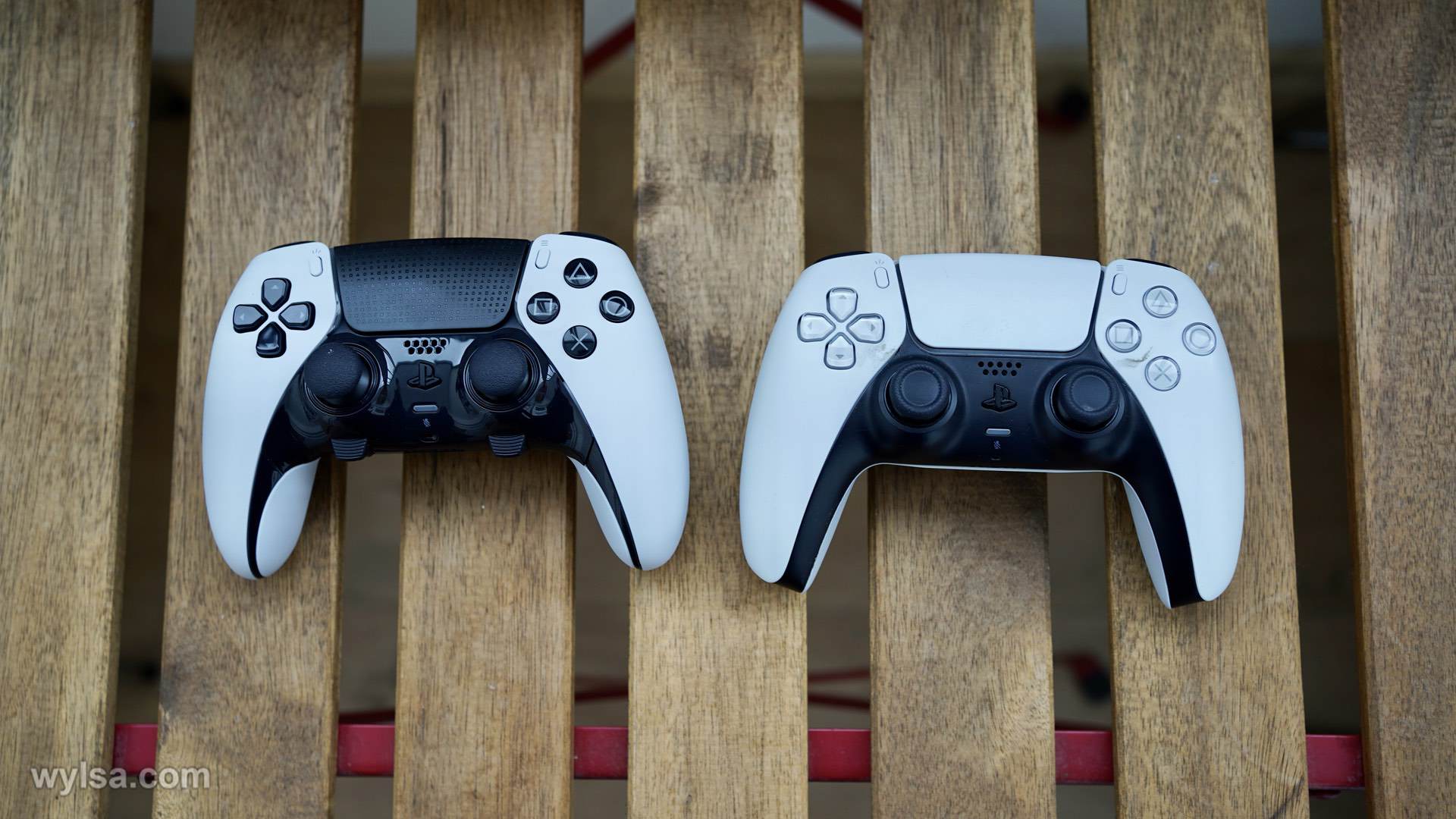 Well, the gamepad itself – in appearance it is the usual DualSense, only harder (and it is felt) and somehow more serious.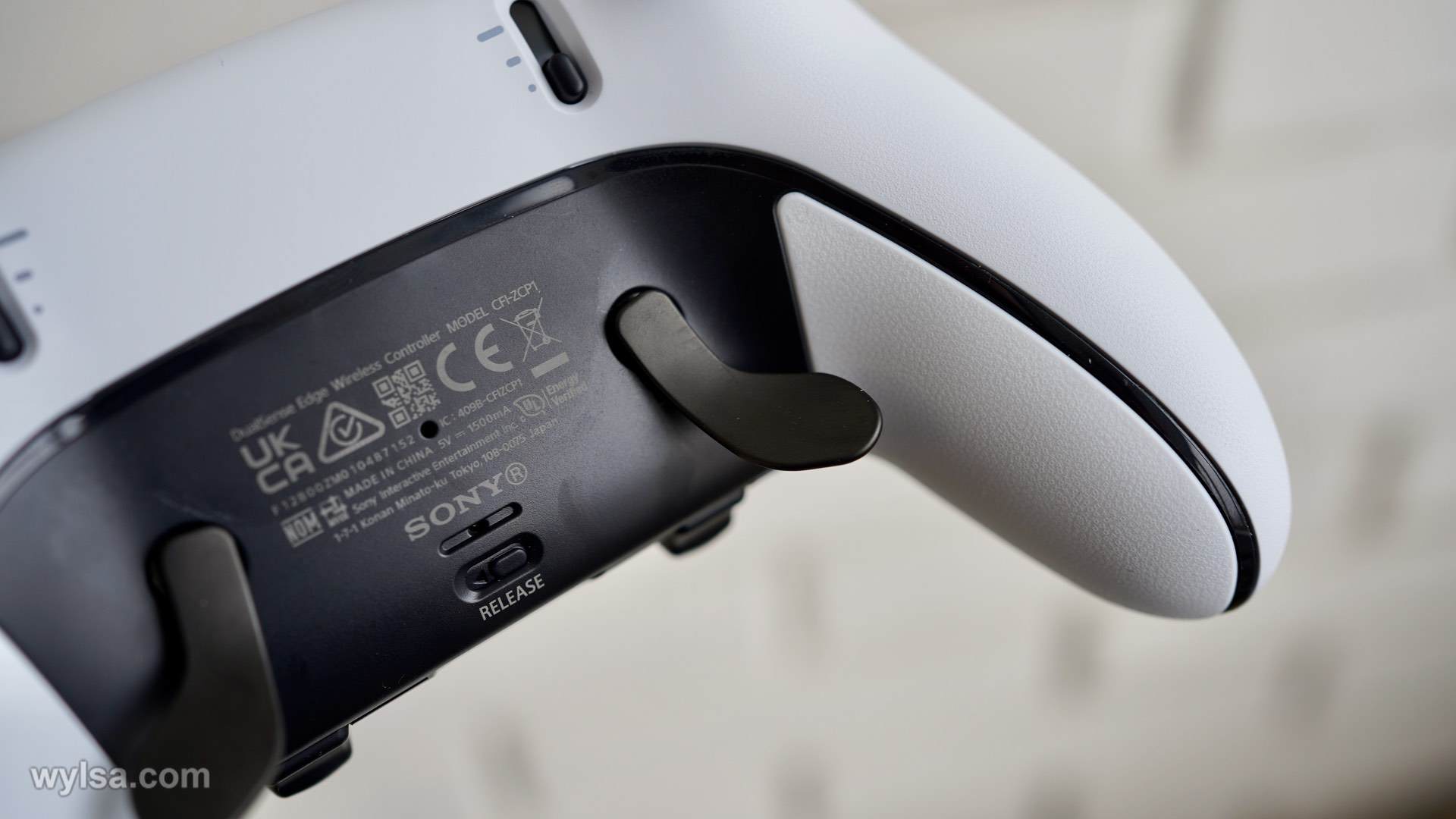 I want to say right away as a user of the Elite 2 gamepad for Xbox – Microsoft really made an expensive gamepad, and it seriously differs from the basic solution. Different materials, different functions, different ergonomics, different scope of supply.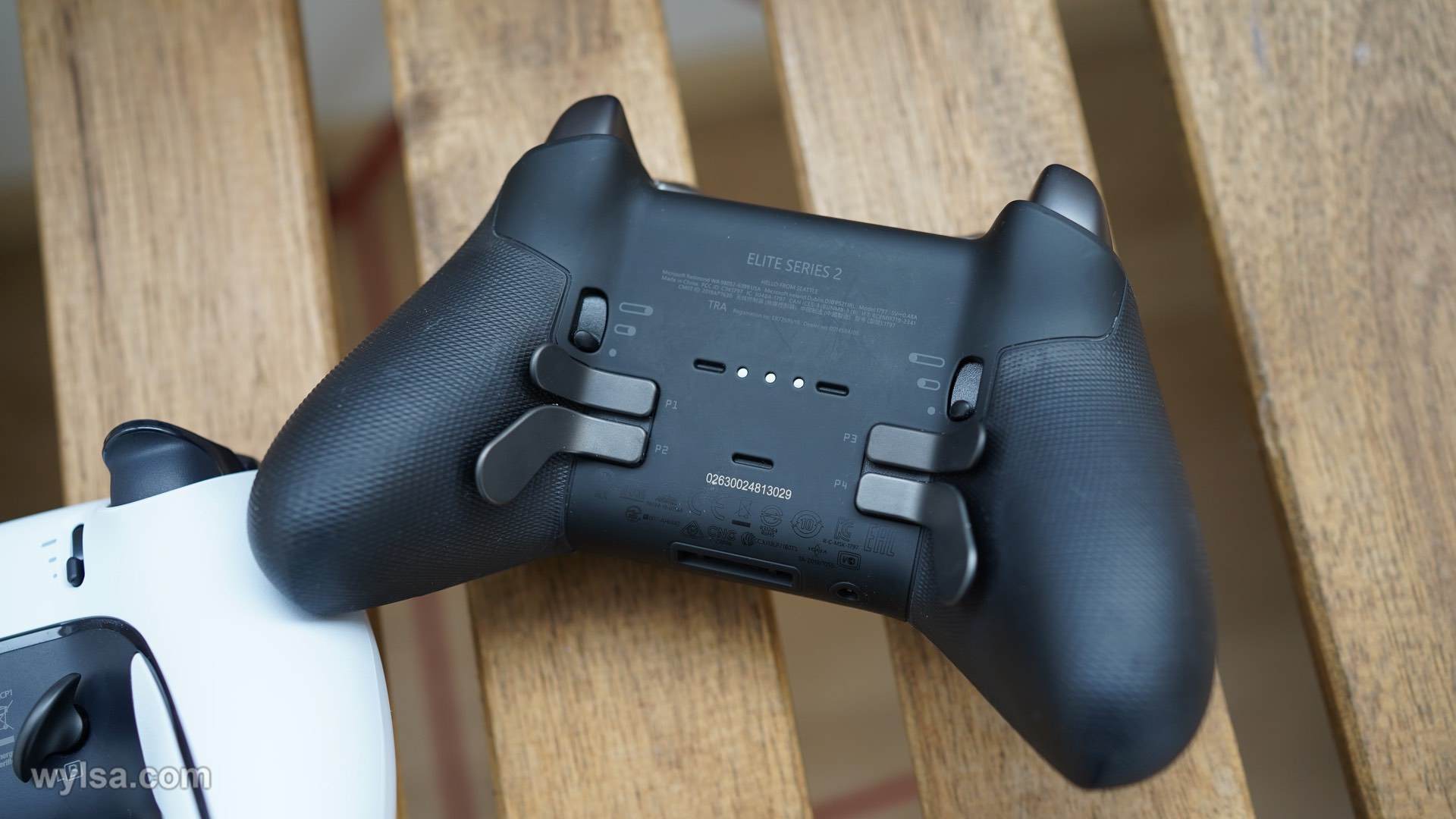 In the world of Sony, everything is different: Edge is not perceived as an expensive thing, although it costs quite a hefty two hundred dollars. There is, however, a nice feature: the Elite cannot be cleaned after a couple of years of use, and the Edge will most likely remain clean and tidy.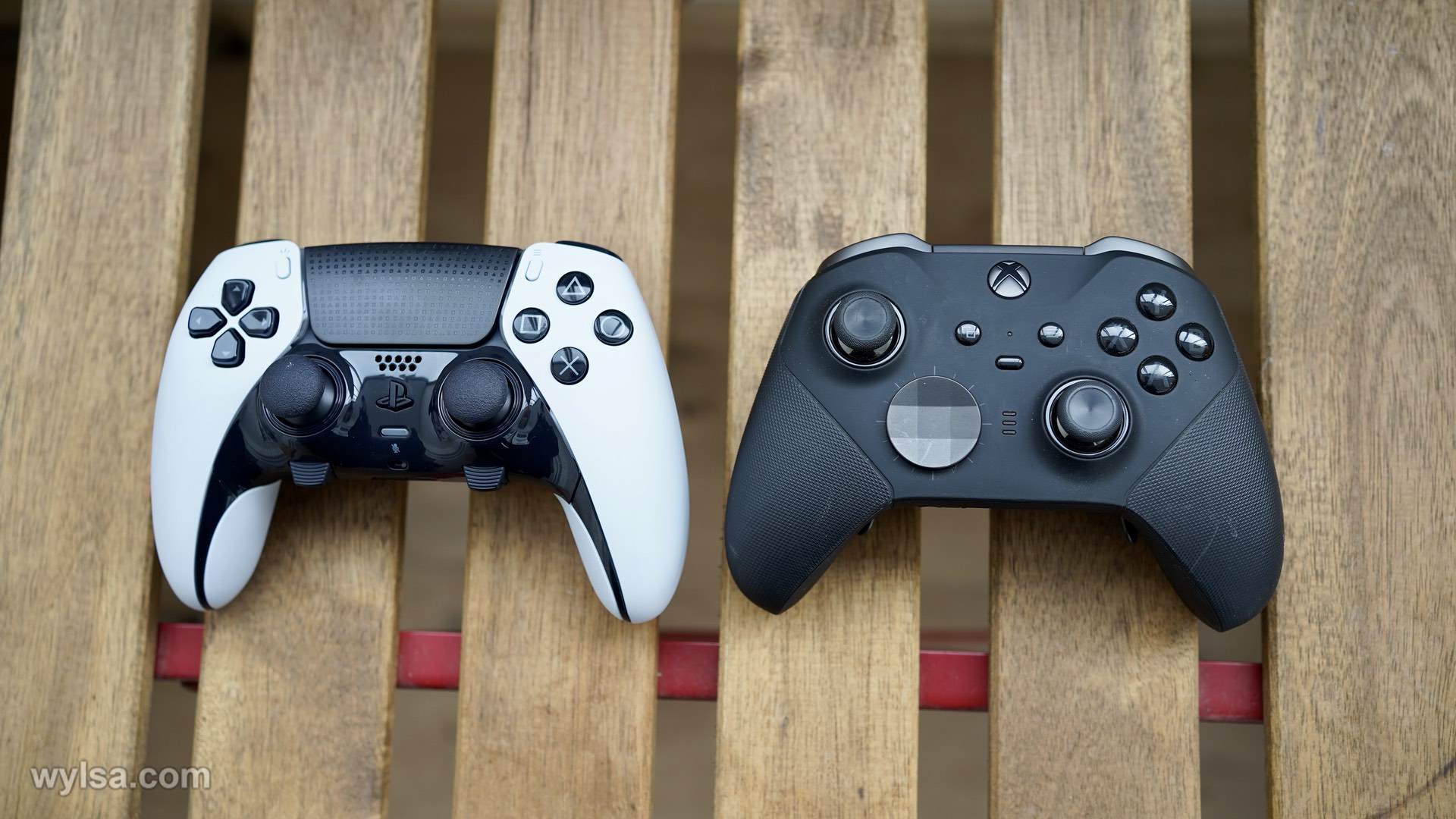 Now let's talk about the most important thing – additional controls. There are four of them: on the back you can put either "bumps", as I affectionately call them, or the same "squiggles" as the Elite (only Elite has four of them). Here in the photo "tubercles":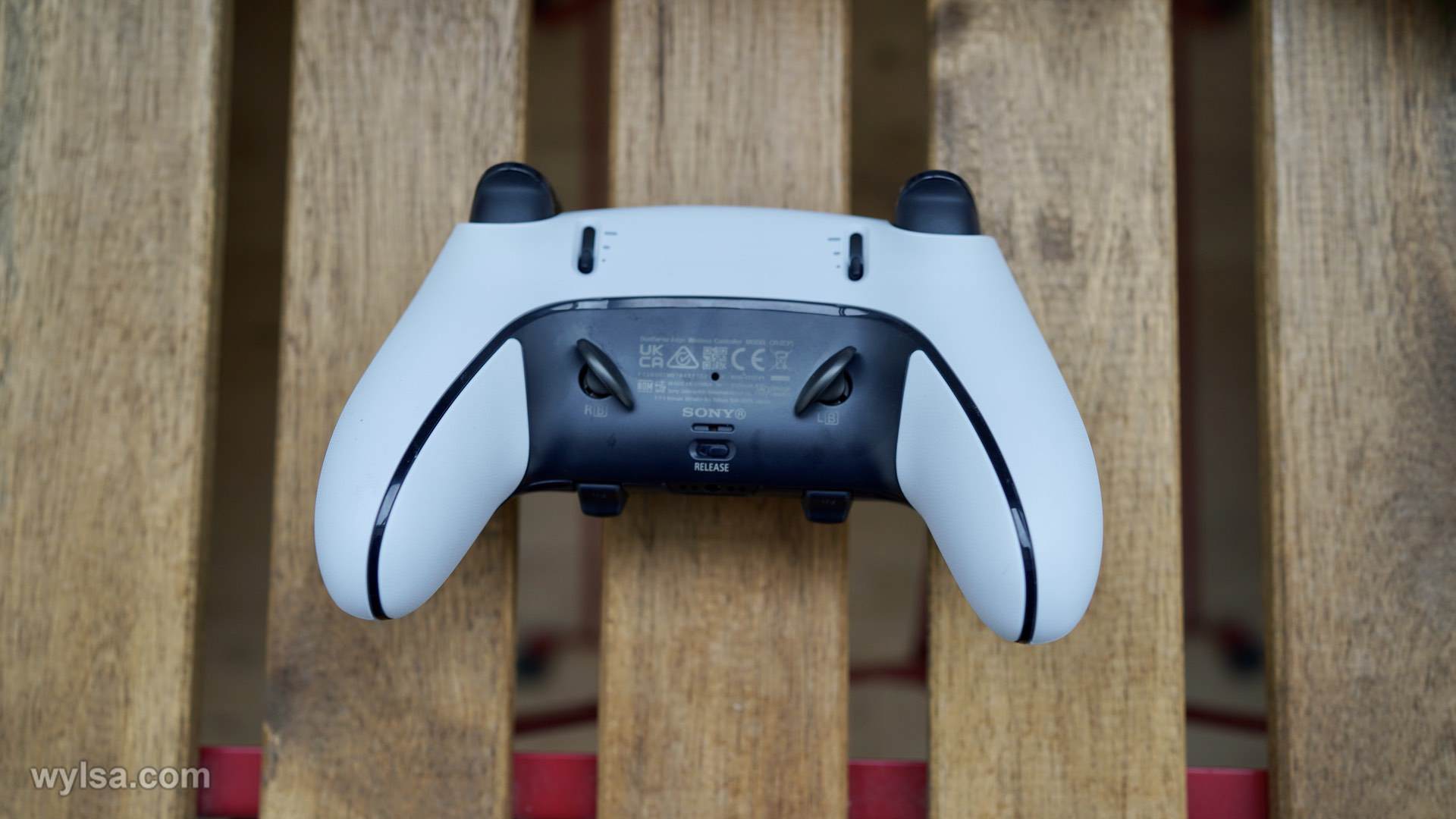 You can hang an action on them that duplicates the main control layout – and this is only one action. That is, in the world of CoD, when you click on the "bump" you can either jump, or shoot, or fall – not all at once at the same time! Further, the "tubercles" due to their smaller size turn out to be somehow cozier and more convenient, it is easier to play with them.
Also here the trigger travel is physically regulated, I set it to the minimum, it is very good in the world of CoD and high-speed races. But two function buttons are puzzling – they are needed to switch profiles. Yes, that's all.
In the console menu, you can create profiles, adjust the behavior of the sticks and bumpers, the strength of the vibration – I have not had time to figure everything out yet, since I received the Edge just yesterday.
Under CoD, you can set up a couple of profiles for a sniper and run-n-gun and switch between them – one is smooth, the other is sharp, buzz. Or, it's good to set up profiles for different games: for God of War, leave the classic setting, confused for online.
But why do you need two buttons if you could switch between profiles in the menu?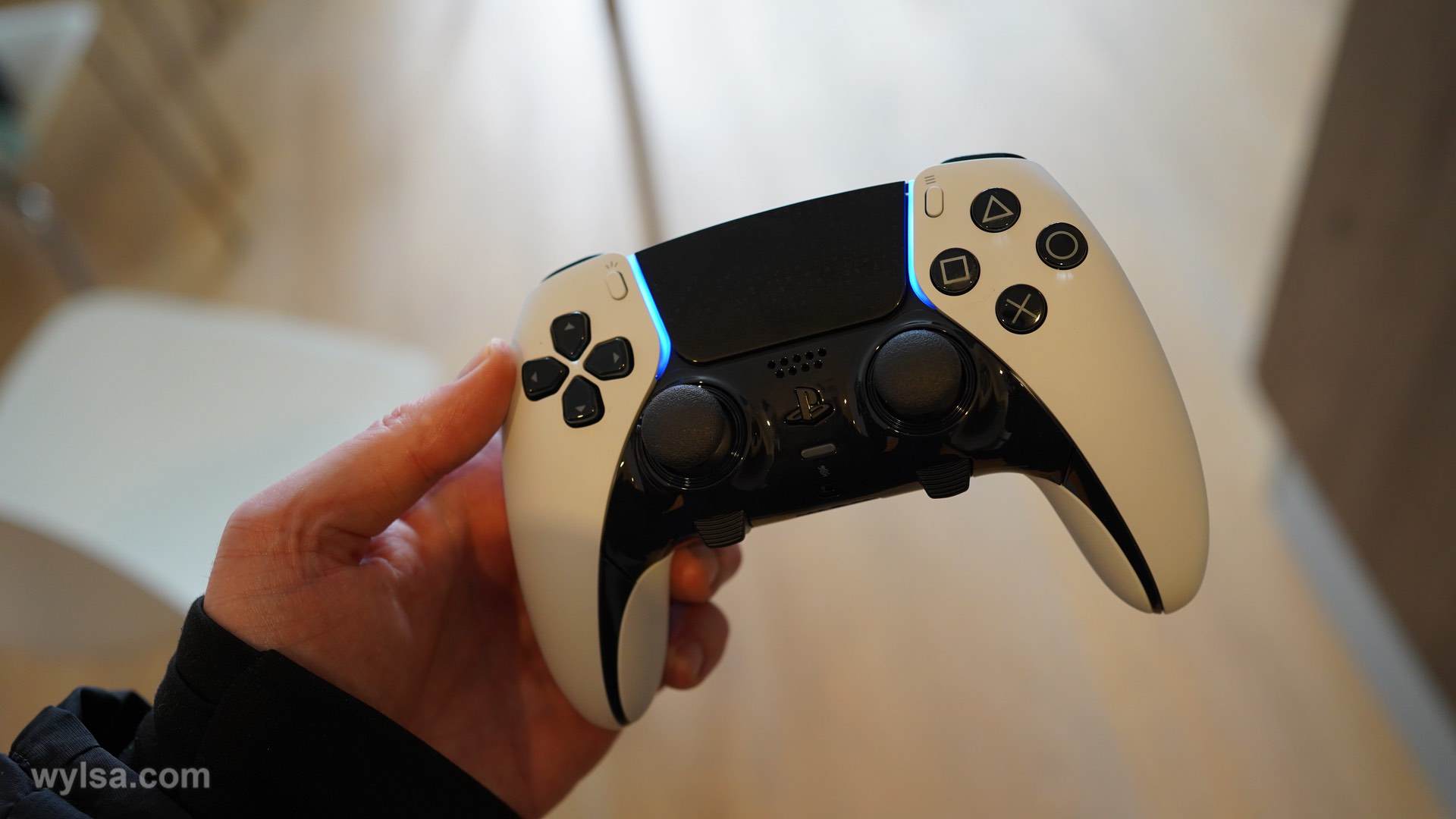 In my limited experience, the Edge works just as well or even slightly less than a regular DualSense, so keep a cable or charging station handy. Why the cable was fixed in the gamepad – I can't even imagine.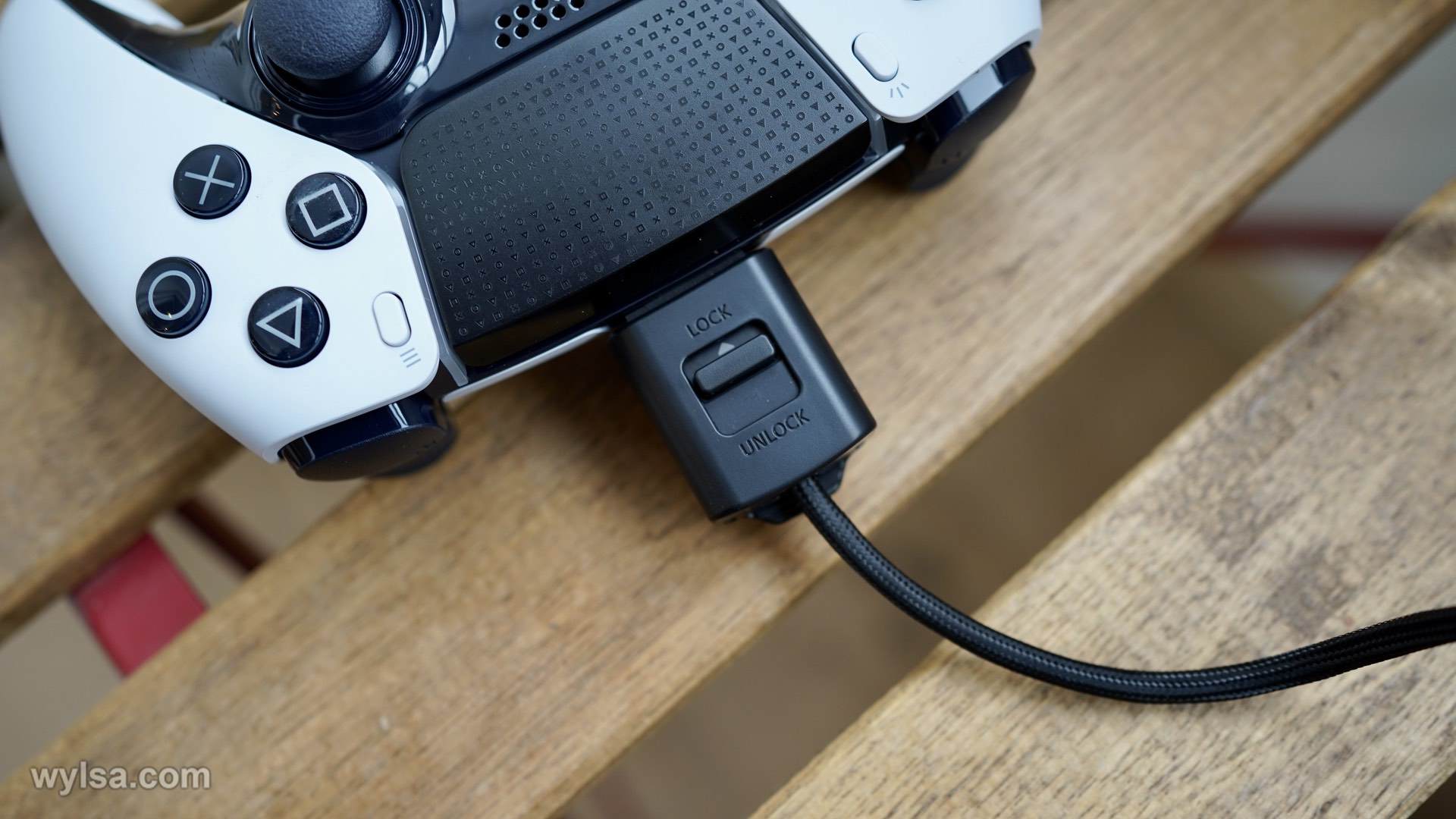 I didn't really like how the stick change was arranged. In Elite, everything is on magnets and everything is cool, but here they need to be snapped off, everything is made of plastic and somehow painful and sad.
In Game
While I was playing only CoD, I put a jump and a squat on the buttons below. Here, too, you need to understand a simple thing: if you know how to play, then these buttons will sometimes help you well; if you don't know how, then Edge will not become a lifesaver. On the contrary, you will be confused and angry.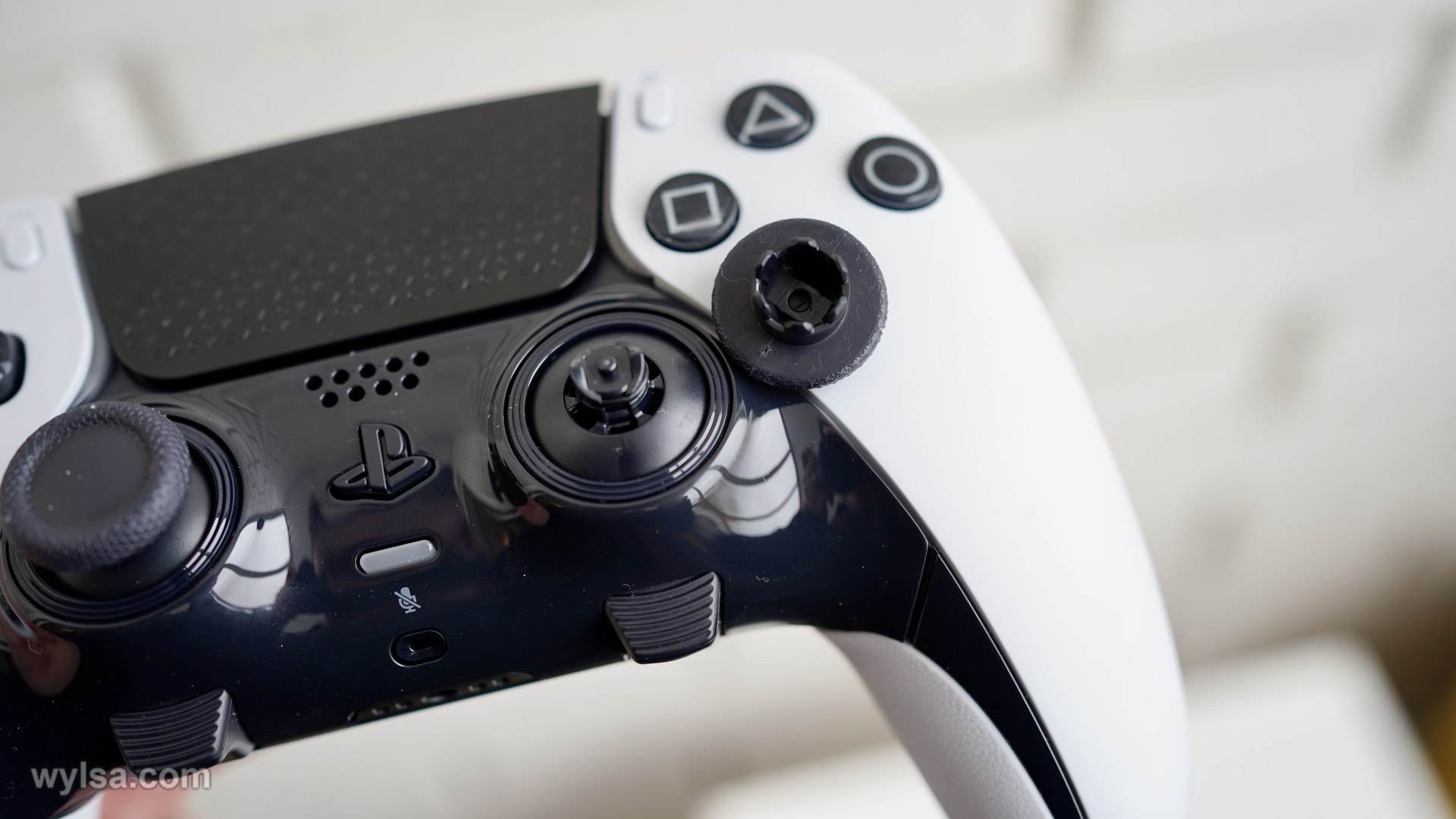 You need to understand one more thing: if you clean up the stroke of the triggers, then this is cool for submachine guns, but not very cool for a sniper rifle. And switching the profile will not help – that is, in CoD, depending on the weapon / perks, you need to turn the gamepad over and play something between rounds.
Instead of basic sticks, I put "mushrooms", and for some reason I liked them more – I can't explain what the advantage is, just at the level of sensations. Tired – I'll change it back.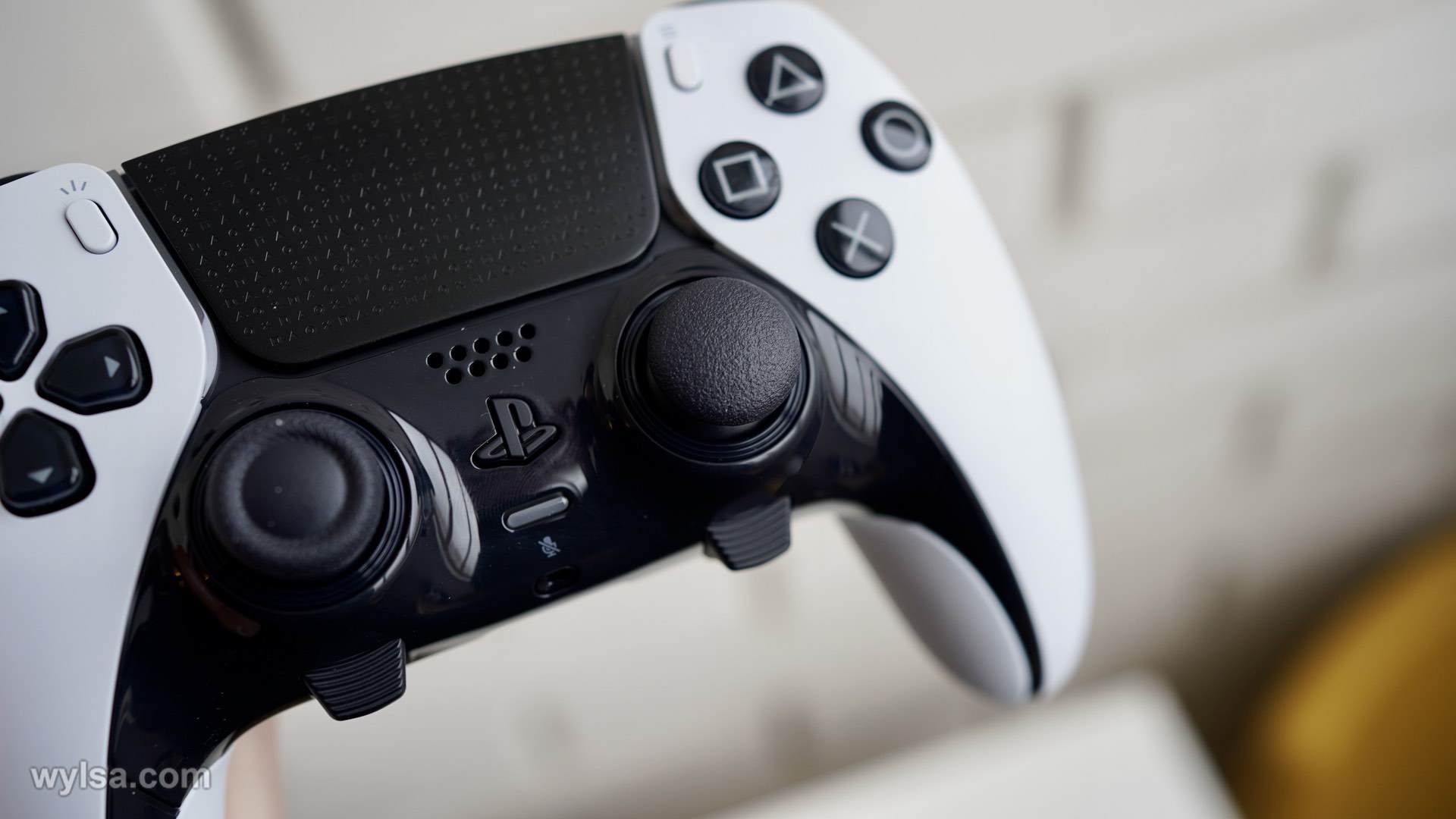 Compared to the Elite, the Microsoft product is easier to switch profiles – a button on the front panel, rather than a combination of buttons. The four additional controls on the back of the Elite are nice too, although they are confusing at first. The handles are grippy, the weight distribution is pleasant, the vibration is also good. Oh, to connect Elite to PS5! But we work with what we have.
Verdict
As I already said, abroad the Sony DualSense Edge costs about $200, in Russia the gamepad is sold for 30,000 rubles – there are few accessories, piece goods, so the price is appropriate. Honestly, the only reason I would buy the Edge is that I'm an old Playstation fan and tend to collect all the accessories for the current generation of consoles, even the ones I don't need. So I have a PS5 remote, a PS5 camera, a controller charger, and an Edge. I used to collect accessories for Sony Ericsson smartphones this way.
Well, finally. It's nice to play with Edge, the gamepad certainly has its advantages: advanced settings, two additional buttons, profile switching. There is something to tinker with, and that's good. Cosmic design, beautiful lighting in place, the assembly is also top, it's nice to take it in hand. A smart, nimble little thing.
But there is one not the most obvious minus – weight. I understand the Edge weighs a little more than the base DualSense. But you notice this "little" after an hour of playing, your hands begin to dry out and you want to put the complex Edge aside.
So let's wait for the guides on setting up the gamepad for different loadouts on YouTube and take Edge in hand again.
PS And of course, you can't do without a great video with the developers of the accessory. Top!
---
Thank you big geek for the nimble and prompt delivery of the Sony DualShock Edge. If you decide to buy – you know where to go!