Sony VP Hideaki Nishino was interviewed by the Japanese gaming publication Famitsu. He revealed that 2023 would be an essential year for the PlayStation. He says he can't tell anything specific but recommends that users wait for the following year.
After that, the journalists began making assumptions about what exactly Mr. Nishino had in mind. According to many of them, we are talking about the PlayStation 5 Pro.
There is one reason why the journalists thought that way: the PlayStation 4 Pro came out three years after the first part's release. And in the fall, it will be just three years since the release of the PS5. It's the time!
Earlier, one of the TCL presentations mentioned that new versions of the two leading consoles would be released between 2023 and 2024. Still, here you need to understand that this may not be some insider information, but simply an attempt to point your finger at the sky: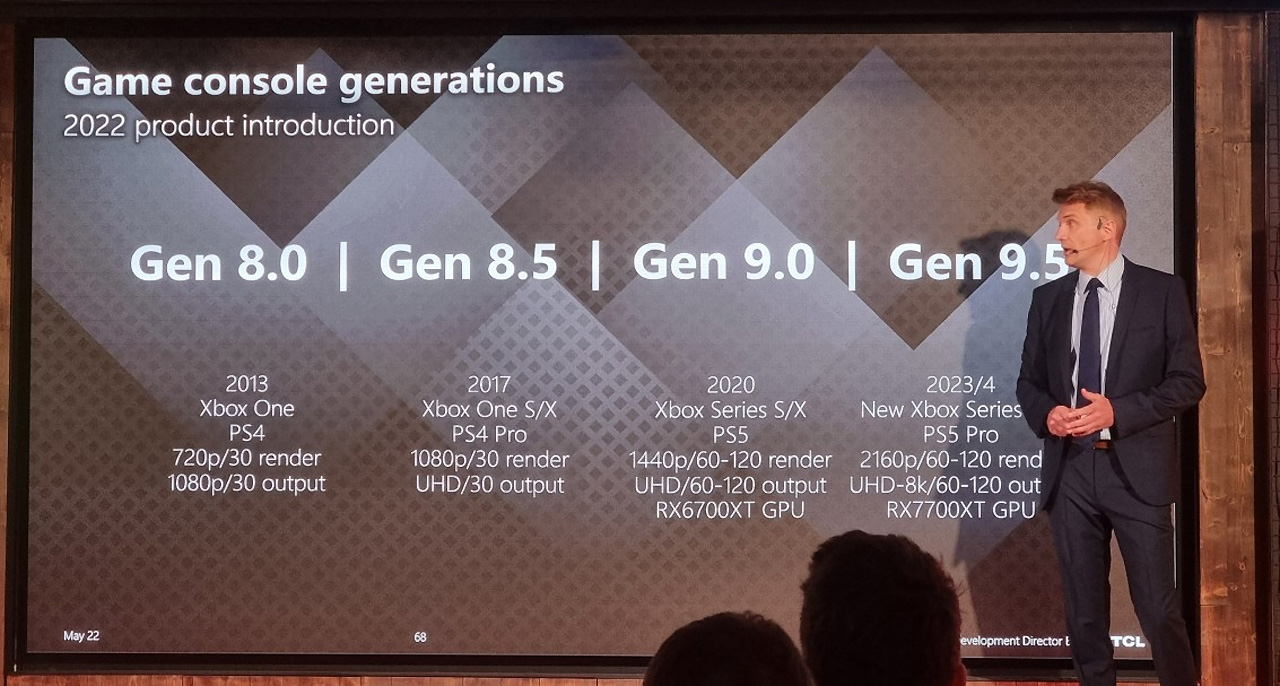 They also give an approximate date – January, when the CES 2023 exhibition will be held in Las Vegas. The exhibition doors will be open from the 5th to the 8th. And Sony will be talking about something there. But it may turn out that we are not talking about a hypothetical console but about the PlayStation VR2 – a virtual reality helmet, which is expected to be released on February 22. In the US, a helmet will ask for $550, and in Europe – €600.