Telegram messenger has been updated. Let's talk about what happened.
Topics in groups
You can create topics for discussion in groups of 200 or more people. These are separate chats within the leading group. Administrators can choose who can create issues, and before the end of the year, developers want to release communication tools for small groups.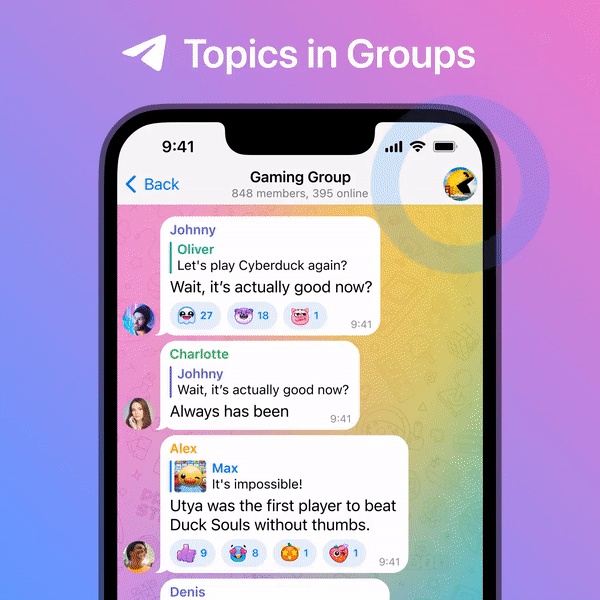 Video message transcription
Users with a Premium subscription can now transcribe audio messages and video. A button will be next to the "circles" for translating speech from video to text.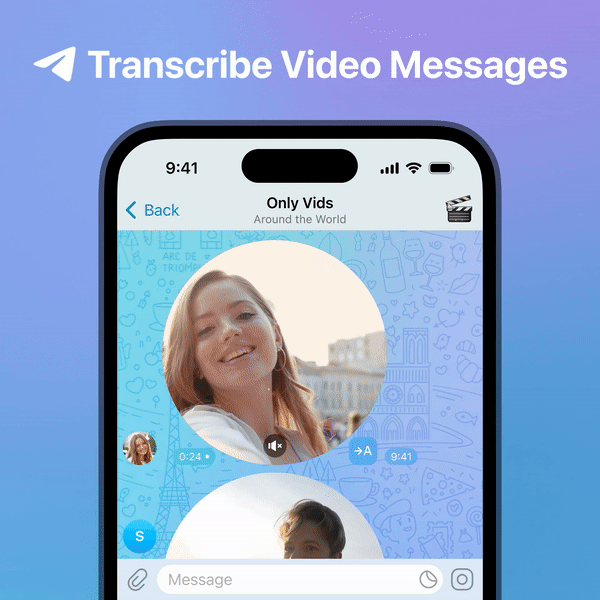 Ability to link multiple public names to an account
If you have purchased a beautiful collectible title, you can attach it to a regular account.
Other innovations
There are even more animated emojis and reactions.
Updated night mode on iOS, picking up more suitable colors and shades.
Android introduced a text size setting that now applies to all chat items.
Added new animations when replying to a message with a swipe, as well as when loading messages.