Telegram launched a platform called Fragment, where nicknames withdrawn from use are displayed. You need to pay for them in Toncoin cryptocurrency. For the most expensive nickname, they ask for 63,000 tokens, equivalent to $105,210. This is the @bank address.
The fact that the messenger eliminates some of the nicknames and addresses became known at the end of August:
The sale takes place according to the principle of an auction: if someone wants to buy at a specific address, then the declared amount is reserved for a week. If no one interrupted her, the buyer was assigned the name. Telegram promises buyers some additional benefits.
List of the most expensive nicknames at the moment: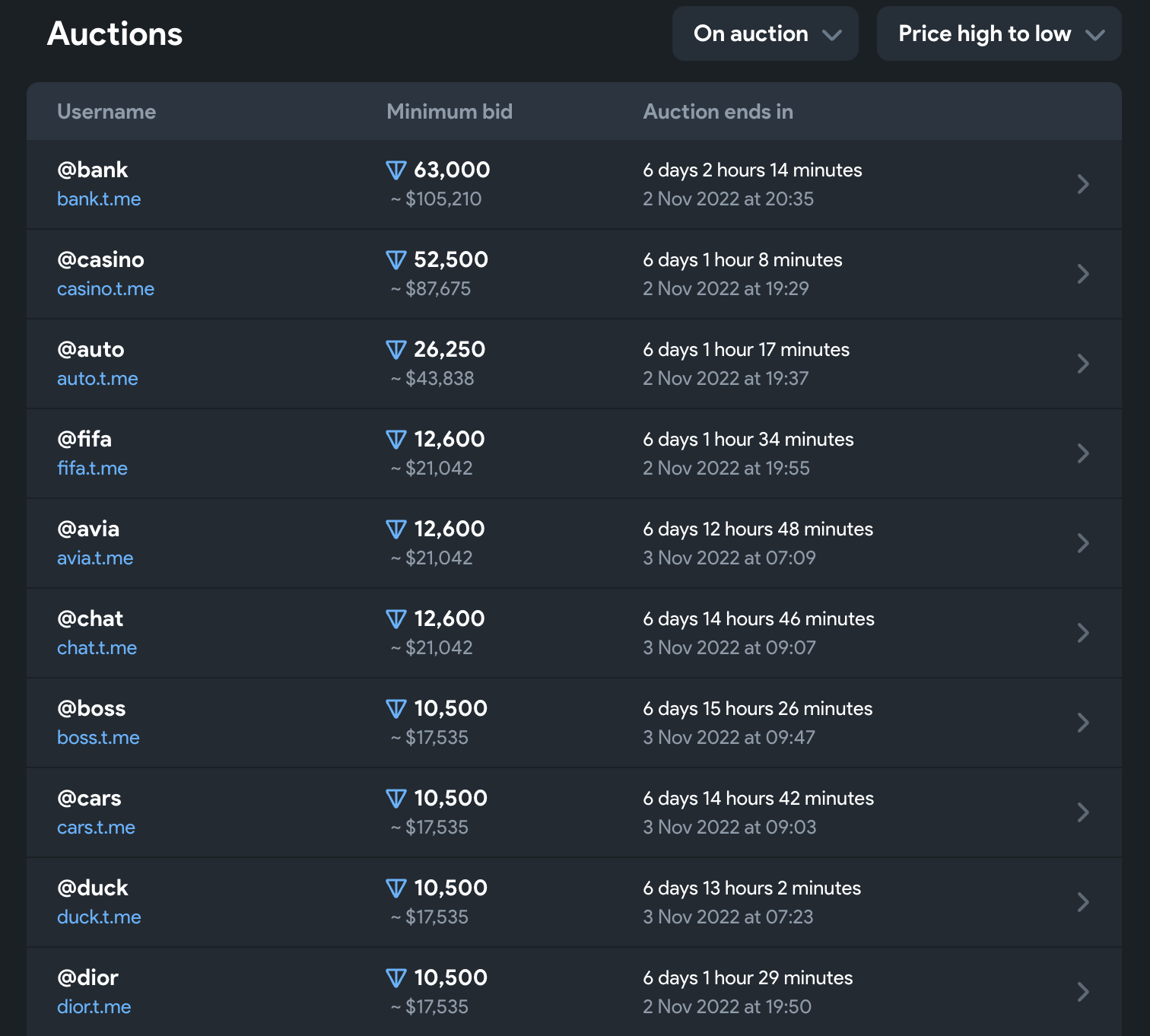 At the auction, handles will also appear gradually. For example, @wylsacom is not yet available for purchase. And it's not confident that it will work. As representatives of the messenger previously stated, 1% of all seized addresses will appear at the auction. All others will gradually return to free access.