Hi all! This is a fresh piece of gaming industry news from the past week. And here you will find a couple of trailers and games that come out next week.
What happened?
Space optimization
One of the bad news was the release of the expected The Callisto Protocol – more precisely, its performance. PC users were hit the hardest, so much so that the game had "Mostly Negative" ratings on Steam for the first few hours. At the time of writing, they have grown a little, but still appear as "mixed» (52% based on 10,000 reviews).
The game is most criticized for freezes and fps drops even on the most powerful computers – the reason is the incorrect compilation of Unreal Engine 4 shaders: they are loaded right in front of the player, which naturally causes lags. Consoles don't have these problems, but there are others. For example, Xbox Series X lost ray tracing, Xbox Series S has problems with global illumination and reflections, but the PlayStation 5 version turned out to be the most stable.
The developers worked quickly enough and a day later released a patch that fixed some of the problems and slightly affected the rating on Steam. The Callisto Protocol is also scolded for its plot and gameplay. The game is not called an evolution of Dead Space, but only an average copy. The main gameplay difference from Dead Space is the emphasis on close combat – most often you will hit enemies with a special club and dodge blows. But what is praised is the atmosphere and graphics: the dark corridors of the space base are superbly detailed, as are the character models, which are sometimes indistinguishable from reality. Recall that The Callisto Protocol is a game from the author of Dead Space, because of this they are constantly compared.
Ingenious riddles
Hideo Kojima again throws strange puzzles to the community, which most likely indicate the future game of the game designer. This time, on his Twitter, he posted a black picture with three logos and the text: "Start a new journey." And the players, of course, rushed to solve them: the first symbol of a certain Automated Public Assistance company resembled a compass, and the last one resembled a sea creature. Fans concluded that the next game could take place in or even under water. Even before that, the code name of the project was found in Sony documents – Ocean, and there is even a rumor that Death Stranding 2 is hiding behind it.
It seems that we will find out the details of the secret game soon – Jeff Keely and the account of The Game Awards, which he hosts, noted in the comments to the post. And since he and Hideo Kojima are old friends, most likely, the new project of Kojima Productions will light up there. The Game Awards 2022 will take place next week — December 9 at 04:00 Moscow time.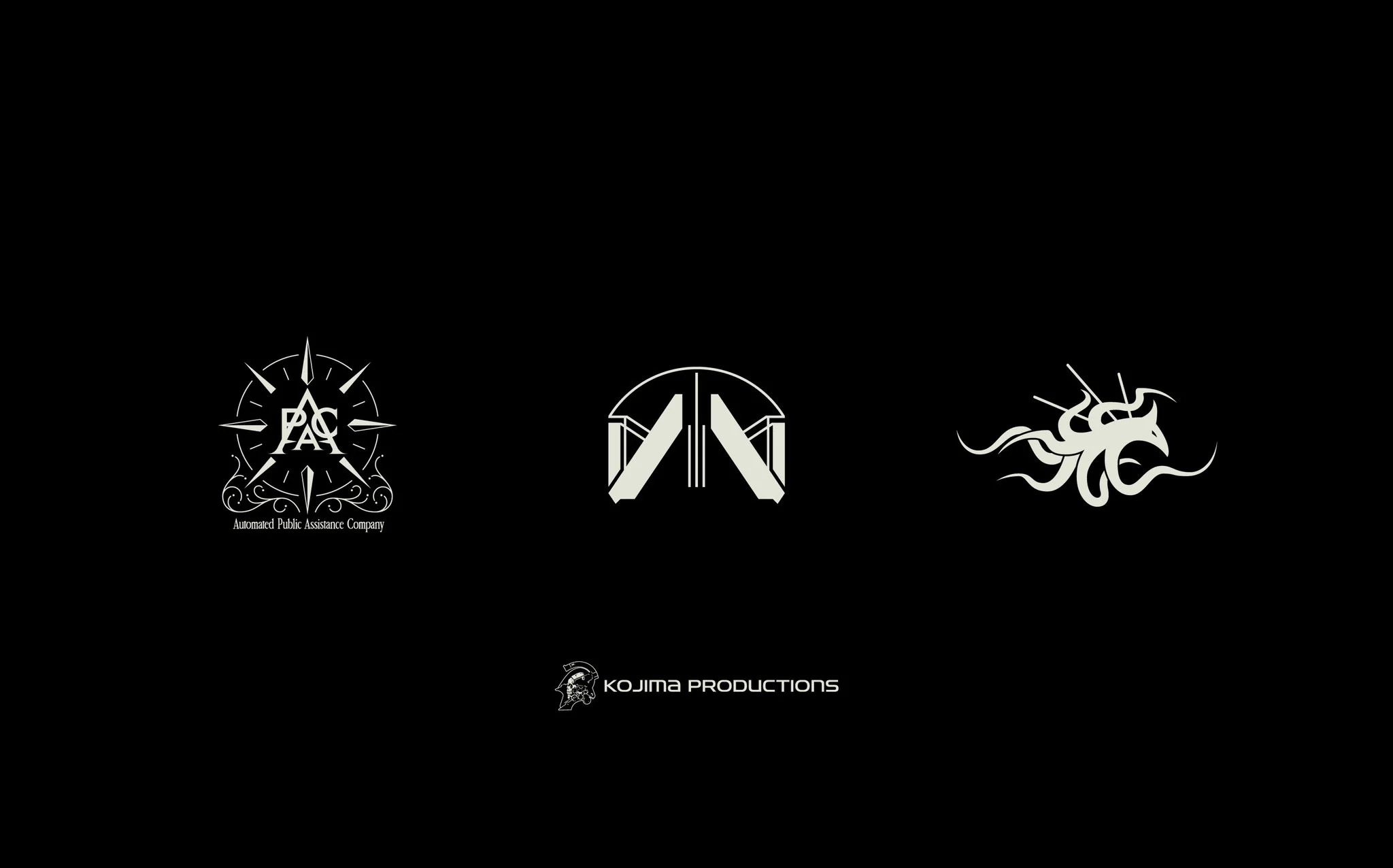 Visiting Todd
Bethesda CEO Todd Howard was once again interviewed about Starfield, and he is happy to share new information:
About the exclusivity of Starfield, Todd recalled that this was not the first case of their relationship with Microsoft – before that, The Elder Scrolls III: Morrowind was released only on PC and Xbox, and after The Elder Scrolls IV: Oblivion was an Xbox exclusive for a long time.
In Starfield, some of the planets will be procedurally generated. For them, they came up with a special system that creates blocks and fills the surface of the planet with them, and a special algorithm combines everything into a single landscape.
Initially, there could have been more planets, but Bethesda wanted each one to be unique and feel special to the player, even if it was generated, so they decided to limit their number.
Not all planets will be procedurally generated, some are made by hand, including for quests.
Todd Howard once again reminded that there will be no opportunity to get stuck in space without fuel, but perhaps such mechanics will be implemented in hardcore survival mode.
The player will have to choose suits for the situation – somewhere you will need a suit to protect against the cold, and somewhere – from a toxic environment.
Most often, players will fight human enemies, but there will also be some battles with robots.
With four companions, there is an opportunity to develop a deeper relationship. Moreover, some of your actions can turn your companion away from you, even if he had very warm feelings for you.
Todd Howard noted that the transfer was a very difficult decision, but he has no doubts about its correctness – Eee will definitely benefit the project. Starfield is due out in the first half of 2023 on PC and Xbox Series.
Short events
Some news in one line. They are interesting but short:
Kommersant: the Russian government is developing age marking for games. Again.
Insider Tom Henderson: Assassin's Creed Mirage want to release in August 2023.
Henderson also claims that Beyond Good & Evil 2 is still in early development.
Warhammer 40,000: Rogue Trader alpha test begins December 7th.
The Witcher remake will not be released before 2025.
Monster Hunter Rise will release on PlayStation and Xbox on January 20th. Prior to that, it was a Switch and PC exclusive.
Gran Turismo series creator Kazunori Yamauchi believes the game could one day come to PC.
Owners of the PC version of Saints Row IV will receive the Re-Elected update for free.
This week we told you how to buy games blocked in Russia:
And about hoodies for the gamepad:
What have they shown?
Eight minutes of NFS Underground 2 fan remake gameplay:
Trailer for the first chapter of the fourth season of Fortnite:
Trailer DLC Lost Between Worlds for Far Cry 6:
Announcement of the horror Amnesia: The Bunker:
Combat trailer in Like a Dragon: Ishin!
Release trailer for Crisis Core –Final Fantasy VII– Reunion:
What to play?
December 6
Hello Neighbor 2 (PC, PlayStation, Xbox) is a stealth horror sequel where you have to run and hide a lot. You play as a journalist who wants to find out all the secrets of the mysterious town and solve the case of the frightening Mr. Peterson. The whole city is at your disposal: go into the houses and look for clues, but be careful – the advanced AI of the inhabitants will try to interfere with you in every possible way.
December 8
Portal with RTX (PC) is still the same famous Valve puzzle, but now using ray tracing and NVIDIA DLSS 3.0 technology. The game is also a showcase for the NVIDIA RTX Remix tool, which should make it easy to add ray tracing to any game.
---
That's all, see you next week!