The line, which includes 14 Pro and 14 Pro Max, has proven to be very popular among buyers. But behind this popularity, problems were revealed that, under the condition of more minor sales, would not even have been discussed.
Among those were problems with the matte finish of new iPhones, which the resource reports. MyDrivers. It only talks about purple models. Probably, this also applies to the "firmware" in other colors, but so far, this has not been heard.
A Weibo user who appears to be from a case manufacturing company published the following photos: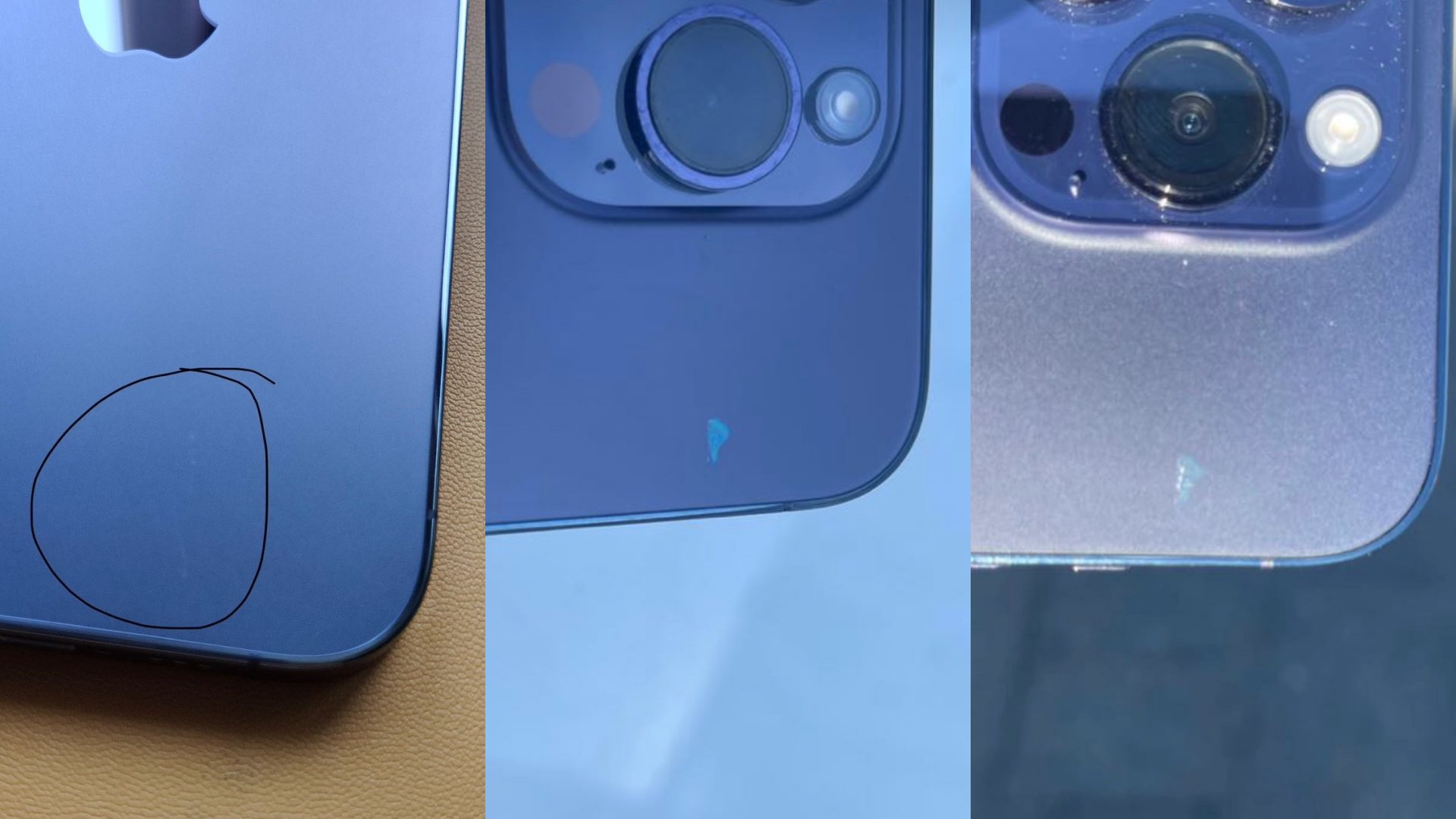 The post's author claims that the problem is related to how the matte effect is obtained. Using Google Translate, the glass is matted by applying ceramic sand and combining the two materials. Since the color is new, the technology may not be perfect.
Based on the location and shape of the stain, the last two images show the same iPhone. Therefore, it is difficult to understand if this problem is massive or a particular case concerning a maximum pair of purple iPhones.
But another, in my opinion, an important problem is the Ceramic Shield glass. It protects the display of the iPhone 14 Pro. I noticed two massive scratches on my copy near the Face ID sensor a few hours after use. Taking into account the fact that I don't carry a smartphone with keys in my pocket, I don't scratch it myself, I always put it on the table with the screen up, and I don't wear any earrings, I can't understand where these scratches came from: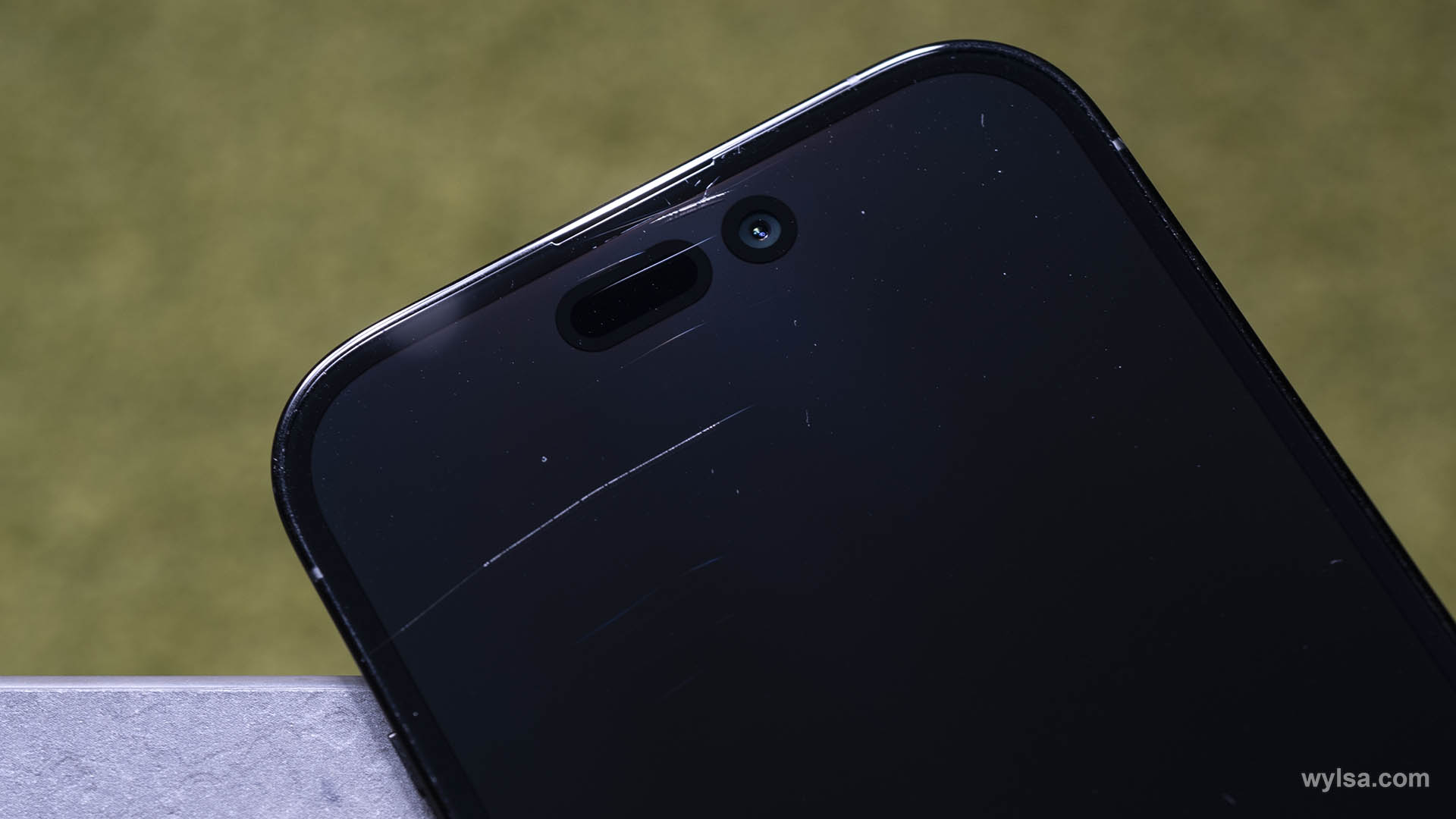 While photographing, I noticed that the glass became even more scratched.