Hi all! This is a fresh piece of gaming industry news from the past week. And here you will find a couple of trailers and games that come out next week.
What happened?
Lots of PC games
The PC Gamer portal decided that the summer presentation of games was not enough, so they also held an autumn one. We have selected the most interesting projects for you.
The developers of the Pathfinder series have shown the gameplay of Warhammer 40,000: Rogue Trader for the first time. This is a CRPG set in the Warhammer 40,000 universe where you take on the role of a Rogue Trader who is allowed to explore the farthest reaches of the Imperium. Along the way, you will meet a variety of companions that you can take on a team to fight the same variety of monsters. The game has no release date yet.
Another gameplay premiere was the screening of Kerbal Space Program 2. This is the second part of the construction game about building and testing space rockets and more. In the video, the developers talked about the innovations: for example, in the second part, it will be possible to change the size of parts. The authors also revealed the details of the early access: first, basic features related to flight physics will be available. The next block will add a scientific component with the possibility of studying space. After that, a block dedicated to the construction of colonies on other planets will appear. Well, the last step before the release will be the addition of multiplayer to not only launch satellites together, but also compete with each other in space exploration. The Kerbal Space Program 2 Early Access release date is February 23, 2023 on PC.
Jumplight Odyssey, a roguelite space ark simulator, has been announced. The home planet is destroyed, and a handful of survivors are sent to look for a new home on a large spaceship. Your task is to monitor the crew and meet their needs, as well as save them from accidental accidents and the horrors of space. The authors are inspired by anime space operas of the 70s, so Jumplight Odyssey has a very cool visual style.
Well, what is a show about PC games without cooperative survivors. For example, the creators of Abiotic Factor were inspired by the first Half-Life, so their game looks like we're back in '98. Imagine that you are a scientist in Black Mesa, but no Gordon Freeman will come to the rescue, so you have to arm yourself with improvised means and survive in a large laboratory filled with monsters from another world. Abiotic Factor should be released sometime in 2023.
Another survivor, but more serious, multiplayer and in the open world – Once Human. Everything seems to be standard here: post-apocalypse, zombies, large infected zones and a bit of paranormal. The Once Human beta test will begin on January 6, 2023.
Clear "The Witcher"
CD Projekt RED has finally announced a December 14 release date for The Witcher 3 Remastered. In addition to things already standard for such versions, such as improved textures and high resolution, The Witcher will add ray tracing, fast loading on consoles, and even embed a number of mods. The bundle includes two official expansions, Hearts of Stone and Blood and Wine, and if you already own the game, a free upgrade will be available. And even the PlayStation 4, Xbox One, and Nintendo Switch versions will get improvements, but certainly not as massive. Gameplay is also promised to show next week.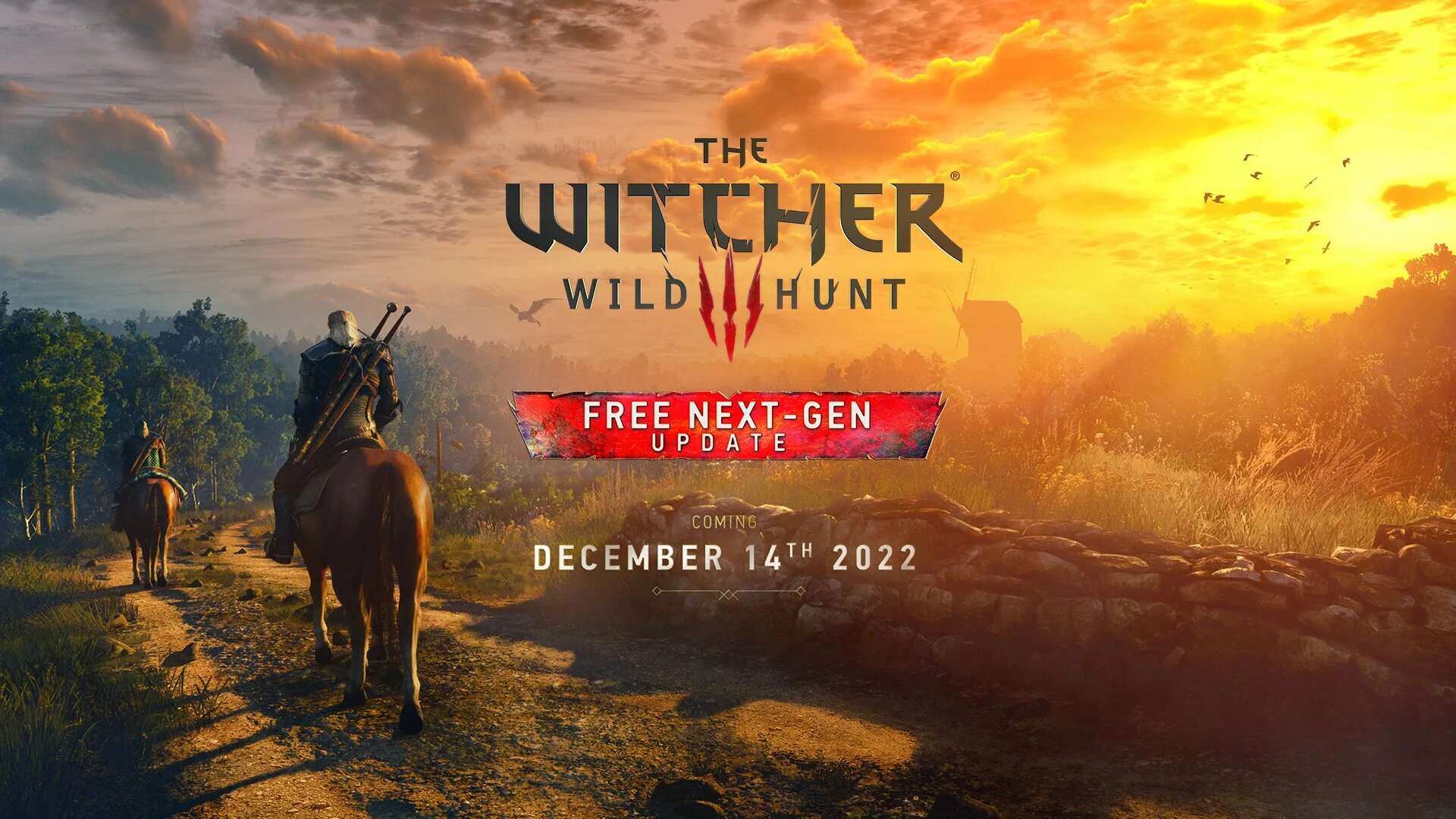 And one more news from CD Projekt RED, only about a different game: the Phantom Liberty add-on for Cyberpunk 2077 will be paid. CDPR did not name a specific price, but they assured that it would definitely not be the full cost. If you remember all the same "Hearts of Stone" and "Blood and Wine" for The Witcher 3, then they once cost 10 and 20 dollars, respectively.
Three-Eyed Remake
In honor of the 20th anniversary of the Splinter Cell series, Ubisoft released a video where they decided to share the details of the remake of the first part. So far, the game is at the prototyping stage and the studio does not want to rush to make a quality product that can later restart the entire series.
The authors once again confirmed that the plot will be changed to please the new generation of gamers (it is not very clear how this generation is so different), but they will try to preserve the spirit of the original. They want to make the levels freer and more variable, as it was in Chaos Theory. They will also add elements from other parts, but without details.
In the near future, news about the game should not be expected, because the studio wants not to be distracted from development. And finally, a couple of concept arts of the game:
Short events
Some news in one line. They are interesting but short:
The famous De_Dust 2 was removed from the competitive list of Counter-Strike: Global Offensive maps. A recent patch replaced it with De_Anubis and also reduced the ammo capacity of the sniper rifle to five.
The Steam Fall Sale will run from November 22nd to 29th.
VK plans to make and release its game engine by the end of 2025.
Noir sci-fi stealth detective Shadows of Doubt will be released in early 2023.
Dead Island 2 has been pushed back from February to April 28, 2023. Yes, it has been moved again.
The next part of The Dark Pictures Anthology will be called Directive 8020 and will take place in space.
Embracer Group in the next report again reported that it has a lot of games in development. Now there are 234 pieces of which 25 are AAA projects.
Risen re-release announced for PS4, Xbox One and Switch. Releases January 24, 2023 for PlayStation 4, Xbox One and Nintendo Switch.
Also this week, we talked about unbinding mobile numbers from Overwatch 2. True, later Blizzard still returned access to those who had launched the game at least once, but you can't play with a new account:
What have they shown?
Resources and Gathering in Atomic Heart:
The Callisto Protocol release trailer:
New Battlefield 2042 Content Trailer:
Marvel's Midnight Suns base trailer:
Funny Evil West trailer with Danny Trejo:
What to play?
November 22
Evil West (PC, PlayStation, Xbox) is a fast-paced and bloody third-person shooter. You play as a vampire hunter who must protect the lands of the Wild West from the attack of bloodsuckers. True, judging by the videos, you will have to fight not only with vampires. Looks brutal and furious.
Gungrave GORE (PC, PlayStation, Xbox) is another bloody and fast-paced third-person shooter slasher. A dangerous clan produces a drug that turns people into super soldiers. Grave is an undead assassin who is determined to put an end to the clan's rule. He will do this with the help of a large number of shots. And you have to manage them.
Just Dance 2023 (PC, PlayStation 5, Xbox Series, Switch) is a new entry in the dance game series that needs no introduction. Dance and invite your friends to dance with you!
---
That's all, see you next week!