Intel introduced the new Thunderbolt 5 standard. It is fully compatible with USB4 v2, and DisplayPort 2.1 support is also announced. All this leads to the fact that future poppies (it is through them that this standard will be massively introduced into the industry) will be able to:
transmit information over a cable at a speed of 80 Gb/s in both directions;
if you try, these values ​​can be increased to 120 Gb/s, but only in the "intensive use of video" mode – when the image is displayed on three displays with the distribution of streams in directions. In one direction, 120 Gb / s will come out, and in the opposite direction – 40 Gb/s.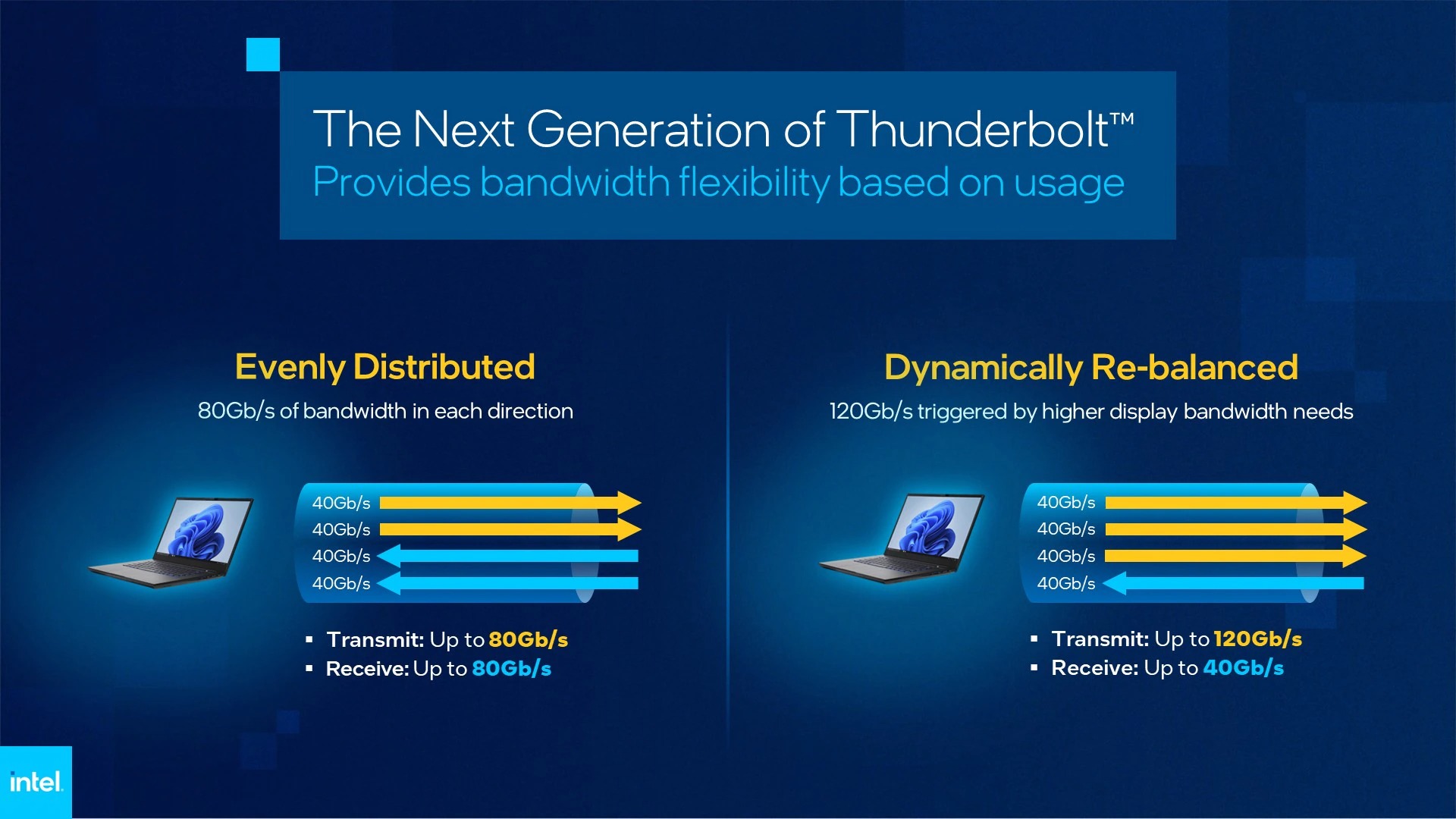 It will be possible to work with two displays with a resolution of 8K at 60 Hz and HDR support.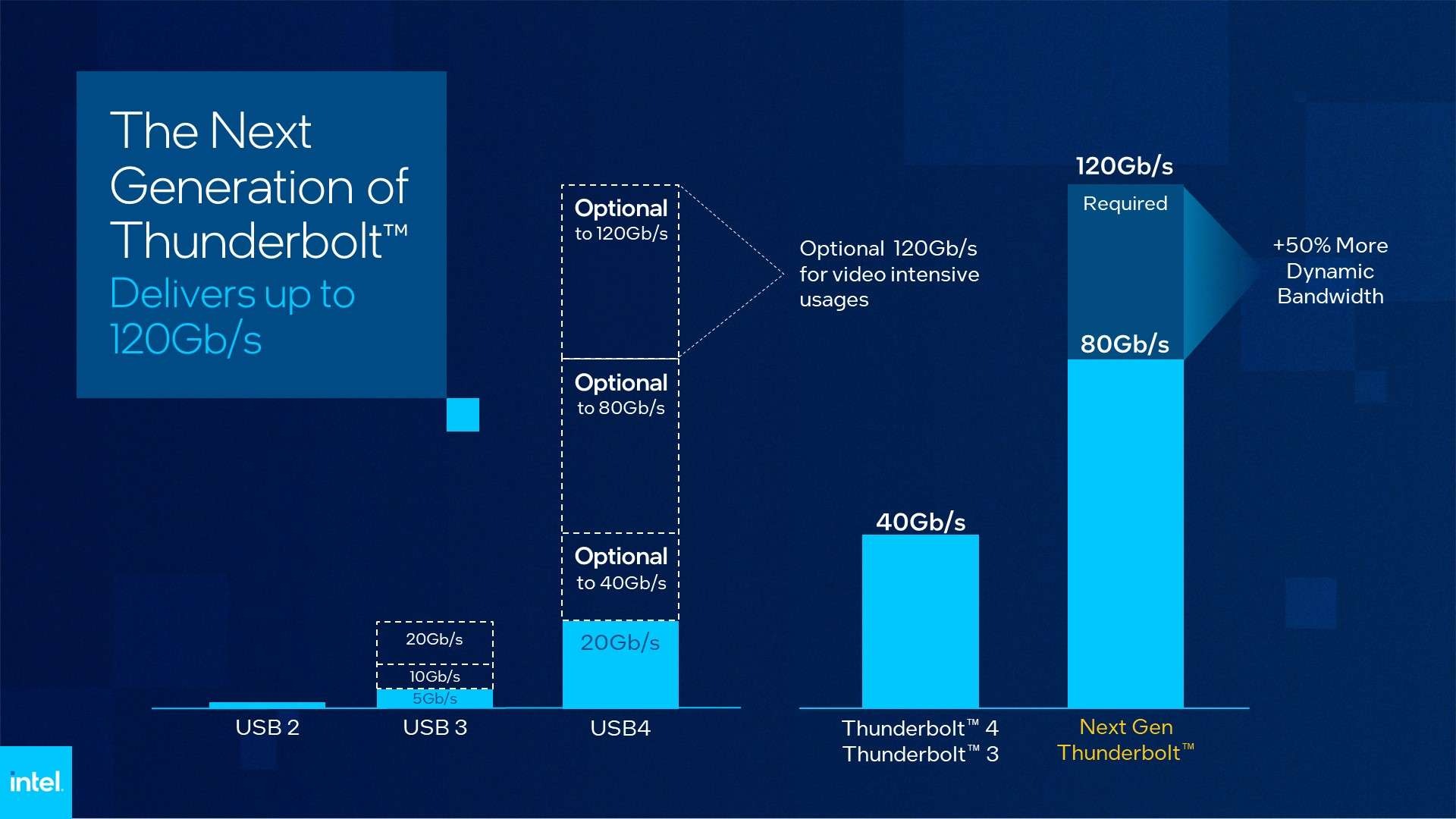 The cables are compatible with previous Thunderbolt and USB standards, giving them the highest speeds. There is support for DisplayPort 2.1.
The standard works with passive cables up to 1 meter long.
The first devices with Thunderbolt 5 will appear in 2023. Probably one of the first will be the Mac Pro with its own system-on-a-chip Apple M2 Extreme (the name is preliminary and only indicates the absence of predecessors in this chip).
Such a computer will have 40 CPU cores, 128 GPU cores, and 128 or 256 GB combined memory. Thunderbolt 5 support for such a solution would be most welcome. The new Mac Pro can be presented at WWDC 2023.