Displace at CES 2023 introduced 55″ 4K OLED TV. It has no wires at all.
Displace TV received four batteries at once. They say their full charge will last six hours of using the screen daily for a month. It leaves about 7.5 days. At the same time, hot swapping is available without turning off the TV: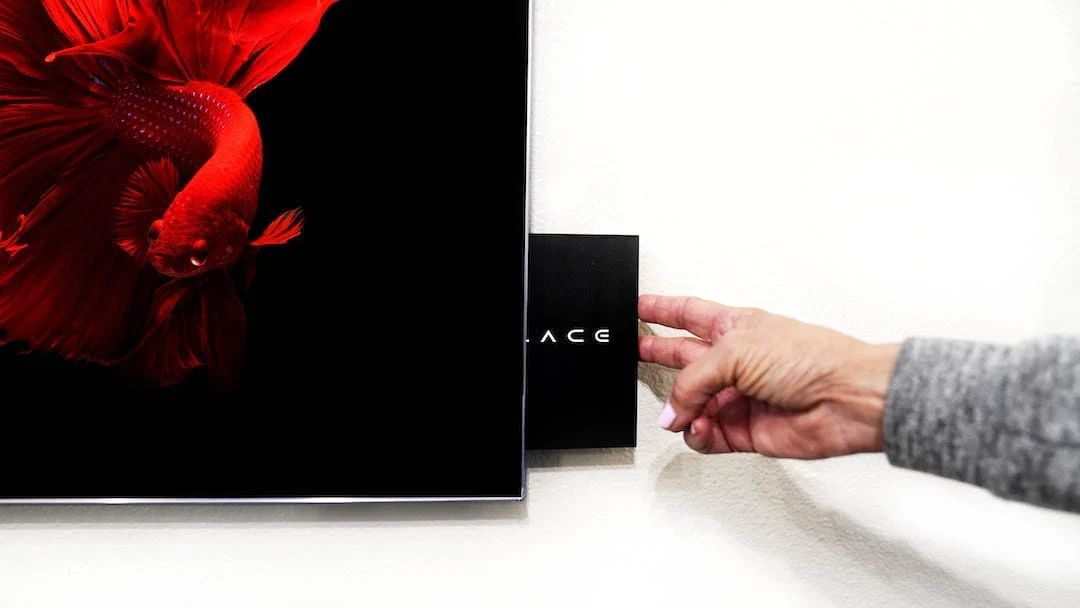 This panel is also very light – just over 9 kilograms. It can be carried from one room to another. Now you can watch your favorite series in the toilet if you are impatient.
The TV is mounted on special rods using vacuum suction cups. If the batteries are completely discharged, then all 9 kg of the panel will fall to the floor. Engineering!
The price of such a piece is $3000. A set of four panels that can be combined into one large 110-inch 8K panel will cost $9,000. Profitable!
Displace will ship 100 of its panels first. It will happen in December.