The iPhone 14 Plus will go on public sale tomorrow in countries where available. However, it can already be said that sales of the 14 Plus will turn out to be far from what Apple dreamed of: pre-orders showed that people do not really need such a smartphone, so the company reduced orders for the production of this device. I wrote about this earlier:
Authoritative insider Ming-Chi Kuo even reported that the iPhone 13 mini was more popular than the 14 Plus. Yes, what is there: pre-orders for the "unnecessary" iPhone SE 2022 in the old design of the iPhone 8 turned out to be higher than for the new "plus".
However, a failed marketing campaign does not mean that the smartphone will be bad. Therefore, let's see what foreign bloggers and media say about the iPhone 14 Plus.
Battery
The new 14 Plus was the most tenacious iPhone of all Apple smartphones. Allison Johnson from The Verge, says that it can last as much as three days with not too active use of two hours of screen per day:
My two hours of screen time isn't much, but I didn't relax on the 14 Plus in any way. During the day, I used navigation, 5G as often as I could, and shot a few short videos. And at the end of each day, I felt that the remaining percentage of the phone's battery should be much lower.

Allison Johnson

Author The Verge
But in general, two hours of screen a day sounds pretty strange. I considered myself not a particularly active user, but even I rarely run less than five hours. So let's see what Sam Rutherford says from Engadget:
Many manufacturers talk about smartphones that can last for several days. In my experience, the iPhone 14 Plus is one of the few phones that can actually do this. Even with the default setting, running tests, watching a few YouTube videos, and playing through many levels in the charming tactical game Desta: The Memories Between, I still finished the day with 45 percent. This meant that even with moderate use, I didn't have to worry about recharging until I went to bed.

Sam Rutherford

Author Engadget
As a result, having passed the Engadget autonomy test, the iPhone 14 Plus lasted 21 hours and 17 minutes. It came in second place behind the OnePlus 10T, which ran for a whopping 22 hours and 59 minutes.
Screen
iPhone 14 Plus received a large 6.7-inch OLED display with a resolution of 2778 × 1284 pixels. And many journalists and bloggers agree on one thing: it's strange to see a smartphone with a starting price of $900 without 120 Hz. Yes, Apple classifies this feature as a "professional" device, but even budget smartphones are equipped with displays with a higher image display frequency.
The only downside to the iPhone 14 and 14 Plus display was the 60Hz panel. Display aficionados may notice that quick actions or UI animations don't look as fluid as they do on an iPhone or iPad with a 120Hz ProMotion screen.

Sam Rutherford

Author Engadget
In any case, the iPhone 14 Plus will not do without comparison with the 14 Pro Max: the size is the same, and they were presented at the same time. Here is Patrick Holland's reasoning from CNET:
The screen on the 14 Plus looks good, but the screen on the 14 Pro Max looks better. This is partly due to the refresh rate, but partly because the 14 Pro Max can get a lot brighter. While testing the 14 Plus, I had no problem viewing the screen outdoors, however I live in San Francisco, so it might be more of a challenge in a sunnier location.

Patrick Holland

Author CNET
Apparently, if you live in St. Petersburg, then everything will be in order with the brightness of the iPhone 14 Plus screen.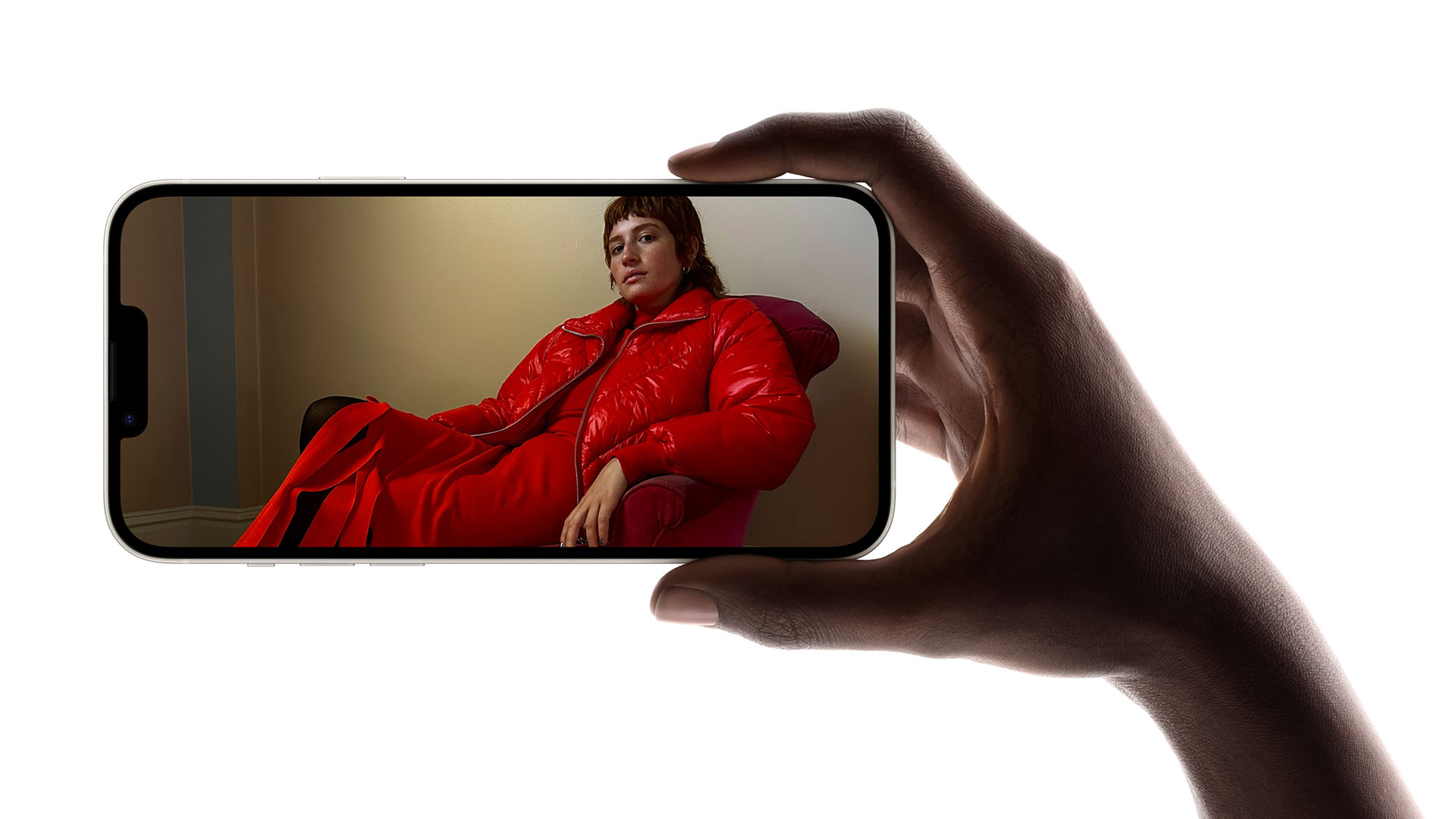 Convenience
iPhone 14 Plus is a big smartphone. At the same time, when you take it in your hands, you will be surprised to find its lightness. It weighs 203 grams, which is 37 grams less than the 14 Pro Max, which, when dropped on the face, breaks it into drool. Not only is the 14 Plus 3 grams lighter than the 14 Pro with a much smaller screen.
Its weight was something I appreciated every time it popped out of my pockets because this phone doesn't fit in any of the pants pockets I have. In use, this makes the 14 Plus a little easier to handle than the iPhone Pro Max.

Allison Johnson

Author The Verge
The lightness of the iPhone 14 compared to the 14 Pro is surprising. Obviously, there will be similar surprises when compared with the Pro Max.
Cameras
In fact, the iPhone 14 and 14 Plus are some kind of Frankenstein monsters, because for the most part they are assembled from what was. For example, they run on the Apple A15 system-on-a-chip that was in the 13 Pro and 13 Pro Max a year ago (not to be confused with the base iPhone 13, where the A15 was with fewer graphics cores).
With the camera, the story is about the same: the main wide-angle camera is taken from the same place as the system-on-a-chip, that is, from the iPhone 13 Pro and 13 Pro Max. The ultra-wide remains unchanged, and the front is the same as in the 14 Pro and 14 Pro Max.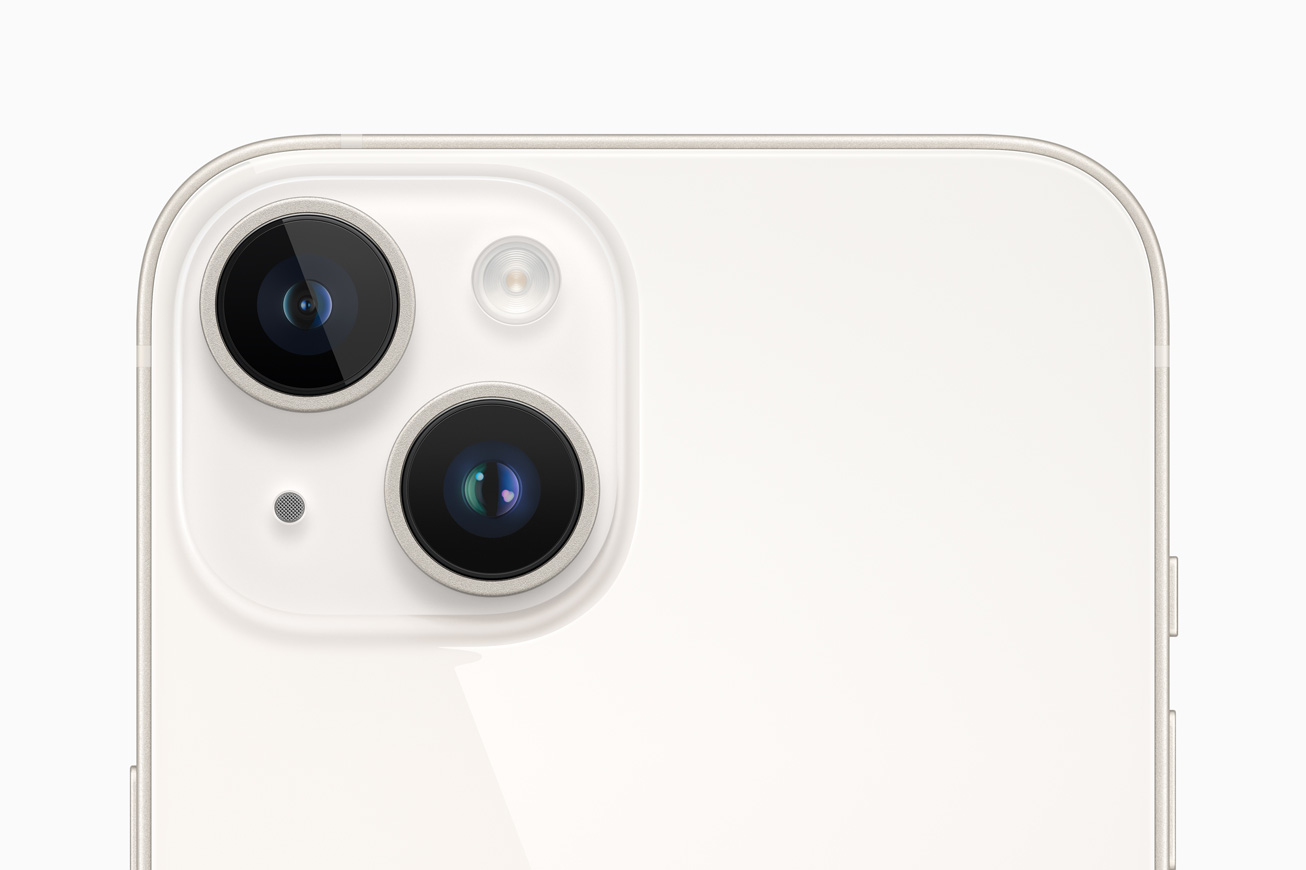 Therefore, the wide-angle and ultra-wide-angle cameras of the iPhone 14 and 14 Plus shoot in the same way as the 13 Pro shoots.
These days, any smartphone is great at capturing photos in good light, which is why Apple is focusing on low-light photos. However, comparing low-light shots with the iPhone 13 and 14, I didn't notice any improvement. If you're using an iPhone X or 11, you'll be much more likely to get noticeably better shots with a new iPhone.

Joanna Stern

Author of The Wall Street Journal
Performance
Despite last year's system-on-a-chip, the language does not turn out to be called a smartphone obsolete.
In benchmark tests, the 14 Plus performed better than any Android smartphone we've tested. Its numbers are roughly on par with other models in the iPhone 14 series. While this performance isn't being used to its full potential right now, it will help keep the 14 Plus going into the future as new features may arrive in a few years.

Patrick Holland

Author CNET
Outcome
I did not notice any inspiring reviews from the mentioned authors. This is a normal smartphone. And this normality turns into boredom for reviewers: nothing bright can be said about him. Yes, a screen with a good picture. Yes, there is no 120 Hz. Yes, great battery. Yes, it's a good camera. Yes, last year's performance is still hoo.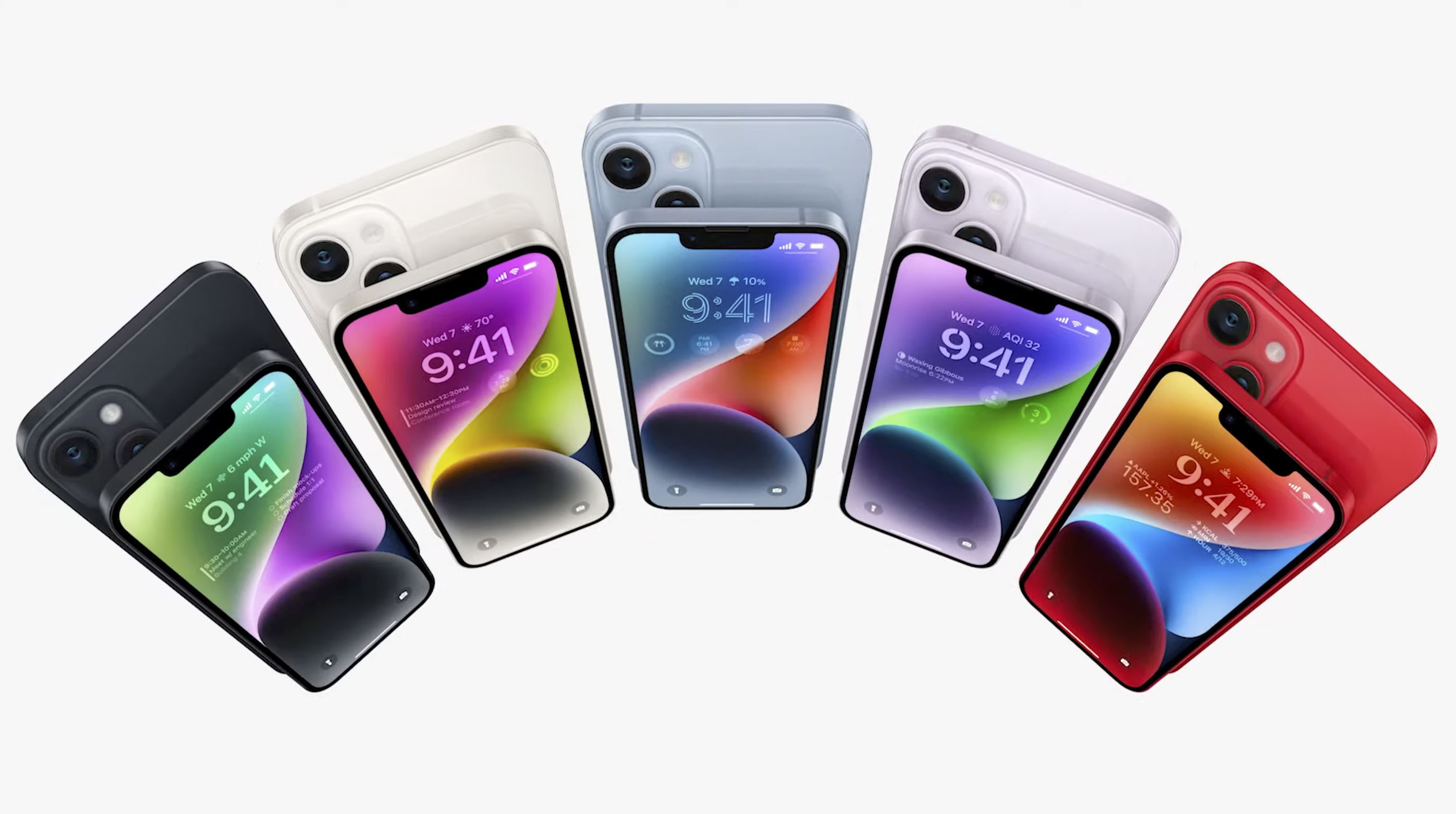 For some reason, many, including Valya Techsuppo, expected the 14 Plus to be a very popular smartphone. Like, it's almost Pro Max, but without unnecessary bells and whistles! But the reality turned out to be simpler: Apple's marketers somehow fatally messed up with price forks: why buy 14 Plus for $899, which differs from last year's models only in size and colors, when for $999 you can buy 14 Pro, in which there are much more differences? If the difference were $200, then many buyers would no longer look towards the more expensive model. Although in such a situation, Apple would not have won.