Apple has announced the launch of a new developer subscription, Xcode Cloud. The platform was presented at WWDC 2021, and during the year, Xcode Cloud was available only to invited developers.
At WWDC 2022, Apple extended access to Xcode Cloud to all developers, with a limit of 25 computing hours per month until December 2023. Now there is a subscription to increase the number of computing hours.
Developers can use Xcode Cloud to build and test applications in the cloud, which means that a powerful computer is not required for these tasks – everything is virtual through Apple servers.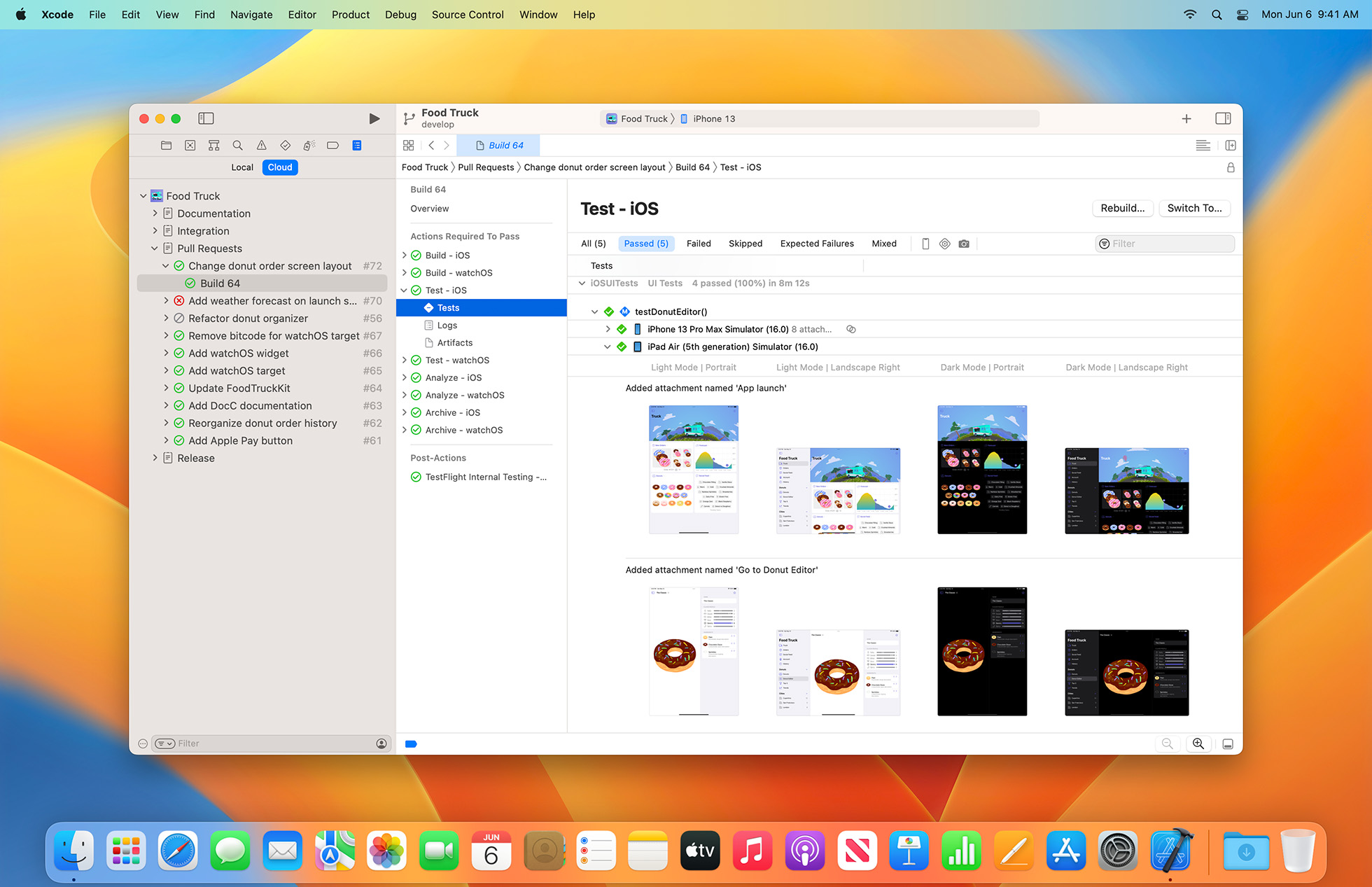 Xcode Cloud also simplifies testing applications on different devices: previously, it was necessary to conduct tests on each device separately, and with a subscription, the assembly can be run immediately on all devices.
Until December 2023, 25 computing hours will be free, after – $14.99 per month. 100 hours is $49.99, 250 hours is $99.99, and 1000 hours is $399.99.